Rape Reports Linked To Dating Apps Have Risen Dramatically
Reports of someone being raped by a person they met on a dating app or website have risen by six times in five years.
The number of people reporting that they have been raped by somebody they met on a dating app or website has risen sixfold in the last five years, new figures from the National Crime Agency (NCA) show.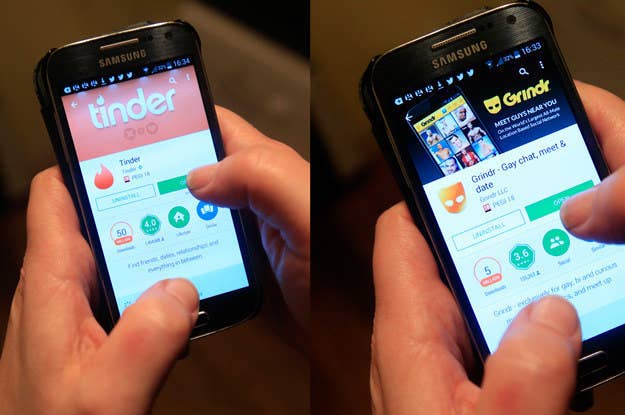 The NCA said that 184 rapes by a person met on a dating app or website were reported in the UK in 2014 compared to 33 in 2009.
85% of those who reported the rapes were women, and 42% were aged between 20 and 29. 24% were aged between 40 and 49.
Of the 15% of men who reported rapes, 25% were aged between 15 and 19.
The NCA warned that due to the under-reporting of rapes, the actual figure of people who had been raped by someone they met on an app or website could easily be ten times higher.
Sean Sutton, head of the NCA's Serious Crimes Analysis Section, said that a false intimacy created in an online dating environment could had lead to a "new breed" of rapist.
Rapists who meet their victims online are "significantly" less likely to have a previous criminal conviction, the NCA warned.
It is thought that around nine million people in the UK are using online dating services, and while the NCA was keen not to discourage people from using them safely, they urged that better safety precautions should be taken.
They said that 71% of rapes that were reported had occurred on the first face-to-face meeting and that 41% of those people had spent time in private with the person they were meeting for the first time.
There was concern that sex offenders with intent to commit rape were deliberately targeting dating apps and sites.
"Our aim here is to make people aware of the potential danger, so they can be better prepared and make the choices that are right for them," Sutton said.
"A rape victim is never at fault and we do not want the circumstances in which these assaults take place to cause any victim to doubt that. Sexual assault is a crime, full stop, and we want victims to feel confident reporting it to the police."
George Kidd, chief executive of the Online Dating Association, supported the NCA's advice.
"Sexual assault or abuse is never acceptable. Even one incident of harm is one too many. The NCA is right to look at what happens online and the ODA are already working with them in getting the right messages out to people," Kidd said.
"We want dating to be a safe as well as great experience and take our responsibilities seriously. ODA members check user profiles, create safe-chat environments, remove anyone causing trouble, offence or harm and give users advice and guidance on how to stay safe when online and when meeting someone new."
Advice from the ODA included always meeting in public, not to feel pressured to meet too soon and to leave if feeling uncomfortable during the meeting.
They added that anyone who has experienced rape should not be afraid to report it and that help is available.
"No matter what the circumstances, sexual activity against your will is a crime," an NCA statement said. "Police and charities are here to help and support you."