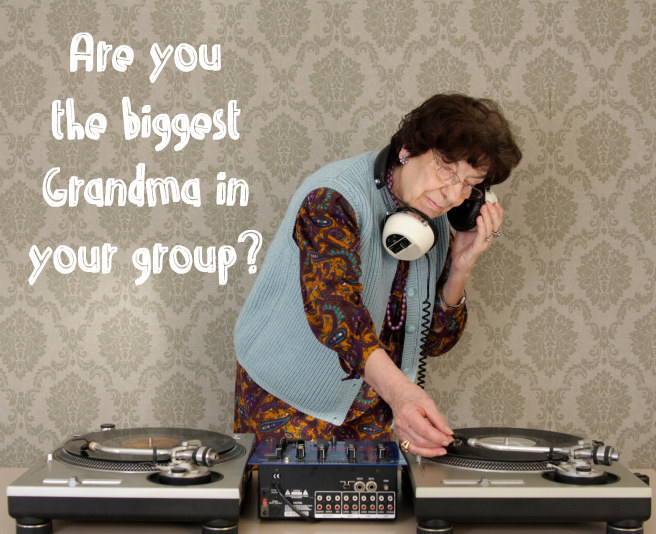 Which old-before-your-time acts do you commit?

You ask everyone if they've had a wee before heading out.

You always have tissues in your bag.

You offer around said tissues before anyone goes to the toilet in the pub "just in case".

The only sweets you eat are extra strong mints.

Except maybe a toffee for a treat.

Or a Quality Street at Christmas.

10.30pm is your idea of a late night.

You'd rather have your mates around for an afternoon brew and a natter than a takeaway and booze.

You can't handle drinking tea or coffee too late in the afternoon.

But you do love a good cup of tea, mind.

You often turn up to parties with baked goods.

Not that kind of baked goods.

You always offer to make something when it comes to group gifts.

You've never heard of any of the music playing in the pub.

Your standard response to a clubbing invitation: "it doesn't start until WHAT time?!".

You're always asking your friends to turn the music down.

You're not sure you've bought an album recorded this century.

You're the first to suggest renting a cottage somewhere quiet when group trips are planned.

You're always the last of your group to download the latest chat app.

And don't get you started on social media.

You remember when everybody just rang each other.

When your BFF buys '90s shoes, you're all "I remember those the first time!"

You were born around 1992.

You remember only having tapes or CDs.

Someone in your group orders a craft beer and you warn them sternly about the 6.5% ABV.

You've never even wanted alcopops.

You ALWAYS encourage your friends to take a coat on a night out.

You rarely go out without a scarf or gloves.

You're the first to offer around anti-bacterial hand gel at festivals.

Or anywhere you and your friends use a public toilet.

Which you encourage them all to use, "since you're passing".

You plan all your nights out around the last train or bus.

Your drink is a half an ale.

Or a whiskey and ginger for special occasions.

You'd rather get up and bake at weekends that stay in bed all morning.

Forget "Take Me Out", you'd rather watch "Broadchurch".

"Wolf Hall" alone is worth your TV license fee.

Your friends who dodge license fees trouble you deeply.