Support for junior doctors going on strike grew by 12% following the first day of industrial action in January, according to a new poll by Opinium.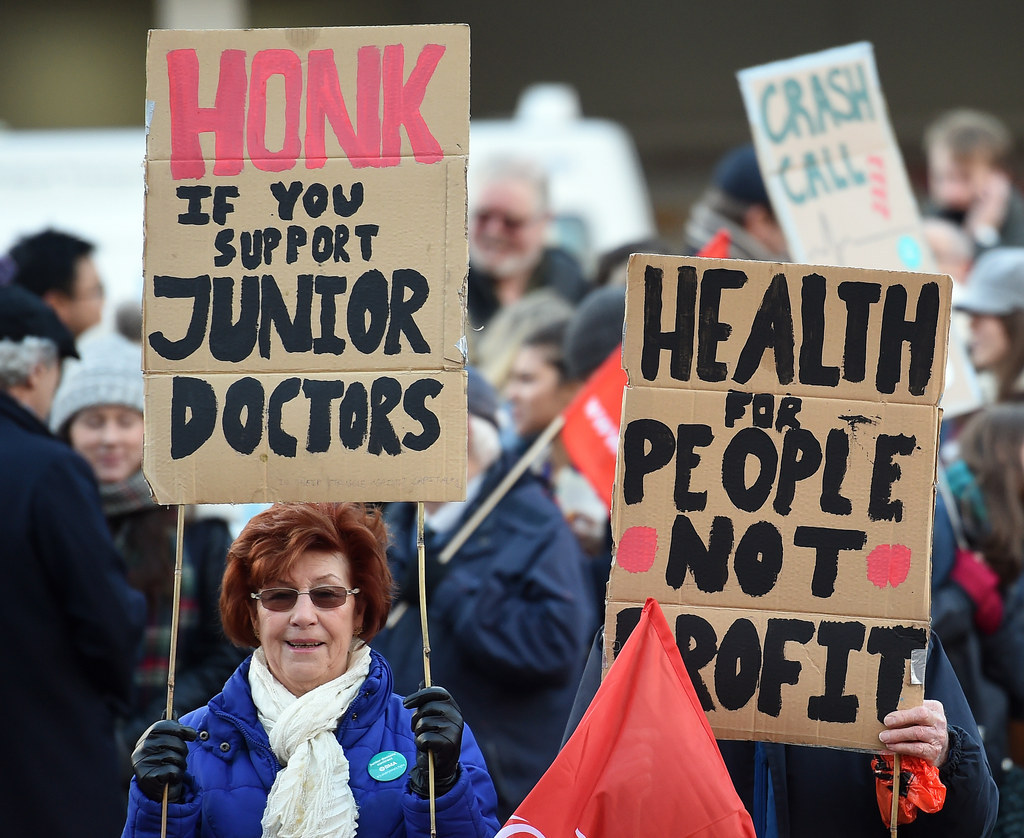 The survey, which polled over 2,000 UK adults between 12 and 14 January, showed that 53% of people felt that junior doctors were right to take industrial action compared to 41% last October, The Observer said.
In that time the amount of people who were against doctors striking fell from 26% to 21%.
Despite strikes being in response to health secretary Jeremy Hunt's proposed introduction of a new junior contract in order to deliver the Conservative manifesto pledge of a "7-day NHS", support for the industrial action among Conservative voters had risen from 27% to 36% since October. The percentage of Labour voters polled who felt the action was justified grew from 54% to 76% in the same period.
A key reason junior doctors have disputed Hunt's proposed new contract is that they believe it would remove safeguards that prevent them from working a dangerous number of hours.
72% of people polled felt junior doctors were right to strike because they already work enough hours.
While Hunt's justification of the changes is to provide more medical cover at weekends, 67% of those polled said "more doctors are needed rather than changes in hours," according to The Observer.
55% of people agreed with junior doctors' plea that the new contract would lead them to being overworked.
"I definitely support the doctors today, they do a great job," Chris Clements, whose son Frankie was at London's Great Ormond Street Hospital for his fourth round of immunotherapy, told BuzzFeed News.
"[David] Cameron needs to get his finger out of his bottom and give them what they deserve".
Another parent, visiting University College London Hospital from Birmingham during the strike told us she was in support of junior doctors taking industrial action.
"It's bad that it should come to this extreme when a fair contract should already be in place and patients shouldn't be put in danger," she said.
"Doctors should never have been put in that position in the first place."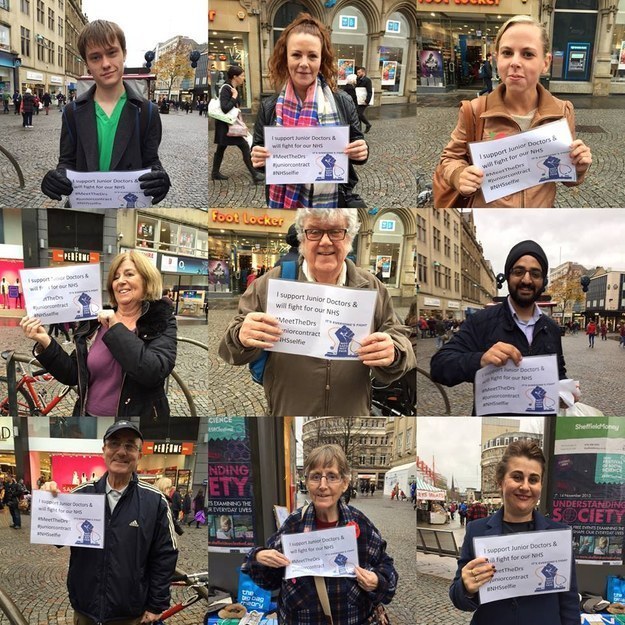 After more than 98% of junior doctors balloted by the British Medical Association voted in favour of industrial action over proposed changes to the contract, the events were set up to allow doctors to explain directly to the public why they felt the contract was unsafe and unfair, and well as personally address concerns people might have.
"We were not being made clear or being represented properly, so a few doctors took the opportunity to go out and talk to people themselves," Dr Amrita Jesurasa, one of the campaign's organisers, told BuzzFeed News at the time.
Jesurusa told us that the meetings had received an overwhelmingly positive response from members of the public.
"It's easy to forget that the NHS affects every one of us," she said, "and we've found that people have told us they value the job we do."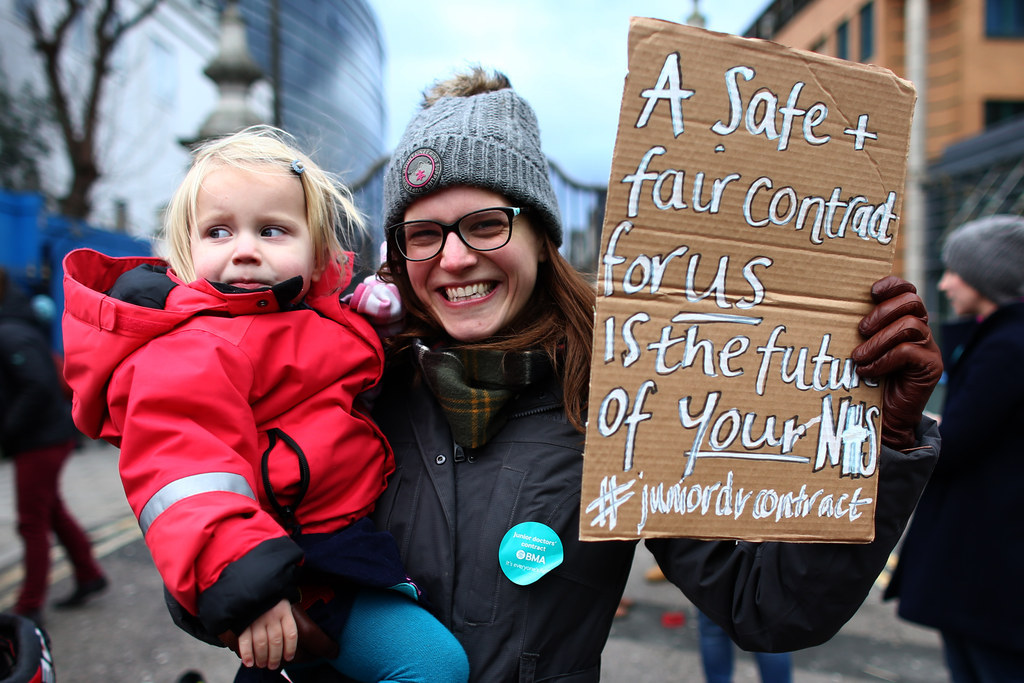 "From my perspective it's clear, yes an offer was made," one of the BMA's lead negotiators and chair of the Junior Doctors' Committee Dr Johanna Malawana said after a letter from NHS Employers to the BMA detailing a new offer was leaked on Friday.
"However we saw this meant the government were taking juniors concerns more seriously," he added.
Malawana said that while the BMA would "continue to give negotiations a chance", it was "simply not going to accept anything that we can't see working for junior doctors."
Talks between the government and the BMA alongside independent negotiation body ACAS are set to resume on 27 January, and a full walk out by junior doctors is still planned for 10 February if they don't produce an agreement.
"At the end of negotiations if an offer is on the table juniors can decide," Malawana added.