The Advertising Standards Agency (ASA) has ruled that Protein World's controversial "Are you beach ready?" campaign is "unlikely to cause serious or widespread offence".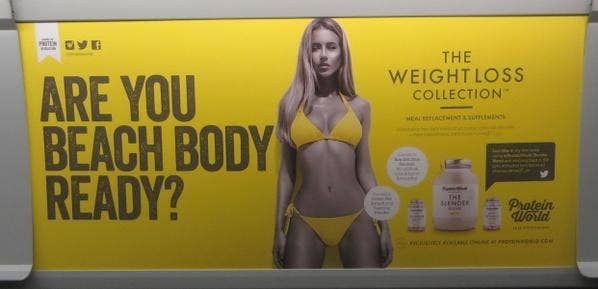 People felt that the adverts portrayed a sexist ideal of the female body, and many were defaced with the hashtag #EachBodysReady in an attempt to promote body-image positivity.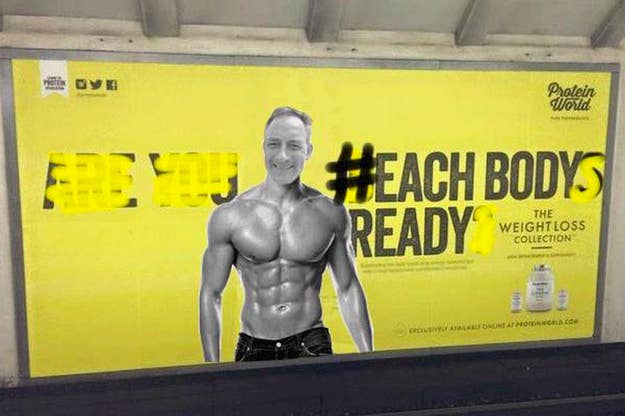 Transport for London subsequently removed the ads, and the ASA said "the ad could not appear again in its current form" on the grounds of concerns about unrealistic weight loss claims.
However, the ASA then undertook a separate investigation to decide whether the ads were "in breach of the advertising rules on harm, offence and social responsibility". And today ruled that they were not.
The ASA said it had received 378 complaints from people who found that the ads "idealised" one particular body shape and implied that any other physique was not good enough to be considered "beach body ready."
In the final assessment, published on the ASA website, the agency said:
We considered that [the term "beach body ready"] also had a broader meaning - that of feeling sufficiently comfortable and confident with one's physical appearance to wear swimwear in a public environment. We considered the claim "ARE YOU BEACH BODY READY?" prompted readers to think about whether they were in the shape they wanted to be for the summer and we did not consider that the accompanying image implied that a different body shape to that shown was not good enough or was inferior.
YouGov has released statistics saying that most men agree that the ads are not offensive, while most women do not.
The ads recently reached New York, where they have not been banned but women are definitely still offended.