On Wednesday morning, the British army tweeted that being a soldier "requires a robust sense of humour" with an image of a man wearing a full face of black makeup.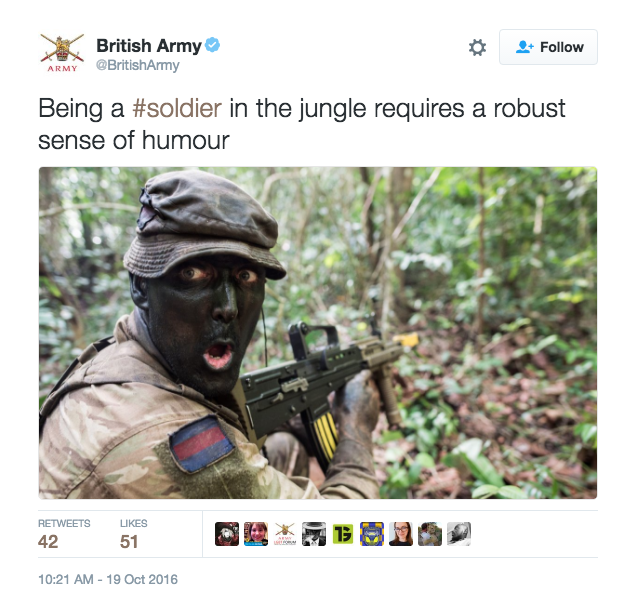 Which, is, you know...not great.
A lot of people pointed out the fact that rather than camouflage, the face paint looked like "blackface" makeup.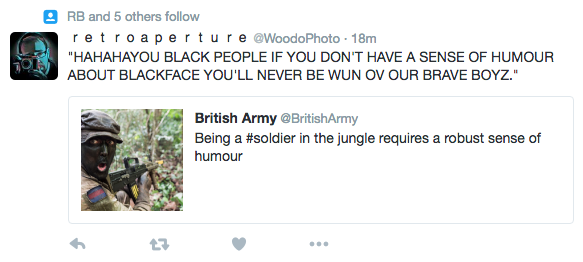 Particularly in the context of the "robust sense of humour" message.
While people found it hard to see how the British army had not managed to realise the connotations of their tweet, some wondered if perhaps they were passing it off as "banter".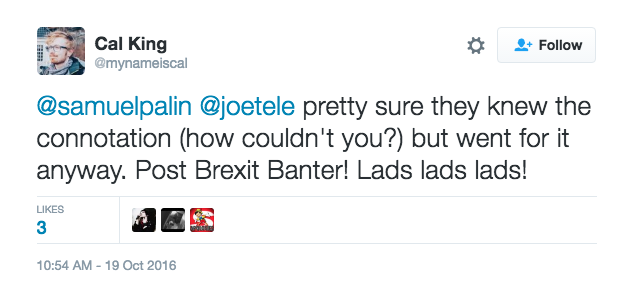 Which, in this particular context, is especially distasteful.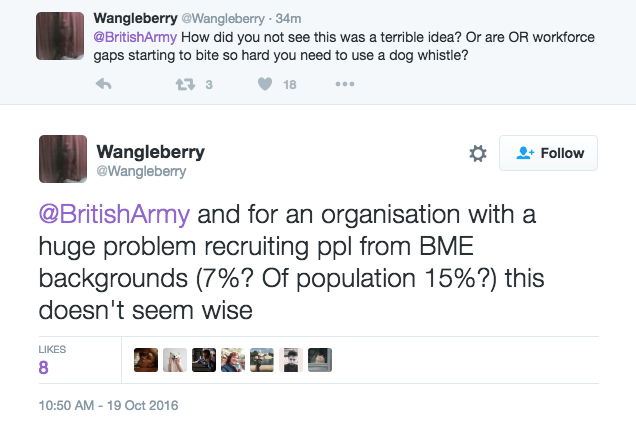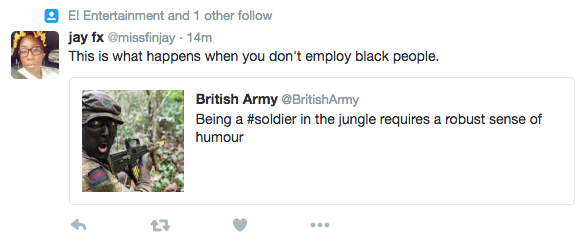 Less than an hour after the picture was shared on the British army's official Twitter account, which has 164,000 followers, it was deleted.
A spokesperson for the British army told BuzzFeed News that the image depicted a soldier wearing standard "camouflage and concealment measures" during a training exercise in the jungle in Belize.
"We can see how the tweet may have been misinterpreted, have immediately removed it, and apologise for any offence it may have caused," the spokesperson added.