Facebook founder Mark Zuckerberg just posted an excellent picture of his baby daughter Max dressed as a Star Wars Jedi to his page.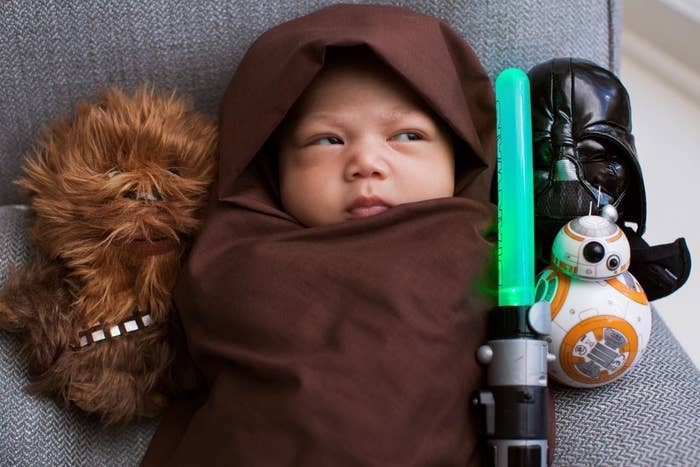 "The Force is strong with this one," Zuckerberg wrote, referring to the special Jedi powers known as "The Force".
Star Wars: The Force Awakens broke box office records when it was released on Thursday.
Max's powerful side-eye suggests she does not share her father's, and practically the whole world's, enthusiasm for the latest instalment of the galactic franchise.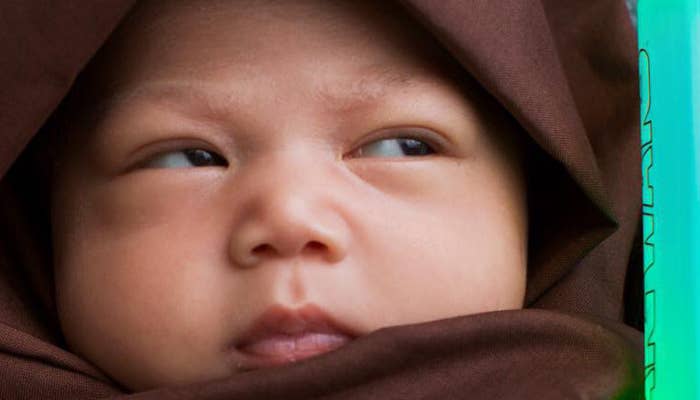 People then began sharing pictures of their own Jedi'd babies in the comment section below Zuckerberg's post.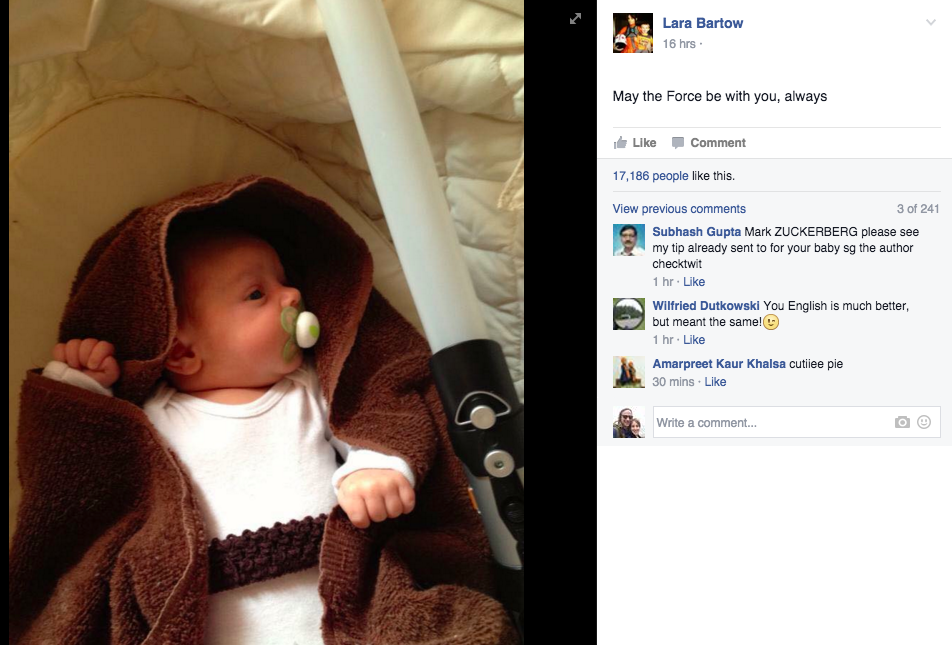 Dogs even got involved.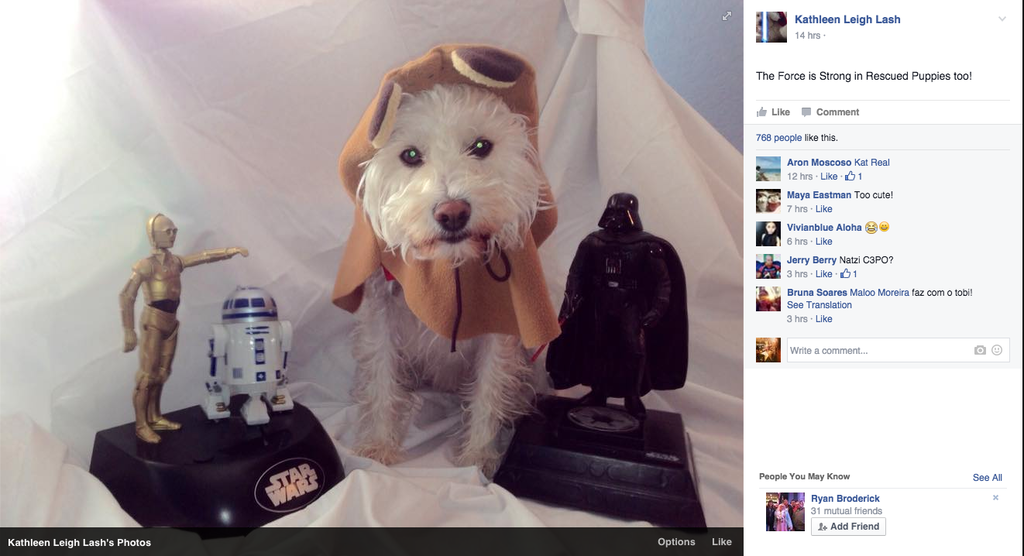 Some people dressed their dogs and babies as other Star Wars characters including Yoda...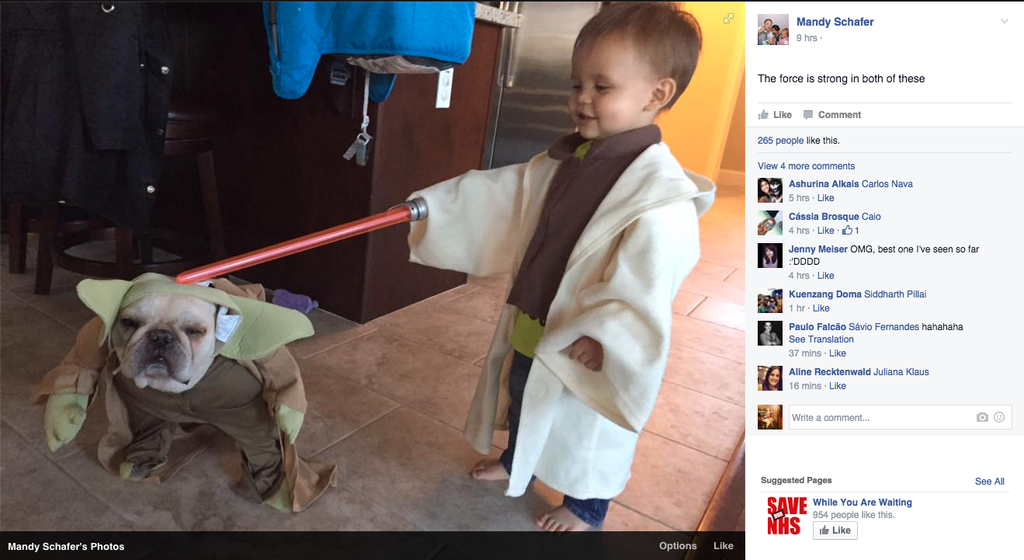 Princess Leia.
And even Darth Vader.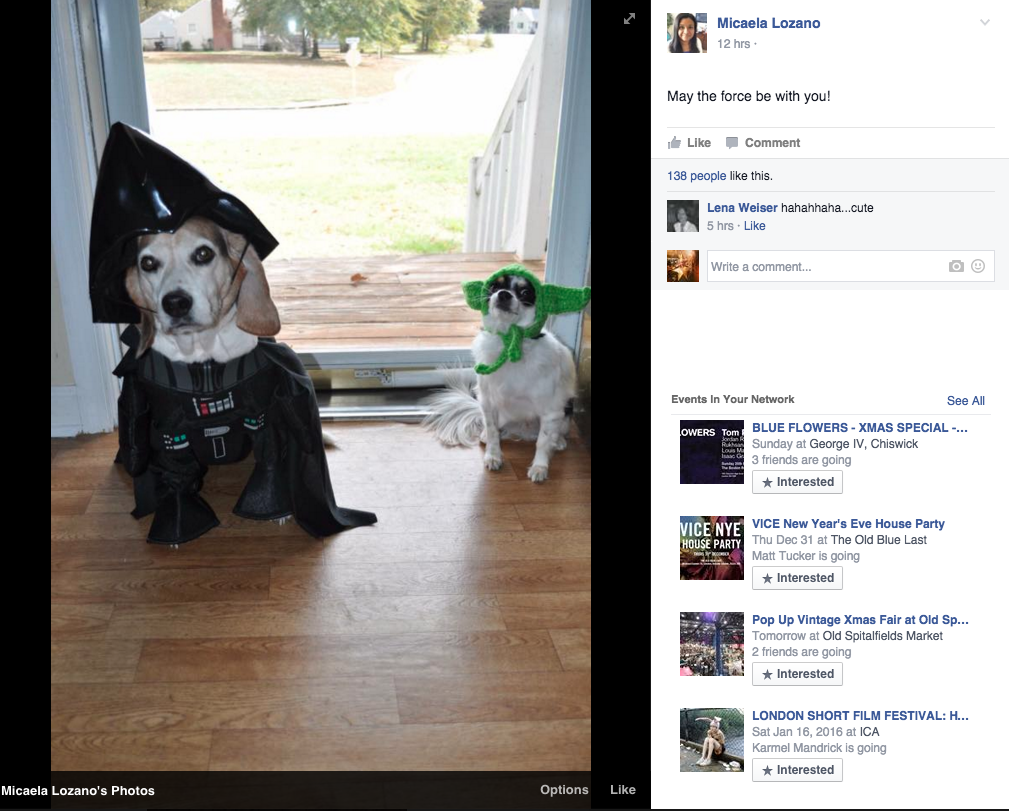 May The Force be with all your babies and dogs!