On Christmas Eve, David Beckham held a glass up to his Facebook fans and toasted Christmas.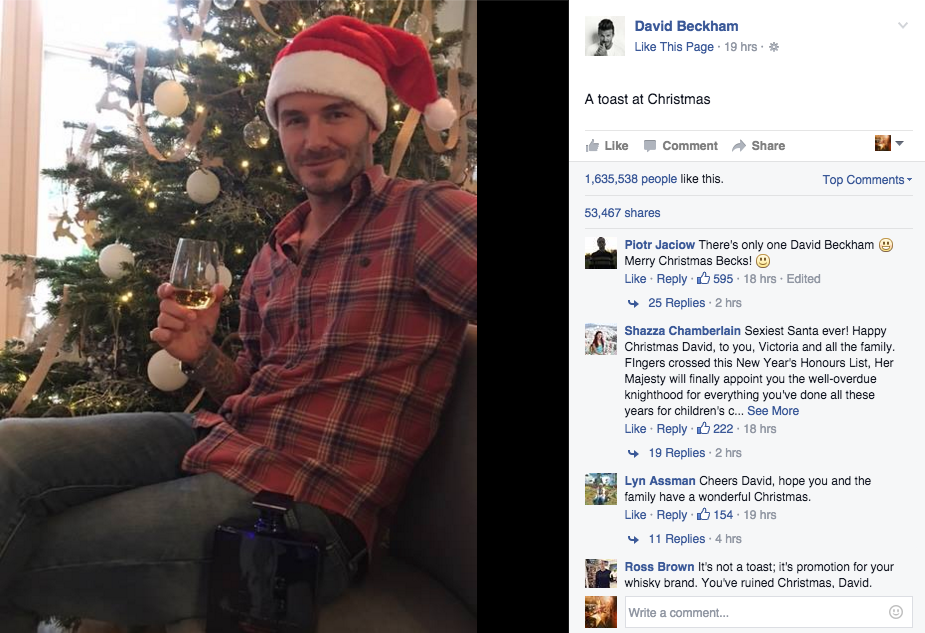 At which point, Facebook fully lost its shit in a frenzy of Beckham thirst. 😻
"Sexiest santa ever!" one user commented on the post, which had been liked more than 1.6million times by lunch time on Christmas day.
"Like to be sat next to this man, but sure Victoria would have something to say about that..." said another, while others called him both "hot" and "gorgeous".
"All I want for Christmas is David Beckham".

But if this festive Instagram of David and Victoria is anything to go by, there's only one woman under the mistletoe for Golden Balls.
Happy Christmas Beckhams! 🎄❤️🎄❤️🎄❤️🎄❤️🎄❤️🎄❤️