Women from Northern Ireland will be able to access a "comparable" abortion service to the rest of the UK when travelling to England for a procedure from the end of the year, equalities minister Justine Greening has announced. Travel costs will also be covered for those on low incomes.
The details of the proposal follow a motion put forward by Labour MP Stella Creasy in June to allow women from Northern Ireland to access abortion services for free in the rest of the UK.

The 1967 Abortion Act, the law which allows legal access to abortion in England, Scotland and Wales, was never extended to Northern Ireland, where abortion remains illegal in almost all circumstances. Women travelling from Northern Ireland to access the procedure in the UK have been required to pay for it privately, often incurring costs of up to £1,000 when travel and accommodation are included.

According to a written ministerial statement made today by Greening
Women from Northern Ireland seeking medical support in England will be eligible for:

A consultation with an abortion provider in England, including an assessment of whether the legal grounds for an abortion are met.

The abortion procedure.

HIV or sexually transmitted infection testing as appropriate.

An offer of contraception from the abortion provider.

Support with travel costs if the woman meets financial hardship criteria.

Funding will be accessible via a grant from the Department of Health, and paid for by the Government Equalities Office with additional funding provided by HM Treasury.
"This is comparable with the service that women in England receive," Greening said.
A centralised telephone booking service will also be established by the end of this year to allow women from Northern Ireland to easily make abortion arrangements in the UK.
"It means that women from Northern Ireland will have a single telephone number to call and an appointment will be made with the most appropriate provider, based on the woman's requirements, her medical condition and the availability of the providers," Greening continued.

"The central booking service will be operational before the end of the year. In the meantime women from Northern Ireland will continue to make their own arrangements with the providers, but will not be charged."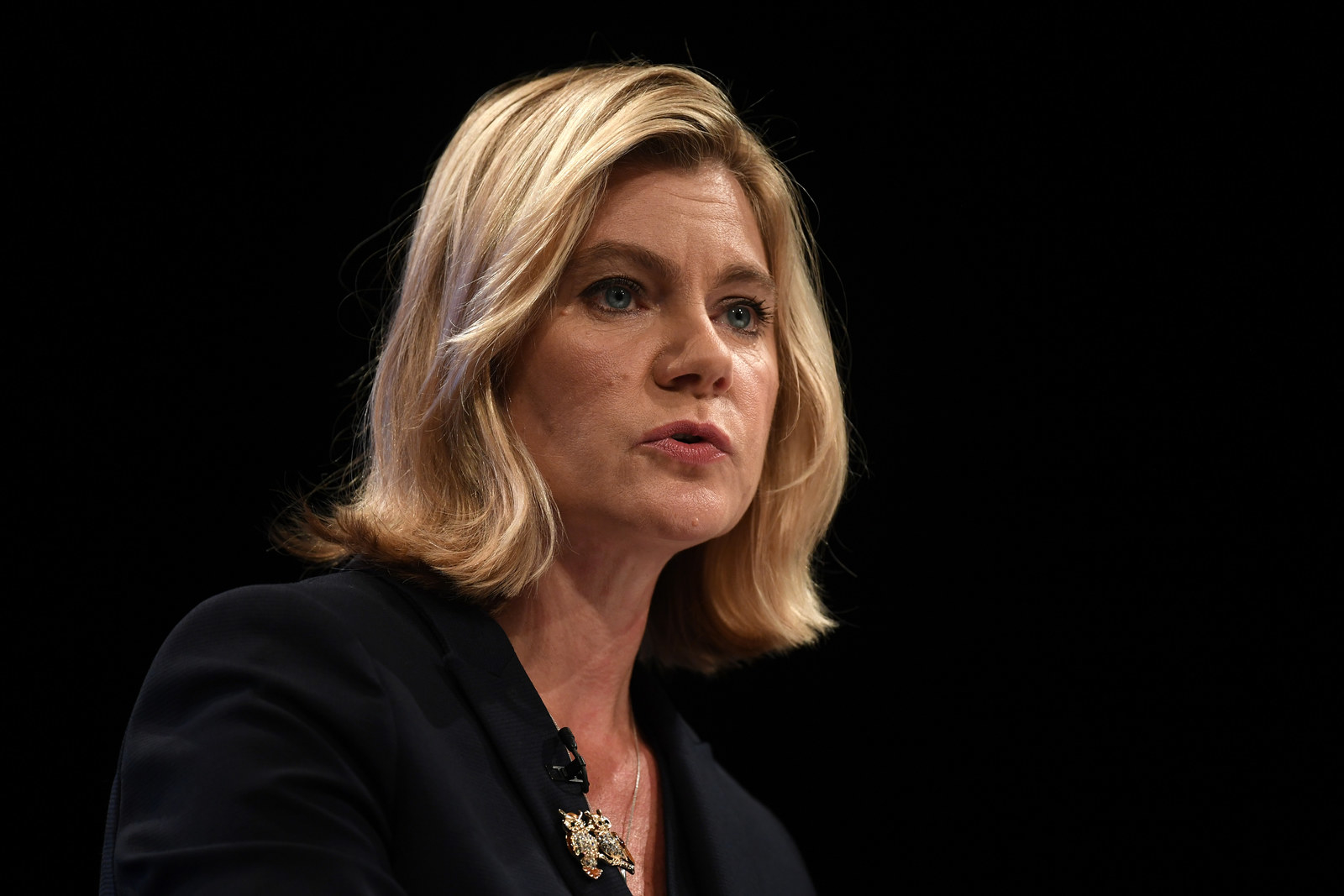 Charges for Northern Irish women were dropped by the main providers of abortions in England following June's commitment by the UK government to cover these costs.

"I am grateful to them and we will be reimbursing them for these services," Greening said.

The travel scheme, which will be available to women earning less than £15,276, will also cover the costs of a parent, carer or guardian who accompanies a woman eligible for support once it is up and running.

Abortion care providers in England and Wales will provide an interim travel scheme in the meantime, details of which are expected to be published shortly.

The announcement was welcomed by abortion rights campaigners and abortion service providers, including Abortion Support Network, Alliance for Choice, Amnesty International UK, the Family Planning Association, the British Pregnancy Advisory Service (BPAS), and Marie Stopes UK.

Creasy said the announcement was long-awaited, but went a long way in addressing the issues faced by women in Northern Ireland.
"It has been a shame on our country for too long that women in Northern Ireland were denied their basic human right to control what happens to their own bodies," she said.

"Today we took a step forward in addressing that injustice, with a scheme that will give them support to come to England for healthcare assistance and I want to thank all those involved in making that happen for their work bringing this proposal to reality."

She added, however, that it was still vital that women from Northern Ireland are granted the right to access abortion at home. "Our sisters need to have their human rights to be upheld and we won't give up until they have so."

Ann Furedi, chief executive of BPAS, agreed. "After decades of political impasse on abortion rights in Northern Ireland, the government's commitment to fund abortion care in England is a policy that will make a real difference," she said.

"BPAS will also be funding travel and accommodation for those women who meet the government's eligibility criteria until a permanent framework is in place.

"However, funded treatment in England is not the solution to the injustice of Northern Ireland's archaic abortion laws. We know that even with financial support, the barriers to travelling for treatment will be insurmountable for some women.

She added: "Politicians, both in Belfast and Westminster, must work to provide Northern Irish women with the care they need at home."
Emma Campbell, from Northern Irish abortion rights campaign group Alliance for Choice, said women in Northern Ireland would "breathe a sigh of relief" at the announcement. "We hope that this progress will not stop the push for true equality, when abortion seekers in NI will no longer be exiled for healthcare," she said.

Sarah Fox of the London-Ireland Abortion Rights Campaign said the announcement represented a major breakthrough in abortion rights for Northern Irish women, and that the group particularly welcomed funding for travel arrangements.

"Of course, it is still unjustifiable that women will have to endure the distress and discomfort of leaving their own country," Fox said. "We continue to call on local politicians to overturn the abortion ban so women can access free, safe, and legal abortions in Northern Ireland."

Laura Russell, policy manager at the Family Planning Association, agreed. "We congratulate the government on lifting a major obstacle to UK citizens accessing essential healthcare," she said. "But the fact remains that women still have to cross the sea to get healthcare which they should be able to get at home."