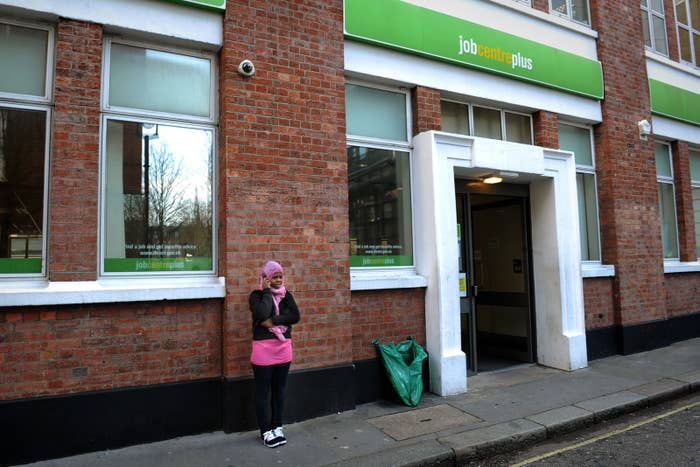 Young women are being disproportionately locked out of the job market as a result of more than a quarter of a million women aged 16 to 30 not receiving the support they need to find work, research shows.
Young, Female and Forgotten, a new report by the Young Women's Trust, found that despite 86% of those women wanting jobs, barriers including caring for family members, restricted access to affordable, reliable transport links, and lack of affordable childcare was preventing them from being able to apply for work.
According to the Department for Work and Pensions, the number of women claiming unemployment benefit has more than halved since 2010.
But people in this group do not count towards unemployment figures and are instead classed as "economically inactive", because these factors prevent them from being considered available for work, and they are therefore ineligible for Jobseekers' Allowance.
A total of 285,000 young women are considered to be economically inactive, compared with 203,000 men. Sixty-two percent of women in this group said they were out of work as a result of caring for family members, 92% of whom said they were caring for children below school age. Men in this group were most likely to be economically inactive as a result of long-term sickness.

"As a woman who had a baby when I was 22 I know only too well how difficult working can be for young women," Labour MP Jess Phillips told BuzzFeed News. "I was fortunate that at the time, the then-Labour government invested heavily in supporting me back to work."
Phillips said that the current government had continually failed to recognise that overall productivity could be improved if young women were better supported in their search for work.
"Their low productivity problem could be solved if they put more effort into the employment of half the population – women," she continued. "The government must wake up. Last week they announced £23 billion in infrastructure spending on roads, rail, and tech investment.
"I challenged the chancellor on how many women's jobs would be created by this fund, and as expected he had no answer and had not considered it, so this report doesn't surprise me at all."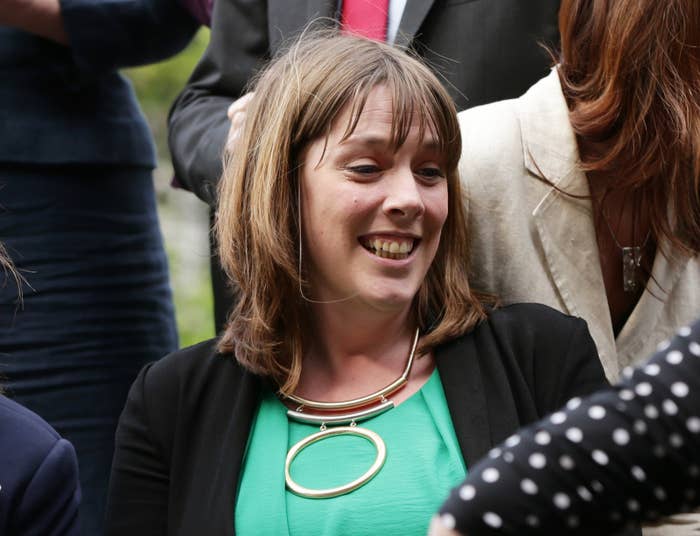 Because being economically inactive is associated with sickness or caring responsibilities, people in this group are often eligible for employment support allowance (ESA) or income support (IS), but the report found that many women in this group felt trapped by the benefits system. Fifty-two per cent of young people claiming ESA and 61% of under-25s claiming IS had been doing so for more than a year, according to academic research cited by the Young Women's Trust.
The charity believed that for many women, being out of education, employment, or training led to low self-esteem, anxiety, and depression, which made it even harder to engage in finding work, perpetuating the issue.
One woman who took part in the study, a 21-year-old single mother, described what a typical day looks like for her: "Monday morning, we wake up. I probably put the washing on and we go out," she said. "We walk up to see family members and I take the baby to the park. He goes to his nan's every other weekend.
"On those weekends, I stay at home and clean. I don't have any friends really – most people my age, they do not have kids and they want to go out and party.
"By the time it comes to the weekend and the baby is away, I'm absolutely shattered. I'd rather sit at home with a cup of tea and a colouring book."
Professor Sue Maguire of the Institute for Policy Research at the University of Bath,
who carried out the research with Young Women's Trust, said her findings clearly identified the need to develop a better understanding of the causes of economic and social exclusion among young women.

"The evidence highlighted the detachment and isolation, accompanied, in too many cases, by high levels of anxiety and depression that many young women who fall into this category face," Maguire said. "Too many young women lack the appropriate support which would enable them to re-engage, not just with education, employment or training, but with society more generally.
"As a matter of urgency, policymakers from different government departments must come together to devise and implement targeted and sustained interventions."
While the report acknowledged that some local employment initiatives were helping young women overcome these obstacles to finding work, it noted that many of them could be at serious risk because they relied on money from the European Social Fund, which could be withdrawn post-Brexit.
"Young women are telling us they want to work but too often they are shut out of the jobs market by a lack of networks and support and a lack of convenient childcare," Young Women's Trust CEO Dr Carole Easton said. "While the government focuses on reducing its unemployment figures, hundreds of thousands of women who are not included in the numbers are being forgotten.
"Giving young women the support they need to find work will not only help them to become financially independent but will benefit businesses and the economy too."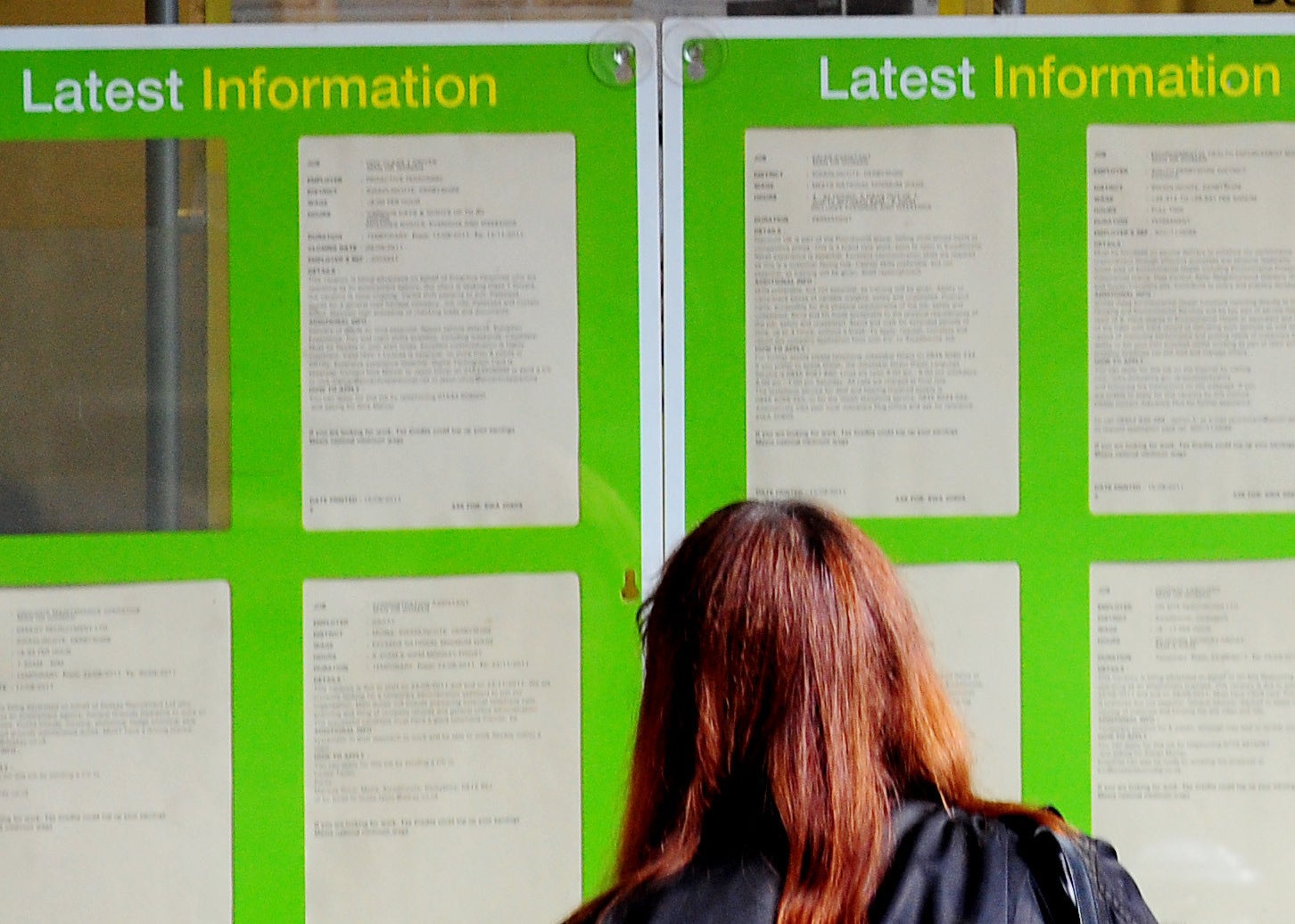 A 19-year-old, pregnant single woman interviewed for the study spoke of her worries about not knowing how to navigate the job market once her baby was born.
"I do not know how I am going to do it. It would be helpful if I could sit down with someone to help me go through things when I am ready. I don't know how it works," she said.
"I would love someone to tell me how it works. I have not got a clue. Make me understand how I can do it, how I can cope. The kid, me, work, etc. … Someone external, who has been in our situation and done it. A young mum who is working now and has a house."
Sarah Champion, shadow women and equalities secretary told BuzzFeed News that report clearly showed that young women are falling between the cracks of mainstream services.
"The fact that 61% of economically inactive young women said they were not seeking work because they were caring for family suggest that the government is failing to provide the kind of support young women need to enter employment," Champion said.
"Last week, research I commissioned from the House of Commons library showed that 86% of the net savings to the Treasury through tax and benefit measures since 2010 have come from women," she continued. "This is a government which fails to recognise the impact of its policy decisions on women and refuse to do anything about it."
A spokesperson for the Department for Work and Pensions told BuzzFeed News that support was available for working women.
"There are more women in work than ever before – up by well over a million since 2010 with fewer than 5% of all young women unemployed and not in full-time education," the spokesperson said.

"And we're doing more than ever to support families with the cost of childcare by investing a record £6 billion per year by the end of this Parliament, giving working parents up to 30 hours of childcare a week for 3- and 4-year-olds."