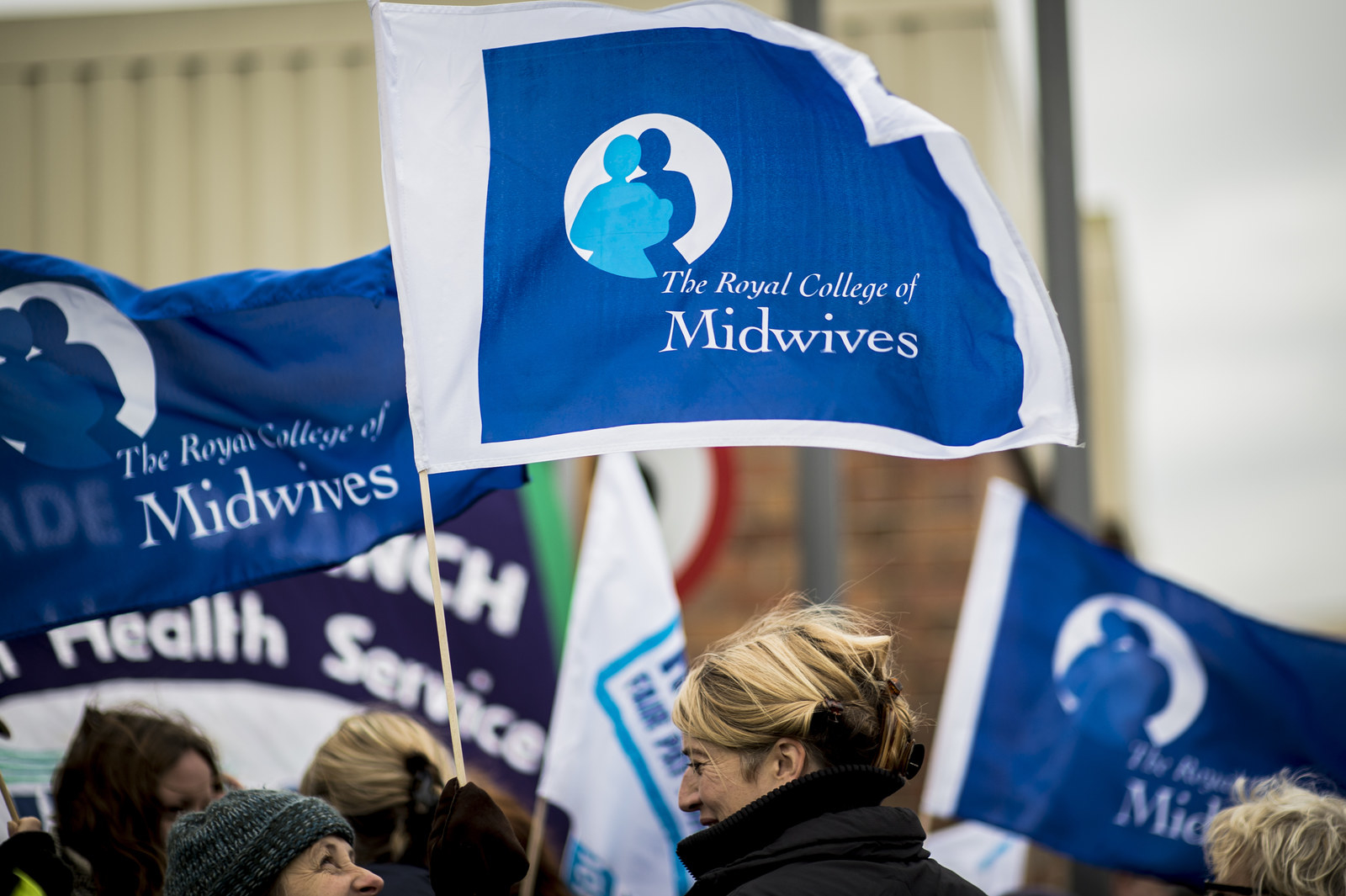 Midwives struggling to stretch their salaries to the end of the month have said there needs to be enough extra money allocated to the NHS in tomorrow's Budget to give them a pay rise that matches their increased cost of living.
"I try and work more nights and weekends to boost my basic pay, and then do the occasional extra shift to also boost it, but that sometimes means I'm doing 50 hours a week," Sarah*, a midwife based in the East Midlands, told BuzzFeed News.
"I don't get paid until Friday, and this month I've already spent more than I got paid last month just on things I needed to pay for."
NHS staff, including nurses, midwives, and allied health professionals, had their pay frozen in 2010 as part of the government's austerity measures. In 2013, pay rises were capped at 1%.
The Royal College of Midwives estimates that this now leaves a midwife on average £6,600 a year worse off.
Amy Leversidge, employment relations adviser for the RCM, who is responsible for providing evidence to the government's pay review body on the financial issues faced by midwives, said several staff have reported being in "scary levels of debt" and having used food banks.

"I'm talking over £10,000 or £20,000 [in debt]," Leversidge said.

"It used to be that they had enough to pay their bills and do nice things with their children, and slowly that's become less and less.

"You've got people who are in their overdraft permanently or on their credit cards, and their credit cards are starting to max out.
"One common thing is midwives say to me is, 'I've maxed out my credit card and I don't know what I'm going to do now.' They're getting more and more into debt every month."
Sarah said this was a familiar scenario. "I definitely spend more than my salary some months and then have to recuperate it the next month, which is difficult," she told us.
Nurses have also reported having difficulty making their basic salary cover all of their expenses. "I've just had to pay £400 for my car to go through its MOT which I didn't think I was going to have to spend, so now I'm going to have to work two shifts to cover that," Holly Waterman, a nurse from South East England, said last week.

Health secretary Jeremy Hunt has said the 1% pay cap will be lifted if this week's Budget allows pay rises for NHS staff, but trade unions representing nurses and midwives have said any increase needs to at least equal inflation of 3.9%, and that new money must be allocated to the NHS to cover it.

"Without that extra funding employers won't have the money to pay for the pay increase," Leversidge said. "We need additional funding in the Budget."

Sarah, who qualified a year ago, said she finds it difficult to imagine continuing her career as a midwife if pay is not increased.
"At the end of the day, if I feel like I've made a difference, it feels like it's worth it," she said. "But sometimes I'm not sure the reward outweighs the stress."

The NHS already has a shortage of 3,500 midwives, while nursing vacancies now reach 40,000, which Sarah says leaves staff feeling overstretched.
"We're not being paid very well and there's not enough of us so you feel stretched in every way," she said.

While she welcomed the prospect of a pay rise coming out of the Budget, Sarah still felt her profession was undervalued. "I just give up hope really, I don't expect pay to ever be any more," she said. "You just get used to being disheartened."

The Department for Health declined to comment in advance of the Budget.