Boss Of Security Firm That Left Fake Bomb At Old Trafford "Absolutely Gutted" At Mistake
Tens of thousands of people were evacuated from Old Trafford ahead of Manchester United's match against Bournemouth on Sunday.
by
,
The boss of a security firm that accidentally left a fake bomb at Manchester United's Old Trafford stadium, causing the evacuation of thousands of fans, has apologised for his company's "devastating mistake".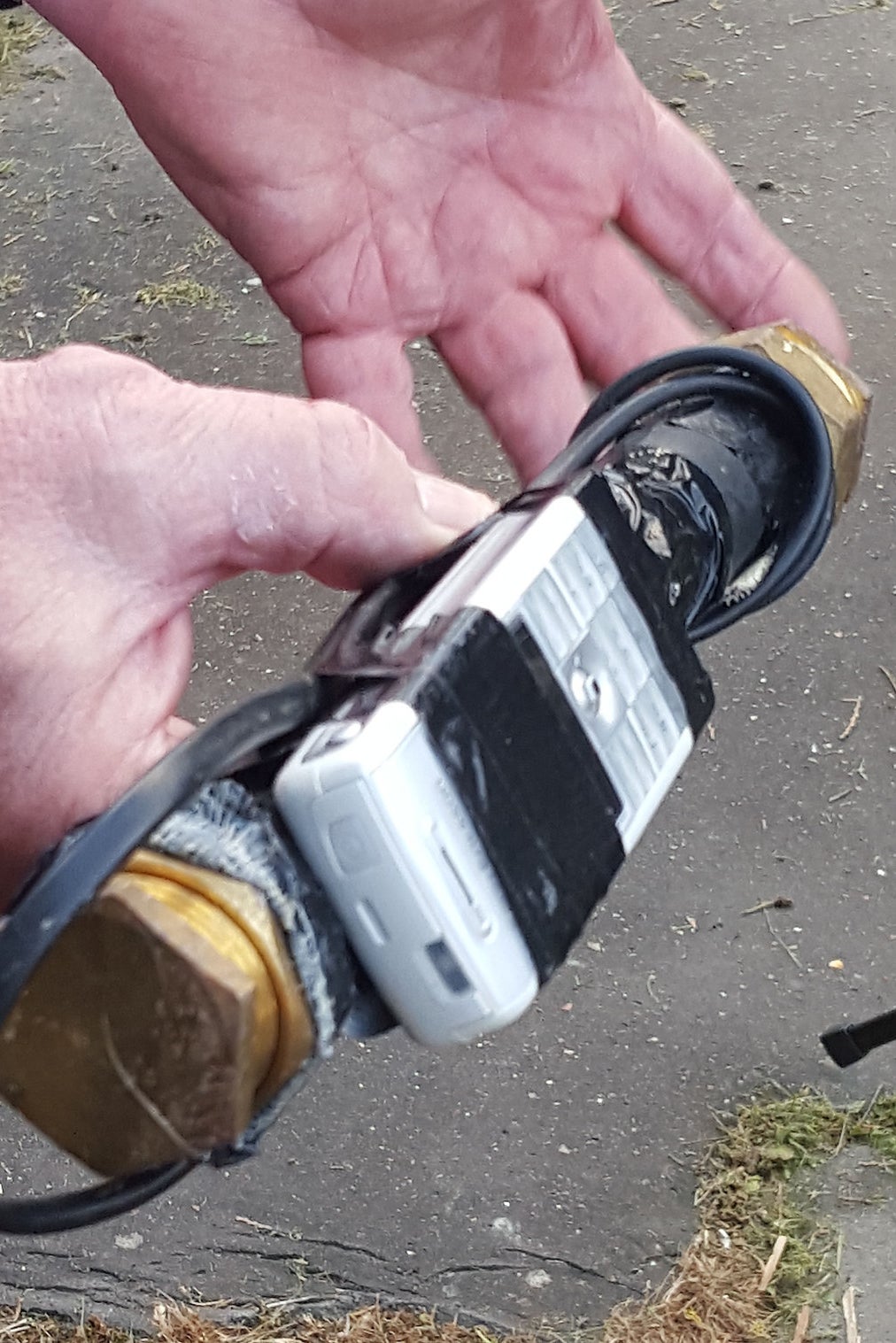 The package, which was destroyed in a controlled explosion, was left behind by private contractor Security Search Management & Solutions Ltd (SSMS), which had been conducting a security exercise with bomb-sniffing dogs.
Chris Reid, head of SSMS, told reporters outside his home in Biggin Hill, southeast London, on Monday: "The mistake is entirely mine, I have to take full responsibility."
He continued: "To say I am sorry doesn't seem adequate, but I am."
Reid said he had marked the mocked-up pipe bomb as "recovered", as he had a similar item in his bag. He was "absolutely gutted" that his company's mistake "resulted in many people being disappointed, frightened, and inconvenienced".
The retired Scotland Yard police officer said the device had been labelled as a "training device" and had not been concealed. "There was something found – they [the police] dealt with it in the way they should have done. Whether they should have found it earlier is another issue."
The discovery was made shortly before the kickoff of the Premier League game between Manchester United and Bournemouth on Sunday.
It was the first time in 24 years that a Premier League match had been postponed because of a security alert.
The match will now be played tonight.
A spokesperson with Greater Manchester police said on Sunday: "Whilst this item did not turn out to be a viable explosive, on appearance this device was as real as could be, and the decision to evacuate the stadium was the right thing to do, until we could be sure that people were not at risk."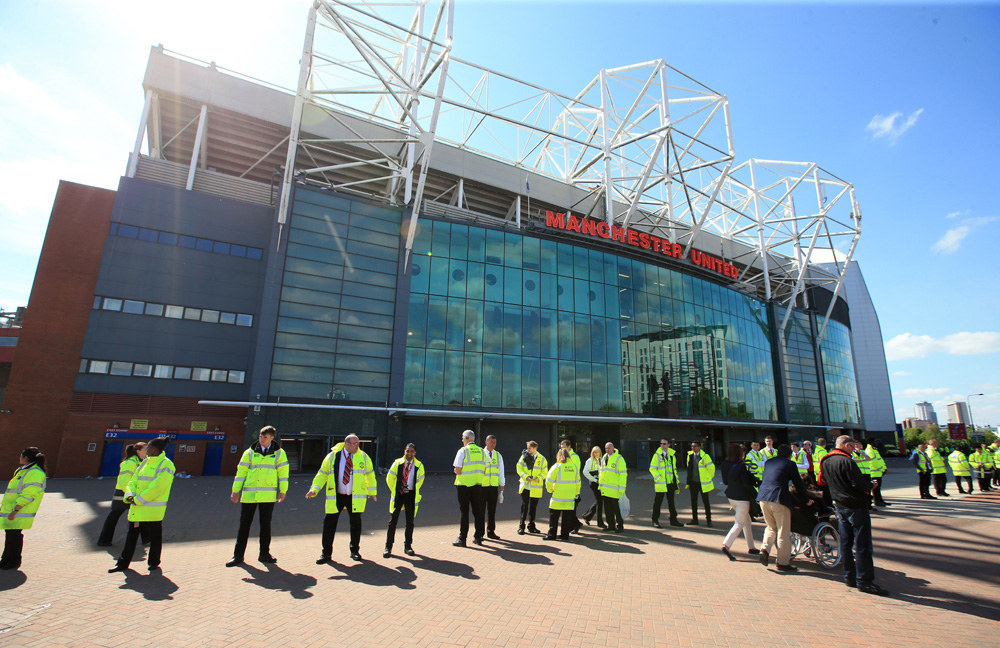 Police first described the object as "incredibly lifelike" and said it was an "explosive device", but found it was in fact "not viable" to explode.
Before the match with Bournemouth, two stands at Old Trafford – which has the capacity to hold more than 75,000 fans – were evacuated after the package was found.
The match was later cancelled entirely, just minutes before it was scheduled to begin.
Around 90 minutes later, the controlled explosion took place.
Greater Manchester police chief constable Ian Hopkins said the force worked with Man Utd to ensure the 75,600-seater stadium was safely evacuated.
In a statement before the controlled explosion, GMP assistant chief constable John O'Hare said:
We are doing everything we can to investigate this item as quickly as possible, however our priority is obviously to ensure the safety of everyone in the stadium and surrounding area.

As a result, today's game has been abandoned and a controlled evacuation of the stadium has now taken place.

We are awaiting the imminent arrival of military colleagues to come and support us and establish what exactly we are dealing with.

We don't make these decisions lightly and we have done this today to ensure the safety of all those attending. I am thankful for everyone's support and assistance and we will continue to provide updates on this matter as soon as they become available.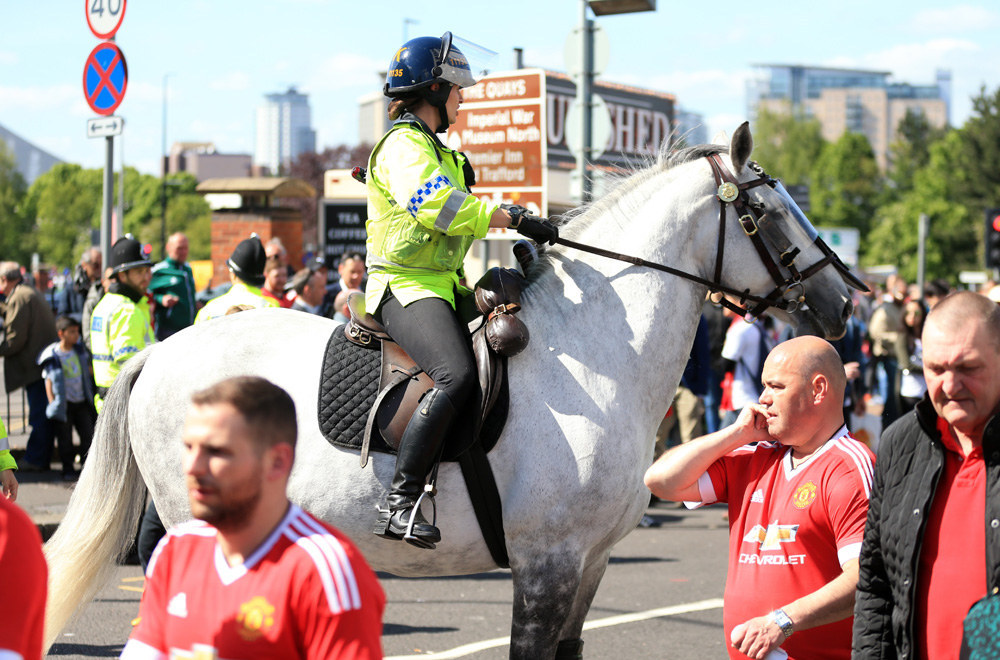 An "operation red code" was announced over the ground's PA system, 20 minutes before the scheduled kickoff, according to BBC Sport.
"Due to the discovery of a suspect package in the northwest quadrant of the ground, the match has been abandoned for today on police advice," the club announcer said.
"People in the stadium are advised to remain in their seats while the forecourt is cleared of fans evacuated from the stadium. Further announcements will be made as soon as possible."
Police said that the threat of terrorism in the area remains severe. "We would not take any chances," they added.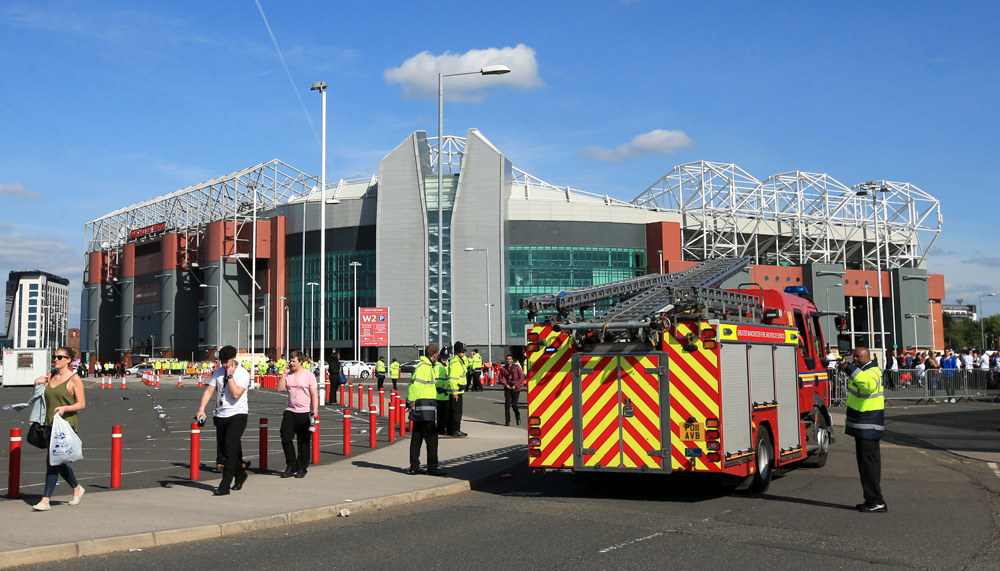 A spokesperson for the Premier League said the organisation chose to cancel the game as it puts "the safety of supporters and employees foremost".
"It is always the last resort to abandon one of our fixtures and while we apologise for the inconvenience caused to fans, we are sure, in the circumstances, they will appreciate the need to do so," said the statement.
There have been calls for an inquiry into Sunday's events.
Greater Manchester Police and Crime Commissioner Tony Lloyd said: This fiasco caused massive inconvenience to supporters who had come from far and wide to watch the match, wasted the time of huge numbers of police officers and the Army's bomb squad, and unnecessarily put people in danger, as evacuating tens of thousands of people from a football stadium is not without risk."
Although he praised the professionalism of officers and armed servicemen who responded to the alert, he said it was "unacceptable" that the incident had happened in the first place.