A 91-year-old man has reportedly confessed to the murder of British exotic dancer Margaret Cook, 69 years after her death.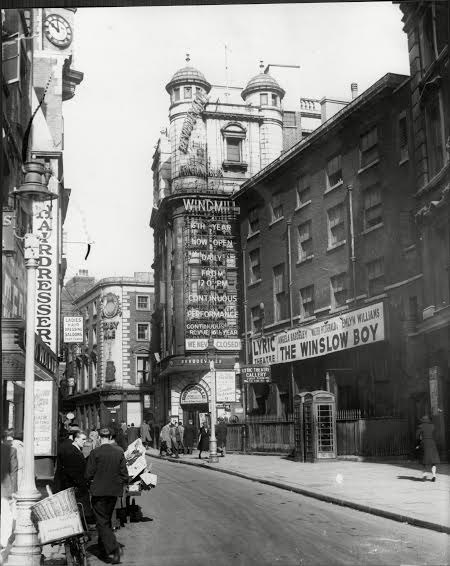 Cook was shot dead outside the Blue Lagoon club in Soho in 1946 and her murder had gone unsolved.
The man, who has not been named, reportedly walked into a police station in Canada, where he now lives, and confessed to the crime after being diagnosed with cancer.
A source told The Sun the man "wanted to clear his conscience over the murder before he dies".
The man could not remember the name of his victim, but was able to identify her from a selection of photographs presented to him by the Metropolitan police, reported The Times. Two officers flew to Canada with the pictures after they examined murder files from 1946 and found that Margaret Cook had been shot outside the nightclub on Carnaby Street at the age of 26.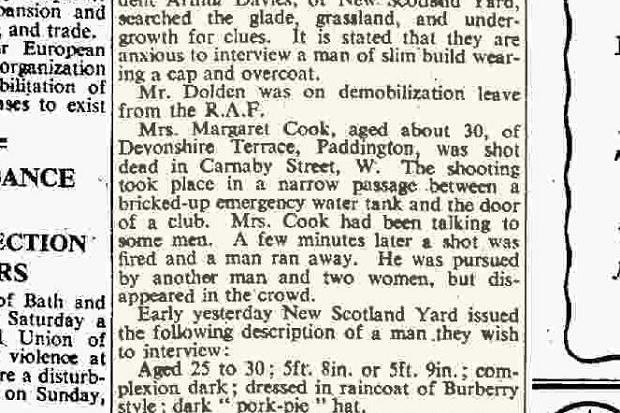 A report of the murder in The Times from when the incident happened described Bradford-born Cook as being aged about 30 and living in Devonshire Terrace, Paddington.
The newspaper described her as having been talking to some men shortly before she was shot by a man who ran away, only to be lost among the crowd.
Her murderer, identified at the time only as a man aged between 25 and 30, around 5'8" tall, and wearing a "Burberry style" trenchcoat and pork-pie hat was never found.
Nobody was ever charged for Cook's murder.
The man is "not in good physical health but he is mentally alert," and is thought to be "mentally fit to stand trial," according to The Sun's source.
However, while an extradition application is currently going through Canadian courts, The Times reports that the Canadian judiciary is undecided as to whether it will be approved because of the man's advanced age, and because of the mitigating factor that the murder would have remained a secret had he not chosen to belatedly confess.
It is thought that this is the longest lapse of time between a crime and confession in British criminal history, The Times reported.
The Met told BuzzFeed News that it was waiting for the extradition deliberations to be concluded before commenting on the case.
The crime carried the death penalty at the time it was committed.
Margaret Cook has no surviving relatives.