The French government will meet with protest leaders and opposition parties to cool tensions that have led to three consecutive weekends of riots across France.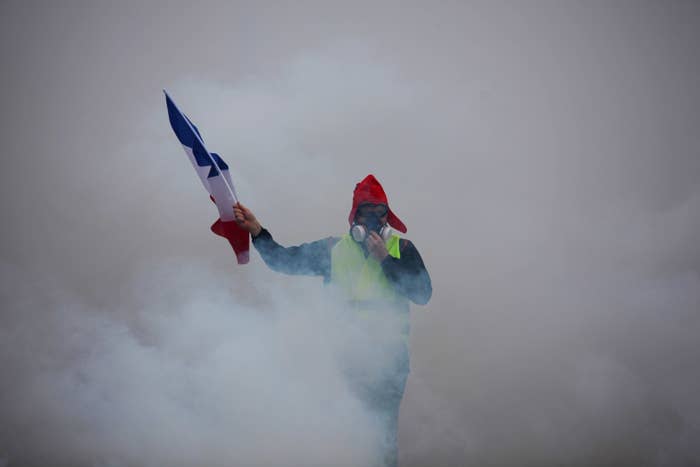 In Paris this weekend, violent scenes came to a head when "gilets jaunes" — or "yellow vests" — protesters attacked the iconic Arc de Triomphe and set fire to cars.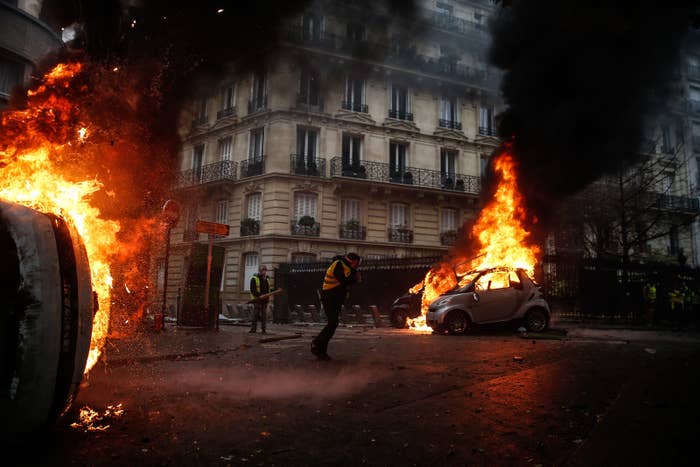 On his return from the G20 summit in Argentina on Sunday, French president Emmanuel Macron directed prime minister Édouard Philippe to convene with opposition and protest leaders. Meetings are expected to take place on Monday.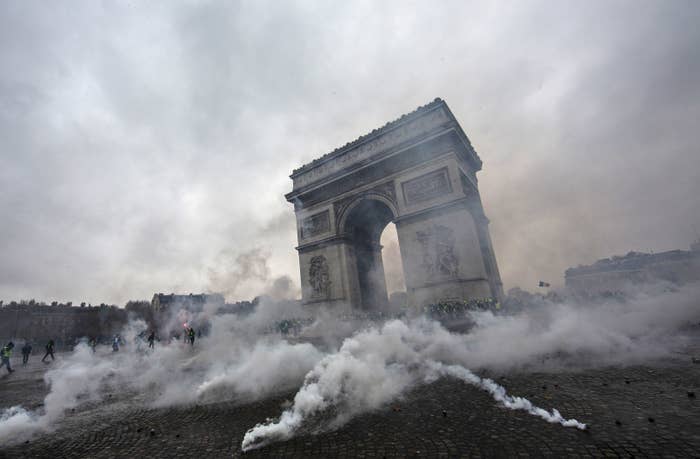 Macron, alongside interior minister Christophe Castaner, also met with police in Paris after surveying the damage caused by weeks of protests in the city's streets. Twenty-three members of the security forces were among more than 100 people who were injured during the riots in the capital over the weekend.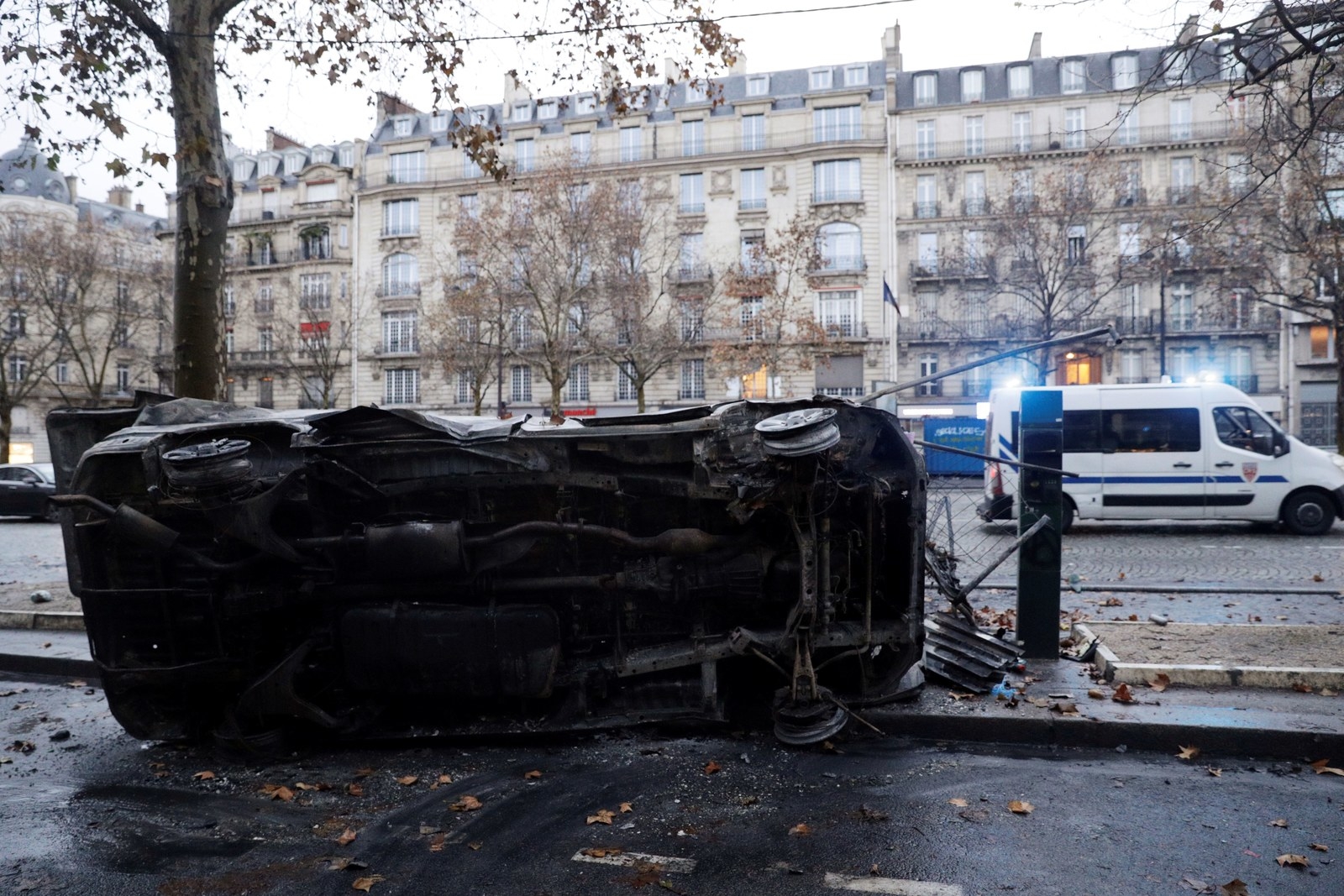 There were 412 people arrested — mostly men in their thirties and forties — and 378 remain in custody, according to Paris police. Three people have been killed since the protests began last month. "Thank you for your flawless courage," Macron told police.
While the government did not rule out any options to end the continued unrest, Castaner did not declare a state of emergency, as had been previously expected.
"It is out of the question that each weekend becomes a ritual of violence," government spokesperson Benjamin Griveaux told France's Europe 1 radio. "We have to think about the measures that can be taken so that these incidents don't happen again."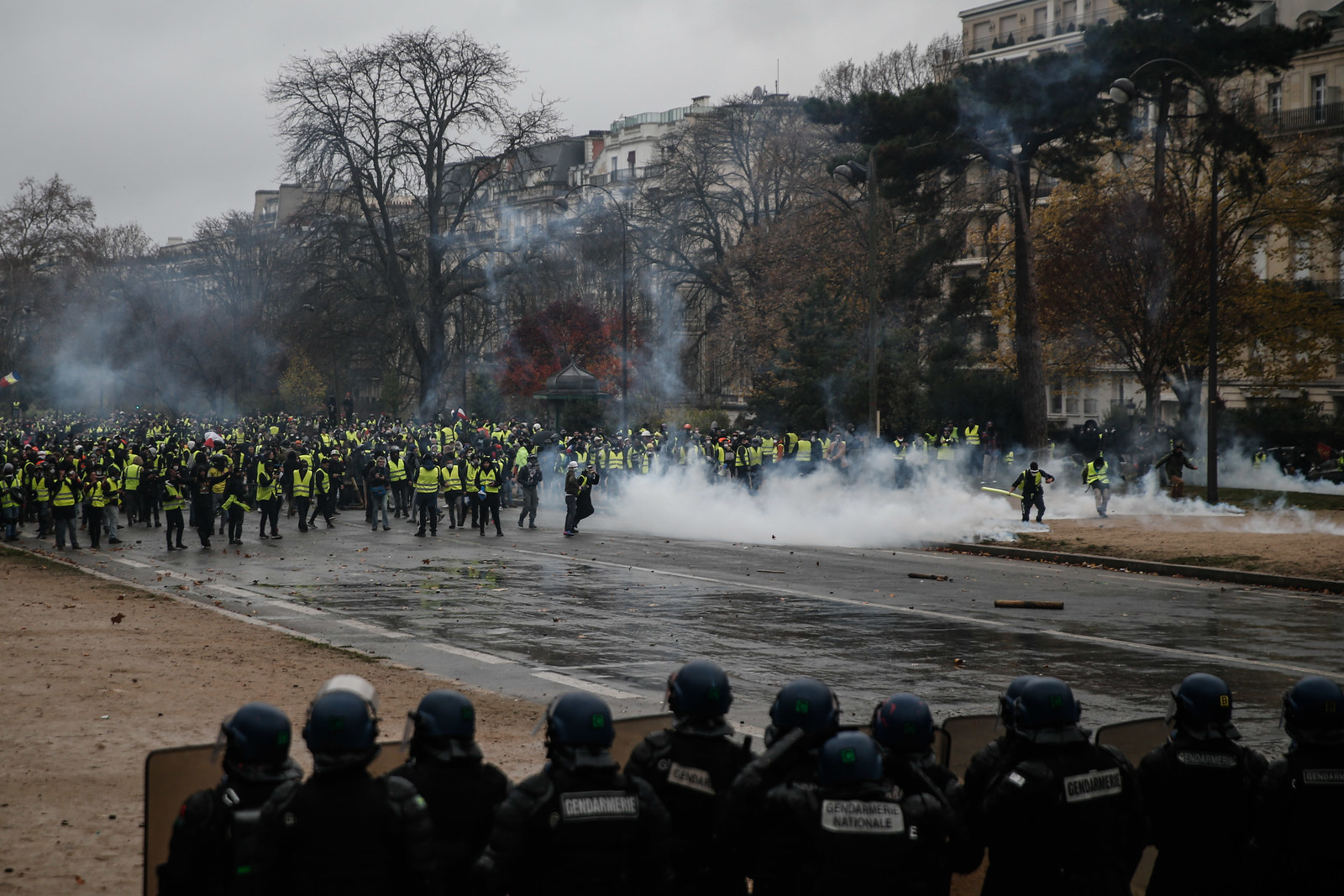 Some 136,000 people are thought to have taken part in protests across the country this weekend, according to France's interior ministry.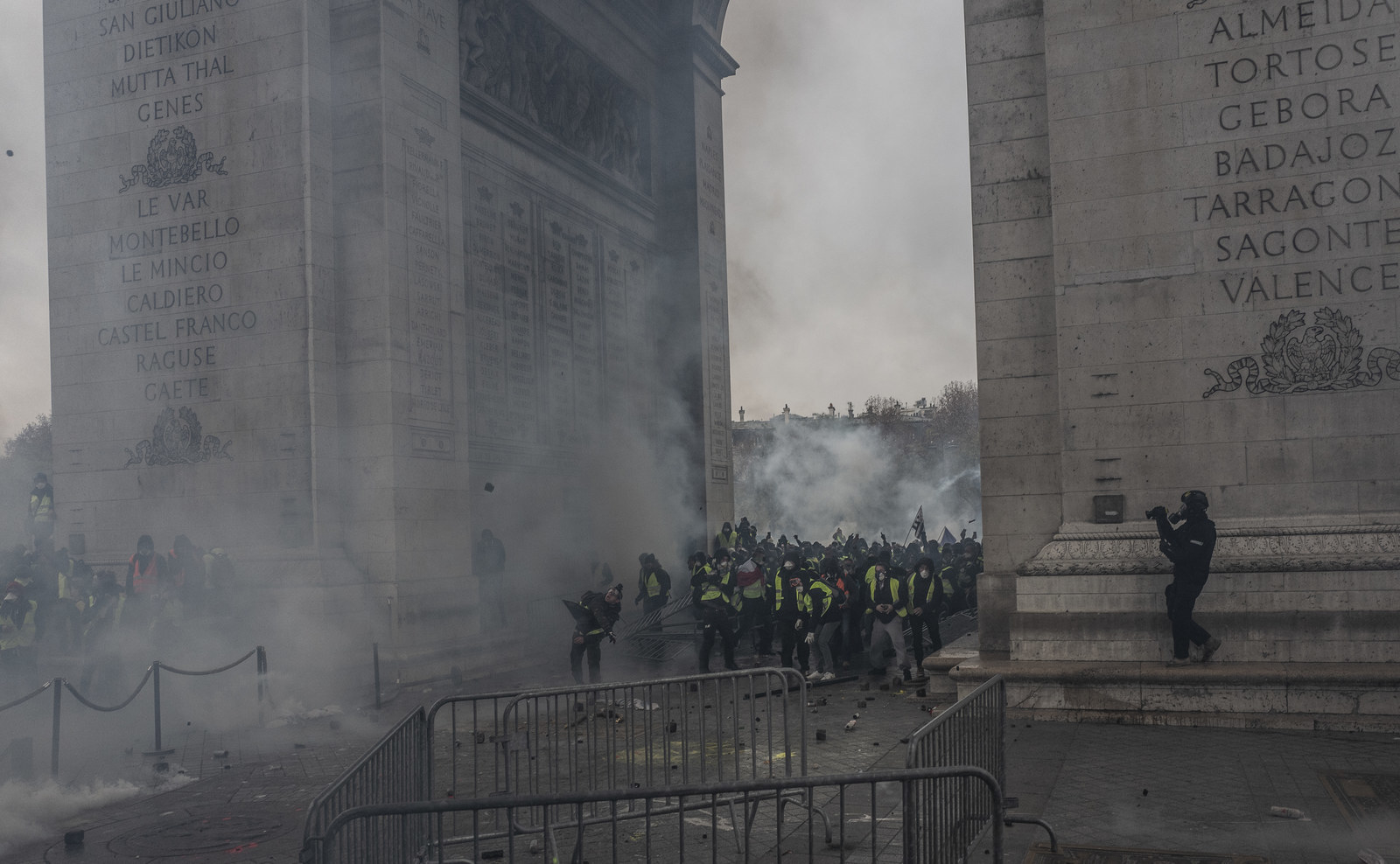 The protests began in response to rising fuel prices in France but have morphed into demonstrations of an overall dissatisfaction with Macron's economic policies. Graffiti on the Arc de Triomphe read, "Topple the bourgeoisie," according to the New York Times.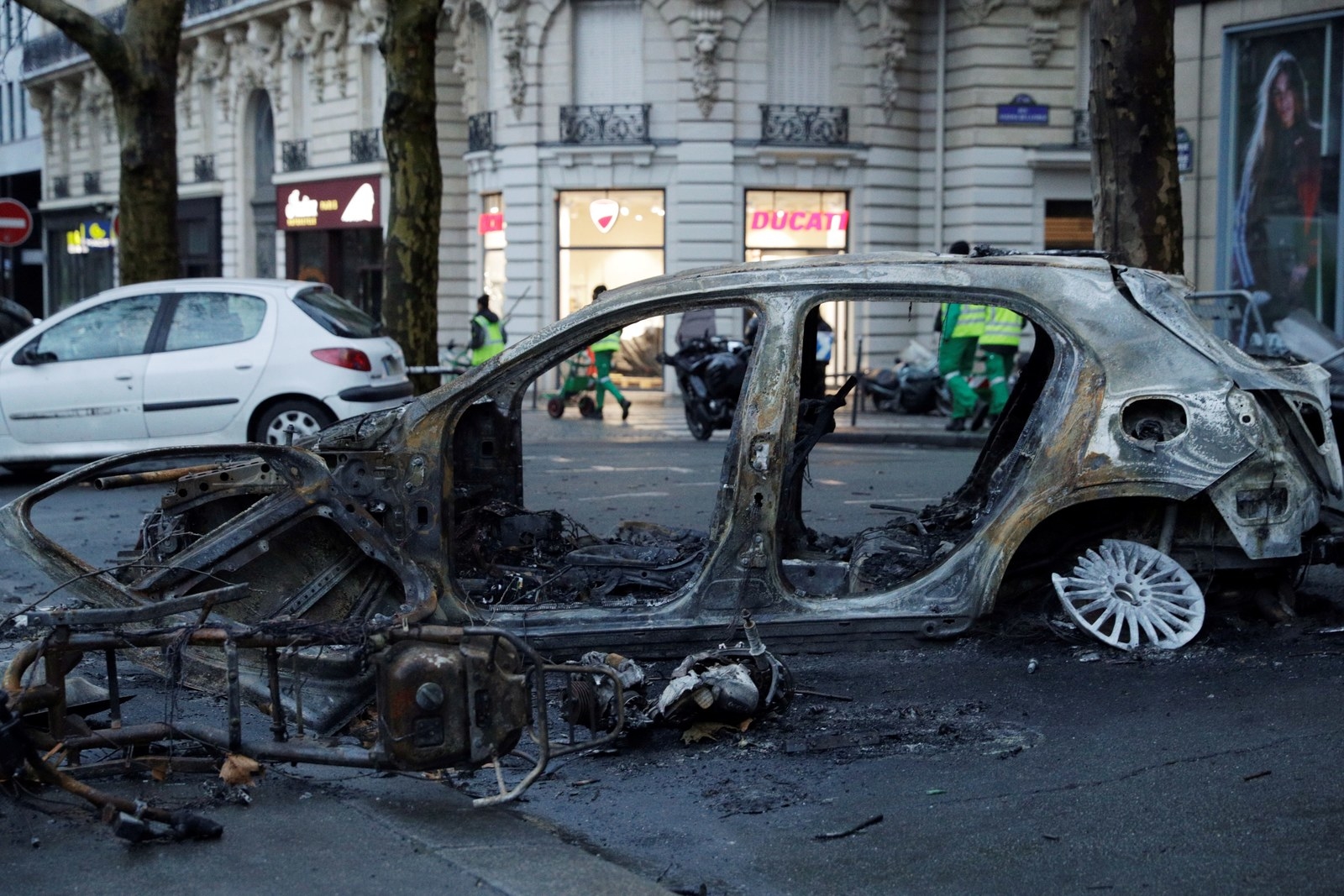 Griveaux accused violent extremists of hijacking the protests "only to fight with the police, to break and loot". He believed that between 1,000 and 1,500 rioters "have nothing to do with the yellow vests".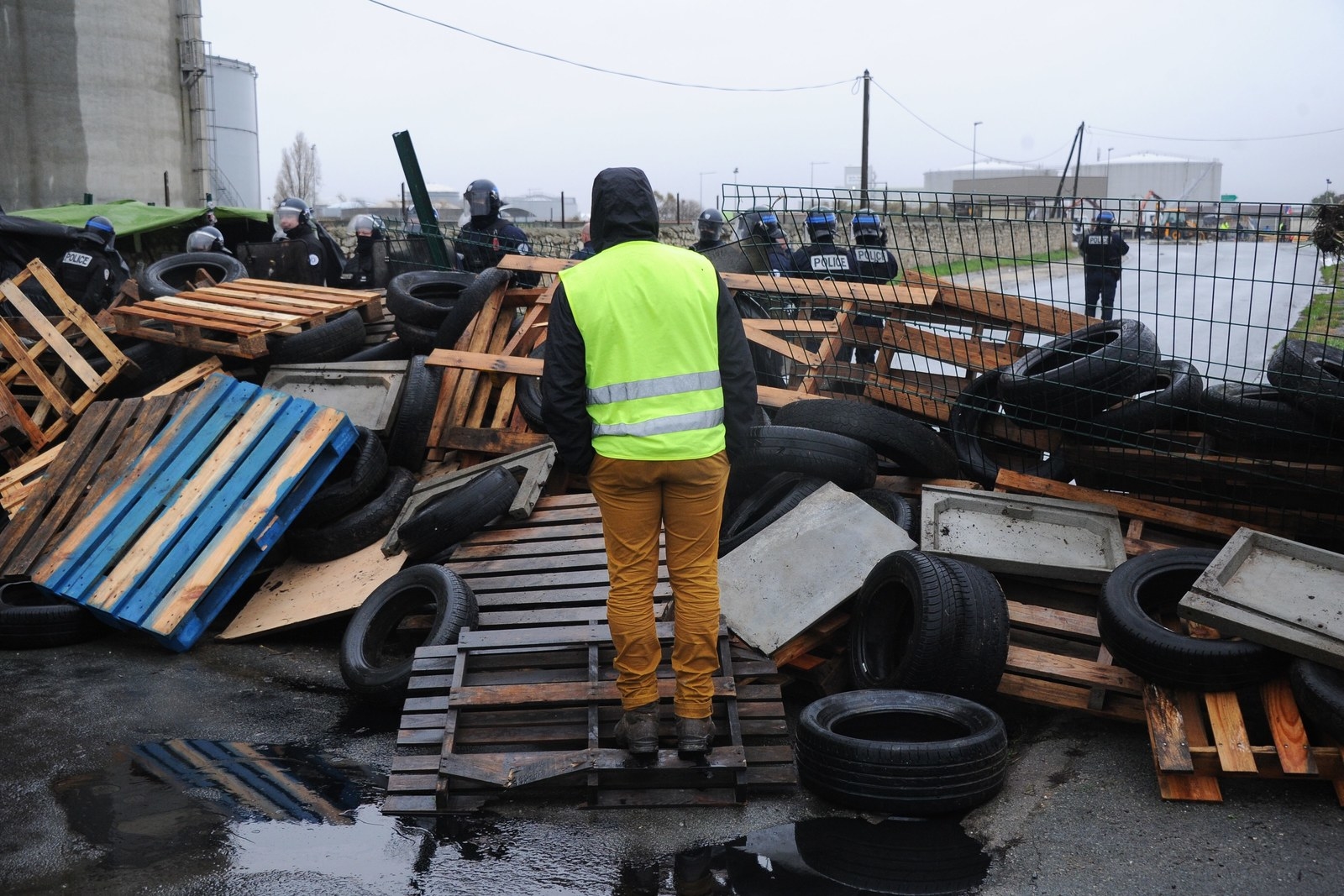 Paris police chief Michel Delpuech spoke of "extremist small groups" who used "steel balls" and devices "used for gardening" in acts of "unjustifiable violence," according to French newspaper Le Parisien.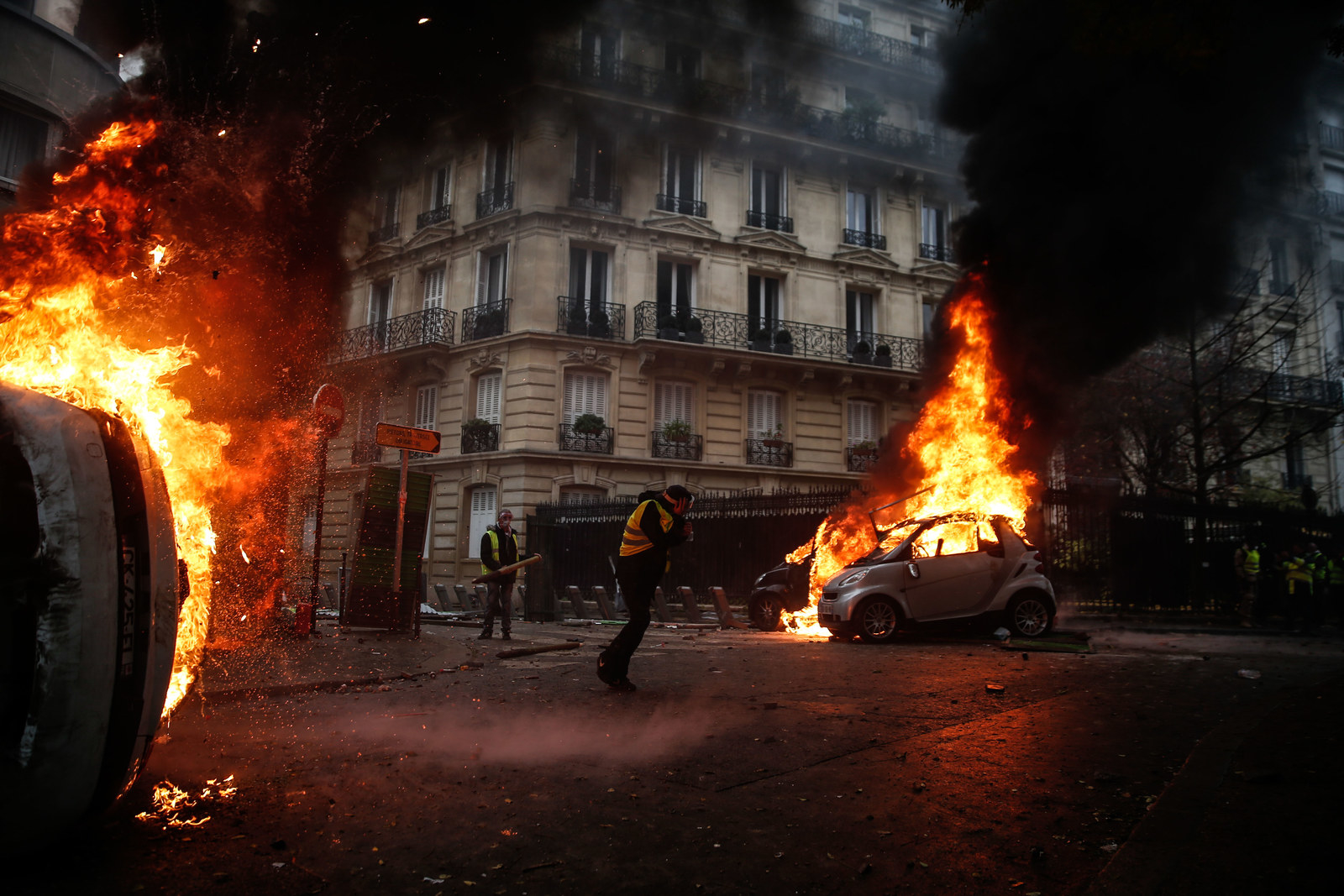 "Never have these officials experienced such violence," he added.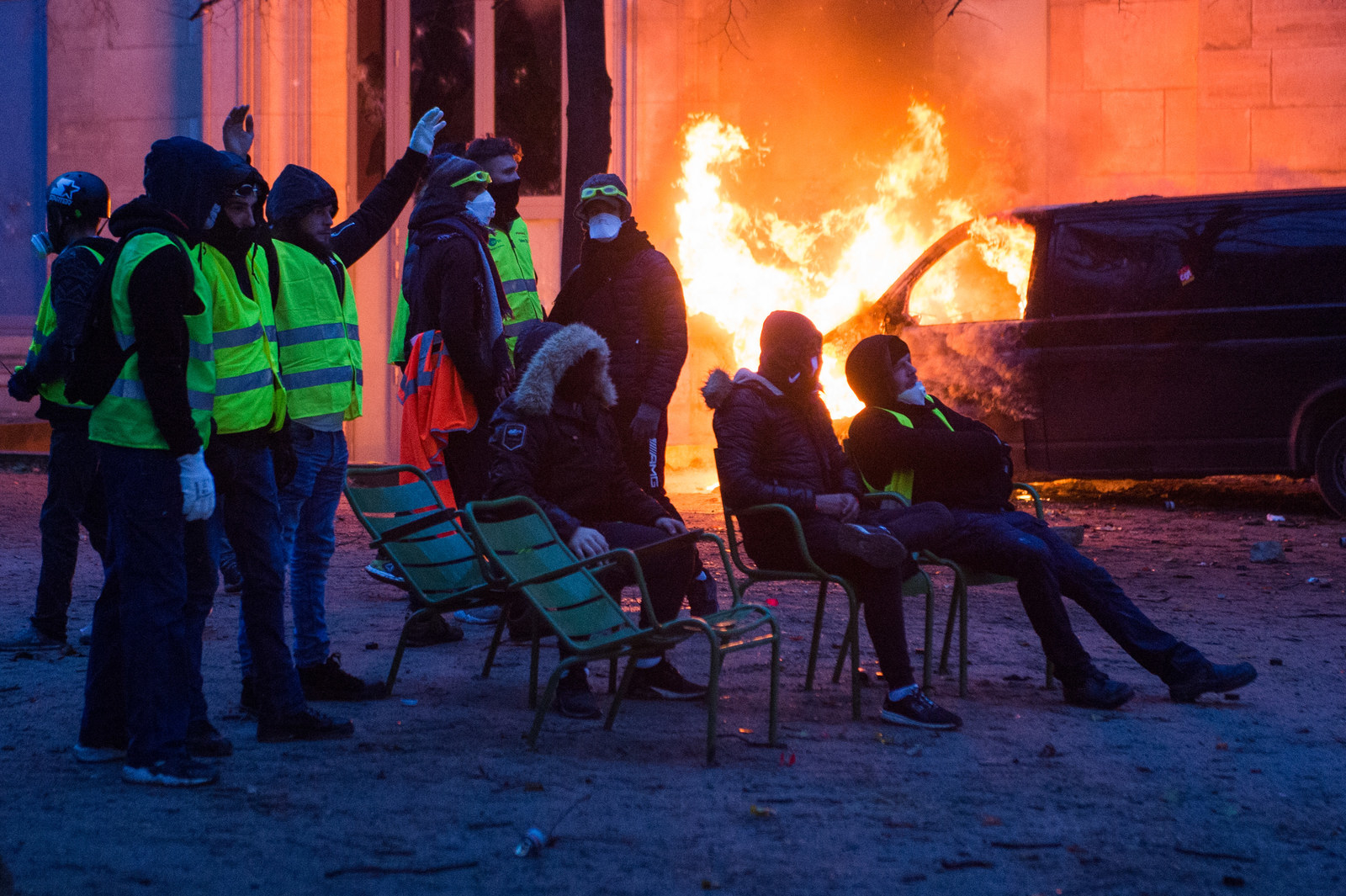 The cost of the damage continues to be assessed. Justice minister Nicole Belloubet has said that those who have committed violence and acts of vandalism will face the full force of the law.