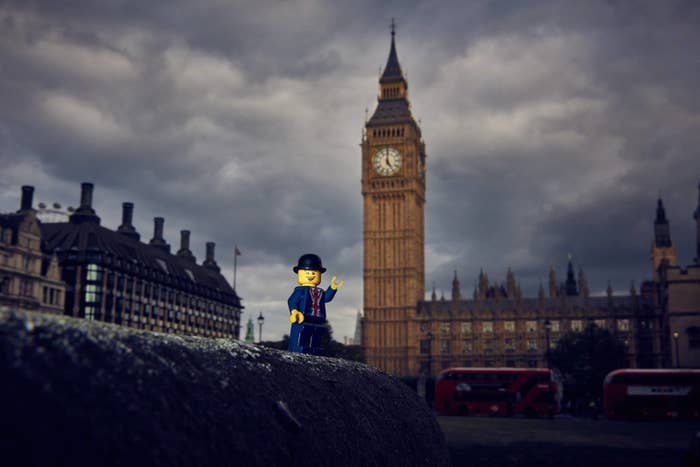 Popular toy brand Lego has announced that it will not run promotions with right-wing British newspaper, The Daily Mail "for the foreseeable future".
Lego has previously given away promotional packs of its product with the newspaper during the run-up to Christmas, but will not be doing so this year.
The decision comes after recent uproar from members of the public after the online edition of newspaper used the term "openly gay" in a headline as a slur against one of the judges who ruled that the government must seek parliamentary approval before beginning negotiations to leave the European Union.
The Daily Mail, along with The Sun and The Express have also recently come under fire for the way in which they questioned the age of young refugees coming the UK, which many believed was inciting hatred.
Following the fallout, one father of a 6-year-old Lego fan wrote of the brand's promotions with the paper, in a Facebook post which has been shared more than 22,000 times.
"It genuinely bothers me, that a great progressive company like yours supports this "news" paper, helping increase its circulation," Bob Jones wrote.

"I ask you to look into recent headlines of the Daily Mail. Dismiss the political opinion and see what's left. I know I'm not alone in seeing that it's something that just fuels hate," he continued.
The Facebook post also referenced Stop Funding Hate, an ongoing campaign to encourage brands including Marks & Spencer, Waitrose, and Iceland not to advertise with publications it does not believe to be ethical – The Sun, The Daily Mail and The Express in particular.
In a comment on Jones' post on Monday, a Lego spokesperson said that the brand continues to evaluate where it advertises "to ensure that we are present on the best possible platforms for reaching children and parents." On Saturday the brand added a further comment confirming that it would not be advertising with The Mail "in the foreseeable future."
In a statement to BuzzFeed News, a Lego spokesperson said that listening to children's voices was important to the company. "When parents and grandparents take the time to let us know how they feel, we always listen just as carefully," the spokesperson said.

"We are both humbled and honoured to see how much consumers all over the world express their care for our company and our brand. And we will continuously do our very best to live up to the trust and faith that people all around the world show us every day.
"The agreement with The Daily Mail has finished and we have no plans to run any promotional activity with the newspaper in the foreseeable future."
Lego also responded to calls from the Stop Funding Hate campaign on Twitter for their advertising to be removed from The Mail.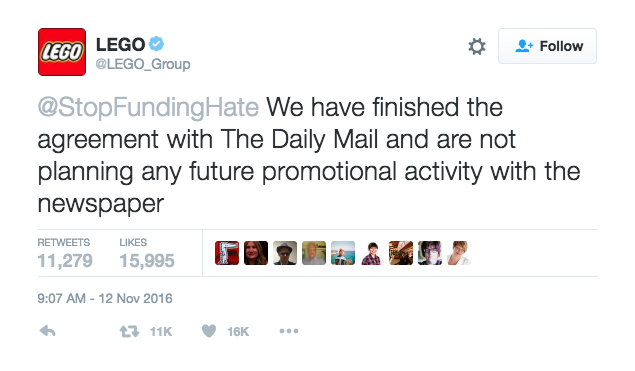 A spokesperson for DMG media, who publishes The Daily Mail, told BuzzFeed News that their current partnership with Lego had come to an end and that there were no plans in place for further partnership "for the foreseeable future".
Richard Wilson, who runs Stop Funding Hate welcomed Lego's decision. He told BuzzFeed News that Jones' Facebook post, "highlighted the fact that a lot of people didn't necessarily know that the money they were paying to companies like Lego would have helped to fund The Daily Mail."
But other brands targeted by the campaign do not seem to be following suit.
Despite Stop Funding Hate's backing from Gary Lineker, a spokesperson for Walkers who recently found himself the subject of negative headlines in The Sun, the crisp brand does not intend to cease advertising with the newspapers in question.

A spokesperson for Walkers told BuzzFeed News that while it plans to continue its successful partnership with Lineker, "our advertising approach is not determined by the editorial stances of individual newspapers".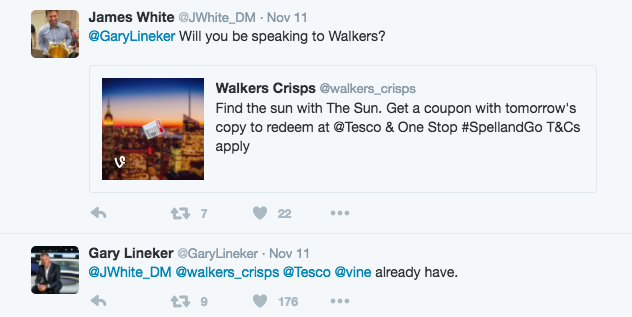 A Stop Funding Hate petition asking retailers Marks & Spencer, Iceland and Waitrose not to advertise with The Express has gained more than 21,000 signatures.
Spokespeople for both Waitrose and Marks & Spencer told BuzzFeed News that a publication's editorial choices held no sway over their decisions to advertise with them.
"[Stop Funding Hate's] campaign goes beyond Waitrose," the supermarket's spokesperson told us. "You'll understand that we'd never make an editorial judgement on a particular newspaper."

A spokesperson for Marks & Spencer told us: "We do not support or align ourselves to governments, political parties or ideologies and advertise in a wide range of media."
A spokesperson for Iceland could not be reached at the time of publication.
But Wilson believed that brands needed to take a harder line on who they choose to advertise with.
"We're not asking brands to make an editorial judgement, we're asking them to make an ethical judgement," Wilson said. "Lego is a company that is listening to its customers and we think the other companies really need to do the same."
"The expectation is that where you place your advertising has an ethical dimension," he added.
"I think that's the kind of thinking people want to see from the companies that they shop with."