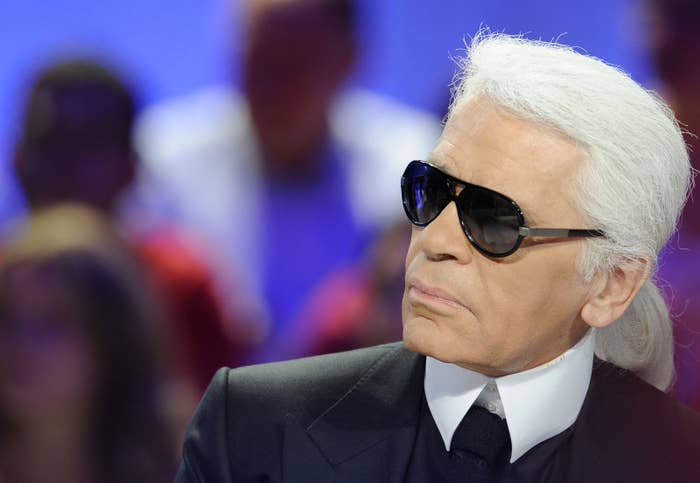 The German fashion designer Karl Lagerfeld has died. He was 85.
Lagerfeld was admitted to hospital in Paris on Monday night and died on Tuesday morning, Chanel has confirmed.
One of fashion's most prolific designers, Lagerfeld has been creative director at Chanel since 1983, alongside creative director roles at Italian label Fendi and his own label, Karl Lagerfeld.

He was also a prolific photographer, shooting campaigns starring some of the world's most famous women, including Keira Knightley, for campaigns for Chanel, Fendi, and his own label.

Lagerfeld did not appear at the close of Chanel's Spring/Summer 2019 couture show in Paris in January for the first time since 1983 amid concerns for his health.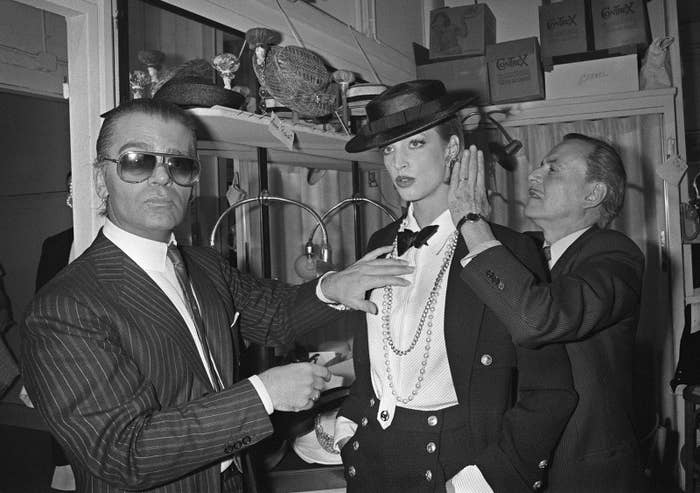 Lagerfeld was born Karl Otto Lagerfeldt in Germany in 1938, later changing his name to Lagerfeld.

His seven-decade career in fashion began in 1954 when he was awarded the Secrétariat International de la Laine (International Wool Association) for a sketch of a coat which landed him a job with Pierre Cardin, one of fashion's leading designers of the time, alongside Christian Dior.
Lagerfeld, who was known as the "Kaiser of Fashion", rose to fame in the 1960s as part of a set of Paris-based designers, including Yves Saint Laurent. In 1963, he became creative director of Chloe, where he was credited with transforming the label, which remains popular to this day.
But Lagerfeld will always be remembered for his leadership at Chanel, which he revived in 1983 after a period of relative stagnation following the death of its founder, Coco Chanel in 1971.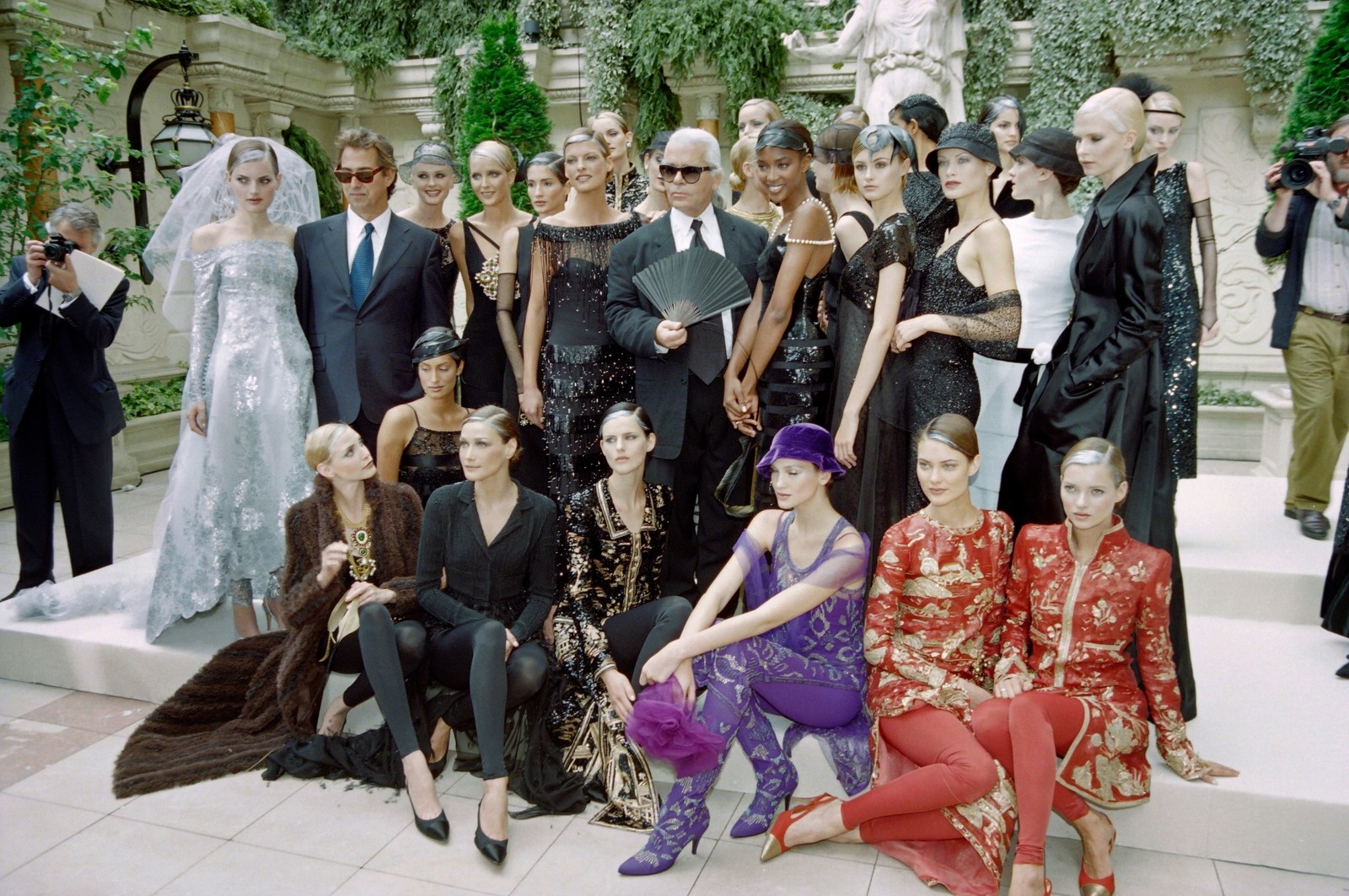 Lagerfeld's shows for Chanel were legendary, seeing him transform Paris' Grand Palais into a multitude of fantasy lands, including an under-the-sea scene designed by legendary architect Zaha Hadid and soundtracked by live vocals from Florence Welch, an arctic themed show which featured a real 265-tonne, iceberg imported from Scandinavia, and a fully-stocked, Chanel-branded supermarket (which was rapidly looted by show attendees as soon as models, including Cara Delevingne, had left the catwalk.
Lagerfeld famously lost more than 200lb in the early 2000s, consuming mostly Diet Coke, apparently so that he could wear suits by designer Hedi Slimane, according to Vogue. "Vanity is the healthiest thing in life," he said.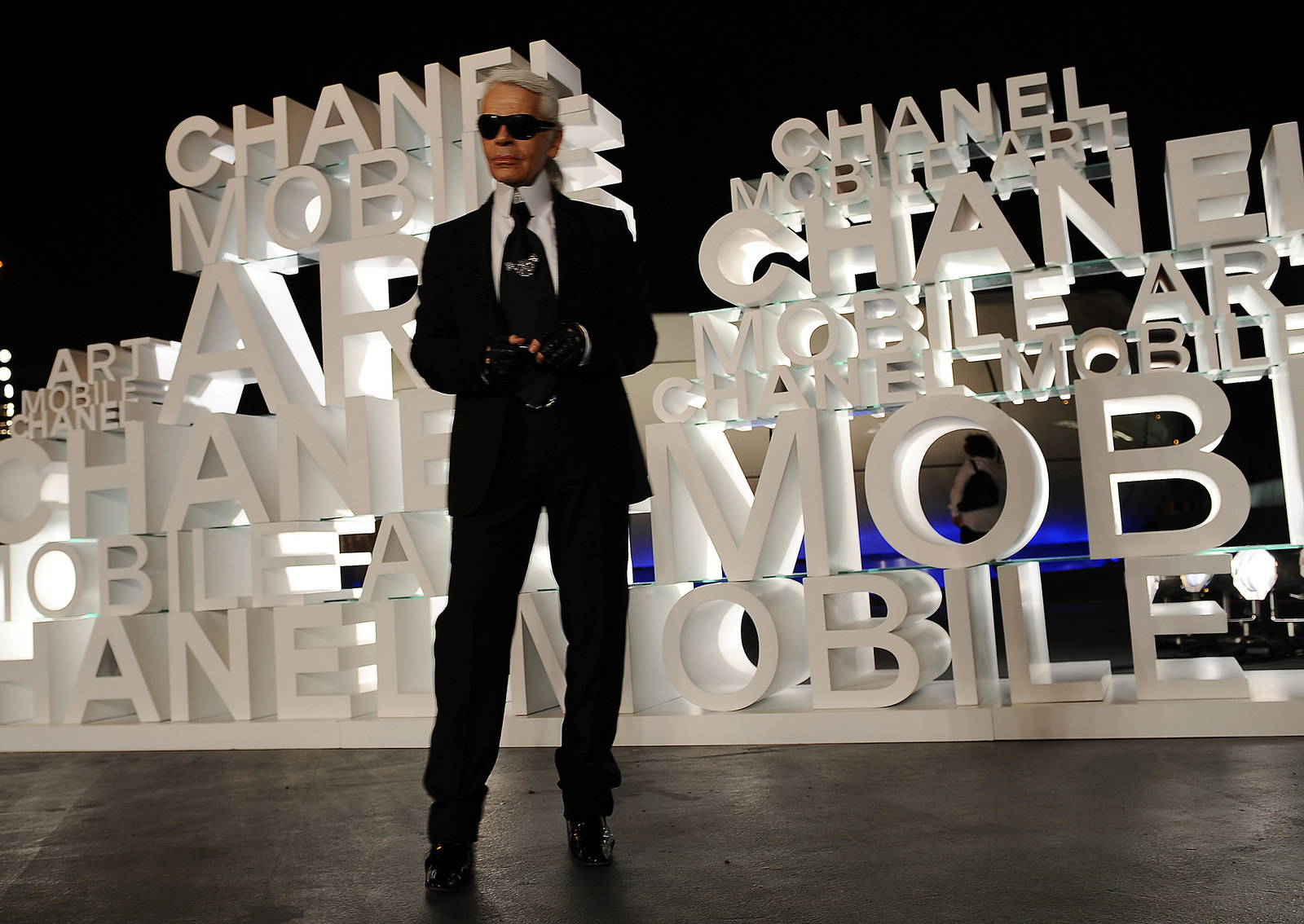 He was known for excess and sometimes controversial views on it, admitting to owning more than 300 iPods, and tearing the pages out of books and throwing them in the trash as he read.
"If you throw money out of the window throw it out with joy," the designer once said. "Don't say: 'one shouldn't do that' — that is bourgeois."
But nonetheless Lagerfeld was a beloved figure in the fashion world. On the announcement of Lagerfeld's death, tributes to the designer flooded in.

Donatella Versace, who took over her family's eponymous label following the murder of her brother Gianni in 1997, noted Lagerfeld's huge influence.

"Karl your genius touched the lives of so many, especially Gianni and I," Versace wrote on Instagram. "We will never forget your incredible talent and endless inspiration. We were always learning from you."
Model Cara Delevingne posted a video montage of herself and Lagerfeld on Instagram, as well as a series of tweets paying tribute to him.

"Every time I try and write about this man, all i do is cry. He changed my life, he believed in me when so many others didn't including myself. He also introduced me to some of the most important and special people in my life," she wrote.
"It has been an enormous pleasure. I'm honoured to have known you," hair stylist Sam McKnight, who has created thousands of hair looks for Lagerfeld at Chanel, wrote on Instagram.
Singer Lily Allen, who starred in a Chanel campaign in 2009, also paid tribute to the designer.

"You made me feel like a princess," Allen tweeted.
"I never quite understood what you saw in me but I am forever grateful for the support that you and Chanel have given me over the last 15 years.

"Rest In Peace Karl, you were a true genius and will be missed, so much."

Lagerfeld is survived by his cat, Choupette.