The Government Now Says Companies' Lists Of Foreign Workers Will Be Kept Secret
Education secretary Justin Greening said there would be "no naming and shaming", signalling a major U-turn from the original plans for businesses to publish how many non-Brits they employed.
The government appears to be watering down controversial proposals to make businesses list the number of foreign workers they employ after education secretary Justine Greening said the information would not be made public.
"This is not data that will be published, there will be absolutely no naming and shaming," Greening told ITV's Peston on Sunday show.

At the Conservative party conference, home secretary Amber Rudd put forward a proposal to name and shame companies that employ large numbers of foreign workers, which prime minister Theresa May indicated that she backed.
Labour's shadow home secretary Diane Abbott accused the Tories of being in 'disarray" and "contradicting each other as their policy falls apart at the seams".
"The Tories anti-foreigner agenda is a distraction from their own complete failures of policy, and against the best interests of society," Abbott said in a statement on Sunday.
"Many sectors risk collapse if the Tories press ahead with these plans on overseas workers: the city, farmers, the NHS, construction.
"We need answers from the Tories on how they will protect our economy, but they have no plan other than a risky hard Brexit which would threat our prosperity."
The plan was immediately met with criticism by businesses, the British Chambers of Commerce, and from inside the Tory party. Neil Carmichael, Conservative MP for Stroud, called the policy "unsettling, and said it "would drive people, business, and compassion out of British society and should not be pursued any further".
Carmichael added: "People coming to the UK to work hard, pay their taxes and make a contribution to our society should be celebrated not shamed.

"This kind of divisive politics has no place in 21st-century Britain."
Liberal Democrat leader Tim Farron called the plan "a nasty little policy that deserves to be thrown out on the rubbish heap" and SNP first minister Nicola Sturgeon said she was back businesses who refused to declare their foreign workers.
Former-shadow Labour home secretary Andy Burnham also condemned Rudd's proposal. "The idea of British companies producing lists of foreign workers runs counter to everything that this country has ever stood for," Burnham said. "It would be divisive, discriminatory, and risks creating real hostility in workplaces and communities."
But Greening said the government never intended for the data to be made public.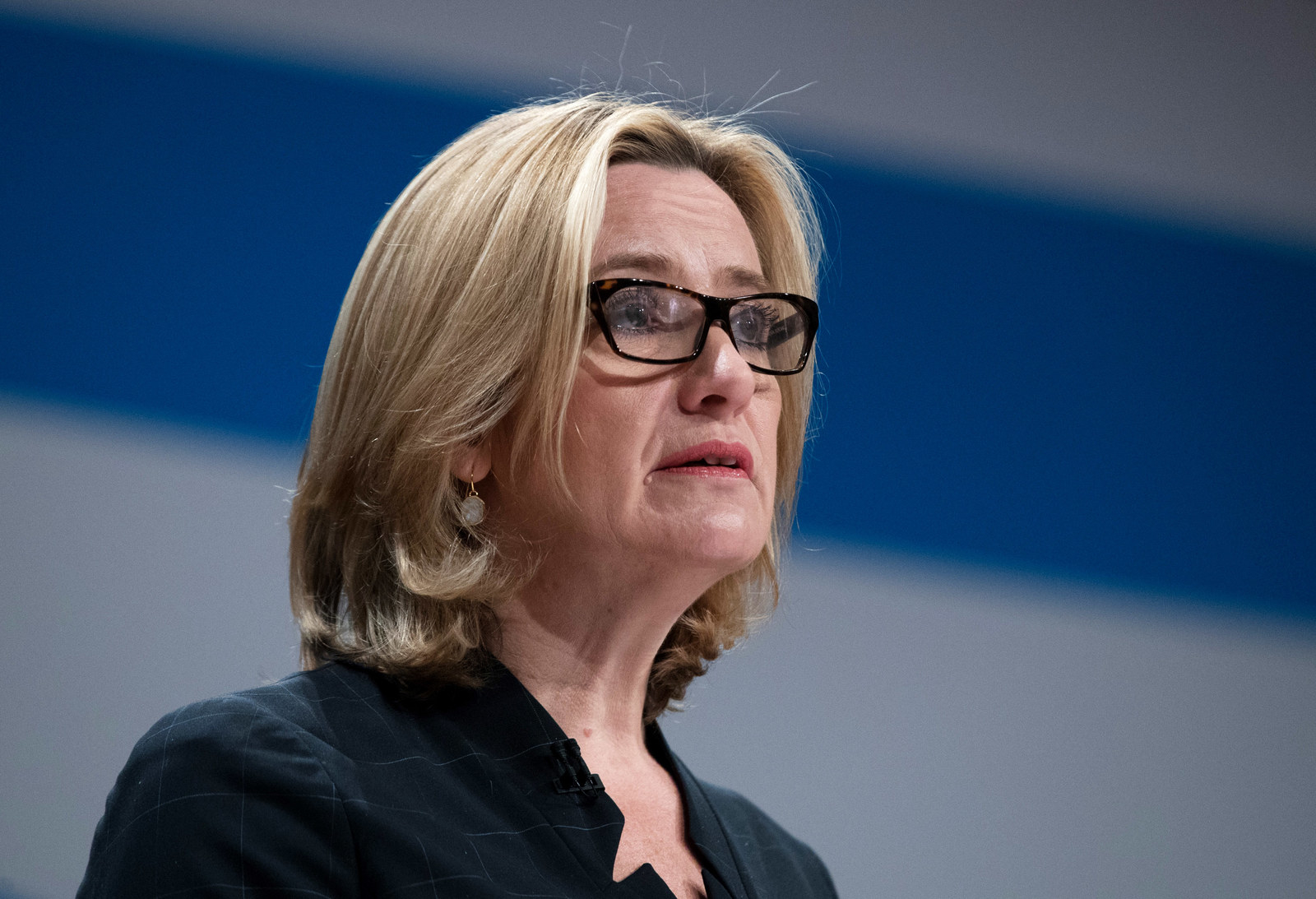 "I'm saying it really clearly now," she said. "The consultation will be coming out shortly that makes that clear too."
Greening said the government hoped asking companies how many foreign workers they employed would help highlight which areas of the country had skill shortages that prevented employers from giving jobs to local workers.
"It then enables us to tailor policies in those areas so that we can respond to that and make sure that people can take advantage of the opportunities economically in their areas," she added.
Speaking on BBC Radio 5 Live's Pienaar's Politics, defence secretary Michael Fallon also indicated that the government never intended on publishing the data.
"Let me absolutely confirm that is not going to happen. We're not going to ask companies to list or name or identify their foreign workers," Fallon said.
While businesses are already required to advertise jobs locally before employing anybody from outside of the UK, Fallon believed that asking companies to record the number of foreign workers they ultimately employ would ensure this process was not simply an exercise in "box ticking".
"That would mean for example, asking companies [to] just simply to report their numbers, which we wouldn't publish, we wouldn't identify anybody," he said, before echoing Greening's comments that this would help the government identify which sectors relied heavily on recruiting from outside of the UK.

Asked whether the government had listened to criticism of plans to publish foreign worker data, which Labour leader Jeremy Corbyn said would "foster division and discrimination in our workplaces and communities," Fallon claimed that publicly declaring figures had never been been the intention anyway.
"We haven't put forward that proposal actually, it's been slightly misinterpreted," he said.