Junior doctors say they need more staff to safely deliver increased services after voting to reject the contract negotiated by the government and the British Medical Association (BMA).
When early plans to revise the junior doctors contract began, the BMA – the union representing doctors – agreed to the government's prerequisite that increasing services must be "cost-neutral". This meant there would be no additional money to deliver Jeremy Hunt's proposed "seven-day NHS".

After several rounds of negotiations and multiple strikes by junior doctors, the BMA agreed a revised contract with the government in May, but in a referendum on whether members would accept the new terms, 58% voted No, it was revealed on Tuesday.

Junior doctors – doctors in the first 10 years of their career – had been openly sceptical about whether or not the revised contract was a good deal. And following the vote, many who spoke to BuzzFeed News said a key factor in their decision to reject the contract was their belief that it would further stretch an already under-pressure workforce.
"You cannot deliver seven days elective cover work without expanding the workforce," said Robin Chung, a London-based cardiology registrar.
Chung called the BMA's compliance with cost-neutrality a "false beacon". He said he believed Simon Stevens, chief executive of the NHS, "knew he needed more money than the fiscally veiled £20 billion over five years to deliver".
Francesca Silman, a GP trainee involved in launching legal action against the contract, felt increasing services without increasing the workforce was not only impossible, but dangerous.
"We are already stretched to our limit," said Silman, who voted No to the contract.
"We have tried to work with the government to help them achieve their aims within a cost-neutral envelope, and it is clear that this is just not possible as there are not enough doctors for this to be done.
"I hope the government now realises this and reconsiders how their aims can be achieved without driving an already overstretched workforce to breaking point."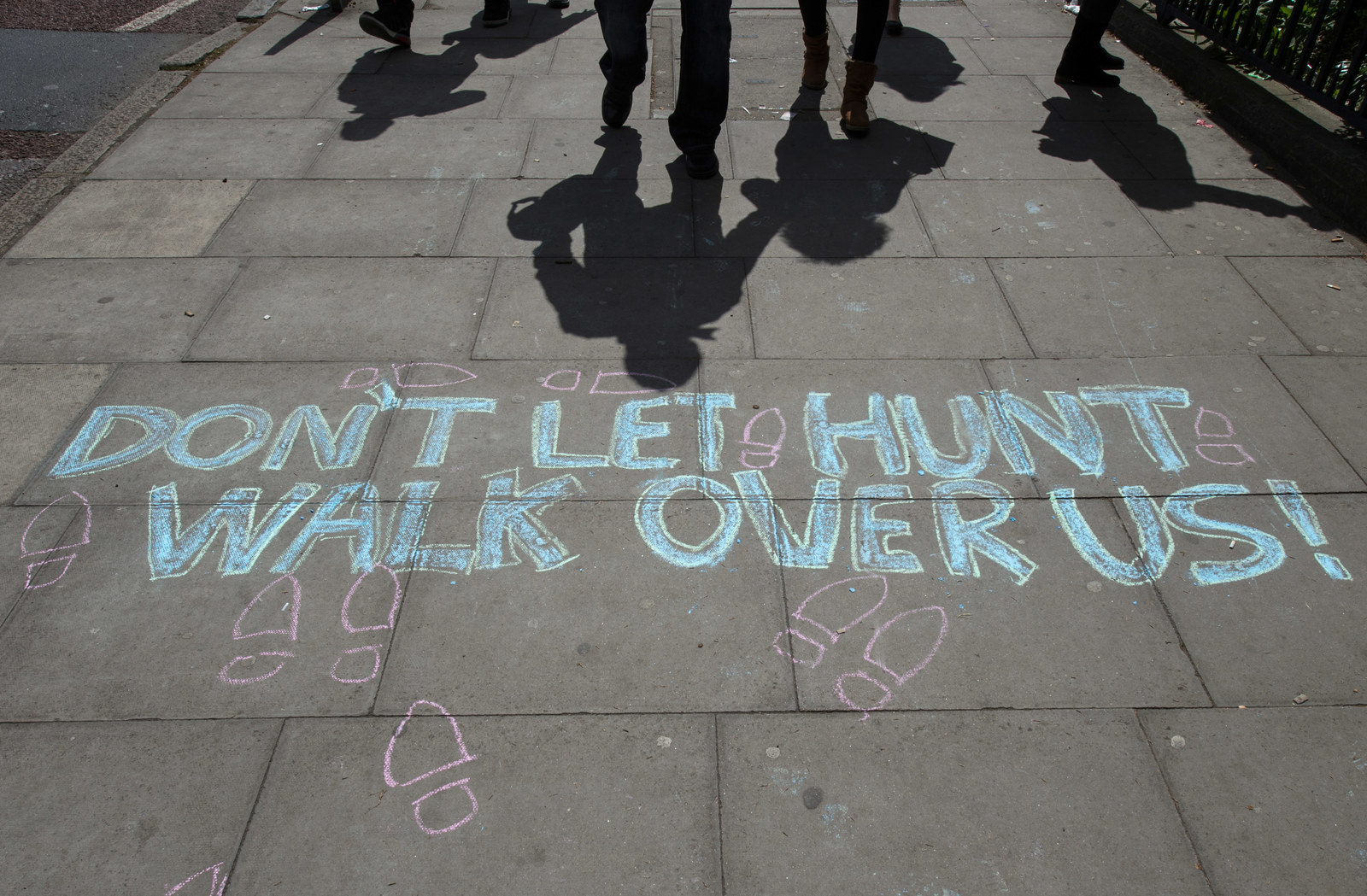 Without radical changes to the current proposal, many fear a mass exodus of junior doctors, putting an even greater strain on the workforce.
"Without a strong contract we will continue to have a recruitment and retention crisis, with doctors choosing to end their clinical careers or move them overseas rather than work under these unsafe conditions," said Osman Khalid, a London-based junior doctor.
Khalid voted in favour of the contract as he was worried about the loss of European working regulations in the wake of Brexit, but said he still believed it was "deeply flawed".
Stella Vig, a consultant in Croydon who has previously expressed frustration to BuzzFeed News about trying to plan for the newly proposed shift patterns with the number of junior doctors in her team, echoed concerns about staffing.
She is worried that if the government imposes the rejected contract, "there will be rota gaps within the medical workforce as there will be an ongoing loss of the medical workforce to countries that respect and value their doctors".
For Heather Holyoak, a final-year medical student who received her General Medical Council number – which doctors need to practice – on the day of the referendum result, working abroad is an attractive option.
"I think there will be people leaving medicine in droves, looking for a better quality of life," she said. "I myself am considering moving to New Zealand after my first two years of practice, which is something that I would never had thought of before all these contract issues came about."
Holyoak was eligible to vote on the contract because she will begin working as a junior doctor by the end of this month, and she was one of the many who chose to reject it. She said the contract was "discriminating", particularly towards doctors working less than full-time, the majority of whom are women and people with caring responsibilities.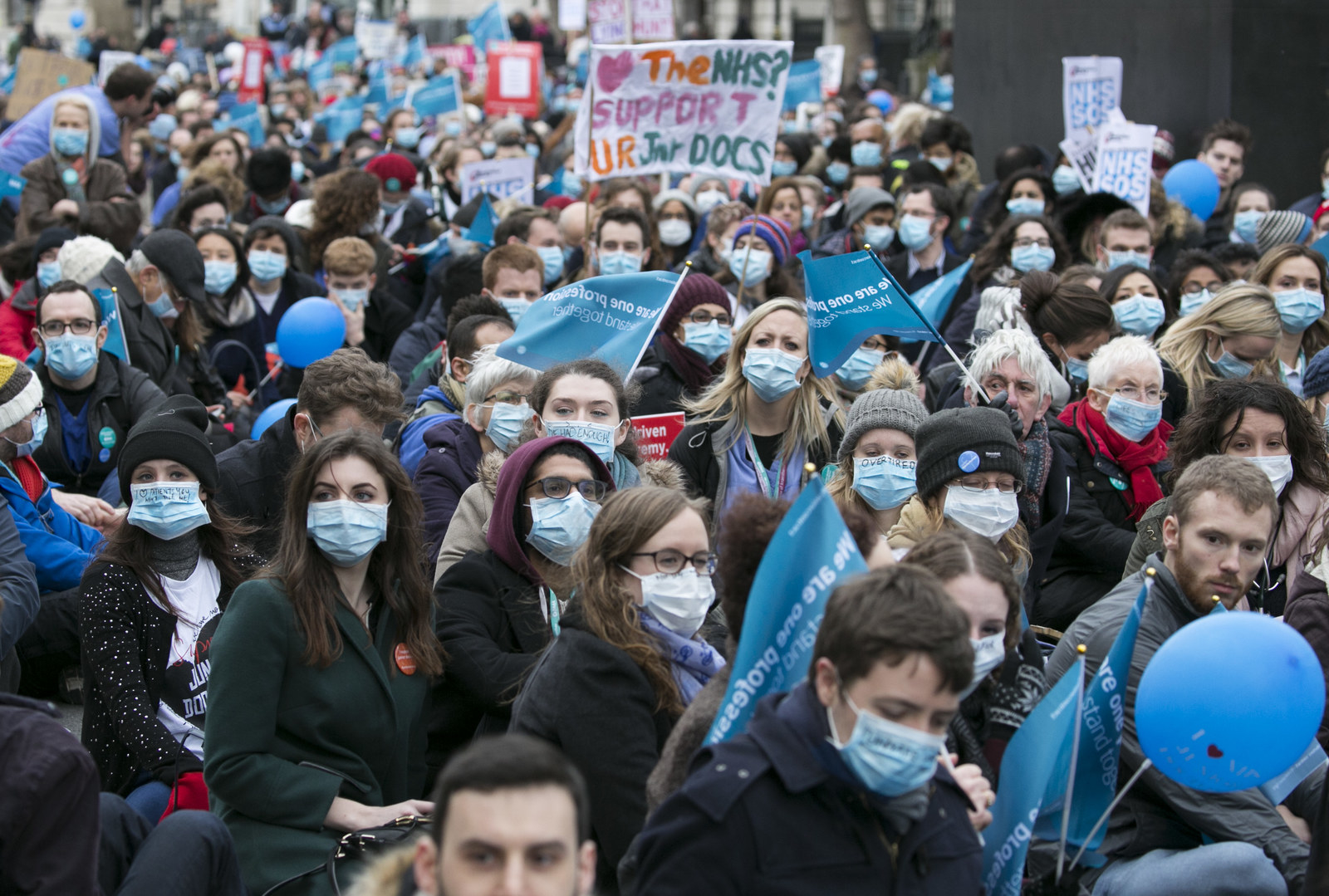 This was also a huge problem for Chung, who said: "My fundamental objection was to a proposed contract that devalued female doctors and parents with caring responsibilities which particularly disadvantaged those with children with special needs, like my wife and I."
The new contract, Chung said, would mean increased childcare bills as well as a loss of flexibility over working hours that currently allow him to volunteer as research chair for the Prader-Willi Syndrome Association, which helps his son and 1,200 others in the UK with the rare genetic disorder.
What happens next currently remains in the hands of the Department of Health, but all the doctors BuzzFeed News spoke to hoped a negotiated settlement could still be reached without doctors having to resort to further strikes.
"I really do think they can get an agreement – it just needs a little negotiation," consultant anaesthetist Helgi Johannsson told us.
Silman added: "Everyone is keen to avoid further industrial action, and we will do everything we can to avoid this being the only option left. However, we are committed to our jobs, and our patients, and will do whatever is necessary to ensure the future stability of the NHS."
But with the government in turmoil following Britain's vote to leave the European Union, many doctors are calling for a halt to negotiations until a new prime minister – and, potentially, a new health secretary – is in place.
Chung agreed with this idea: "I propose a moratorium on a new contract or negotiations until the country, government, and EU referendum are stabilised."
Vig too felt the dispute could not be resolved until current upheaval in the government had settled.
"With the country in turmoil, I believe that we should pause," she said. "The old
contract is safe and we can think again as to how we all wish to resolve this
with new negotiators within a new leadership."
In a statement on Wednesday, General Medical Council chair Professor Terence Stephenson, said: "We recognise that a great many doctors in training continue to have concerns about the proposed contract, and that there is a real depth of feeling of those involved.
"However, we urge all parties to continue to try to resolve outstanding issues through constructive discussion and without further disruptions to patients. The dispute has highlighted a series of deep-seated issues, such as gaps in rotas and the inflexible nature of the way doctors are trained, which require urgent attention – not just by governments across the UK, but by the profession itself and by all of us who exist to safeguard doctors' education and training."
Looks like there are no comments yet.
Be the first to comment!