UPDATE
The new junior doctors contract will be imposed, Jeremy Hunt has announced.
"A negotiated solution was not realistically possible," he told the House of Commons on Thursday.
The government has been to advised "to do whatever it deems necessary" to end its ongoing dispute with junior doctors.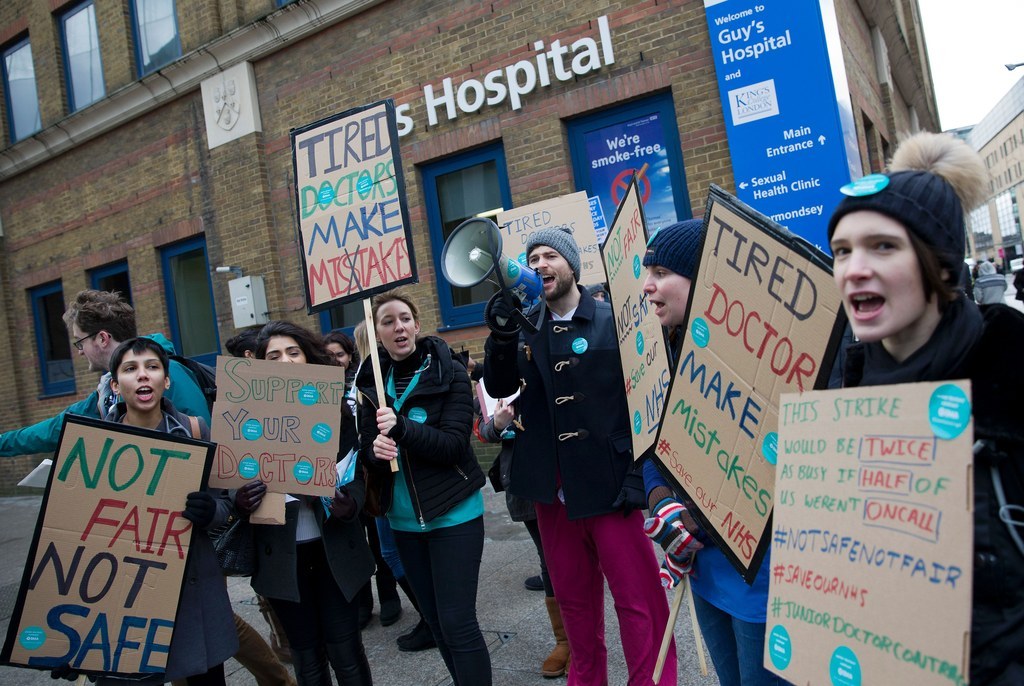 On Wednesday, a second 24-hour strike was held over the government's proposed new contract for junior doctors.
And on Thursday morning it was revealed that Sir David Dalton, chief negotiator for NHS Employers, had written to health secretary Jeremy Hunt to say the continued disagreement over Saturday work had meant an agreement with the British Medical Association (BMA) could not be reached, despite an 11th-hour proposal of a compromise deal.
"Despite the most recent progress and substantial agreement on many elements of the contract," Dalton said, "the BMA has refused to compromise on its insistence that the whole of Saturday must be paid at a premium rate."
He said the NHS needed "certainty on this contract and that a continuation of a dispute, with a stalemate and without any clear ending, would be harmful to service continuity, with adverse consequences to patients."
He concluded: "I therefore advise the government to do whatever it deems necessary to end uncertainty for the service and to make sure that a new contract is in place which is as close as possible to the final position put forward to the BMA yesterday."
The health secretary is due to make a statement in the House of Commons on Thursday, and there is growing speculation that he will deploy the "nuclear option" of enforcing the new contract.
This would provoke a fierce backlash from doctors, many of whom have told BuzzFeed News that they would quit.
"It is a sad time to be a doctor," Rachel Clarke, a junior doctor from Oxford, told BuzzFeed News late Wednesday. "I really believe the government have no idea how much genuine distress and upset they've caused. There is deep despair among so many juniors."
Clarke said that "if imposition occurs, I think a sizeable number of us will leave".
Imposition would lead, she said, to "more rota gaps, more demoralised doctors voting with their feet, and more strikes for our poor patients".
Dalton's move came after the BMA rejected the employers' final offer on Wednesday evening.
Instead the BMA repeated a proposal that would see junior doctors receive a smaller basic pay increase than the 11% proposed by the government in November, but would allow for a greater retention of increased out-of-hours pay than the government is currently offering.
Under the current contract, 71% of payment is at basic rate while 29% is at an out-of-hours premium. The BMA's proposal would alter this to 75% and 15% respectively, with a further 9% of pay coming from a premium received if a doctor were to work more than 40 hours in a week.
The BMA believes this would allow the government to affordably redistribute the workforce across seven days while also meaning junior doctors would not see a drastic cut to their pay when continuing to work evenings and weekends.
"This would give you the cost neutrality you seek and junior doctors the appropriate recognition for evenings, nights and weekends," Dr Johann Malawana, chair of the BMA's junior doctors committee, wrote in a letter to Hunt.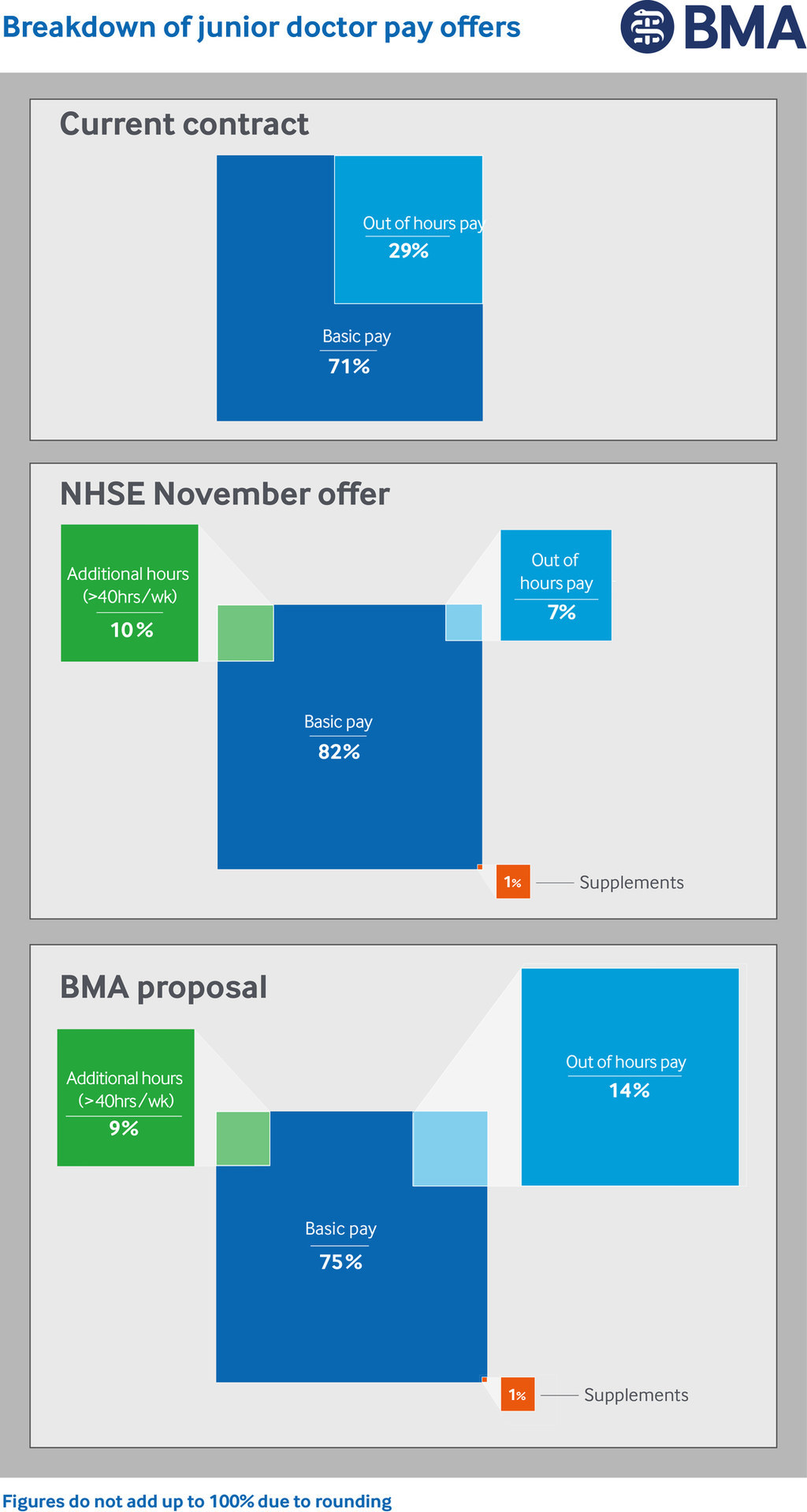 But within hours of the BMA proposal being released, the Department of Health dismissed it as "not a serious proposal".
A department spokesperson told BuzzFeed News they were unable comment on the "ins-and-outs" of the negotiations, but in a statement said: "As NHS Employers and the Health Secretary have made clear, the BMA has not made any offer that would support the NHS in tackling excess mortality rates at the weekend.
"The BMA agreed that this was a key issue for negotiation on entering ACAS talks in November, but has since refused to do so."
Pay for Saturday work was thought to be the final sticking point that had prevented negotiations from being resolved at the end of January.
Dalton wrote that NHS Employers would agree to "pay premium rates to all junior doctors who worked 1 in 4 weekends or more for all Saturdays they worked. This would mean, based upon our assessment, that the majority of trainees who work Saturdays would get paid a premium rate for working Saturdays."
The offer also outlined an improved rate of pay for on-call doctors who do not need to be in their place of work, which Dalton believed could "provide an increase of over £1000" to those doctors.
"I must stress that this significantly improved offer is the best and final position on the substantive issues which are outstanding," Dalton said, setting a deadline of 3pm Wednesday for the BMA to respond.
The 3pm deadline passed without a response from the BMA, but Malawana's later response following that deadline suggested a compromise could still be reached.
"We deeply regret the continuing dispute between junior doctors and the Government and are keen to bring it to a conclusion," Malawana said.
He concluded: "Given what is riding on this, I would be grateful for your early response."
Following the BMA's publication of Dalton's offer along with their proposed compromise, Ben White, a junior doctor in London, told us he found the developments "deeply demoralising".
"It's utterly insulting and quite frankly bullying to ask us to consider and accept this in 24 hours," he said in reference to Dalton's 3pm deadline.
He said he found the continued classification of Saturday as a normal working day and proposals for on-call doctors inadequate, as well as pointing out what he believed to be gaps around pay protection and doctors who work less than full time, such as those undergoing research placements.
"This is the final offer so threat of imposition of the contract is clear," he said.
"As the deadline for the BMA to respond was 3pm today, Malawana's proposal was basically 'no'."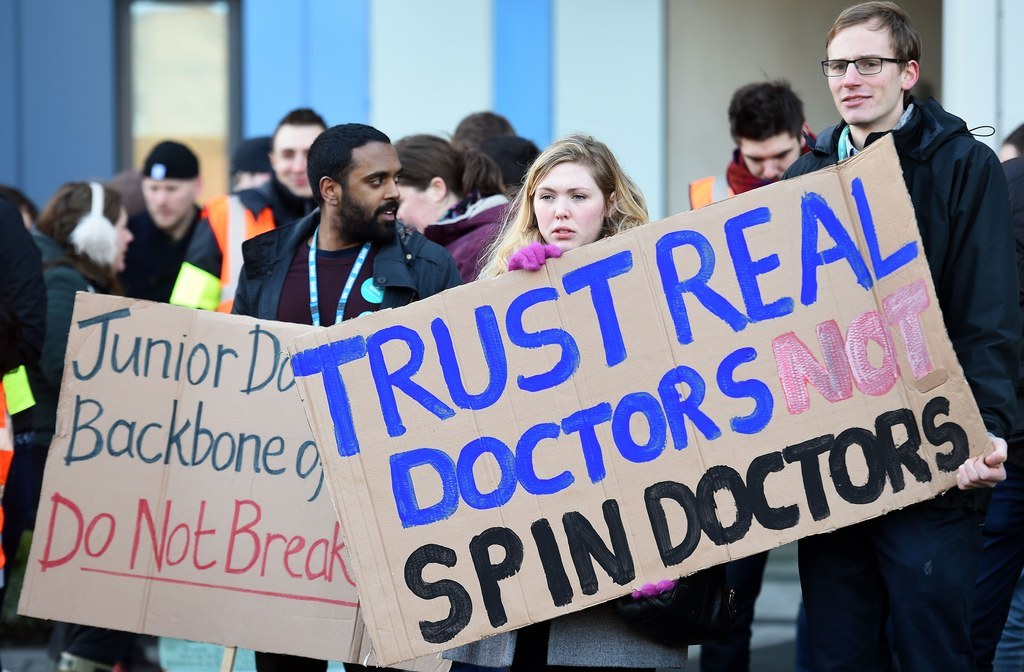 Dr Nadia Masood also found Dalton's final offer concerning. "There are so many gaps in it, so many things unaddressed," she told BuzzFeed News.
"Given the level of mistrust the government has garnered amongst doctors and the BMA with their poor handling of this dispute, how [Dalton] expects the BMA to analyse this sparsely detailed offer and accept it so quickly is unreasonable to put it kindly," Masood said.
She added that Dalton's offer had "no clarification of how they will provide extra doctors at the weekend without removing doctors from weekday services".
She felt the BMA's proposal "satisfies both the government's objectives of maintaining cost neutrality whilst retaining the views of BMA members with regards to appropriate recognition of evenings, nights and weekends".
She also said that if the BMA had offered today's proposal throughout negotiations, as Malawana's letter claimed, then "it is important to question why Hunt is so insistent on reclassifying evenings and Saturdays as social hours. Especially when by accepting this alternative proposal, strike action today could have been averted."