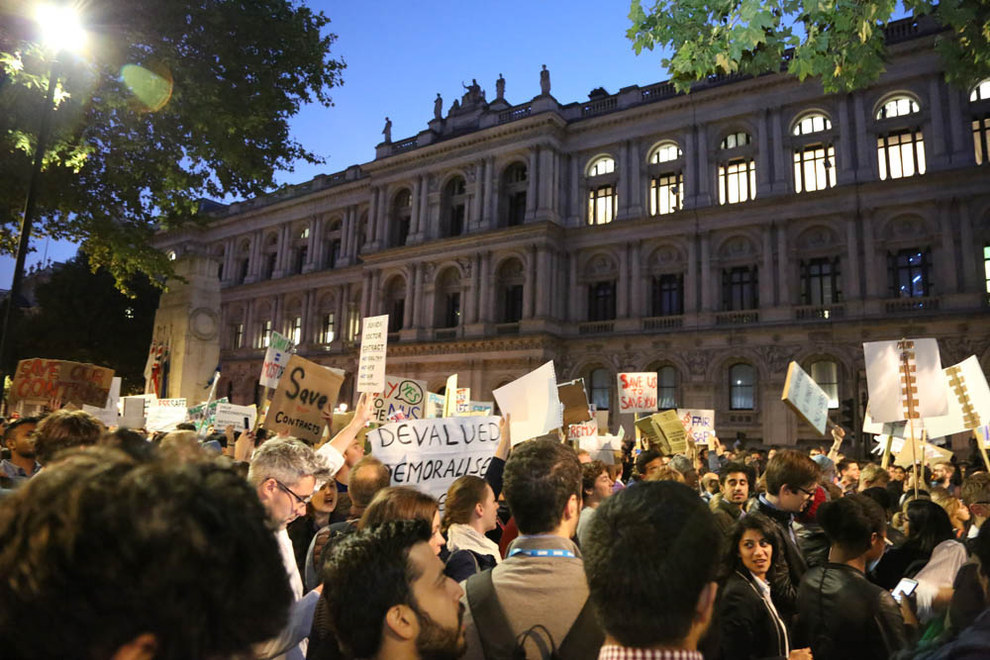 The new contract proposed by Hunt in July sees "sociable working hours" for which junior doctors are paid a standard rate change from 7am-7pm Monday-Friday to 7am-10pm Monday-Saturday. It would also remove incremental pay rises, which would instead be based on moving through the stages of training and taking on more responsibility. Doctors have said that the contract also removes safeguards that mean hospitals can be penalised for overworking junior doctors.
Hunt's letter to the BMA stated that the new contract is not a cost-cutting exercise, that it would improve patient safety by supporting a seven-day NHS, and that it would reduce, not increase, junior doctors' hours.
But, Dr Sundeep Grewal, a registrar in geriatric medicine, told BuzzFeed News the letter is "not worth the paper its written on – a tree died for nothing." He said that "it doesn't address concerns at all. It offers the assurance we won't work more than 48 hours a week, but we've got that assurance now, and we still work more hours than we should.
"In fact the safeguards that now penalise hospitals for breaching that limit of working hours will be removed."
He added that the letter was "pure spin" and felt that "it's no coincidence that Hunt happened to send it one week before we've planned to protest."
Over 14,000 people have said that they plan to attend the protest in Westminster on 17 October following the success of a similar march to Downing Street earlier in the month. "Organisers are pressing ahead to make a bigger, better, louder effort to make all our concerns about the junior doctor contract heard," the protest's Facebook event page reads.
Grewal said that doctors are "even more keen" to go ahead with the protest, with many feeling that the "cast-iron assurances" offered by Hunt in his letter to the BMA were inadequate. "Clearly protesting is working, and they're listening to us," he said. "We're already planning the next protest after next Saturday's, and it will be bigger again.
"We will not go away until meaningful negotiations have happened and this is resolved. We're not going to stop."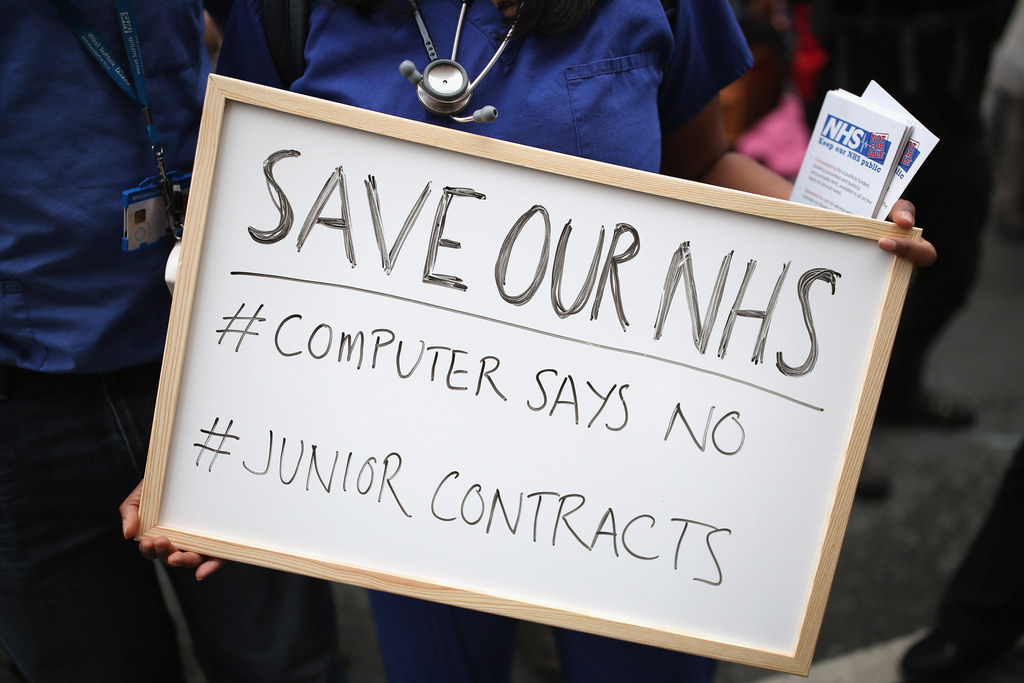 One junior doctor, who preferred not to be named, agreed that the "carefully worded letter" was "rather contrived". While she recognised that the willingness to discuss Saturday hours was a step in the right direction, she also pointed out that "surely it's not a negotiation if the government is not happy to negotiate about the vast majority of clauses in the contract".
Dr Kirstin McGregor, a foundation year two junior doctor, also felt that it was "a deliberate public move as part of a well oiled public relations campaign to appear that he [Hunt] is listening and being reasonable, which is what he wants the general public to see."
She said that "doctors can see straight through the letter," and that it showed "a clear lack of understanding of how doctors gain skills and responsibility every year, which is what our current pay system recognises."
McGregor refuted Hunt's claims that a junior doctor pay calculator developed by the BMA was inaccurate, saying that it was "developed from the figures the Department of Health and NHS Employers released." She felt that he was "trying to undermine doctors' very real concerns that patients' safety and lives are at risk with the new contract, something we take an oath as we start our careers to protect."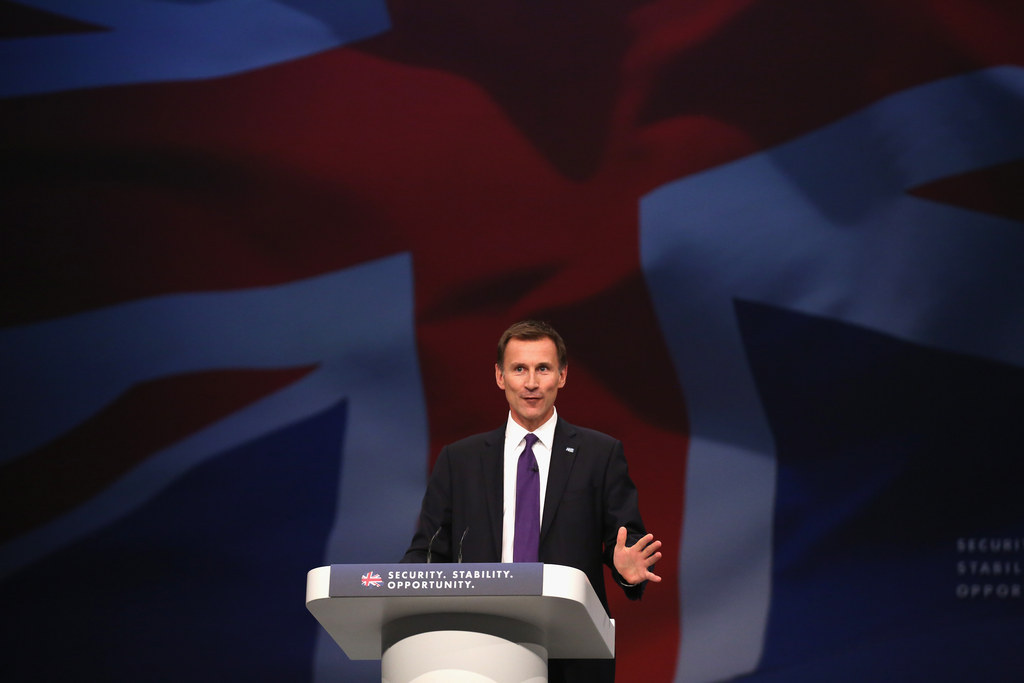 Another junior doctor, who also preferred not to be named, said that Hunt's constant "assurance" that the contracts were cost neutral raised two questions for him: "How and why?"
"How is it possible that it will be cost neutral when he further outlines how changing specialty and having time out will result in a loss compared to the current contract?
"How will it be possible to staff the hours that he is suggesting are sociable with the appropriate number of doctors, without increasing the number of hours worked?
"Why, if not for cost saving, are we trying to change the pay or the hours anyway?"
Labour's shadow health secretary, Heidi Alexander, said in a statement that while the fact Hunt had indicated that he may be willing to compromise on the original proposals was welcome news, many key issues remained unresolved.
"Jeremy Hunt must now convince the BMA he is prepared to negotiate in good faith, and put forward a contract that won't put patient safety at risk," she said.
Dr Johann Malawana, BMA junior doctor committee chair, said that it is "encouraging that the health secretary has finally recognised the vital role that junior doctors play as tomorrow's leaders across the NHS.
"However, questions still remain and we are urgently seeking clarification on the points raised in the letter."