Junior doctors are feeling increasingly frustrated by Jeremy Hunt's continued claims that people are more likely to die if they're admitted to hospital at the weekend.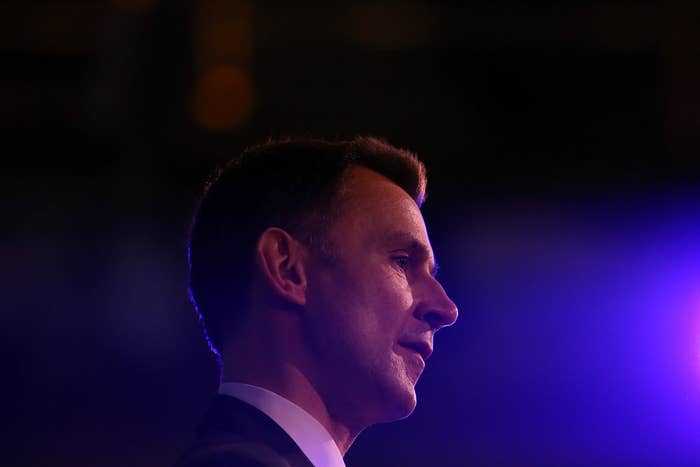 "Weekend deaths are being attributed to junior doctors, which is just totally wrong," junior doctor Lauren Gavaghan told BuzzFeed News. "You can't attribute it to anything in particular.
"There's an outcry in the medical community about this, not just amongst junior doctors, but amongst our seniors as well.
"I can't explain how awful it is when you know that the facts are being spun and it's endangering people's lives."
The row over junior doctors contracts flared up in July when the health secretary said changes to doctors' pay and working hours would help create a seven-day NHS, preventing an increase in hospital deaths at the weekend. Hunt backed up these claims with a study that found 11,000 more patients died annually if admitted to hospital between Friday and Monday than on any other day.
On Tuesday, in the midst of the first junior doctors strike since 1975 over the proposed contract changes, Hunt fanned the flames further, telling the BBC: "At the moment, for example, if you have a stroke at the weekend you are 20% more likely to die. That cannot be right, and that is something every doctor wants to sort out as well."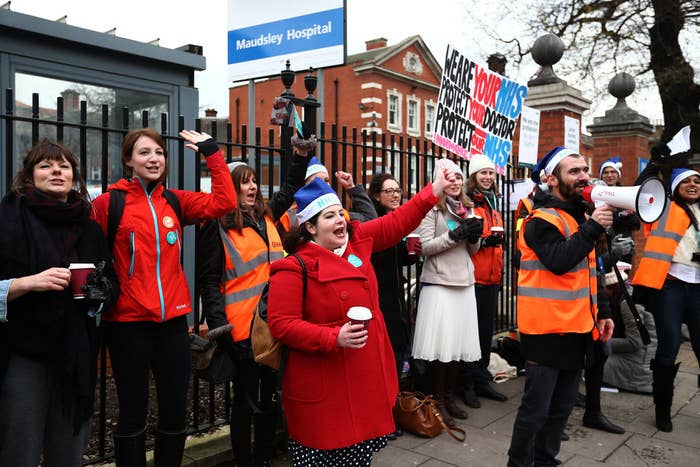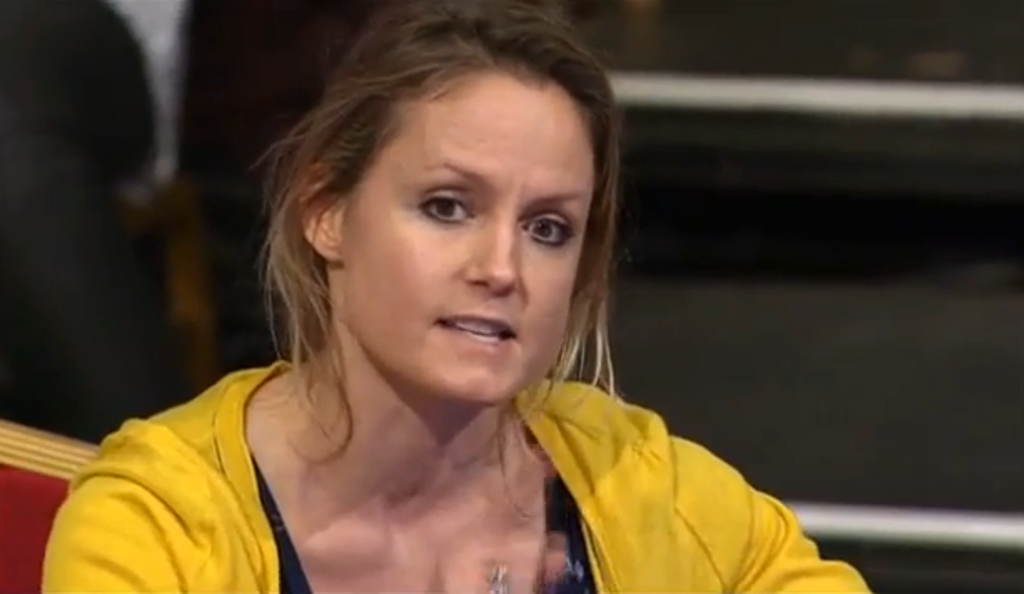 Appearing on BBC1's Question Time on Thursday, Gavaghan sought to set straight a man who said he avoided going to hospital after his epilepsy had caused him to have a seizure because of the government's claims.
"It is so sad that you have taken this on from this government," Gavaghan told her fellow audience member. "It is not true. Let me tell you, [Hunt] got the data a month before that paper came out – let's ask why."
After the show aired, she told BuzzFeed News: "The man didn't go to hospital because he'd taken what the government had said as fact, that there was no care and nobody would be [working at the hospital].
"I felt very strongly about challenging that data because it just continually comes up."
Having taken Gavaghan's comments on board, the man later said he would not rule out a weekend hospital visit in future.
"It's so worrying that people can listen to that and not go to hospital," Gavaghan told us. "People's lives are at risk."
A spokesperson for the Department of Health agreed that "anyone with urgent health concerns should seek advice as soon as possible".
"However", they told BuzzFeed News, "there is clear clinical evidence that standards of care are not uniform across the week – the Freemantle study in the BMJ and clinical evidence from NHS England show that stroke patients have a 20 per cent greater risk of dying if admitted at the weekend.
"This Government makes no apology for tackling the problem."
Hunt's latest comments, specifically relating to those who have had a stroke being at a higher risk if admitted to hospital at the weekend, are of particular concern given the tight timeframe in which patients need to be treated in order to make a successful recovery.
"If people have a stroke and don't attend hospital, they could die," Gavaghan said.
"[The government is quoting] old studies and old data on managing a stroke and things have changed a lot since that information was published between 2004–2012."
She said that this was not a battle of doctors against the public: "We're all patients. We are people who use the NHS, our families use the NHS. This is something that matter to all of us."
"We just want to make sure our patients are safe and [the government] is just not allowing us to do that."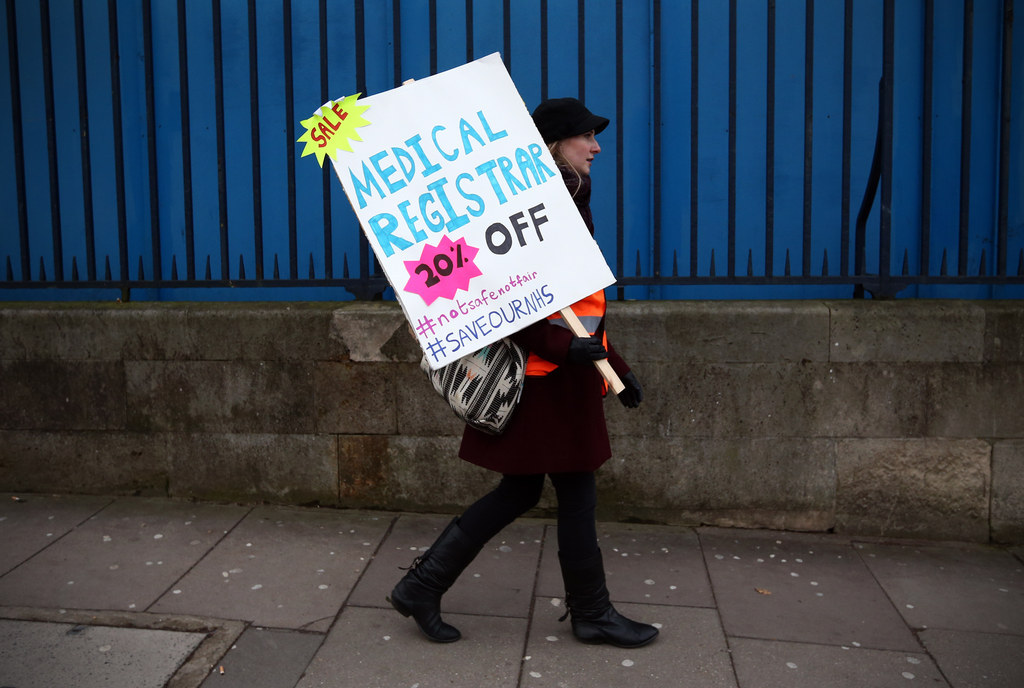 Following Hunt's comments about a perceived higher risk to stroke patients, Dr Ben White shared an open letter to David Cameron on Twitter highlighting the "UK's stroke revolution" and saying rapid response to symptoms means more lives can be saved.
"After signs of a stroke, such as slurred speech or one-sided weakness in arms or legs, you may only have three hours to act," White wrote.
"I do not want to see even one person fail to attend hospital and suffer life-changing consequences."
Speaking to BuzzFeed News, White said that he was fully supportive of a "clear, costed plan for "seven-day working", but also that "we also need a broad statement to the public reassuring about weekend emergency care in the NHS".
He said: "It's not important to admit to the public [Hunt] lied, but it is critical that sick people do not avoid emergency care at the weekend."
As talks between the government, the BMA, and independent negotiation body ACAS resumed on Friday, Hunt struck a fresh blow to medics by insisting he could still enforce the new contract regardless of whether or not an agreement was reached.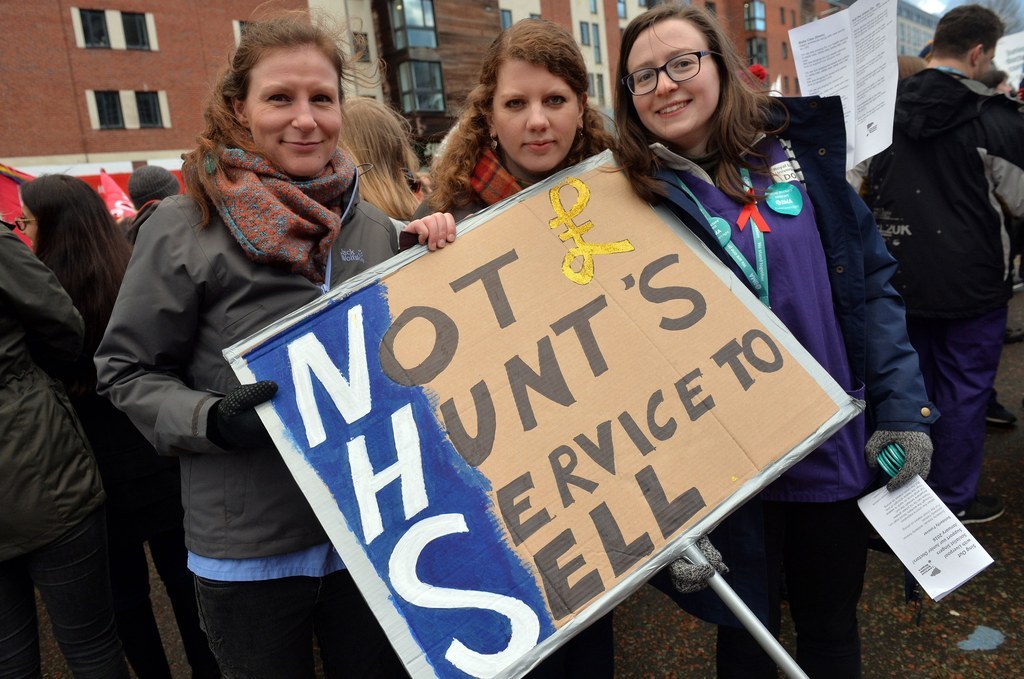 "I'd rather it didn't come to that. I'd rather we agreed," Hunt told the BBC.
"We have said that if we can't solve this problem, we have to deliver our manifesto and as a last resort we would move to the nuclear option."
Addressing a community of junior doctors on social media on Friday, Malawana said, "It's unsurprising that the government has come out fighting.
"When you are losing an argument and you put pride before logic.
"However we are also in no way scared of standing up for ourselves and our members."
Malawana added that the BMA and junior doctors are keen to help the government deliver its manifesto promise of a seven-day NHS.
However, he said, "we refuse to be used to destroy the morale of the staff and by extension the NHS, by shortsighted political point scoring".