More than 60% of junior doctors polled by an independent survey have vowed to reject a new contract deal agreed between the government and the British Medical Association (BMA).
The poll, set up by a junior doctor and shared via a private Facebook group and subscription-based forum, Doctors.net, revealed a stark split among the profession, which has otherwise remained strongly united throughout an almost year-long dispute over changes to the structures of pay and working hours.
Of the 1,765 participants, who included 1,427 junior doctors, 38 GPs, 91 consultants, and 209 medical students, 78% said they believed junior doctors should refuse to accept the new contract. Among junior doctors themselves, 66% said they intended to vote to reject it. Just 18% planned to accept the contract, with the rest undecided.
The 45,000 junior doctors who are BMA members have until Friday 1 July to officially cast their ballot on whether to accept revised terms and conditions of their new contract, which emerged from an unprecedented round of negotiations in May.
After several strikes, including a 48-hour withdrawal of emergency care by junior doctors, the government eventually made greater concessions on limits to working hours and pay for night shifts.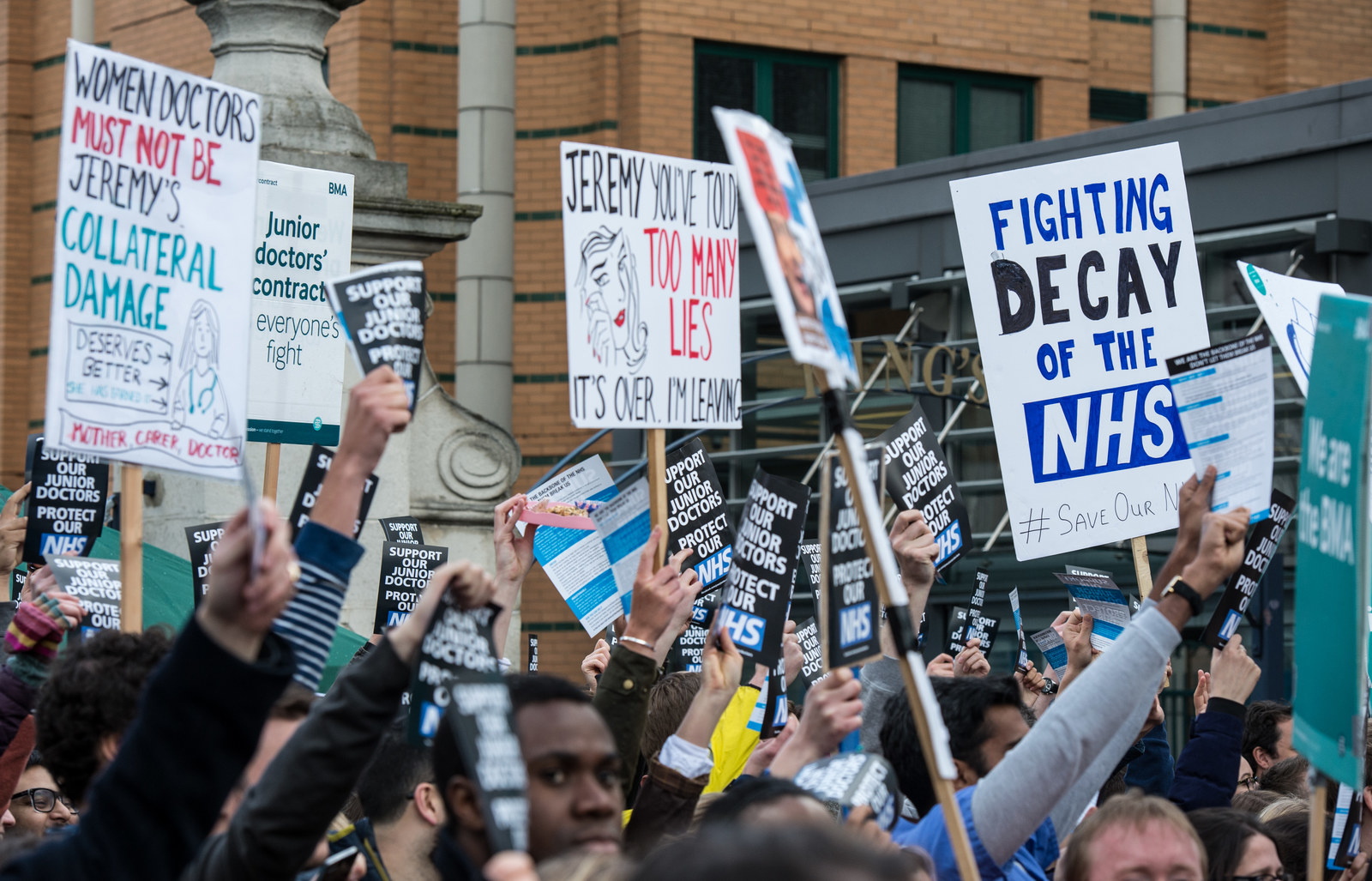 Dr Johann Malawana, chair of the BMA's junior doctors committee, has said the deal will deliver a "fair and safe contract", and that voting to accept it "represents the best and final way of resolving the dispute".
Health secretary Jeremy Hunt said he believes the new offer is a "win-win" that allows him to deliver his plans for a "seven-day NHS" while also appeasing doctors.

With little over a day left until the ballot closes, a spokesperson for the Department of Health told BuzzFeed News: "The new contract, as agreed and endorsed by the leadership of the BMA, represents a fairer, safer deal alongside a significant increase to average basic pay.
"We encourage junior doctors to vote for it in the referendum that closes this week."
However, the junior doctors planning to reject the contract believe the new terms still don't go far enough to address issues of equality, particularly for women, or to tackle shortages in staffing.
"It does nothing to address rota gaps and many rota coordinators have stated it will make them worse, and ultimately patients will be the ones that suffer as one doctor covers two doctors' jobs," Matteo De Martino, an obstetrics and gynaecology trainee in London, who plans to vote against the contract, told us.
The survey's author, who preferred not to be named, echoed De Martino's dissatisfaction. "Doctors are not happy with the contract," they told us. "Although the BMA worked very hard during negotiations it was simply not good enough to satisfy the majority of doctors."
Results showed that 76% of those polled felt the new contract does not adequately address concerns around evening and weekend work, and 70% were not confident in the new guardian role, which is intended to prevent doctors being overworked. The survey also showed 64% felt the contract did not adequately address patient safety concerns and 61% felt it was not a good deal overall.

But last Thursday's vote for Britain to leave the European Union has only shrouded the debate around whether to accept the contract in even more uncertainty.
"The dispute has now become even more complicated," the survey's author told us. "Doctors are unsure if Hunt will still push his seven-day NHS concept through and whether he will impose the old contract if we vote to reject this one."
Dr Tom Oates was planning to vote to accept the new deal, believing it was "probably the best that could emerge from a compromise", but after the Brexit result he told us he was "not sure anyone can even be clear that any new contract will happen now".
On Tuesday, Hunt said he would consider running to become Tory leader, and therefore prime minister, following David Cameron's resignation announcement last Friday, and regardless of who takes the top job, an inevitable cabinet reshuffle could see a new health secretary taking on the junior doctors dispute.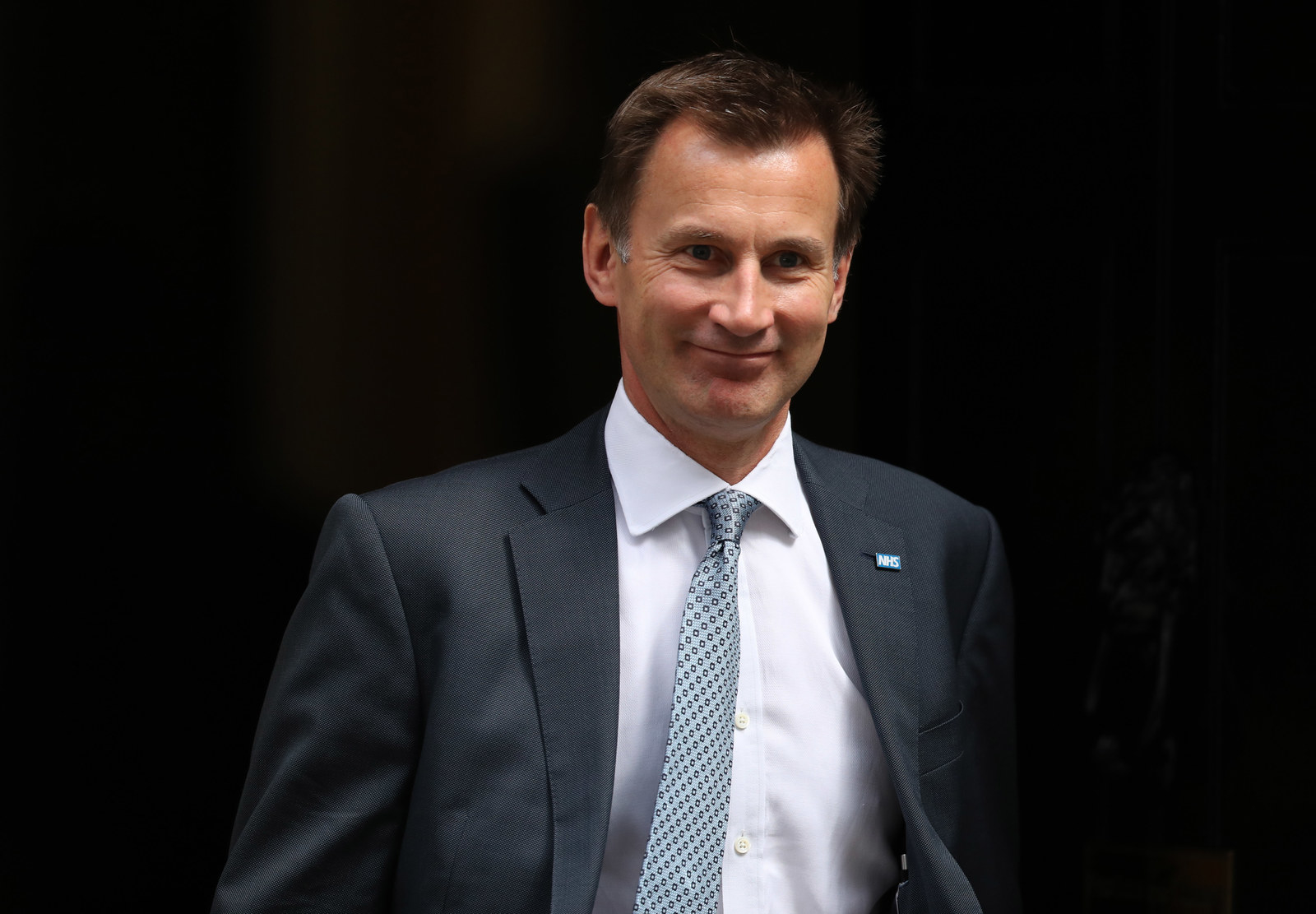 In the end Hunt did not launch a leadership bid, instead putting his support behind Theresa May. "She is the right choice to lead Britain in a challenging period and will make a truly outstanding prime minister," he said.
Discussions in a popular junior doctors Facebook group show some see the political upheaval as an even bigger reason to reject Hunt's contract and instead go back to the drawing board with whoever might end up filling his shoes.
De Martino told us he was still planning to vote against it. "Regardless of the government's post-Brexit position, be it weakened by the in-fighting or strengthened by a need to 'bounce back' stronger, I feel I cannot be complicit in accepting a contract built on sand that discriminates against less than full-time workers," he said.

But Rachel Clarke, a junior doctor doctor whose campaigning against the contract even saw her camping outside the Department of Health in freezing weather for days on end, told us she felt "the social and political context in which any post-'no' vote would take place has changed", and urged doctors to accept the deal on currently on the table.
Clarke feared that the economic impact of Britain leaving the EU meant "a new right-wing Tory government" would have justification to slash NHS budgets even further rather than make greater concessions to the junior doctors contract that's currently on offer.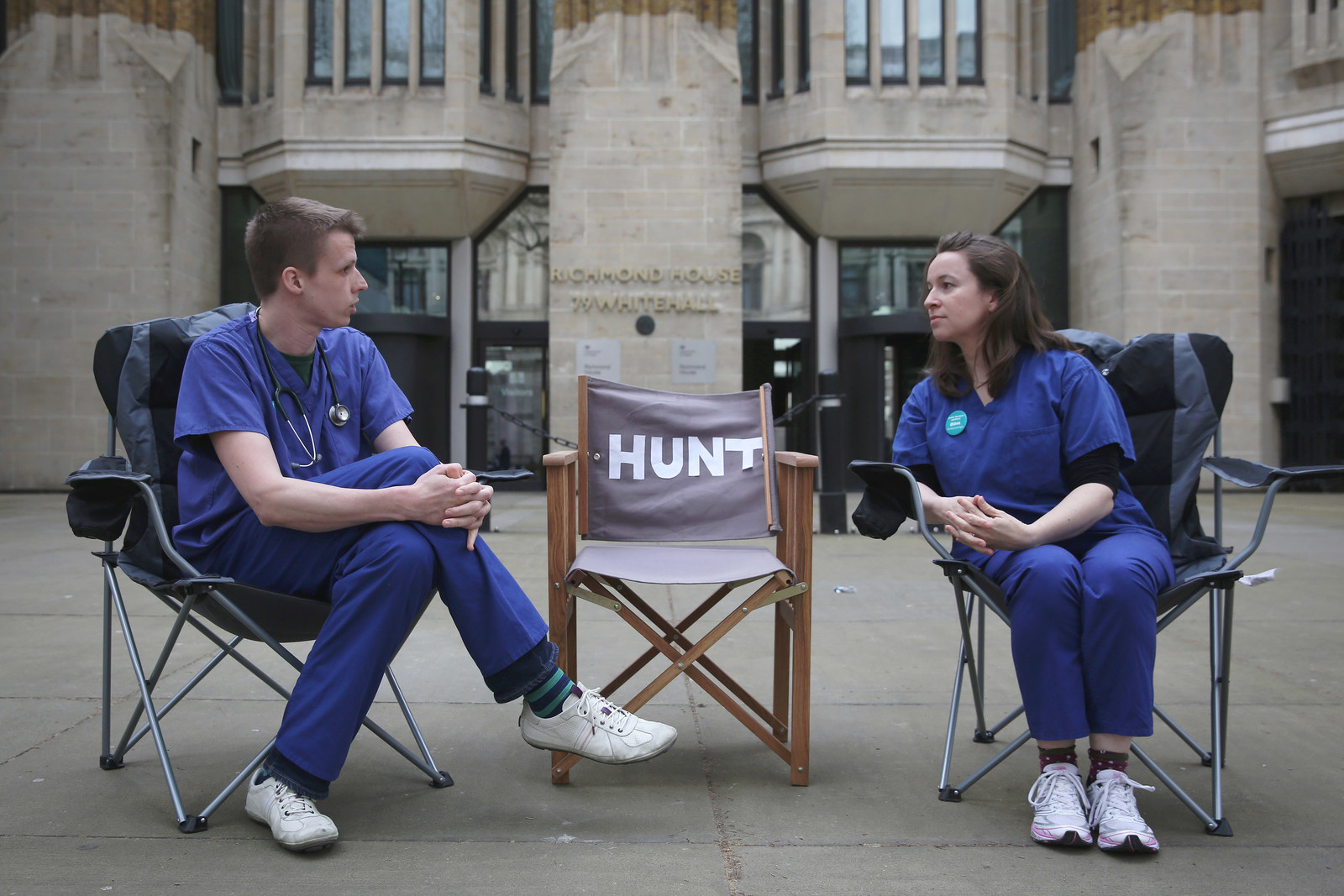 "The last thing people want is more upheaval from striking doctors, so we would face an incredibly difficult task in achieving a better contract than this one," she said, adding that efforts would be better spent holding the government to account over understaffing in the NHS.

"We've already had 8% wiped off the pound and 7% wiped off the FTSE. No one gives a damn about junior doctors any more – not when the future of the country is at stake," Clarke continued.
"Realistically, in the new post-Brexit world, I think this is as good as it gets."