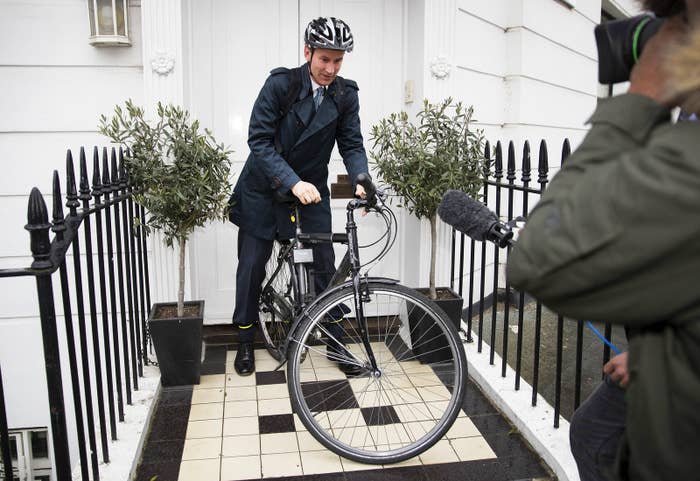 Health secretary Jeremy Hunt remained notably silent for three days after 48 NHS trusts were hit by ransomware during a global cyberattack on Friday, despite claims he had ignored warnings about the vulnerability of health service systems.
The national data guardian, Fiona Caldicott, issued a report last year in which she noted that there was a "lack of understanding of security issues" in the health service. "The external cyber threat is becoming a bigger consideration," Caldicott wrote.
NHS Digital confirmed that NHS England trusts had been provided with software that could have prevented the attack, but failed to implement it.
Hunt finally appeared on Sky News on Monday afternoon following a briefing with GCHQ and the National Security Centre, and appeared to play down the impact of the attacks.
"We have not seen a second wave of attacks and the level of criminal activity is at the lower end of the range we had anticipated," he told Sky News.
Hunt added that organisations like the NHS as well as private individuals should be conscious of the risks of cyberattacks. "They are relatively common and there are things that you can do to protect ourselves against them," he said.
On Saturday, Labour shadow health secretary Jonathan Ashworth wrote to Hunt urging him to publicly outline how he will improve cybersecurity in the NHS. "The public has a right to know exactly what the government will do to ensure that such an attack is never repeated again," the letter read.
Referencing other ransomware attacks, including one in January at Barts Health Trust, Ashworth added: "I am therefore extremely concerned that extensive warning signs appear to have been ignored by yourself and your department."
But it took more than three days for Hunt to address the attacks.
When he was doorstepped by journalists outside his house on Monday morning, the health secretary refused to answer questions about Friday's cyberattack before riding off on his bike.
Hunt has otherwise been absent from the public eye since his TV appearances on Peston on Sunday and The Andrew Marr Show on 7 May, where he played down reports that nurses had been using food banks.
The government's response to the cyberattack has been led by home secretary Amber Rudd. On Sunday Rudd was asked by Sky News whether she was hiding Hunt in a cupboard.
Appearing baffled, Rudd said that several representatives of the NHS had responded to Friday's attack and that hospital A&Es were working as normal.
Hunt has not tweeted since 8 May, when he thanked staff at the Little Barn café in his constituency for the "delicious coffee". BuzzFeed News has contacted the press office for the Department of Health to obtain a statement from Hunt but received no response.
Speaking at the Royal College of Nursing's annual congress in Liverpool on Monday, Labour leader Jeremy Corbyn noted Hunt's absence. "I'm sure he'll turn up soon," Corbyn said.
He added that Tory cuts have exposed patient services to a cyberattack.
But Chris Hopson, CEO of NHS Providers, chastised attempts by many to politicise Friday's attack. "Some news coverage of NHS malware attack also feels like issue has got caught up in General Election with unhelpful blame game to fore," Hopson wrote in a lengthy Twitter thread.
He added: "80% of NHS trusts not affected, 20% affected. So we'll need to work out why some were affected and the majority weren't."
Following a meeting of the government's emergency committee, Cobra, the home secretary confirmed that the majority of NHS trusts affected by Friday's global cyberattack have now regained control of their computer systems.
CORRECTION
Dame Fiona Caldicott's position as the national data guardian is independent. An earlier version of this article misstated that her role was part of the Care Quality Commission.