Health secretary Jeremy Hunt has agreed to take part in talks with the independent review body ACAS in a bid to prevent strike action by doctors next month.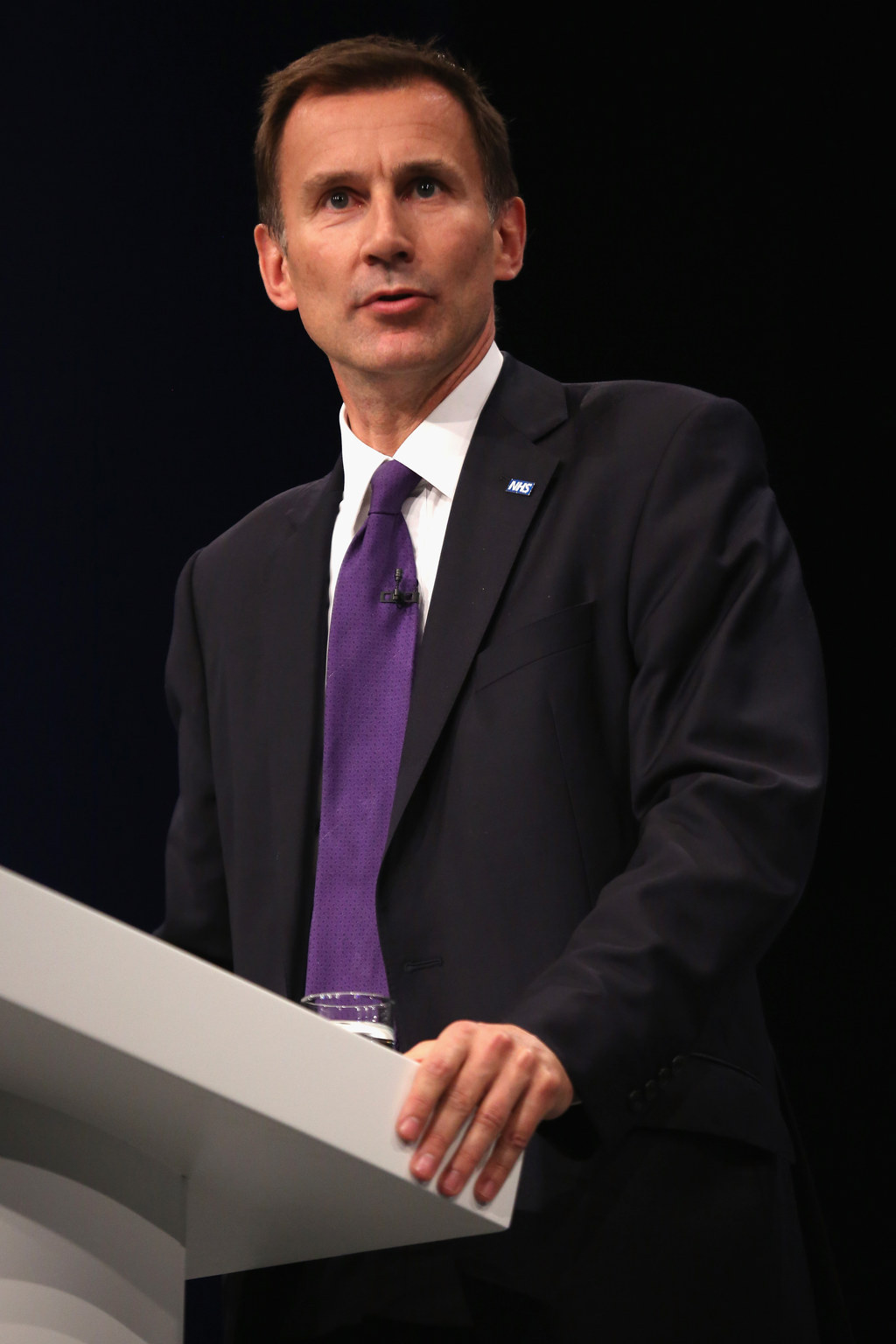 In a letter to the British Medical Association's council chair, Mark Porter, Hunt said that he is now willing for the talks with ACAS to take place, despite having previously said he was only willing to negotiate with the BMA directly.
"I am disappointed by the BMA's continued refusal to take up that offer," Hunt wrote, "particularly considering that we have already gone through one independent process with DDRB [Doctors' and Dentists' Review Body], and you have not yet even been willing to discuss their recommendations with us."
He reiterated his preference for direct negotiations with the BMA, before conceding that "it is clear that any talks are better than strikes, so in the first instance I am very happy for my officials and NHS Employers to commence those talks using ACAS conciliation services".
Last week it was revealed junior doctors had voted overwhelmingly in favour of industrial action over Hunt's proposed changes to their contract.
There is set to be a day of emergency care only next Tuesday, before two days of full walkouts on 8 and 16 December.
Negotiations between the government and the BMA over the contract, which would see "sociable working hours", for which junior doctors are paid a standard rate, change from 7am–7pm Monday–Friday to 7am–10pm Monday–Friday and 7am–7pm on Saturdays, were halted in July.
The proposed contract would also remove incremental pay rises, with increases instead based on moving through the stages of training and taking on more responsibility. Doctors have said the new contract also removes safeguards that mean hospitals can be penalised for overworking juniors.
While Hunt has offered junior doctors a basic pay increase of 11% to compensate for the alteration of "sociable working hours", doctors have said that in reality they would expect to see their pay cut by around 30–40% under the deal.
In the four-paragraph letter, sent as the government announced an extra £3.8 billion of NHS funding as part of the government's spending review, Hunt said "extra tax payers' money must come with reform", before reminding Porter for the third time that "my strong preference is to get round the table and agree with the BMA how we do so in a way that you consider fair, and we are willing to listen and to negotiate on any concerns".
He concluded: "I would also urge you to think again about whether extreme strike action in the NHS' busiest period – which will at best disrupt patient care, and at worst cause serious harm to patients – is appropriate or necessary.
"I believe it's time to work together to improve weekend care – as promised to the British people in our election manifesto – and avoid harming vulnerable patients by postponing your planned action and resolving our differences through talks not strikes."
While many questioned the timing of the announcement amidst a flurry of reaction to chancellor George Osborne's Autumn Statement, the move to take talks to ACAS appeared to have been well-received.
Responding to Hunt's letter, Porter said that talks between the BMA, ACAS and the government would begin as soon as possible, but that Hunt must remove his threat of imposing the contract on doctors if industrial action is to be halted.
"It is encouraging that Mr Hunt has made a significant shift in accepting the BMA offer of conciliatory talks through ACAS, finally recognising the fact that trust has broken down between junior doctors and the Government," Porter said in a statement.
"However, junior doctors and the public, who by now will be used to Mr Hunt's political game playing, will not be surprised that he has waited until now to do the right thing."
A spokesperson for ACAS confirmed that the talks were due to begin on Thursday 26 November at 10am.