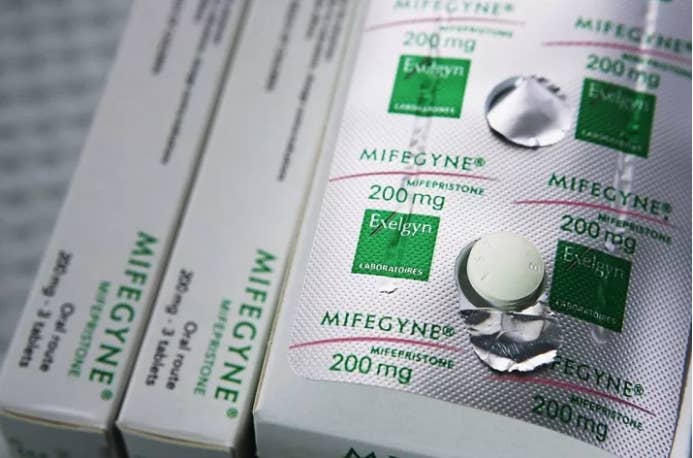 The number of recorded women who have travelled to abortion clinics in England and Wales from Ireland, where the procedure is illegal, decreased last year.
However, there is concern among campaigners that the decline is due to the number of women who self-administer abortion pills at home to illegally end a pregnancy, as well as women from Ireland travelling to England for an abortion and not giving their home address when they are admitted to a clinic.
According to figures released by the Department of Health today, 190,406 abortions were carried out in England and Wales in 2016, compared to 191,014 in 2015. The number of women from outside of England and Wales who received abortions had fallen from 5,190 to 4,810, with 68% of those being to women from the Republic of Ireland and 15% from Northern Ireland.
"These numbers only tell part of the story," Mara Clarke, who runs the Abortion Support Network, a UK-based charity that assists women from Ireland and Northern Ireland in accessing abortion, told BuzzFeed News.

She said the number of people contacting the charity for help, which can include funding to travel to England for an abortion, or referral to organisations such as Women on Web and Women Help Women from which abortion pills can be obtained online, had increased by 24%.
The numbers "do not give the women who stay with a friend or family member in England and use that address, or the ones who give a fake address," she said.

"They do not include the increasing number of non-Irish women living in Ireland who go 'home' to other parts of Europe for abortion rather than to England.

"But most tellingly they do not include the thousands of women who are getting safe but illegal early medical abortion pills online from Women on Web."
Ann Furedi, the chief executive of the British Pregnancy Advisory Service, which provides abortions in the UK, also said the decline in official figures was due to a rise in the illegal use of abortion pills, and called for their use to be decriminalised.
"In recent years we have seen an increase in the numbers of women safely ending early pregnancies with medication," she said. "Our current abortion laws, 50 years old this year, were drawn up at a time when no one could have imagined tablets would be a safe and effective alternative to surgical intervention for women, and today those laws prevent us from providing early medical abortion in the most effective, woman-centred way."

A study published in the British Medical Journal earlier this year that looked at data from 1,000 women who had bought abortion pills via Women on Web over the course of two years concluded that self-sourced medical abortion through online telemedicine is highly effective, with low rates of complications, and called for a wider decriminalisation of use of the pills in order to improve women's access to abortion.

"Repeal of legal restrictions would support the safest and most equitable abortion care for women in Irish jurisdictions," researchers wrote. "Until then, for the first time in history, women of all social classes in a legally restricted yet high resource setting have equitable access to a reasonable alternative: medical abortion guided by physicians through telemedicine."

Rita Harrold is a campaigner with Rosa, an Irish organisation that has run several campaigns to help improve women's access to the abortion pill, including driving an "abortion pill bus" around Ireland earlier this year. She told BuzzFeed News that she believed increased awareness of organisations such as Women on Web, as well as the relative safety of abortion pills, could have contributed to a decline in official figures.
"We absolutely think that as more people become aware of Women on Web, through our campaigns but also through the media mentioning them more, that some of those who would have travelled in the past are now using pills at home," she said. "We have more and more people contacting us for assistance in accessing pills."

It is however still illegal to use pills bought online to end a pregnancy and women face up to life in prison if they are found to have done so. A mother in Northern Ireland is currently facing prosecution after she accessed abortion pills for her then 15-year-old daughter and was reported to police by her GP.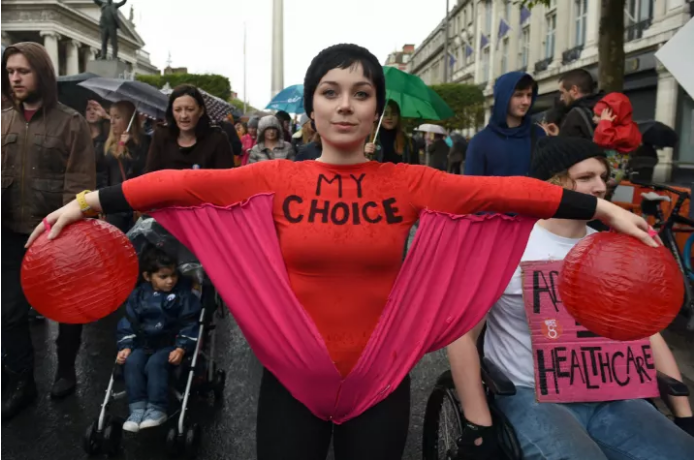 In March this year, on International Women's Day, police in Northern Ireland raided several addresses of people who were thought to have purchased medical abortion drugs from Women on Web. While there has been a steady decrease in the number of abortion pills seized by customs in the Republic of Ireland, from 1,107 in 2014 to 505 in 2016, this could be because women in the Republic are now having them delivered to addresses in Northern Ireland and obtaining them by hand, according to the Irish Times.

In England, Wales, and Scotland, there was a 75-fold increase in the number of abortion pills purchased online that were seized by authorities. The Medicines and Healthcare Products Regulatory Agency found that 645 abortion pills were seized by UK authorities in 2015 and 2016 compared to just five in 2013.

While abortion is more easily accessible in England and Wales, it is still considered a criminal act if performed outside a clinical setting and without the authorisation of two doctors, and those found to have bought abortion pills online can face life imprisonment.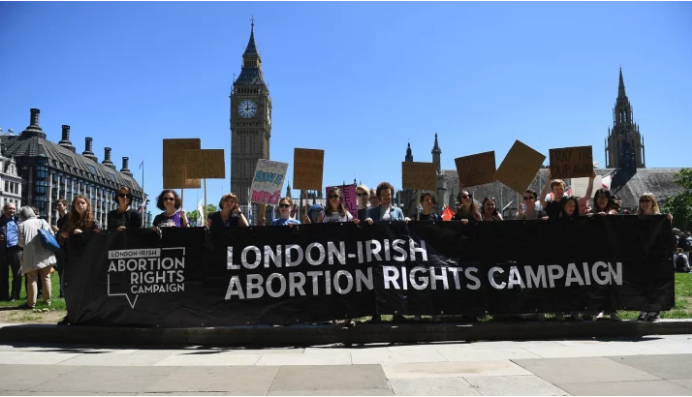 Prior to this year's snap general election, Labour MP Diana Johnson had put forward a 10-minute rule bill on the decriminalisation of abortion in England and Wales, which was widely supported by parliament. While she hopes to reignite the bill when a new parliament begins, there is now concern that the anti-abortion Democratic Unionist Party, with whom Conservative prime minister Theresa May is currently trying to form a government after her party lost its Commons majority, could halt those plans.

Johnson said today's figures were not a true reflection of abortion numbers across the UK and Ireland.

"Whilst these figures show that the long-term decline in abortions is continuing, the number of abortion pills being seized by authorities has in fact risen considerably – something which isn't reflected in this data," Johnson told BuzzFeed News.

"It is clear that many women, some in desperate situations, are resorting to other means to terminate a pregnancy. This fact alone highlights the need for a reasoned, grown-up debate about decriminalisation."
There is also concern that the increased influence of the DUP could make it difficult for the UK government to extend abortion rights to Northern Ireland, where the procedure is still prohibited in almost all circumstances, and that an increased awareness of the distribution of abortion pills by authorities could lead to more crackdowns, further restricting women's access to safe abortion.
"The DUP are the drivers behind Northern Ireland's excessively punitive abortion laws and the culture that has allowed prosecutions of women who have ordered safe but illegal early medical abortion pills online," the ASN's Clarke said. "Because of the very real fear that they could be charged and convicted of a criminal offence, many women in both Ireland and Northern Ireland no longer feel safe ordering these medications online, even from reputable organisations."
In the Republic of Ireland, a referendum on the legalisation of abortion could take place next year after a government committee resoundingly concluded that the country should relax its highly restrictive abortion laws. A survey by Amnesty last year suggested 70% support a change in the law.