Ireland's Abortion Referendum Wasn't Just Decided In The City. Rural Voters Backed Repeal Too.
Those who knocked on doors say conversation was key to winning abortion rights in Ireland's rural heartlands.
A vote to legalise abortion in Ireland wasn't just won in the liberal urban centres, as had been expected.
In one area of central Dublin, the Yes vote was as high as 91% – but almost every county in Ireland delivered a Yes vote to liberalise Ireland's highly restrictive law, including early tallies of 74% in Wicklow, 67% in Louth, 60% in Galway East, and 57% in Roscommon and Galway, considered Ireland's most conservative constituency.
Much credit was given to grassroots campaigners who have been knocking on doors around the country for months.

"We would have been happy with an overall national Yes, but to be facing what looks like a Yes in Longford is something else," Sarah Strange, who canvassed with Together for Yes, the official abortion rights campaign, told BuzzFeed News.

Longford, a rural area of central Ireland, voted for Yes with 54% of the vote. In neighbouring Westmeath, the Yes vote totalled 58%.
Strange believed there was a lot of unexpected support for reform of abortion law among Irish citizens that people simply didn't talk about.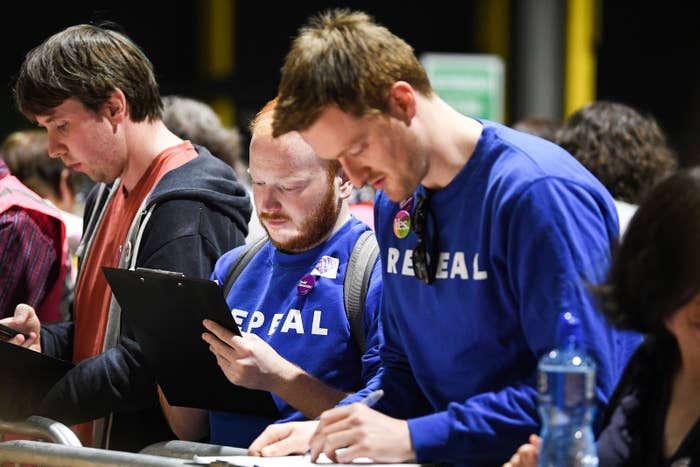 "The silent Yes has been something we'd been meeting every day," she continued.

"Those quiet conversations on the doorstep really confirmed to us that the average rural voter wanted change. We were able to manage their questions and ease any concerns, and that's made all the difference.

"At the end of the day we're a group of local women and men meeting our neighbours to talk through why Ireland needed to repeal," she added.

"To know we've made a difference of this magnitude for future generations is indescribable."

In Roscommon, Julie O'Donoghue said she and her fellow Together for Yes canvassers were "over the moon" with the county's definitive Yes result.

"We knew from the doors that there were a lot more Yes voters in Roscommon than people anticipated, but we certainly didn't anticipate the result," she told us on Saturday.

"It just goes to show that in the whole of Ireland there's an appetite for change," she continued. "There's been a seismic shift in 35 years, and there isn't the same rural urban divide that people were predicting.

"It's a really proud day for Ireland and for us here in Roscommon."

Laura Harmon, Together for Yes's mobilisation team lead, who has coordinated thousands of canvassers across Ireland since the referendum was called, told BuzzFeed News that the grassroots movement has been integral to winning a Yes vote.

"We have people from all walks of life getting involved, wanting to get involved, and getting out on the streets canvassing day in, day out," Harmon said on Saturday morning. "There was an enormous enthusiasm for the campaign and thousands of volunteers all across the country."

She said that conversations on the ground had helped to cut through the stigma of abortion that meant the fact that women in Ireland were already accessing abortion, both in England and with abortion pills bought online, was often not addressed.

"The campaign has brought out those discussions, and I think that was a contributing factor to the success of the campaign," Harmon continued.
"I think people accepted that abortion is a reality in Ireland, and it's not something we can continue to export. I think people had those conversations and they accepted that this is a reality and it's something we need to address here."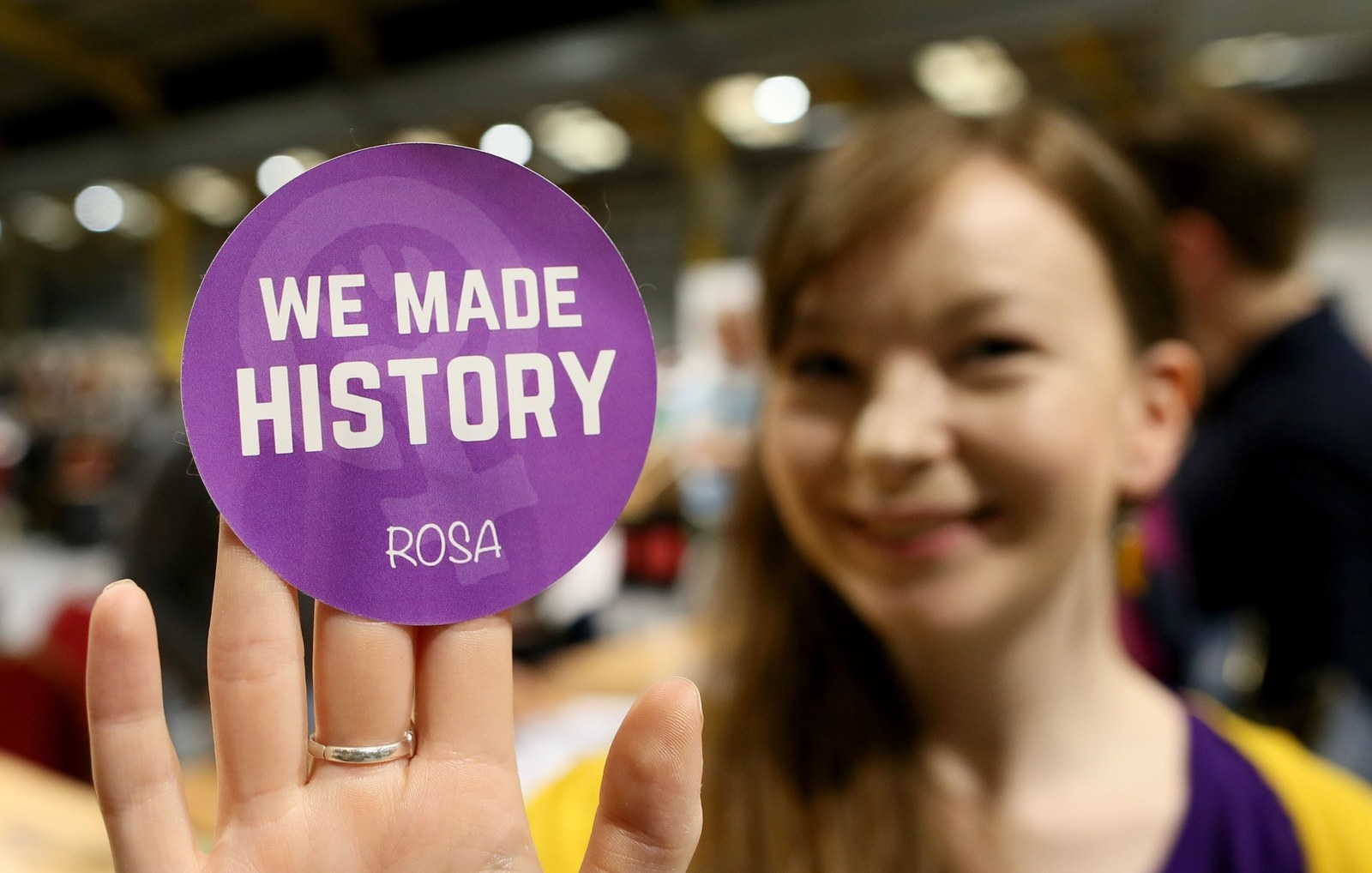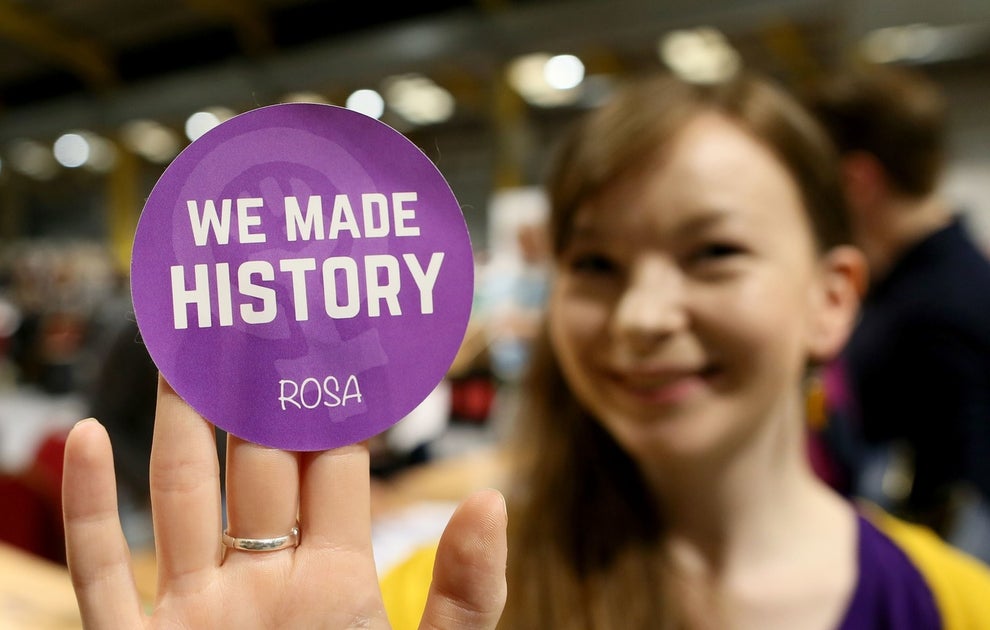 A Yes vote also came through in County Cork. Lillian Meade, from Mallow Together for Yes in Cork's conservative North-West constituency. was nervous about the result when we met her earlier this week, but said she was "overwhelmed" after the area delivered a Yes vote of more than 60%.

"The last number of weeks and months have been particularly difficult, but today it feels worthwhile," she said.
"If conversations swung it, I'm glad to have played a part in that. We gave it everything."

Meade had received a mixed response on the doorstep, and found a lot of support for a No vote, and remained aware of the work that still needed to be done to get proposed abortion legislation through Ireland's parliament, a process that is not expected to be completed before the end of the year.

"We've more work to do, and the conversations at the doors reflect that," she said.

"We've elected representatives that actively campaigned against women's rights, and we still need to get this legislation passed."