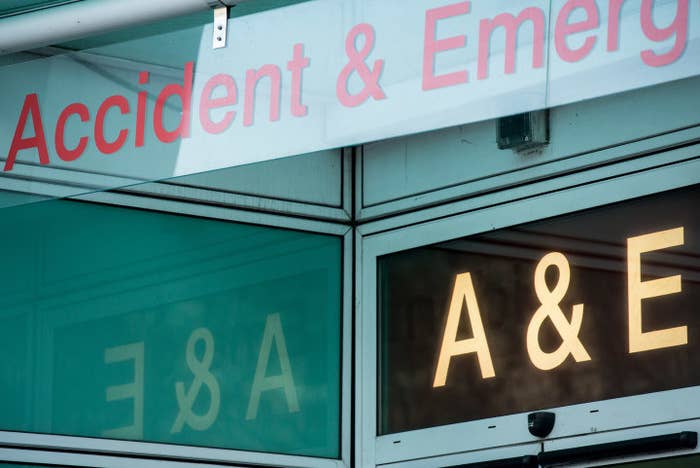 An investigation has been launched after two people died while waiting on trolleys in a hospital's corridor as emergency departments across the country are struggling under immense pressure.
According to local media reports, one patient died of a cardiac arrest after waiting on a trolley at Worcester Royal Hospital's A&E for 35 hours. The other patient reportedly suffered an aneurysm during a wait in a corridor and could not be resuscitated.
Another person was found hanged in a general surgical ward in the same hospital, it has been claimed.

Doctors around the country have spoken of buckling A&E departments struggling to cope with a winter surge in demand amid a staffing and financial crisis in the NHS.
Over the Christmas period 650 people waited more than 12 hours to be admitted to A&E – three times the NHS target wait time – according to new figures published by the BBC.
Healthwatch, an organisation representing patients in Worcestershire, told BuzzFeed News that the local NHS Trust confirmed to them the death of two patients in Worcestershire Royal Hospital's A&E, one of whom was cared for in a corridor.
The hospital said it would conduct an investigation into the deaths, as is normal practice.
"We would expect the investigations to consider if the circumstances brought about by the excessive demand for A&E services at the time of the deaths was a contributory factor," a spokesperson for Healthwatch Worcestershire told BuzzFeed News. "We will be following this up with the trust."
A spokesperson for Worcestershire Acute Hospitals NHS Trust confirmed that its two A&E departments, at Worcestershire Royal Hospital and the Alexandra Hospital in nearby Redditch, were experiencing "an extremely busy Christmas and New period and these pressure are continuing".
While the spokesperson said the trust had "robust plans" to deal with the demand, they added: "These pressures have unfortunately led to patients waiting longer than we would aim for, however all A&E patients continue to be seen and treated in order of clinical priority. Our focus continues to be on providing safe emergency care."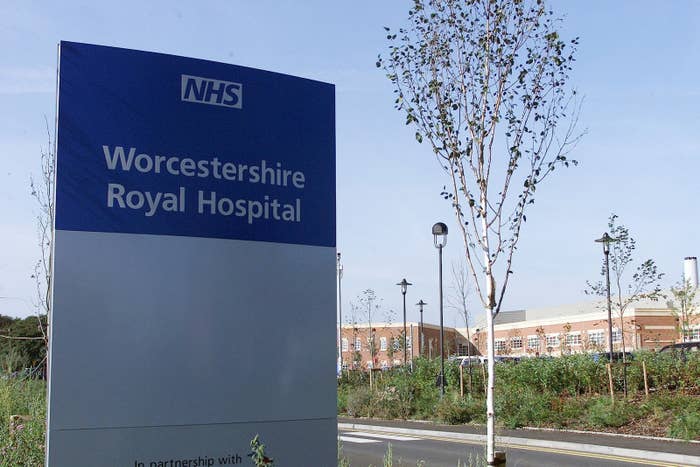 Worcestershire Acute Hospitals NHS Trust said it would not comment on the individual deaths in order to protect the privacy and dignity of the patients and their families.

Robin Walker, Conservative MP for Worcester, has called for an urgent meeting with health secretary Jeremy Hunt following the deaths, according to the Redditch Advertiser. Walker said he was "very concerned about the situation".
He added: "We have an ageing population and the current situation shows more and more people genuinely need support from the hospital, so the system needs upgrading.
"The staff there are working incredibly hard. It is becoming clear it is to now serve the whole of the county. The structure needs to be there."
Earlier this week, the Worcester Evening News reported a woman had spent more than 24 hours on a trolley after being admitted to Worcestershire Royal Hospital when she suffered a mild stroke in the early hours of New Year's Day.

Pauline Freeman's husband, John, praised hospital staff, but told the paper he was horrified by the overcrowding at the A&E department.

"There were trollies with patients on them three deep in the corridor. Ambulances were lined up outside. There were 10 people waiting to be treated and no beds at all," he said.
A spokesperson for NHS Improvement said it was "deeply concerning" that there were instances of patients being left on trolleys for hours, although acknowledged that services were under intense pressure.
"We have taken immediate steps to ensure that patient safety is paramount, while working with other local partners to understand the cause of the problems at Worcester and agree what actions need to be taken," the spokesperson said.
"Worcester Acute, like much of the NHS, has been dealing with high demand for emergency services during the Christmas and New Year period and staff have been working extremely hard to manage it."
News of the deaths emerged the same day that a consultation was launched into the future of acute hospital services in Worcestershire.
Proposed changes would see the separation of planned and emergency care between the trust's three hospitals in Redditch, Worcester, and Kidderminster. The trust believes that by performing emergency operations at Worcester only, waiting times and cancellations for operations could be reduced.
Twenty-four-hour A&E departments would remain in place in both Worcester and Redditch, but the A&E at Redditch's Alexandra Hospital would treat adults only.
Peter Pinfield, chair of Healthwatch Worcestershire, said the organisation welcomed the consultation.
"As the independent champion for those who use NHS services in Worcestershire we are concerned and have been for some time about the demand for services that is placed on A&E at the Worcestershire Royal Hospital," Pinfield said. "Today a consultation on the future of acute hospital services in Worcestershire was launched and we hope that this will help to provide long-term solutions to the problem."