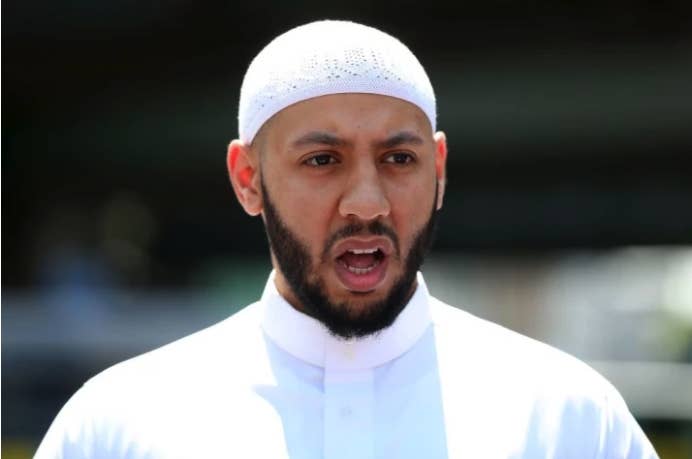 A judge has praised a religious leader who discouraged a large crowd of people from attacking a terrorist who had just driven a van into people leaving a mosque last summer.
One man was killed and several were injured when Darren Osborne attacked worshippers outside Finsbury Park Mosque in London in June.
Following the attack, the mosque's imam, Mohammed Mahmoud, prevented people from attacking Osborne as he tried to flee the scene, instead holding him down as they waited for the police to arrive.
"We pushed people away from him until he was safely taken by police into custody and put into the back of the van," Mahmoud told BuzzFeed News at the time.
On Friday, Osborne was sentenced to a minimum of 43 years in prison for the murder of 51-year-old Makram Ali, who was killed in the attack.

In her final sentencing remarks, Mrs Justice Cheema-Grubb praised Mahmoud for having allowed "the law to take its course", rather than allowing angry bystanders to take matters into their own hands.
"He chose to respond to evil with good," she said.
These are her words:
Having been captured while trying to run away after the attack, Darren Osborne was in some danger from an angry crowd of about 100 people but the imam told them to leave him alone. To not seek vengeance; to allow the law to take its course. As it has done. This was a demonstration of true leadership. His behaviour throws into sharp relief the bile spewed out online from those who aspire to lead the haters. Not because his exhortation to desist from punishing the perpetrator was remarkable but because he had the strength of character to do the right thing under pressure. He chose to respond to evil with good. His response should be everyone's response whether it is to the evil of child grooming and abuse in Rochdale or the evil of terrorist atrocities in our cities.
At the time of the attack, Mahmoud told Sky News that his community was peaceful and that it felt like the most appropriate way to respond.

"Our mosques are incredibly peaceful. I can assure you we will do our utmost to calm down any tensions," he said.

"Immediately after the incident people who were calm, people were praying for the victims of the attack. Everybody knew that there was nothing more they could do for them than pray for them, and let the emergency services carry out their exemplary job."