The royal family gathered at St James' Palace in London for the baptism of Prince Louis this afternoon.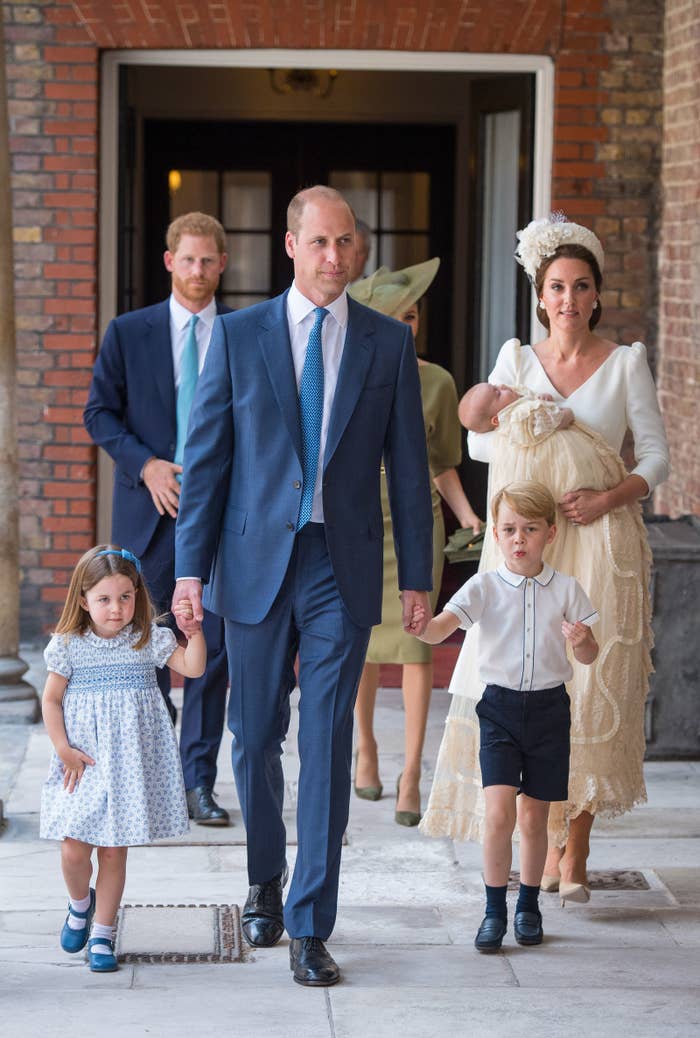 Here's the little lad himself.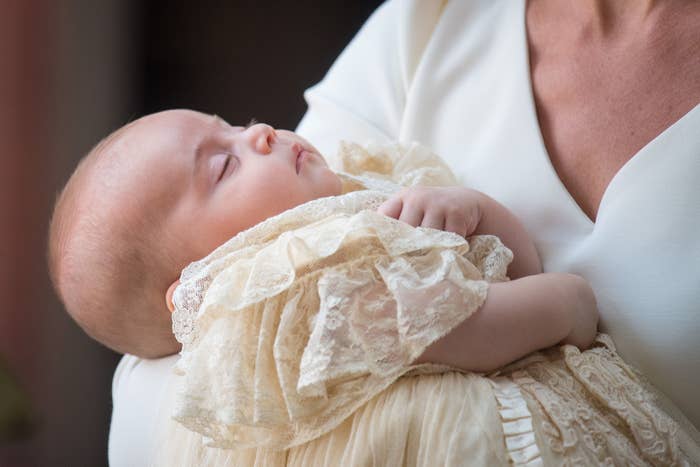 Kate Middleton wore an Alexander McQueen dress and a Jane Taylor headdress.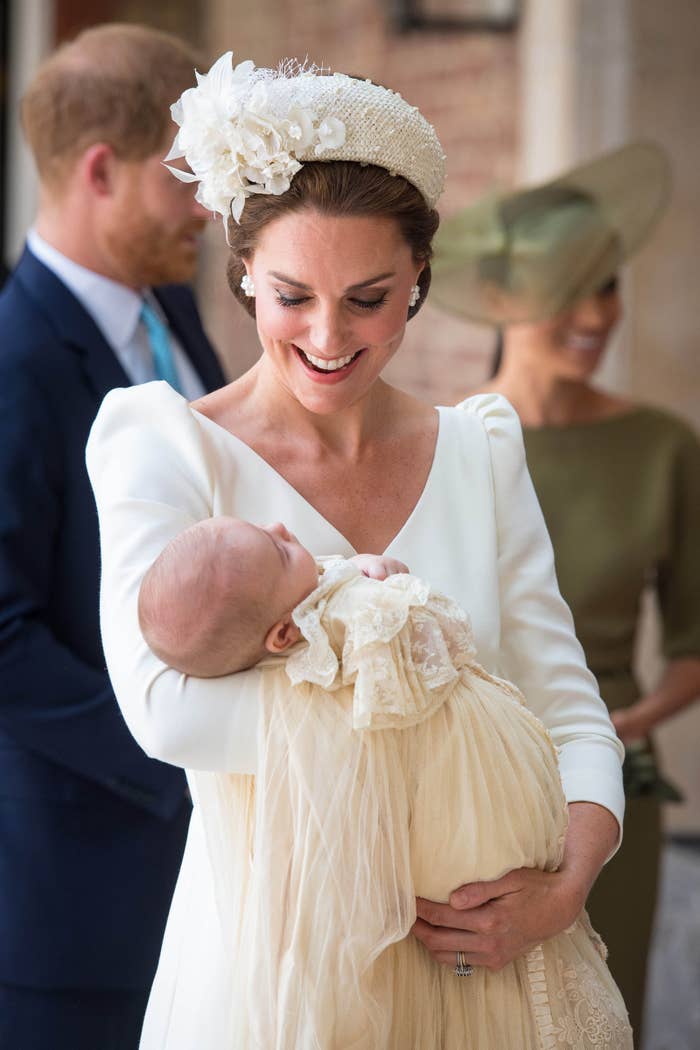 This is 11-week-old Louis's first public appearance since his birth in April.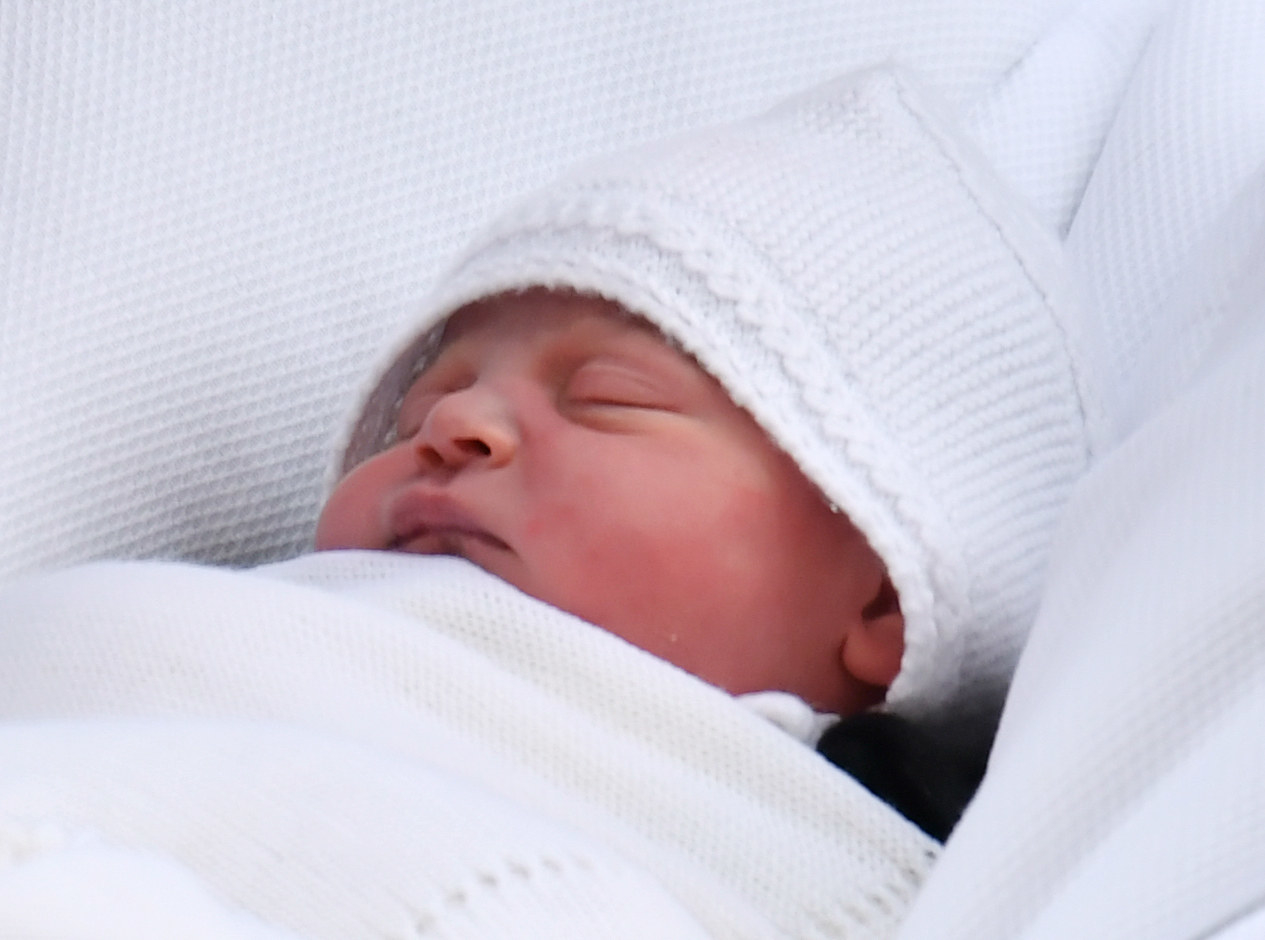 It is also the first time the Cambridges have been seen together as a family of five.
Louis was baptised by Archbishop of Canterbury Justin Welby in the Chapel Royal at St James' Palace, using water from the River Jordan.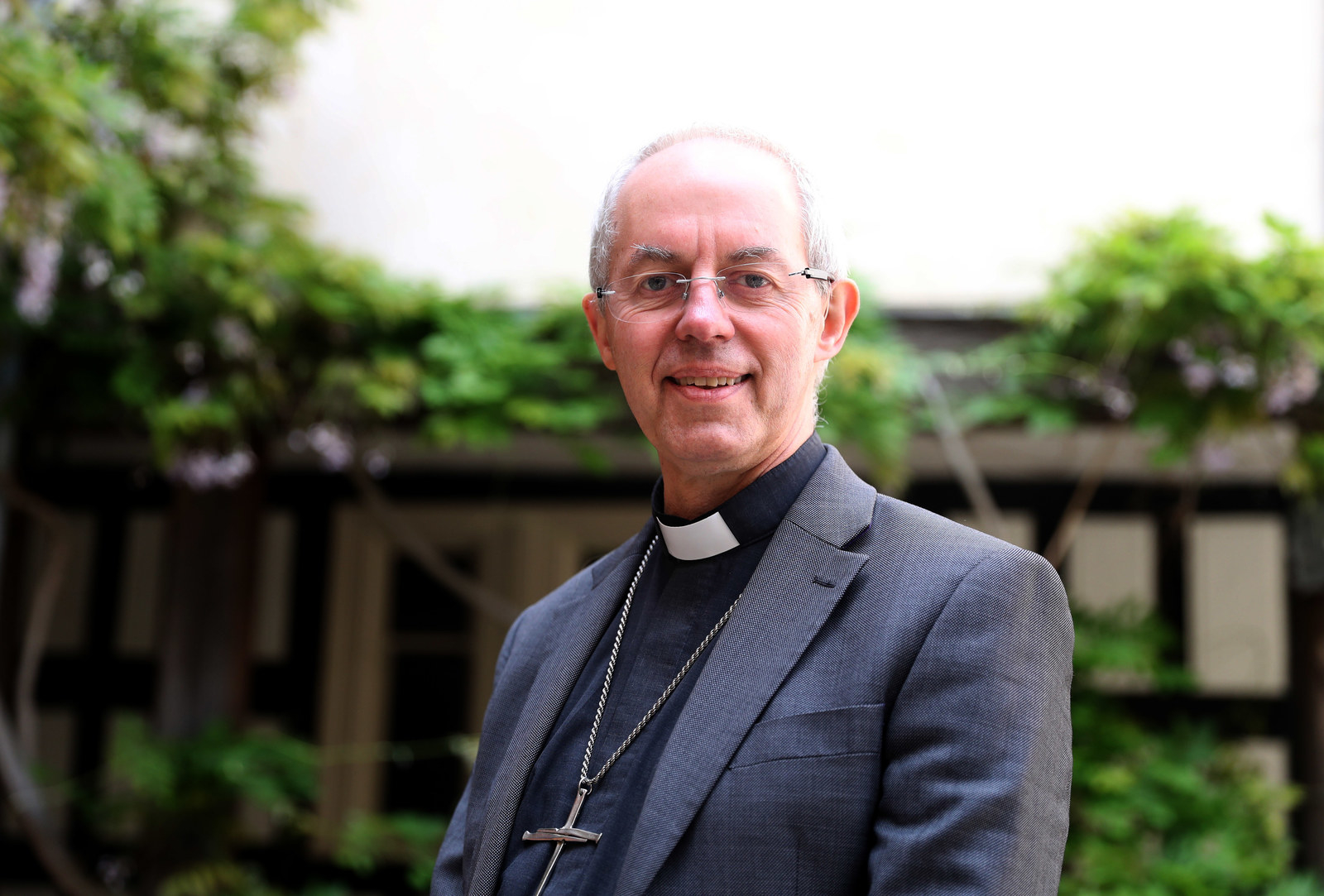 Welby recently conducted the ceremony at Prince Harry and Meghan Markle's wedding.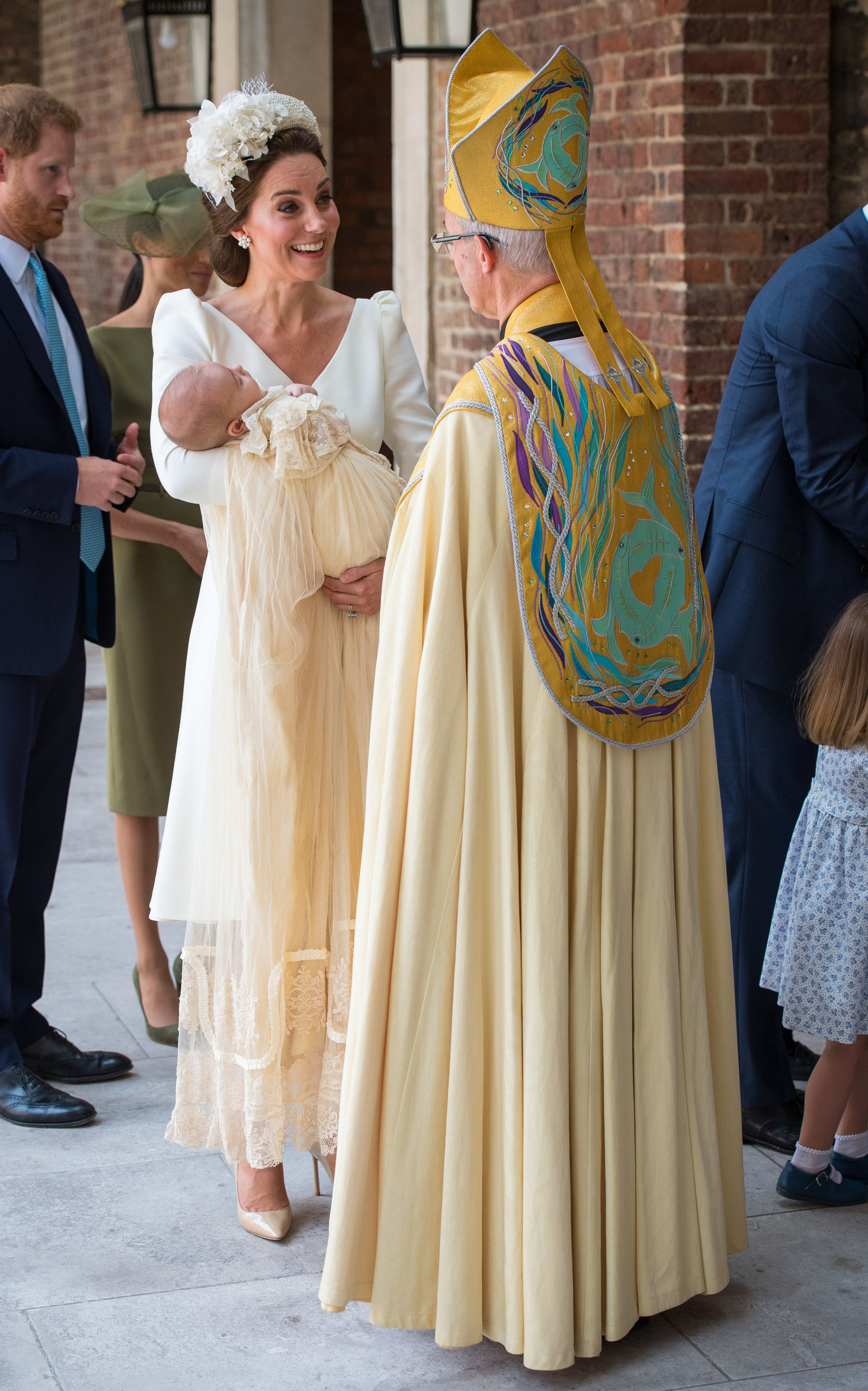 The River Jordan is where Christians believe Jesus was baptised by John the Baptist, so it is considered to be really rather holy.
Louis wore a replica of a christening gown made in 1841 for the christening of Queen Victoria's eldest daughter, Victoria, Princess Royal.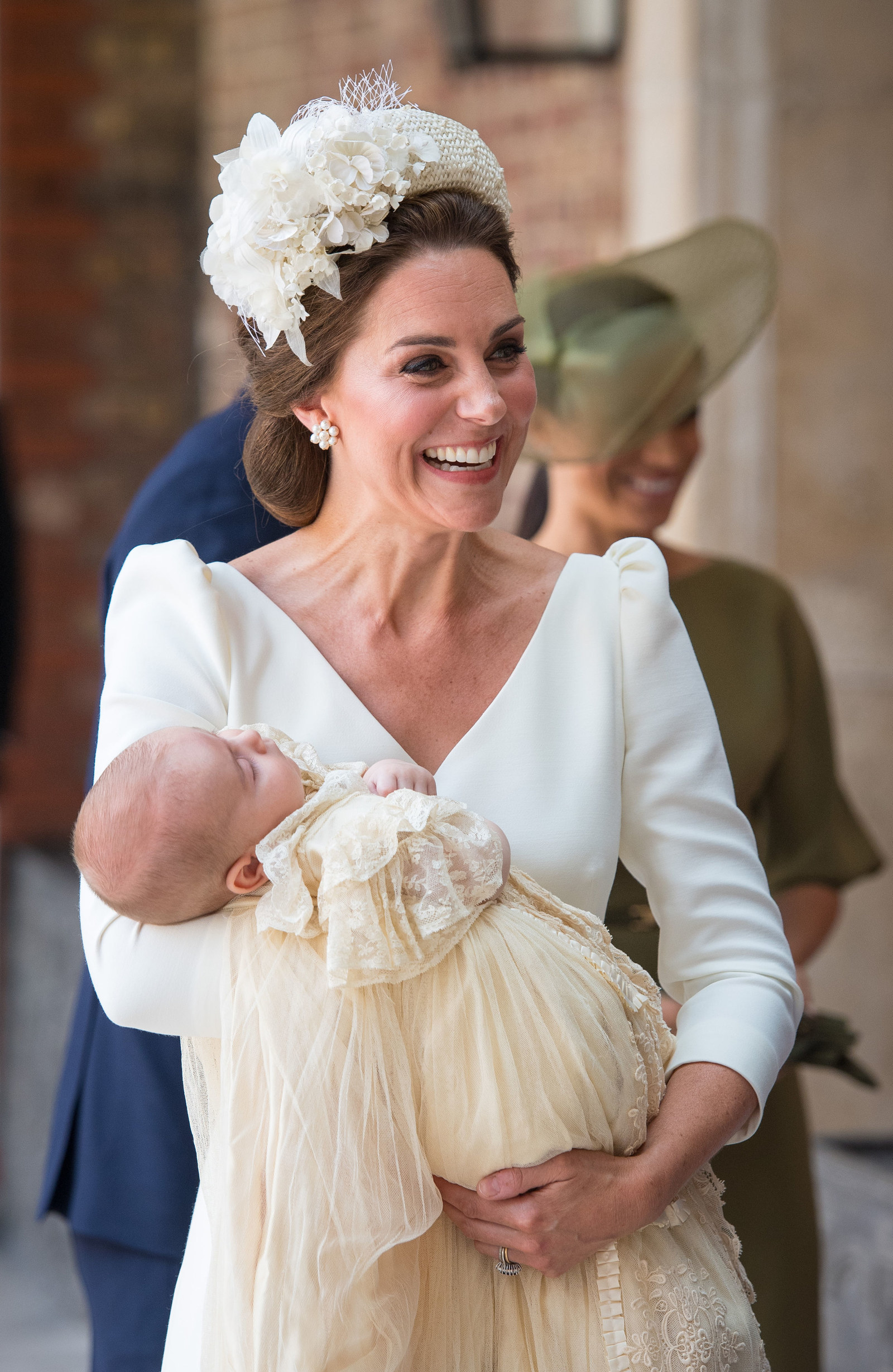 The same one was worn by his brother and sister, George and Charlotte, at their christenings.
The Queen and the Duke of Edinburgh announced earlier on Monday that they would not be attending the event.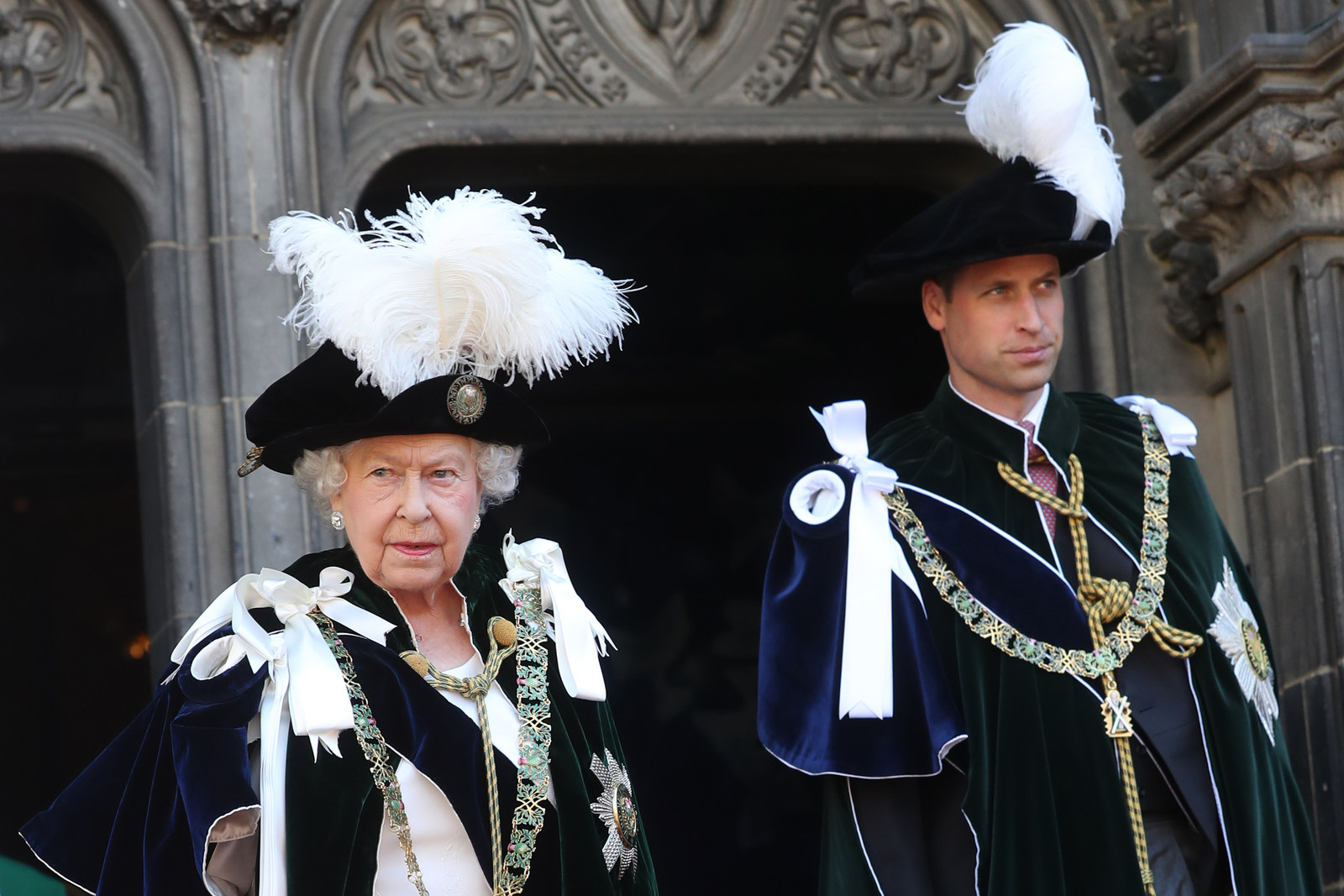 The Queen is believed to be in good health, but will be spending the day traveling from her Sandringham Estate in Norfolk back to London ahead of a week of engagements. On Friday she will meet US President Donald Trump in Scotland.
According to the Daily Mail, the Queen's husband, Prince Philip, "clearly doesn't want to attend public events unless he really has to".

Prince William's father, Prince Charles, and Charles' wife, Camilla Parker Bowles, were there, though.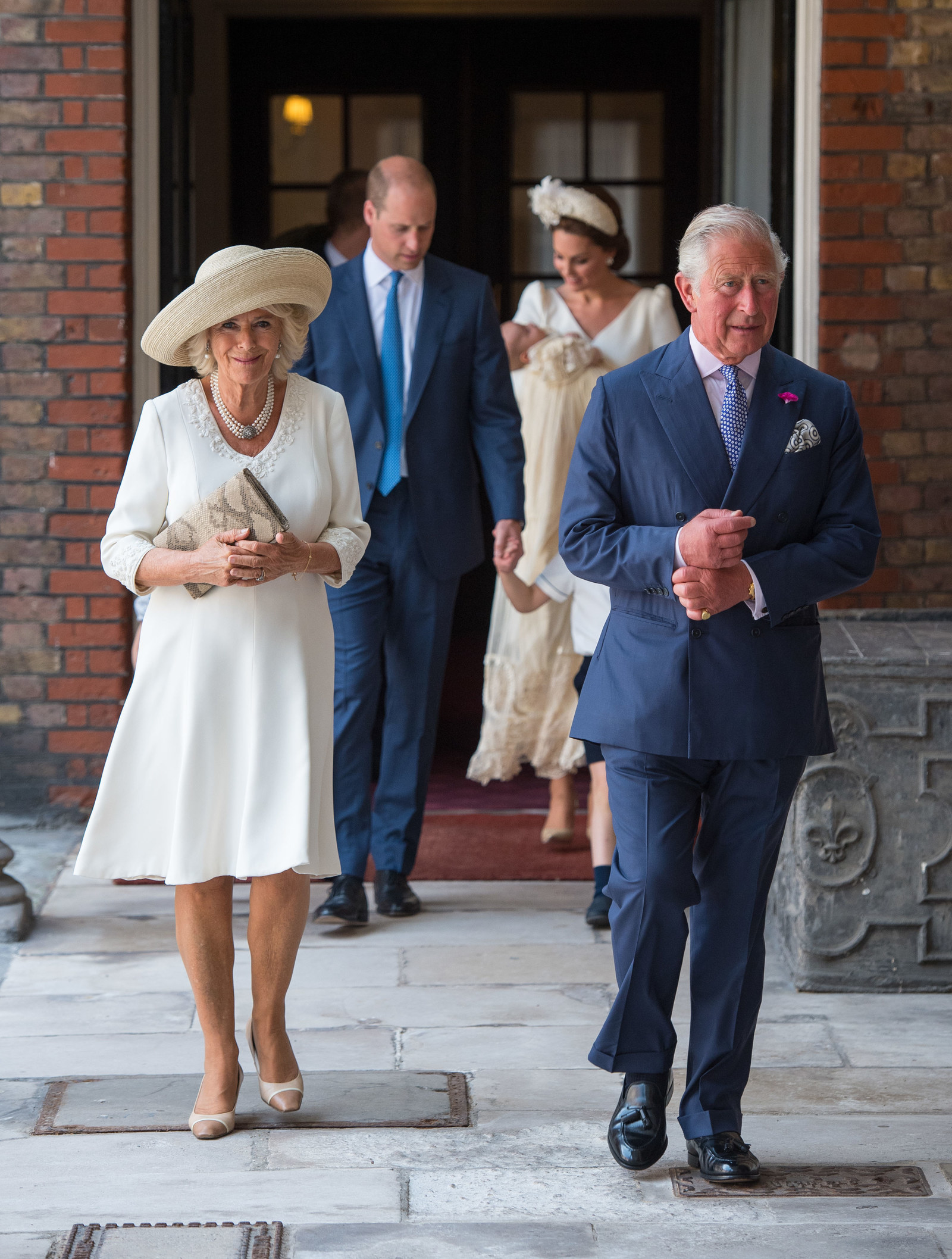 As well as Kate and William, and the mini Cambridges, Princess Charlotte and Prince George.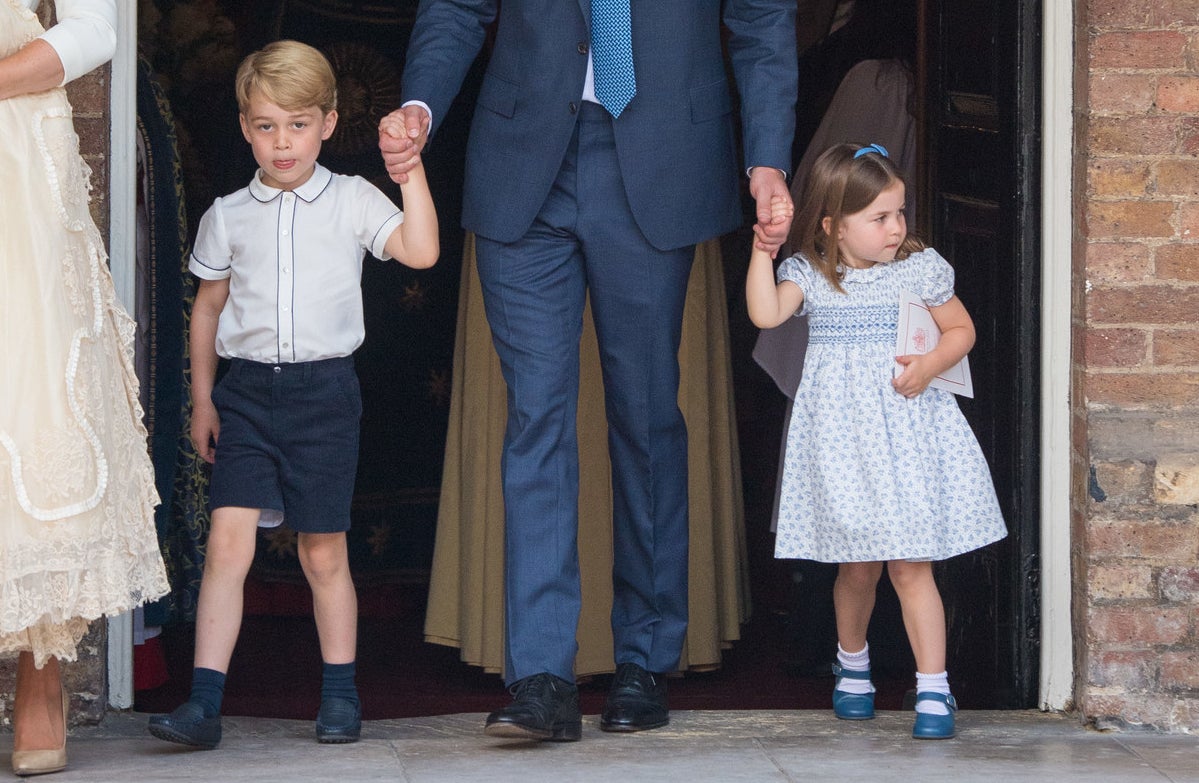 And here's the Duke and Duchess of Sussex.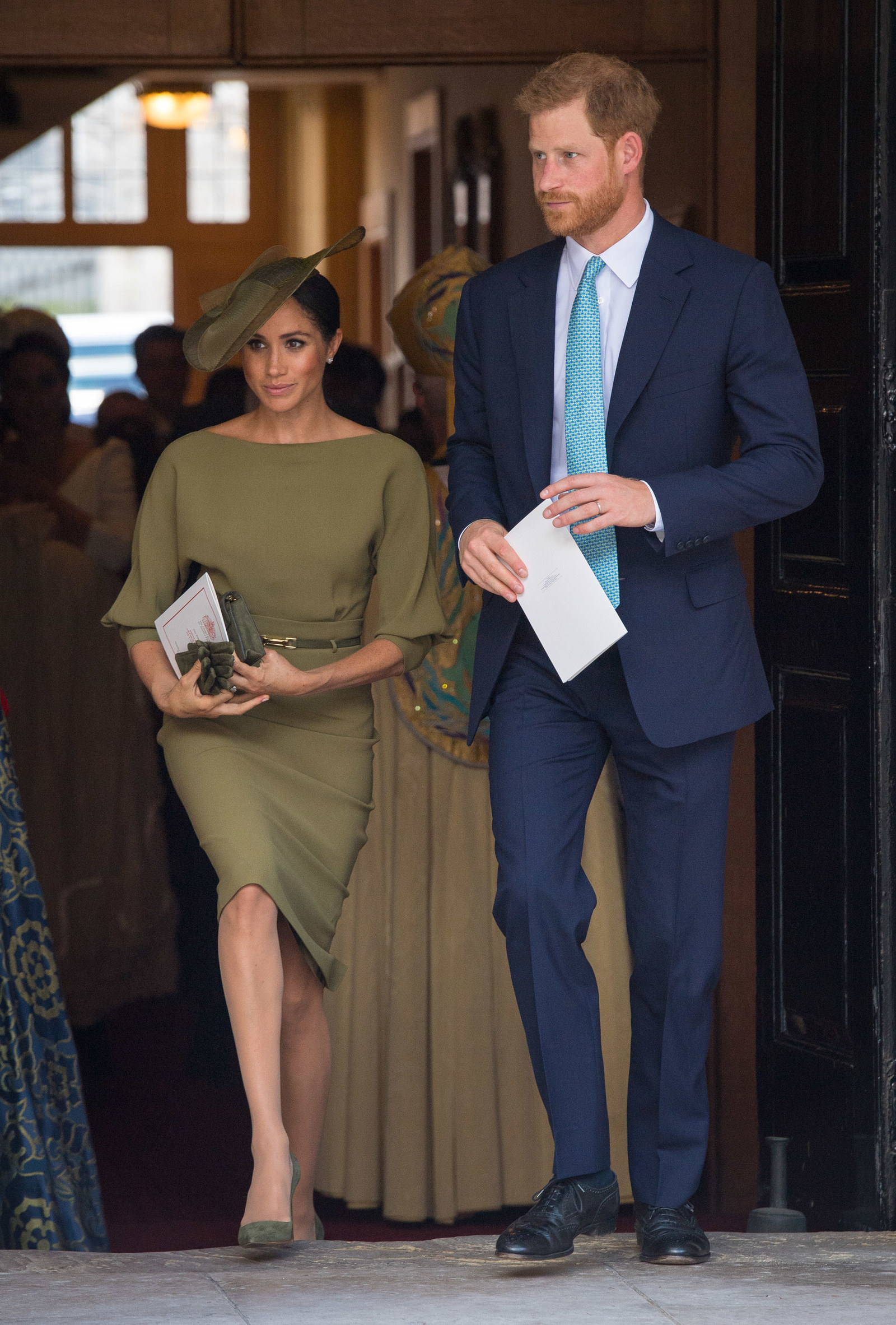 Markle wore Ralph Lauren.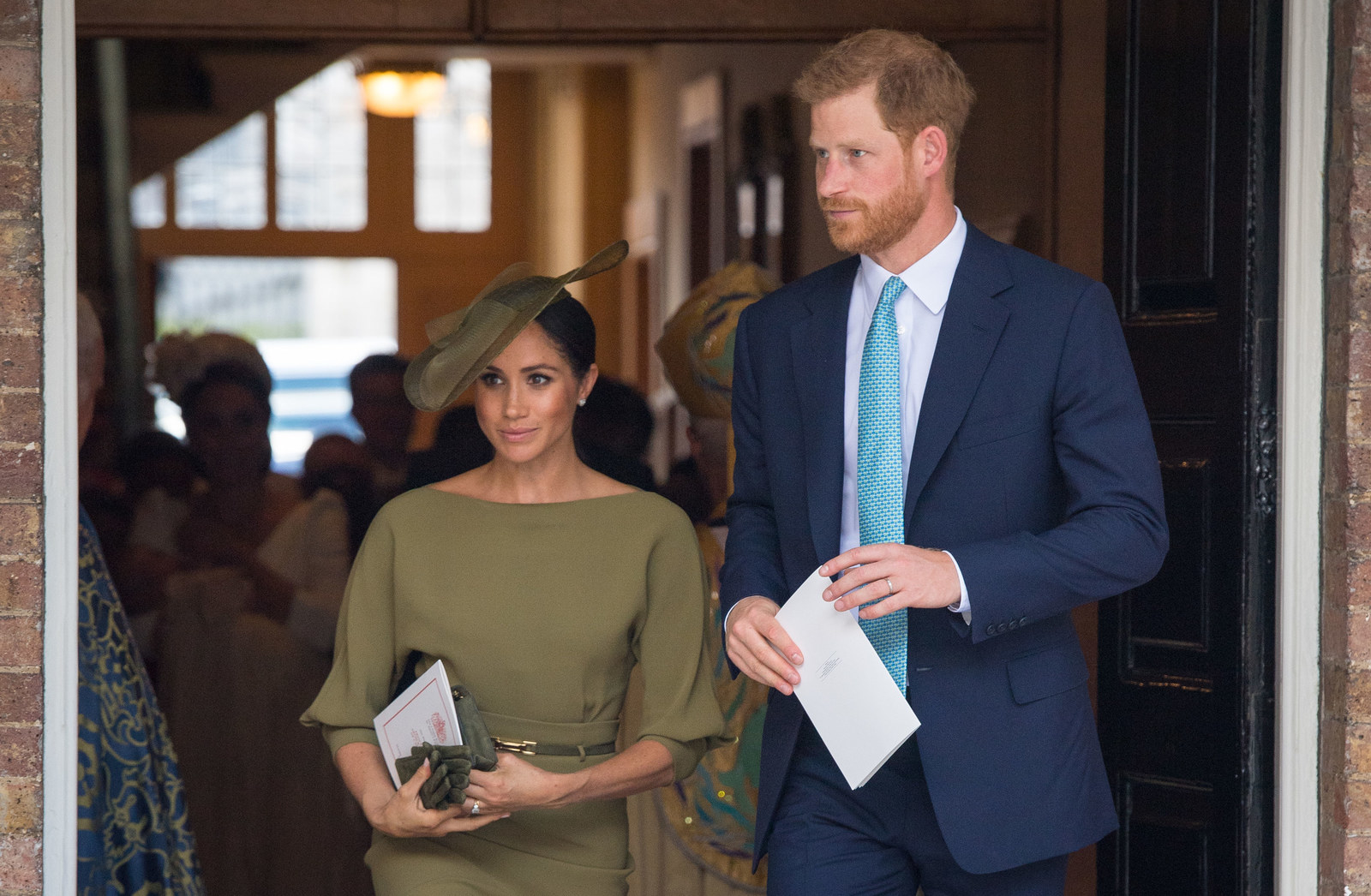 Kate's parents, Carole and Michael Middleton, were of course there as well, along with her sister, Pippa, and Pippa's husband, James Matthews.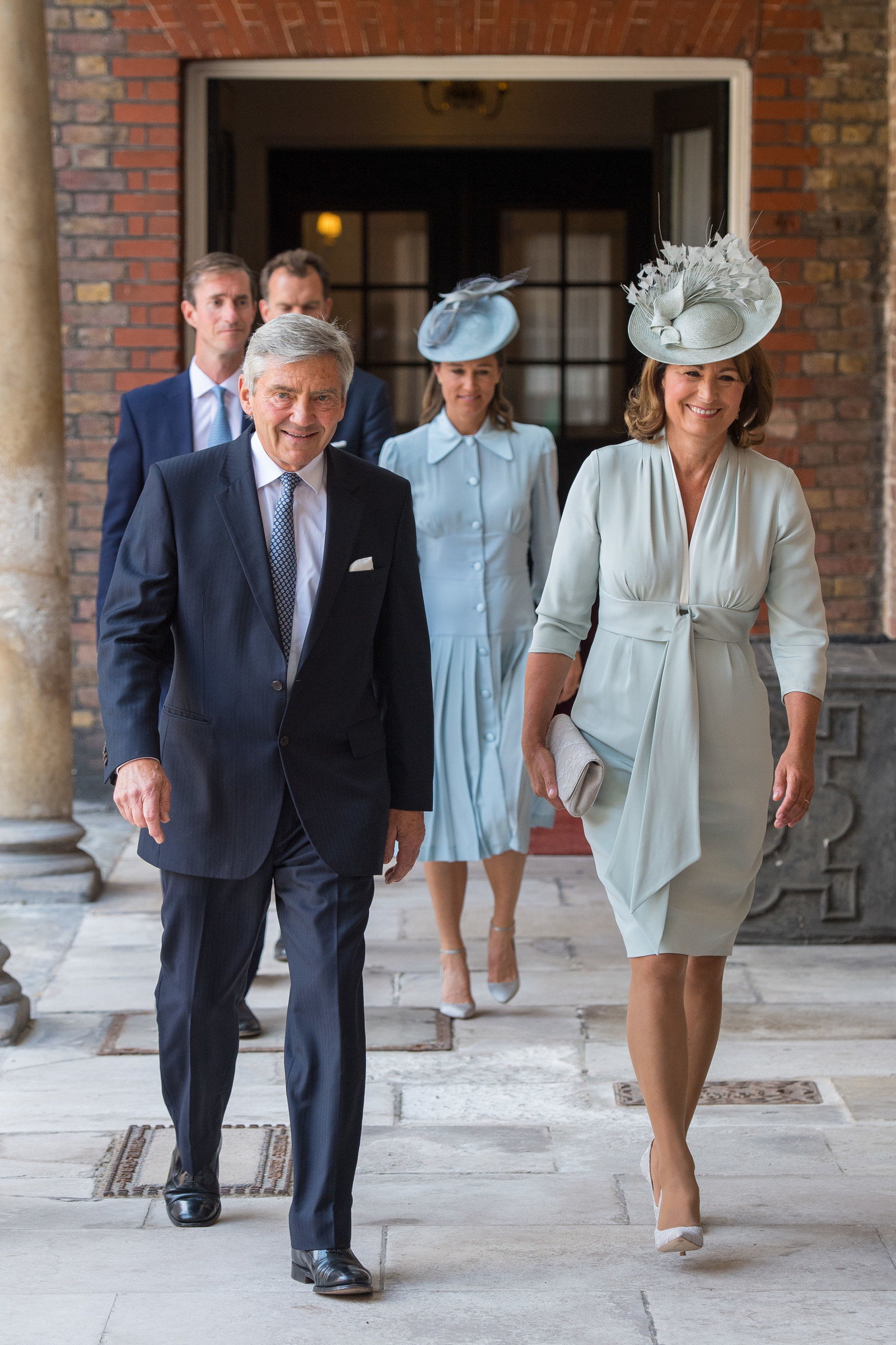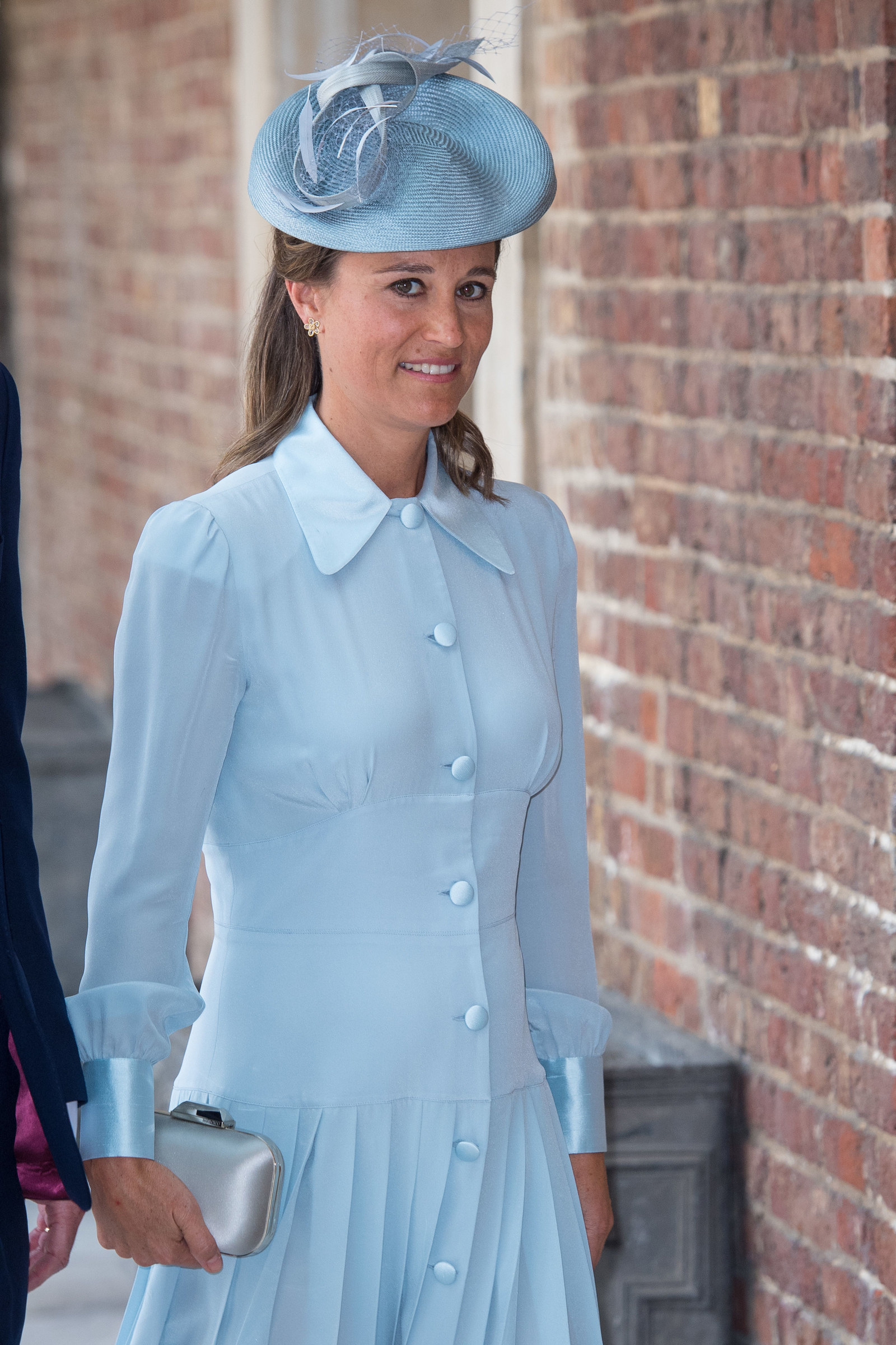 And Kate's brother, James Middleton, former boyfriend of Donna Air, came along.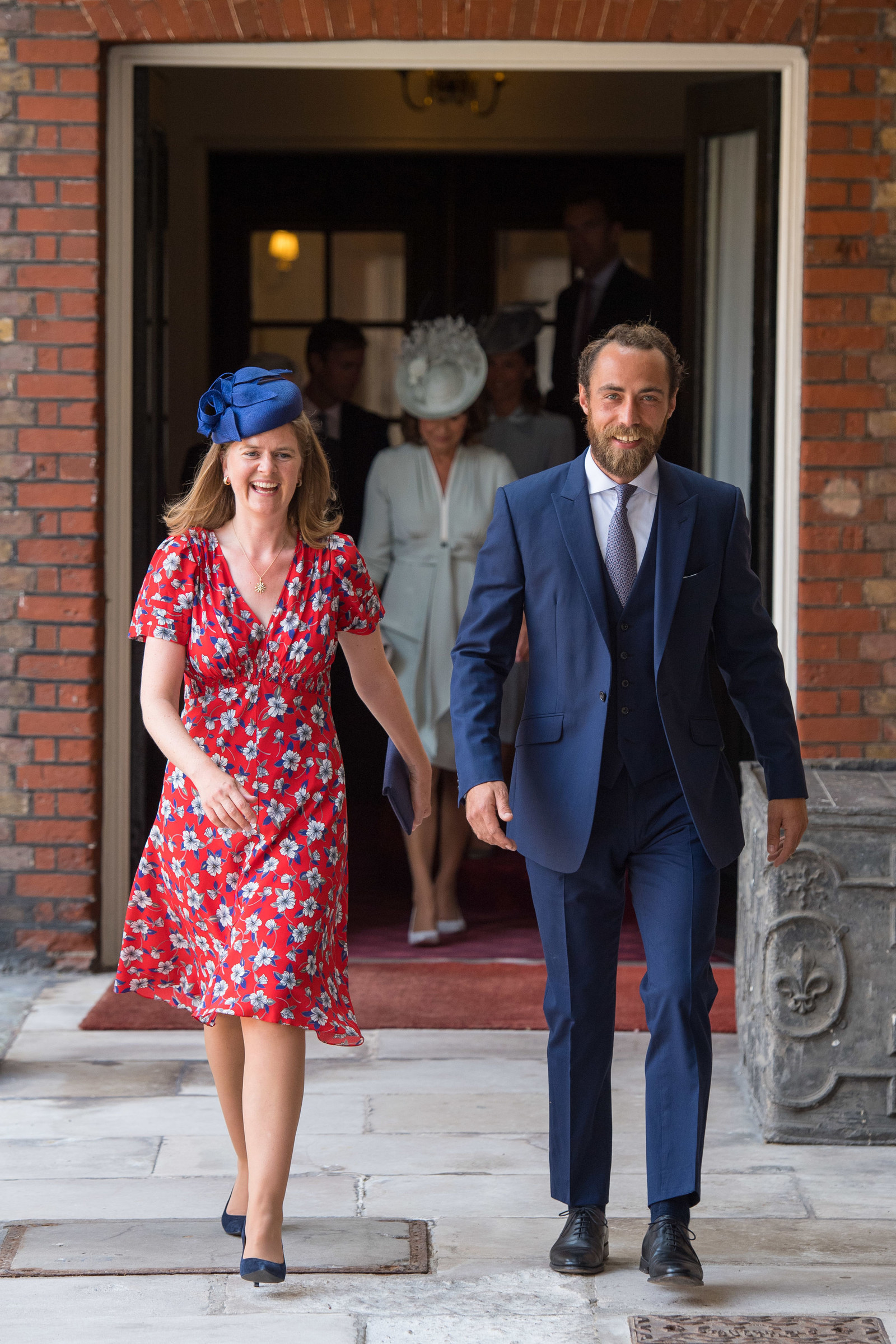 On Monday morning, Kate and William announced six godparents, all of whom are close friends or family.
They include: Nicholas van Cutsem, BFF of William and wealthy international business developer.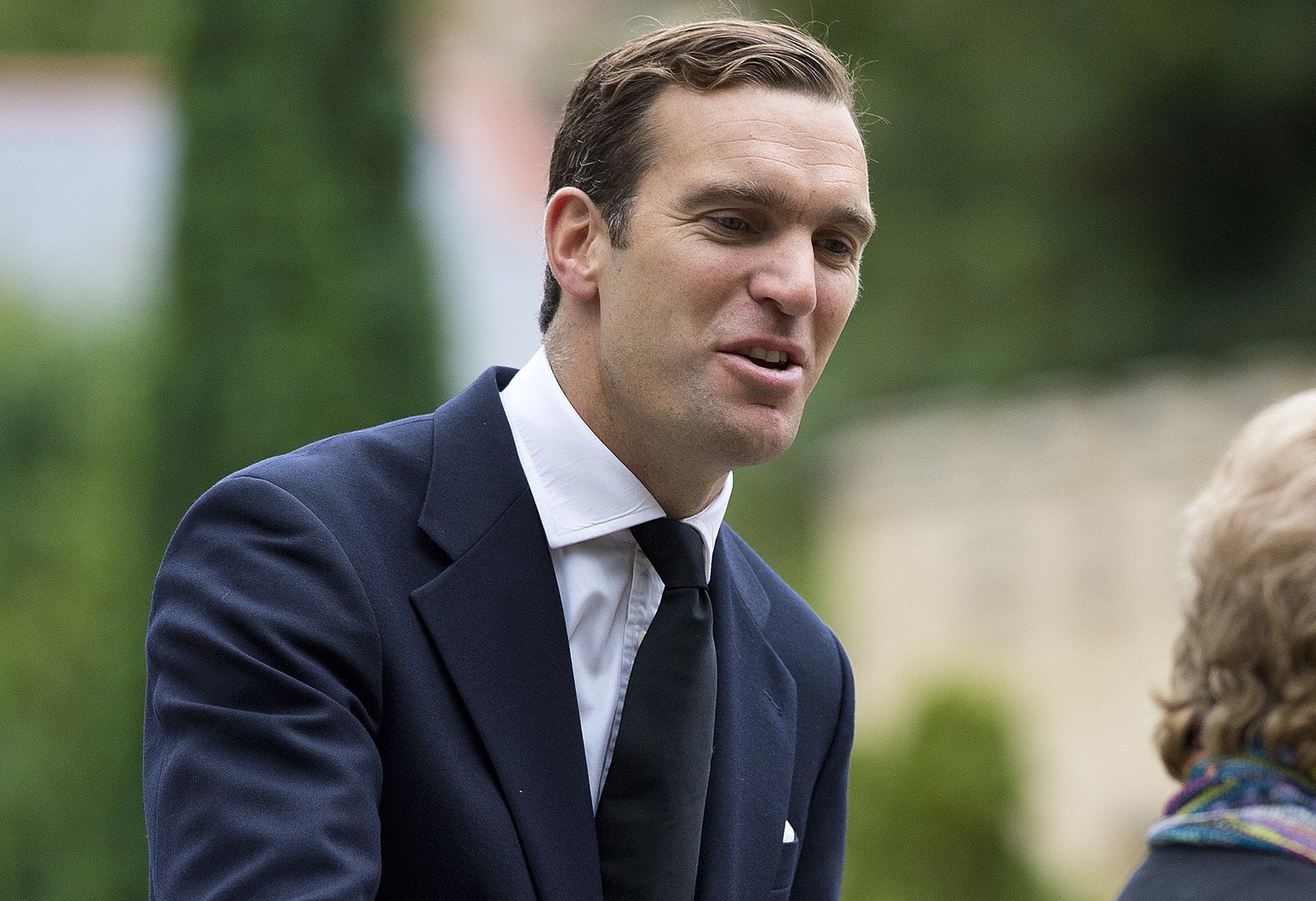 His dad, Hugh van Cutsem, is mates with William's dad, Prince Charles (duh). The elder Custem's daughter, Florence, was a bridesmaid at Prince Harry and Markle's wedding in May.

Another of William's BFFs, Guy Pelly. He's also close with Prince Harry and Kate.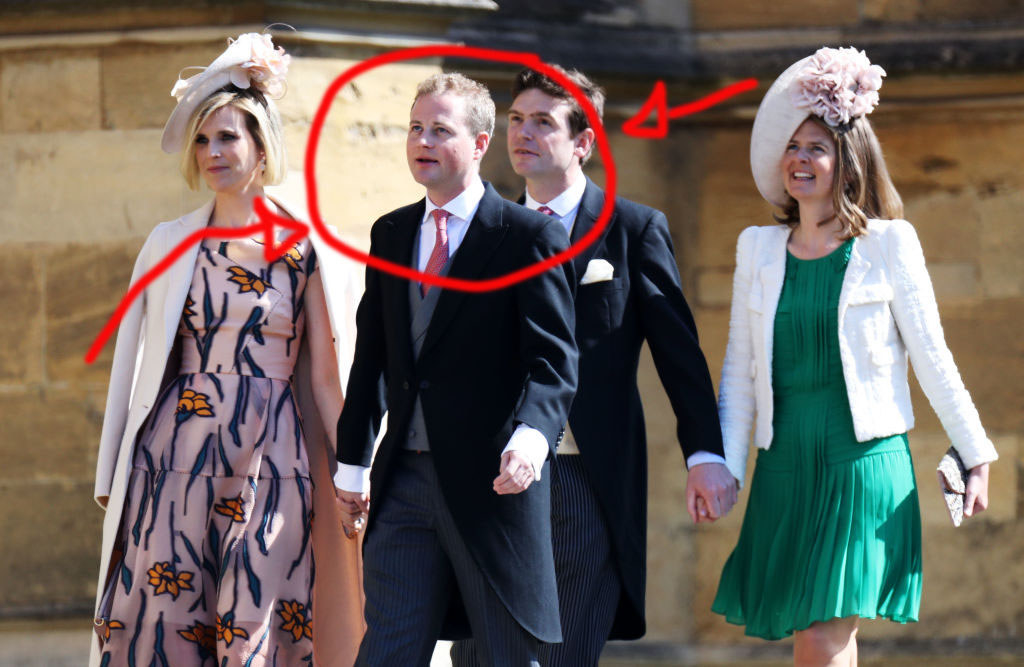 Nightclub owner Pelly threw William's stag party in 2011, and his mother, Lady Carolyn Herbert, was a close friend of William and Harry's mother, Princess Diana.
Banker Harry Aubrey-Fletcher, who went to Eton College with William.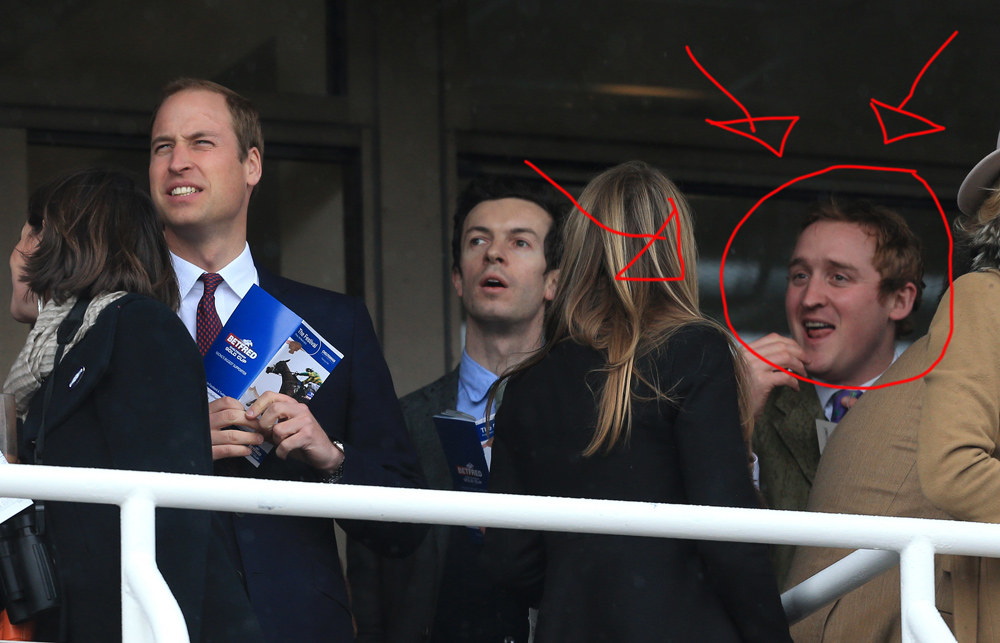 Lady Laura Meade, wife of William's friend, James Mead. Her husband is Princess Charlotte's godparent.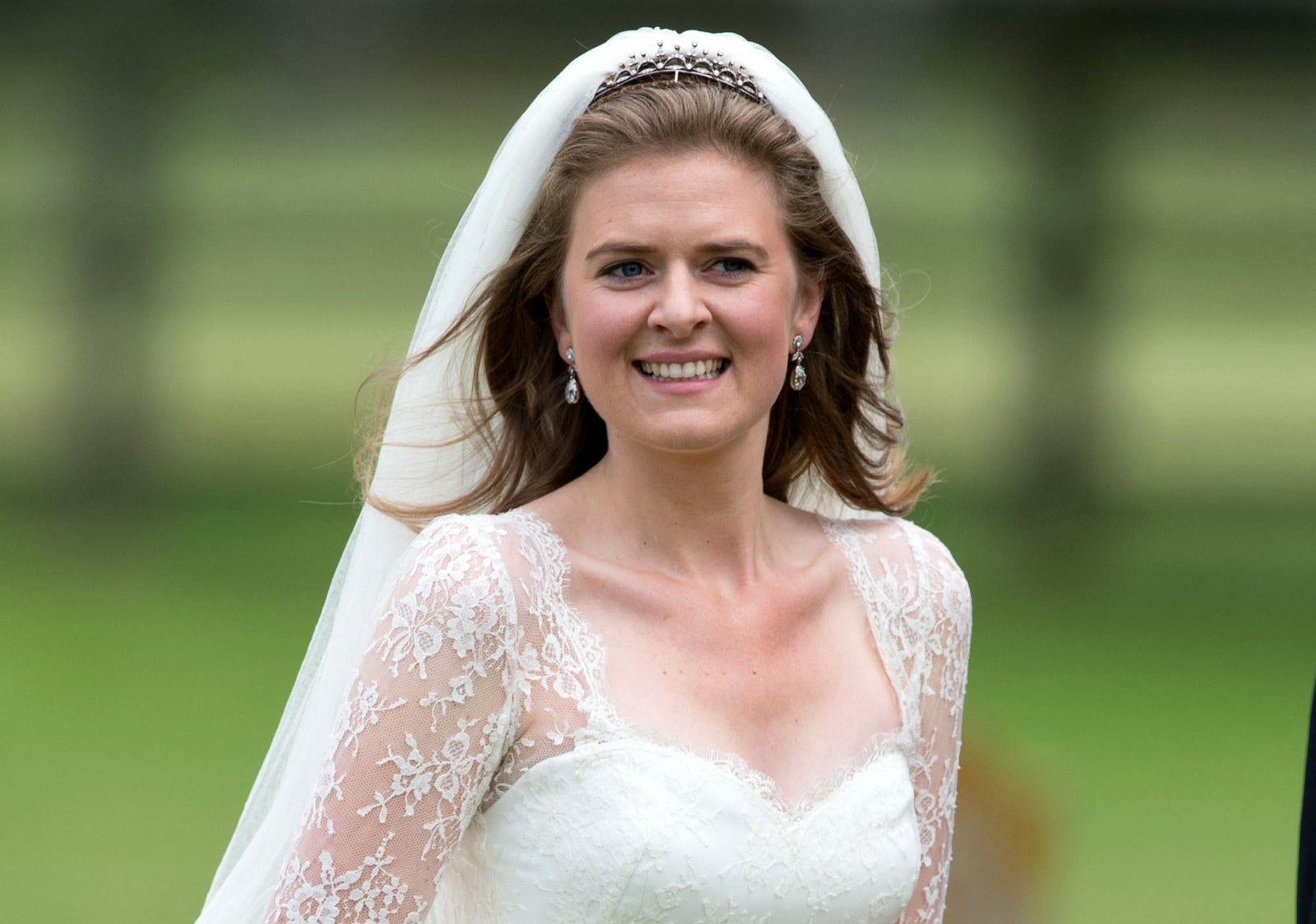 Hannah Gillingham – officially known as Mrs Robert Carter, her husband's name – is one of Kate's best friends from her school days at Marlborough College.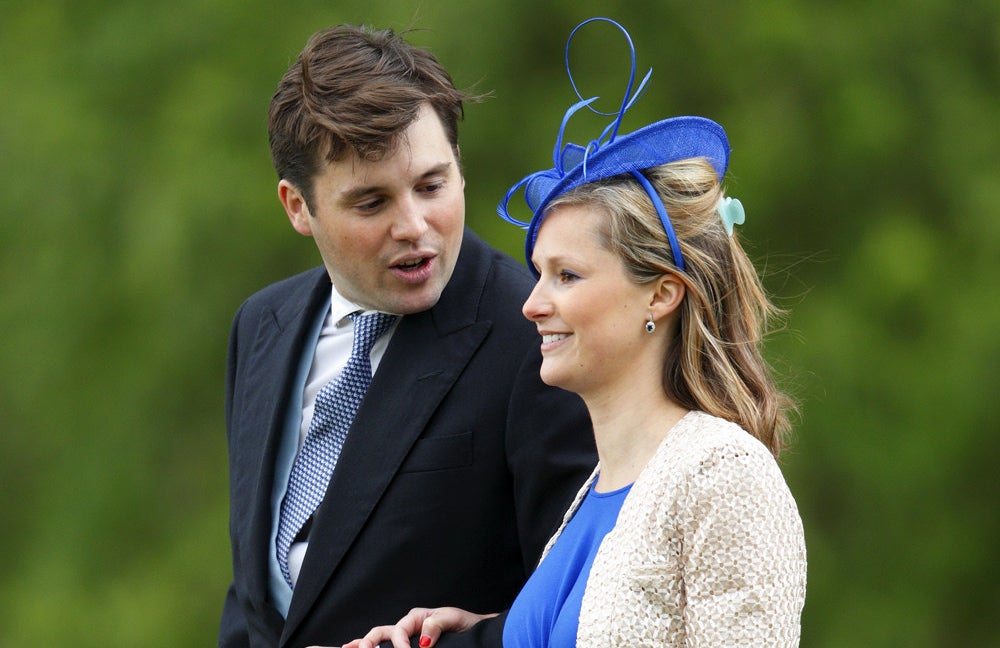 Kate's cousin Lucy Middleton, who is a solicitor in London, will also be a godparent.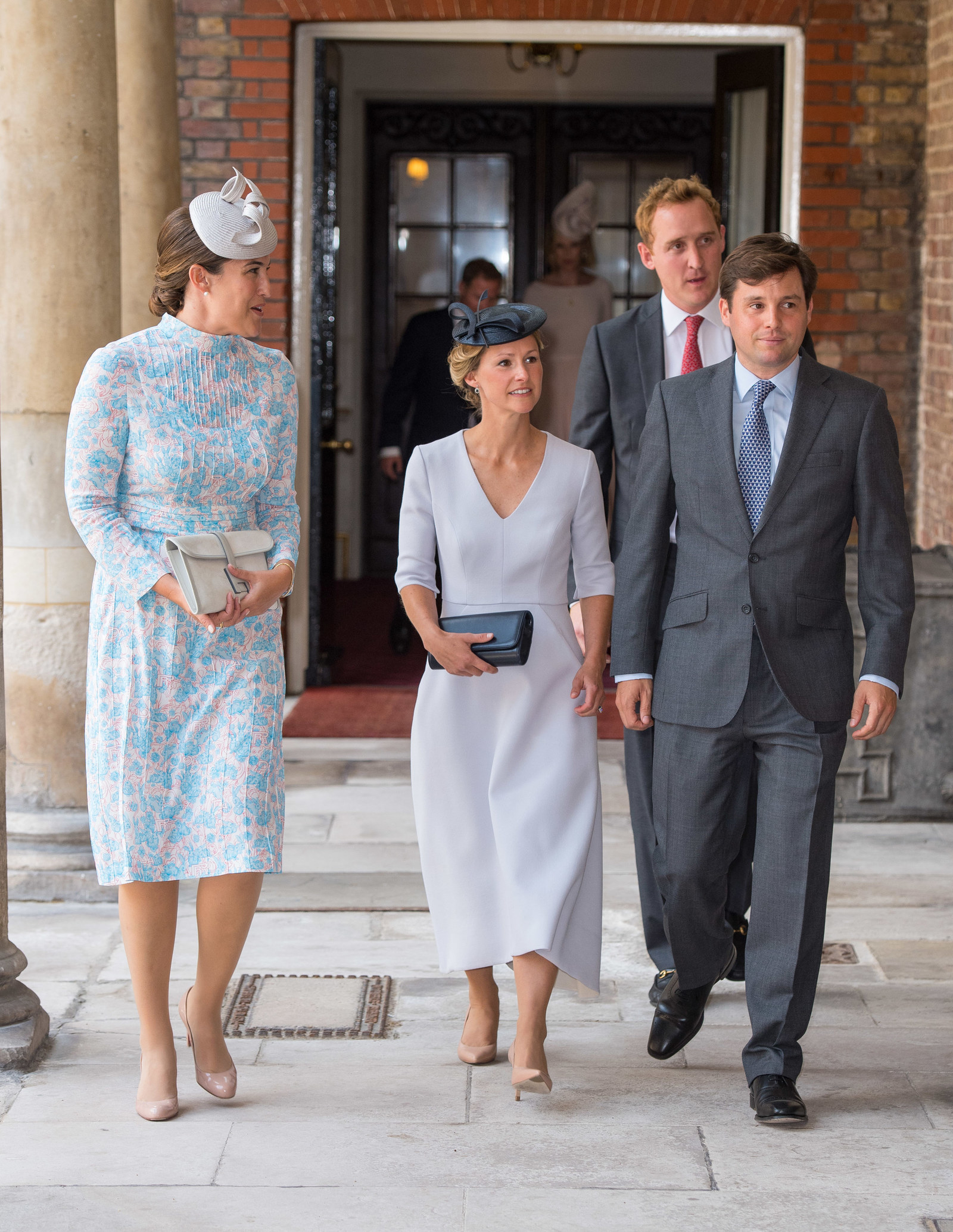 Hymns and anthems were sung at the service, and two lessons were read by godparents Lucy and Pelly.

The anthems: "This is the day which the Lord hath made," which was composed by John Rutter for Kate and William's wedding, and "Suo Gân", a traditional Welsh lullaby.

"O Jesus" and "I Have Promised and Lord of All Hopefulness" were the hymns sung.

Lucy read the lesson St. Mark 10: 13-16 and Pelly read Ephesians 3: 14-19.

The service will be followed by tea at Clarence House, where guests will eat cake taken from one of the tiers of Kate and William's wedding cake.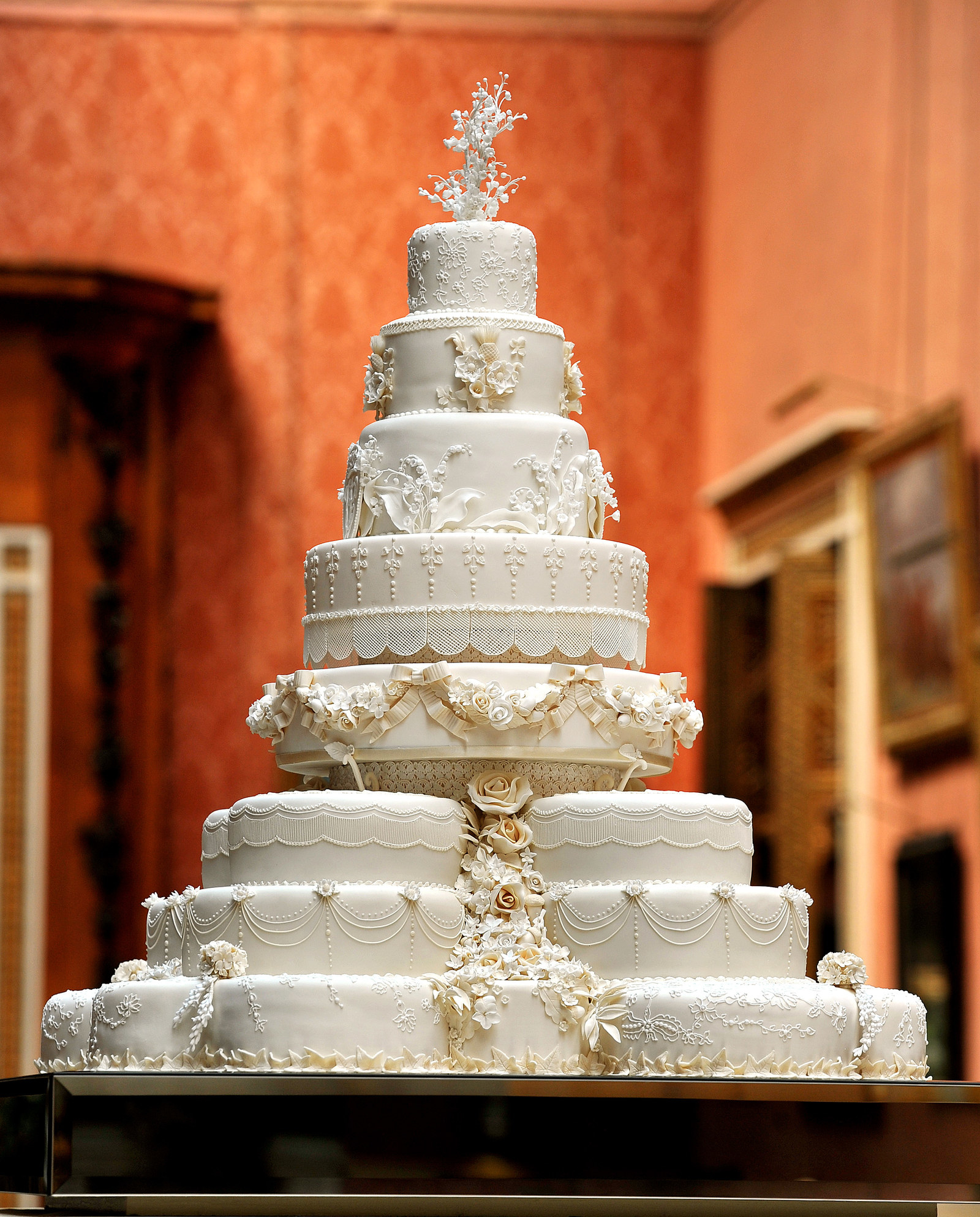 In 2015, Princess Charlotte was baptised at the Church of St Mary Magdalene on the Sandringham Estate, Norfolk.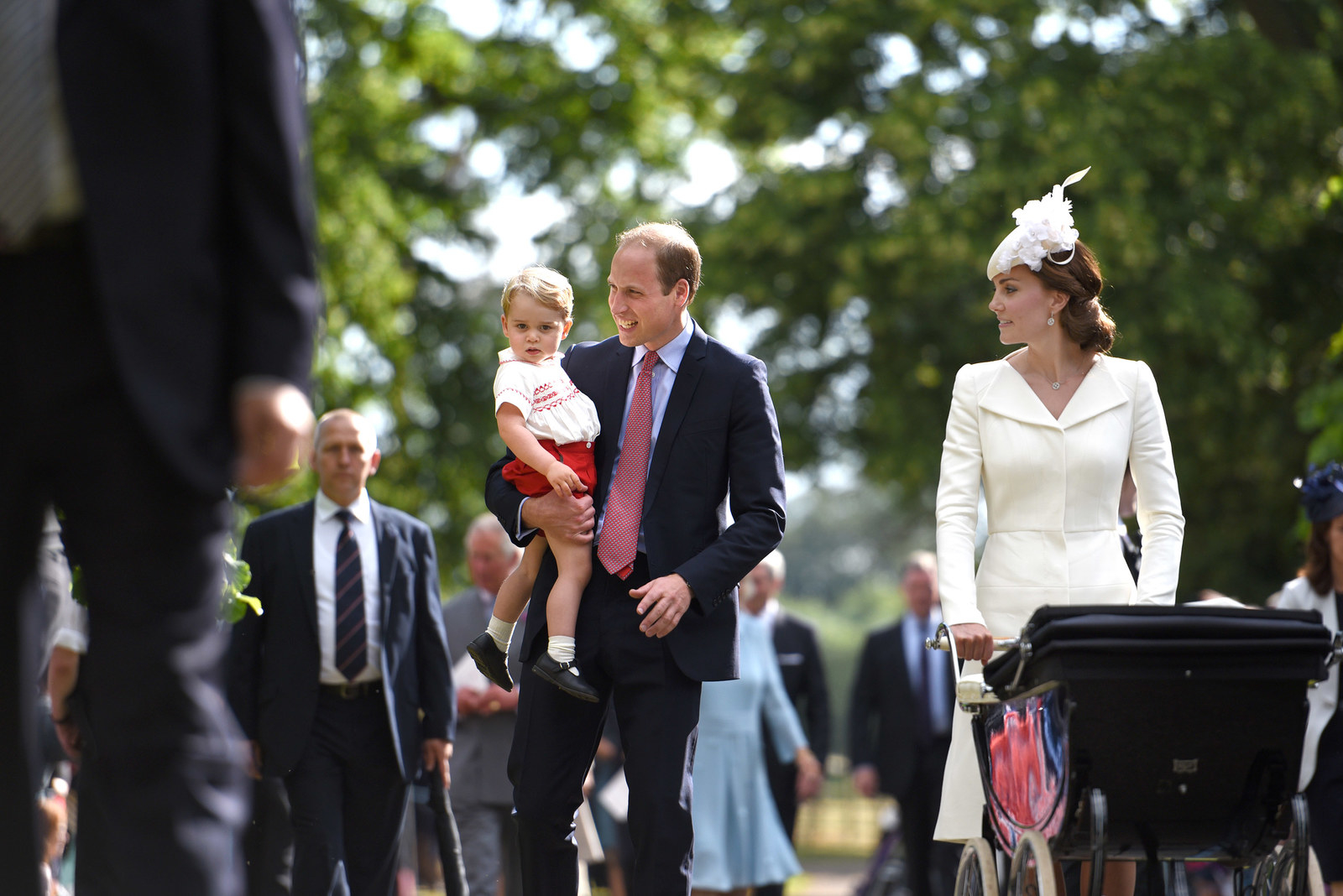 The Cambridges' oldest child, Prince George, was christened at St James's Palace in London in 2013.