Prince Charles had a bit of a run-in with a bald eagle at Sandringham Flower Show on Wednesday.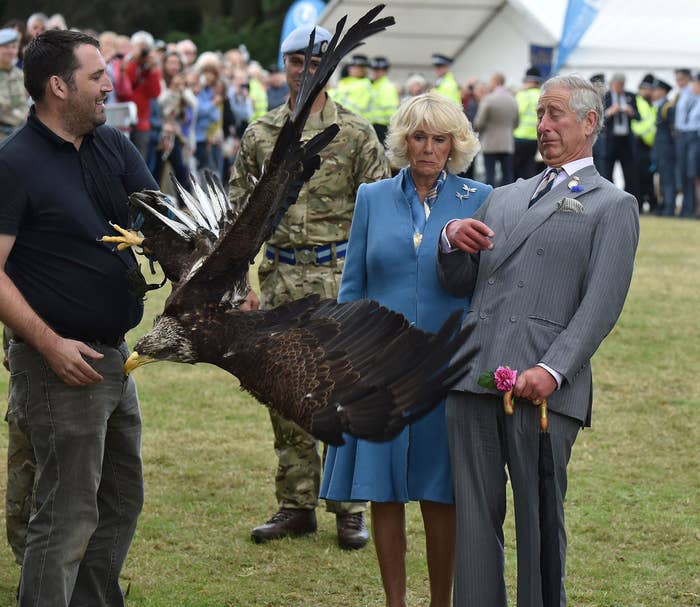 The Poke recognised the golden meme opportunity that His Royal Highness's disgruntled face gave us, and egged people on with the hashtag #PrinceCharlesBeingAttackedByThings.
And the people, they delivered...
Drake had a pop at the displeased Prince.
Charles looked upset at many things.
Nobody wants to see that much of Borat, tbf.
Charles felt Scarlett Johansson's pain.
Things got political.
Charles is apparently not a fan of Soleros.
Camilla didn't look too wild about the whole affair either, especially when sharks got involved.
Charles mightn't like Kim, but that soldier's into her.
And then the inevitable happened, as memes formed within memes.
Finally, Charles understood what that little girl was thinking.