Fresh talks between the government and the British Medical Association over the junior doctors contract will go on until Wednesday, ACAS has announced.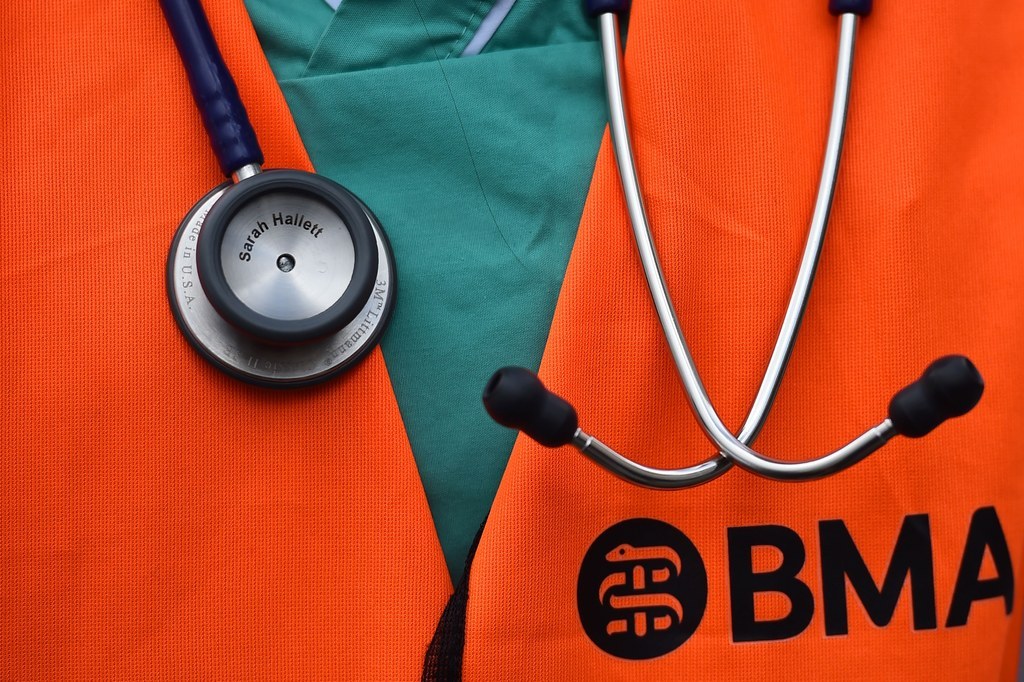 The current, unprecedented five days of talks, overseen by independent negotiating body ACAS, began on Monday and were due to conclude on Friday.
During this time, the health secretary's threat to impose the contract has been "paused" in the hope that a satisfactory agreement between the two sides can be reached.
The new contract being pushed by Jeremy Hunt was set to be introduced in August. It has been met with vehement opposition from junior doctors, who argue changes to the structure of their pay and working hours could compromise patient safety.
Several strikes, including a full walkout in which emergency care was withdrawn for two days in April, have taken place as a result.
In a joint statement on Friday, backed by both the government and the BMA, ACAS chair Sir Brendan Barber said this week's talks "have been conducted in a constructive and positive atmosphere" and that serious progress had been made.
He concluded, however, that "a limited amount of additional time" would help bring negotiations to a successful conclusion, and suggested the talks go on until Wednesday 18 May.
"This is a strictly time limited extension and represents a final opportunity to find an agreement as the basis for the resolution of this difficult dispute," Barber said.
The latest round of negotiations has been held quietly, in contrast to previous sit-downs, which took place against a backdrop of a public war of words between campaigners and the health secretary.
Barber said that while he understood there was "considerable media interest" in the issue, neither the government nor the BMA would be issuing further comment while the talks were ongoing.
"To give this the best possible chance of succeeding I have urged both parties to respect the confidentiality of the negotiations and to make no public comments on the talks and the issues under review and no hostile or negative comments about the other parties involved," Barber said.
"My priority, and that of the parties, must be to maintain the confidentiality that has given this process a chance of finding a breakthrough."
While no media statements have been released by the BMA, Dr Johann Malawana, who is leading negotiations on behalf of junior doctors, did say that all parties are keen to "rediscover the common ground", during a talk at a conference on Saturday.
"Our attitude in these negotiations has been not to trade grievances but to resolve them," Malawana told junior doctors during his address.
"Our aim has been to rediscover the common ground that is so great but so easily neglected – the shared interest of everyone in the health service to improve care for our patients. The temptation has been to relive the resentments, which are many, but instead we have tried to rediscover the opportunities."
He added that "a spirit of constructive engagement" had prevailed during last week's talks, but hinted that there was still much headway to be made before a deal could be reached.