A French newspaper has sung the praises of Welsh football fans, who have celebrated Euro 2016 peacefully, while England and Russian supporters have been embroiled in violent clashes.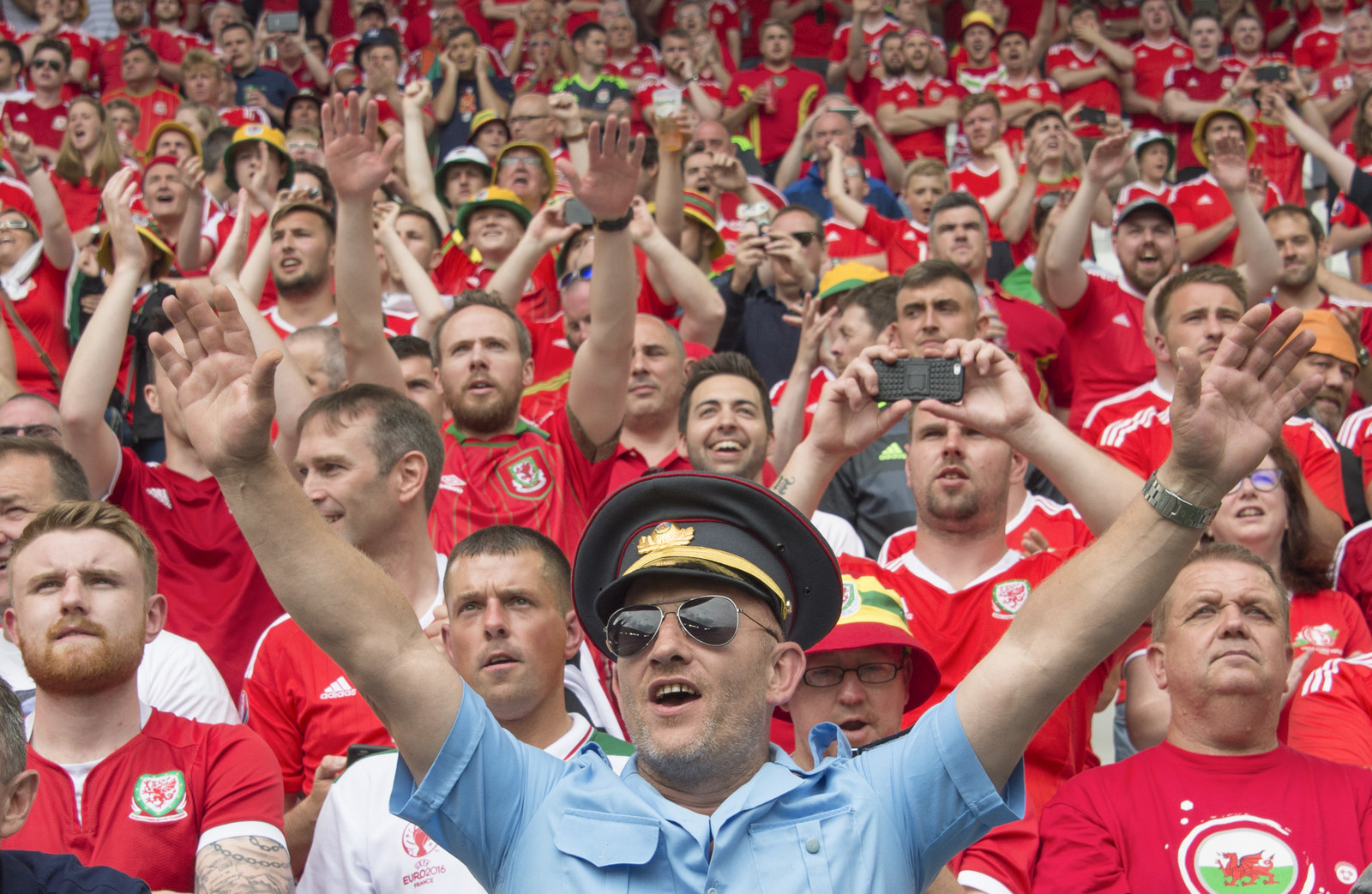 Thousands of Wales fans could be heard singing the Welsh national anthem as they exited the Nouveau Stade de Bordeaux after their team beat Slovakia 2-1 on Saturday.
Supporters were then seen merrily drinking around the town, in stark contrast to scenes in Marseilles.
French police used water cannons and tear gas on England fans, who pelted bars in the town with glass bottles at the climax of three days of violence, and Russia now faces charges of crowd disorder, racism, and letting off fireworks by UEFA – European football's governing body – following the conduct of fans at Saturday's match between the two teams.
"The Welsh are many, noisy, sometimes a little rowdy but mostly peaceful," journalist Vincent Garcia wrote in French newspaper L'Equipe on Sunday.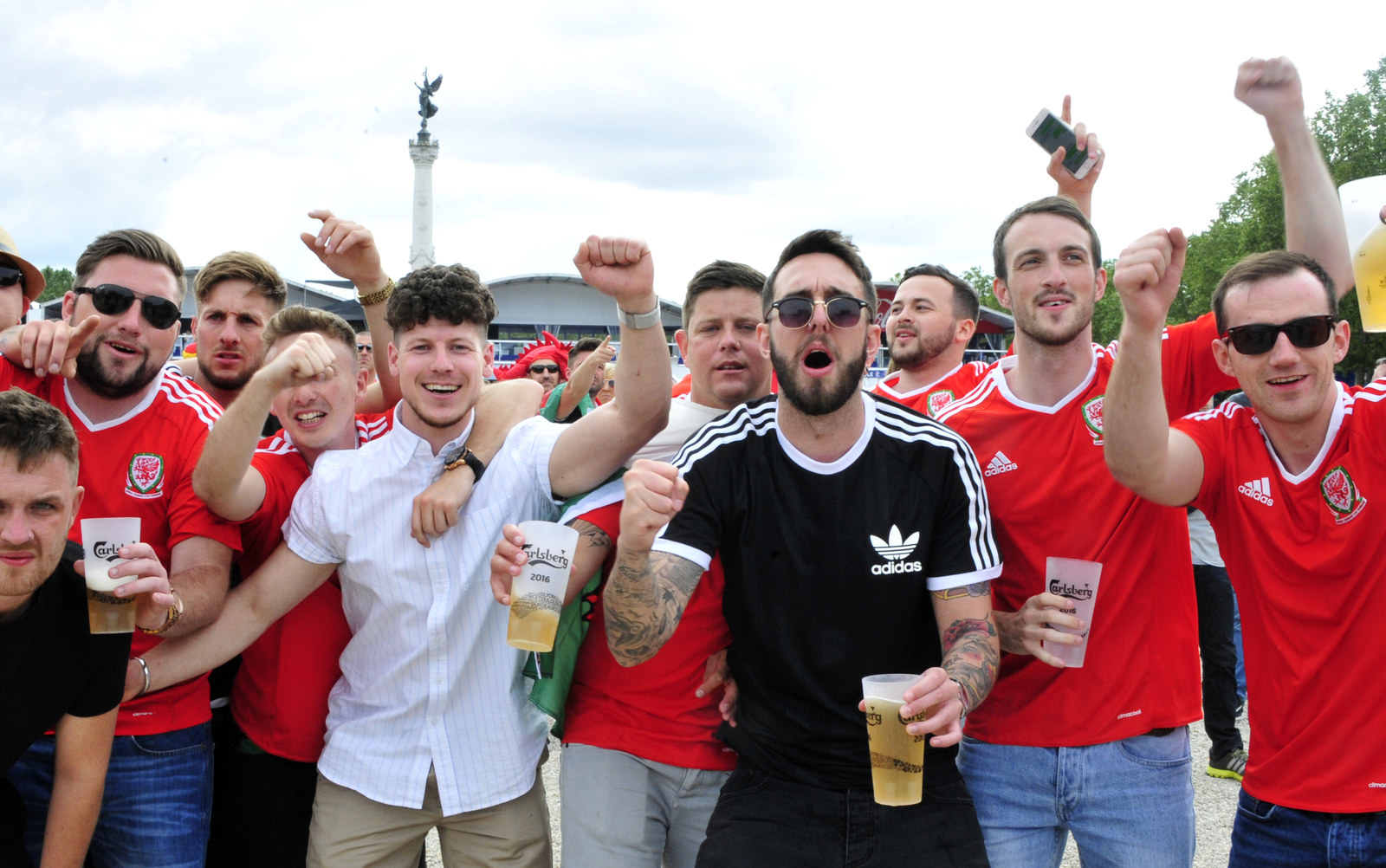 Garcia said the song sung by fans celebrating their teams victory in its first major victory for 58 years was "a hymn to give you goosebumps".
He said that "after such a long wait, the fans were thirsty for victory," but praised their ability to remain peaceful.
Seemingly alluding to the violence caused by drunk English fans, Garcia added, "they must tolerate drink better than others".
In the town of Bordeaux, fans were seen to congratulate a newlywed couple, while those watching the match on a big screen in Paris hugged and kissed as their team won the match.
Welsh police, who are in France supporting local police during the tournament praised "great behaviour from our thousands of fans around Bordeaux city centre," according to the BBC.
On Sunday a UK government spokesperson said that more police would be sent to France when Wales face England in Lens on Thursday, following days of violence from English fans in Marseilles.
On Saturday night, the Eiffel Tower lit up with the colours of the Welsh flag in support of the team's victory.
But one England fan seemed peeved to see the Welsh flag in lights in the French capital.
"It's disheartening from an England fan's [point of view] seeing the Wales colours [on the Eiffel Tower]" he told Wales Online, but added that he was "not worried at all" about England's chances of being Wales when the two teams go head-to-head at the Stade Bollaert-Delelis in Lens on Thursday.
Looks like there are no comments yet.
Be the first to comment!