Everyone Thought Britain's Eurovision Entry Was Shit
Self-deprecating British wit, or actually just honest?
Britain's Eurovision entry, Electro Velvet, performed a swing, scat, pop mash-up called "I'm Still in Love with You" in Austria tonight.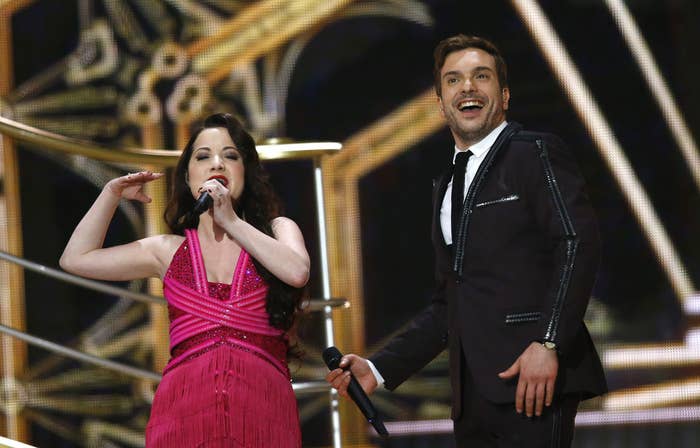 Brits on Twitter greeted the performance with a typical, self-deprecating modesty.
Then things got political.
Some people got a bit nostalgic about it.
But mostly, everyone just thought it was shit.