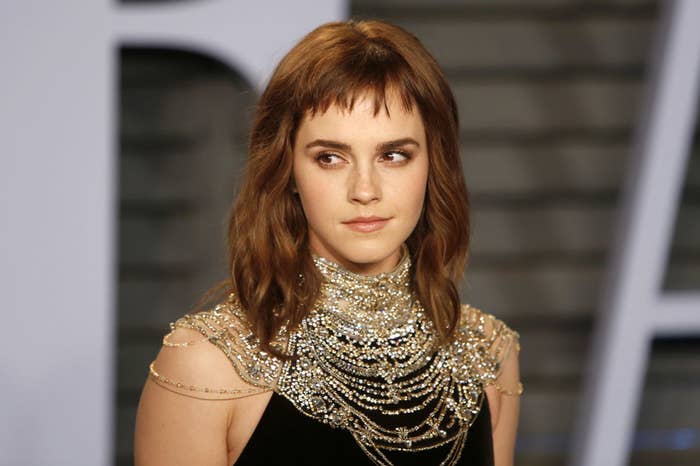 Harry Potter actor and feminist campaigner Emma Watson has written a moving open letter to Savita Halappanavar, who died in Ireland in 2012 after she was denied access to an abortion while she experienced a septic miscarriage.
"In your memory, and towards our liberation, we continue the fight for reproductive justice," Watson wrote in Porter magazine.
Earlier this year, the Irish public voted to overturn its highly restrictive abortion law. Halappanavar's death had galvanised campaigning efforts to repeal the 8th Amendment of the Irish Constitution, the law which prevented abortion, and the phrase "Never Again" and her image were prominent features in the referendum campaign.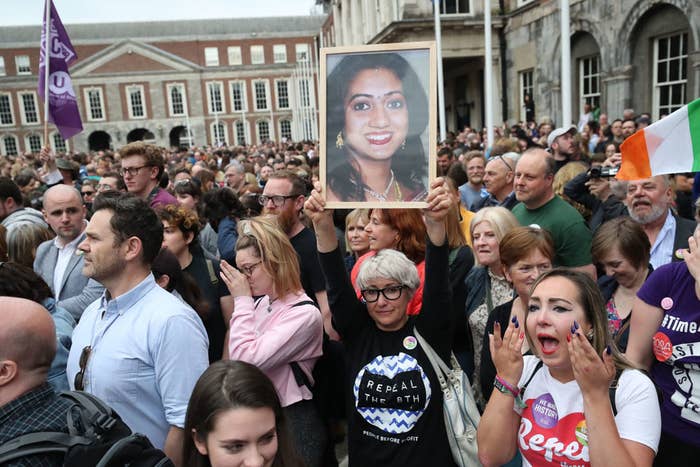 "You didn't want to become the face of a movement; you wanted a procedure that would have saved your life," Watson wrote.

"When news of your death broke in 2012, the urgent call to action from Irish activists reverberated around the world — repeal the Eighth Amendment of the Irish Constitution.

"Time and again, when our local and global communities collectively mourn a tragic death due to social injustice, we pay tribute, mobilize and proclaim: rest in power.

"A promise to the departed and a rallying call to society, we chant: never again.
"But it is rare that justice truly prevails for those whose deaths come to symbolize structural inequality," she continued.

"Rarer still is a historic feminist victory that emboldens the fight for reproductive justice everywhere."

During the campaign for May's referendum on abortion law — in which 66.4% voted to repeal the 8th Amendment — people left powerful notes in remembrance of Halappanavar at a memorial mural in Dublin.
"A note on your memorial in Dublin read, 'Because you slept, many of us woke'," Watson continued.

"That the eighth amendment enabled valuing the life of an unborn fetus over a living woman was a wake-up call to a nation. For you, and those forced to travel to the UK to access safe, legal abortion, justice was hard-won."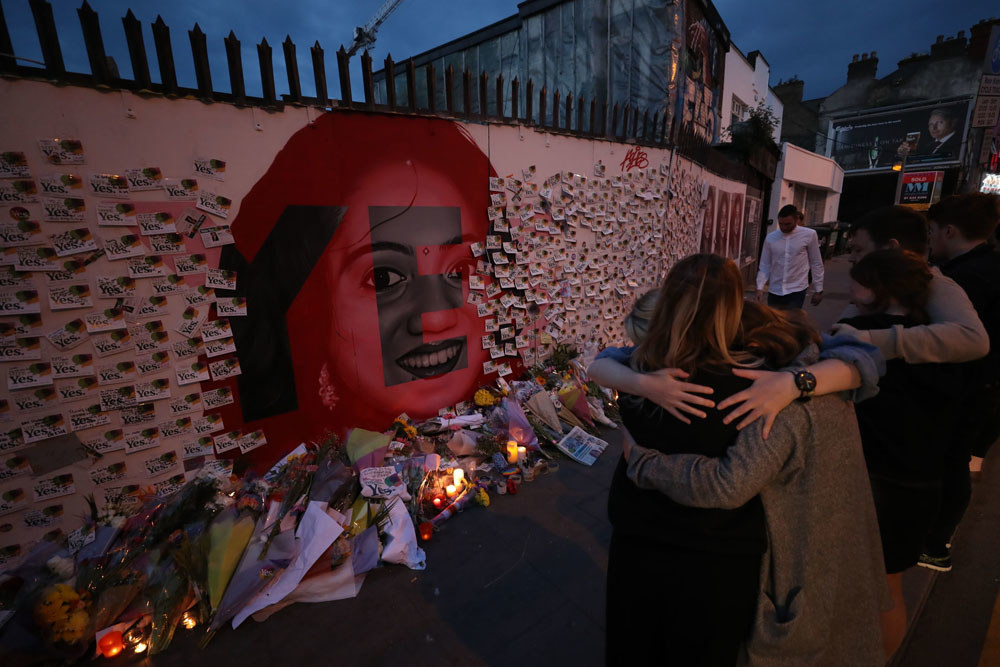 Watson notes that the fight for reproductive justice is far from over. While an inquiry was recently launched by the UK government into the impact of abortion law in Northern Ireland, it remains illegal in almost all circumstances there. In August, the Argentinian government voted to retain its highly restrictive abortion law.
"From Argentina to Poland, restrictive abortion laws punish and endanger girls, women and pregnant people," Watson wrote. "Still, Northern Ireland's abortion law predates the lightbulb."
Abortion rights activists, many of whom marched in Dublin yesterday in the annual March for Choice, which this year aimed to highlight Northern Ireland's abortion restrictions, praised Watson.
"Pretty amazing to see @EmmaWatson's letter to Savita Halappanaver, who inspired so many, and for her to add her voice to the call for abortion rights in N/Ireland," Mara Clarke, who founded the Abortion Support Network, which helps fund women from Ireland and Northern Ireland who need to travel England for abortion, wrote on Twitter.
An average of 28 women per day travel from Northern Ireland to England for abortion, according to the most recent Department of Health figures. While people have voted to legalise abortion in the Republic of Ireland, the legislative process means that women will not be able to legally access abortion there until early next year. An average of nine women per day travel from Ireland to England for abortion, totalling an estimated 170,000 since 1980.