Now Another Wildfire Is Raging In The North Of England
Lancashire Fire and Rescue Service declared a major incident as a fire burned through Winter Hill and Scout Road, just days after the army was deployed to tackle a blaze at the nearby Saddleworth Moor.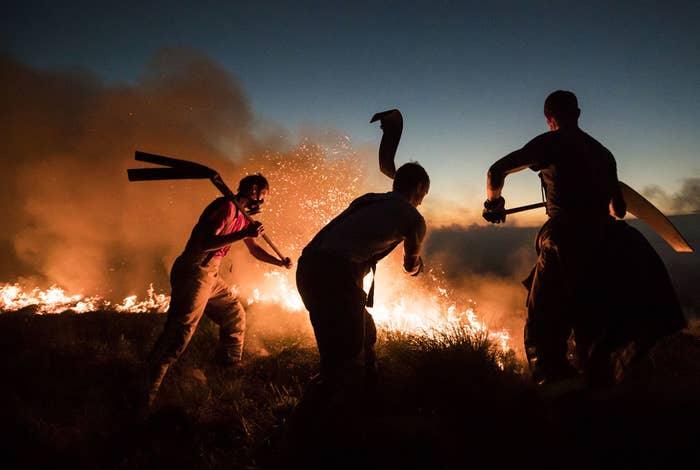 A major incident was declared to be underway early on Sunday morning as strong winds caused two large, separate wildfires on hillsides northwest of Bolton to merge.

The fires, at Winter Hill and Scout Road, northwest of Bolton, continued to rage as at least 25 fire engines and more than 100 firefighters from several services in the region were deployed to tackle the blaze.

One 22-year-old man from Bolton has been arrested as part of a joint investigation by police and fire and rescue services in connection with the fires.

The fires came days after separate fires swept across Saddleworth Moor, on the eastern edge of Greater Manchester, which still continued to blaze into Sunday despite army soldiers being drafted to limit its spread.
On Twitter, Lancashire Fire Service thanked fire services from Tyne and Wear, South Wales, Nottinghamshire, Humberside, Warwickshire, and Greater Manchester for their work in fighting the fire.
As well as getting water onto smouldering hot spots of the fire, firefighters are working to get water to a nearby woodland, which is especially dry following days of hot weather, in order to limit the spread of the fire.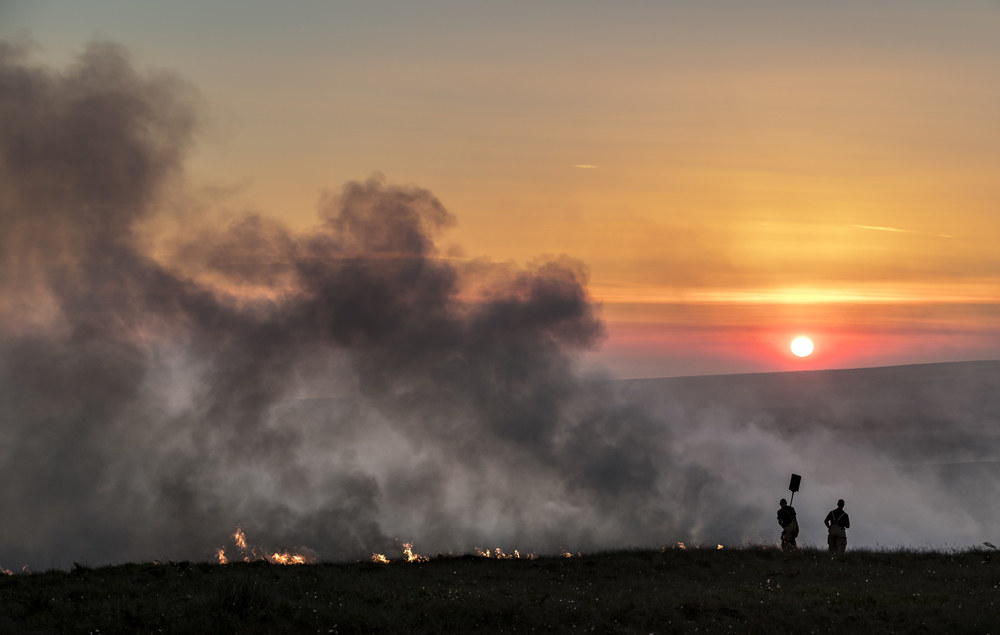 The majority of firefighters are working on the Scout Road site, Lancashire Fire Service said. Helicopters have also been deployed to fight the fire by dropping water from above.
Lancashire Fire and Rescue Service issued a request that people do not fly drones in the area, as they could hinder the efforts of firefighters working from the air. The service's official Twitter account warned that the drones are putting firefighters' and pilots' lives at risk.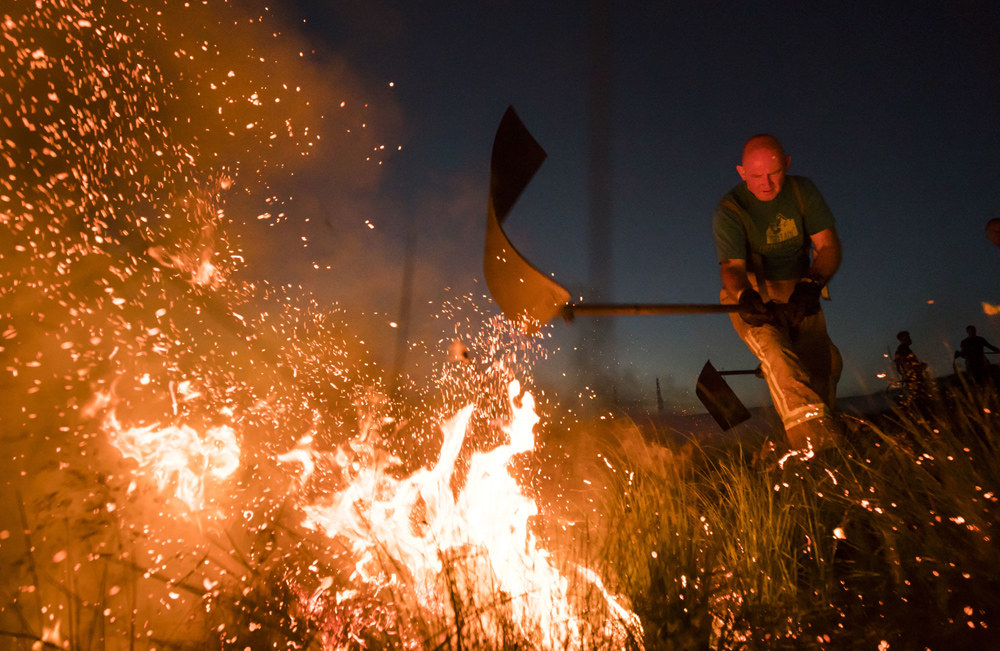 Local residents have not been evacuated from their homes, as they were following fires at the nearby Saddleworth Moor earlier this week, but Lancashire Fire Service did advise people living nearby to keep their windows and doors closed in order to prevent the smoke from getting in.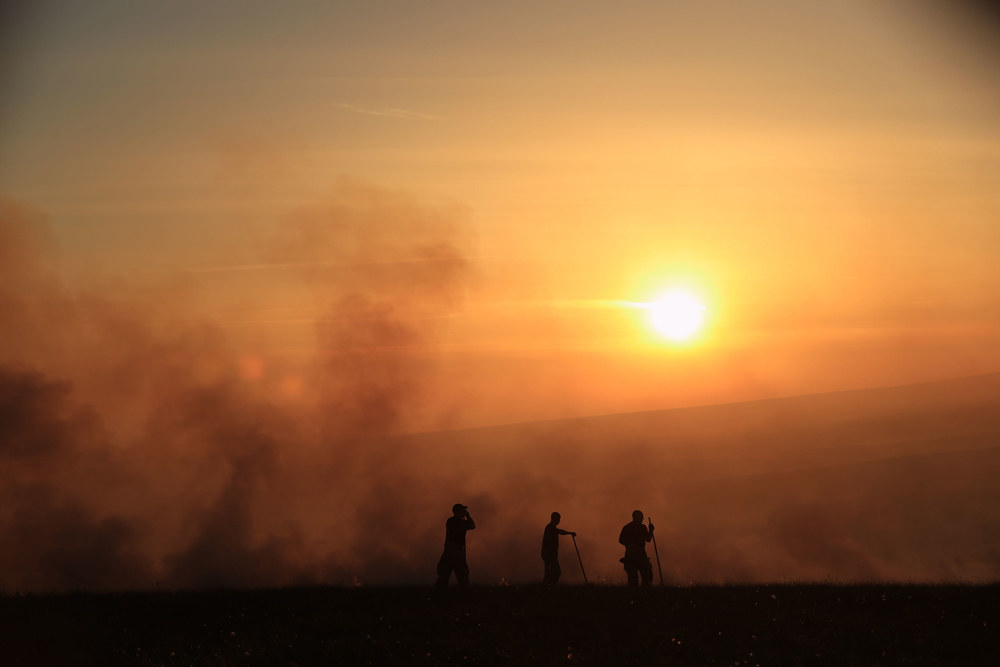 Guidance from Public Health England included suggestions such as limiting time spent outdoors and avoiding strenuous physical activity, setting air conditioners to recirculate mode, and only opening windows and doors once the smoke has moved away.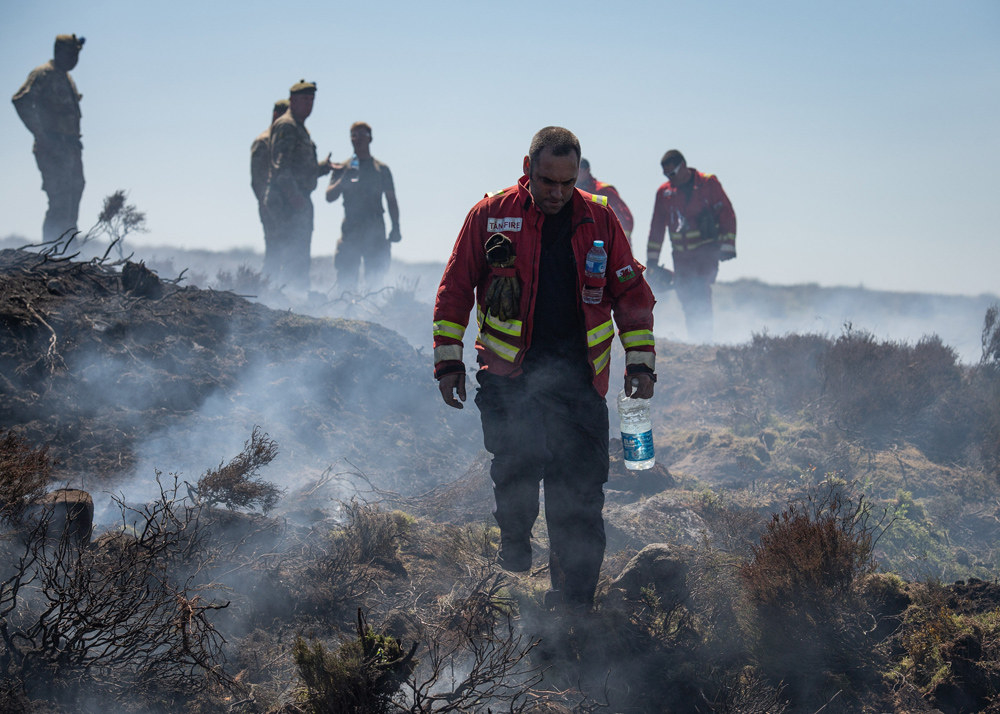 At Saddleworth Moor, which is less than 40 miles from Winter Hill, the Greater Manchester Fire and Rescue Service said that good progress has been made in tackling the blaze, which has been raging since early this week.

On Saturday, more than 100 firefighters remained at Saddleworth. This week they were assisted by 100 military personnel after the army was deployed to the site.
Fire and rescue services have told people to continue to avoid the area.