Tuesday's planned strike by junior doctors has been suspended after a potential agreement was reached by the British Medical Association and health secretary Jeremy Hunt.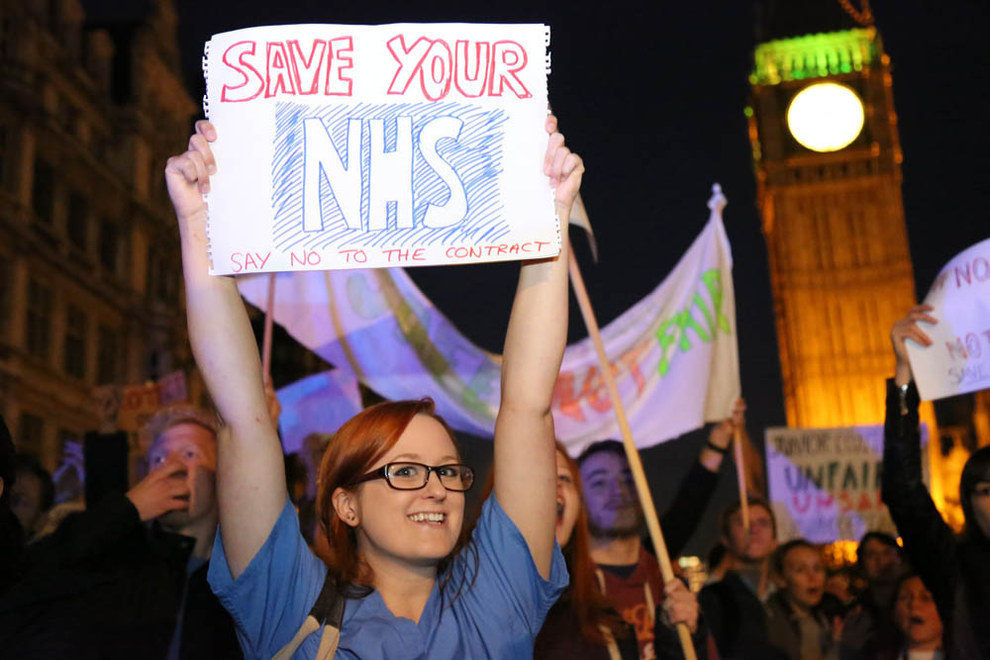 But, Hunt added, "removing the threat of imposition permanently" had not been agreed.
He reiterated his belief that higher mortality rates on weekends are in part due to current contracts having "the unintended consequence of making it too hard for hospitals to roster urgent and emergency care evenly across seven days".
Following Hunt's statement to the Commons, Labour shadow health secretary Heidi Alexander called for a cross-party collaboration on delivering a seven-day NHS service.
As highlighted by Hunt in his statement, the Academy of Medical Royal Colleges has noted numerous factors beyond the availability of junior doctors that could contribute to a higher number of deaths at weekends.
Hunt said he acknowledged the Royal Colleges' claim that "deficiencies in care processes [are] linked to the absence of skilled and empowered senior staff in a system which is not configured to provide full diagnostic and support services seven days a week".
Following the announcement by ACAS, Alexander said the news had "made my day".
Despite junior doctors overwhelmingly supporting strikes, with over 98% of those balloted voting in favour of industrial action, many have said that they felt backed into a corner by the government.
"It's with heavy hearts that we've made this decision," junior doctor Rachel Clarke told BuzzFeed News when the ballot result was announced.
Doctors are "standing up in the face of threats and bullying and hopefully leading the way for everyone in the NHS to fight to protect the best health system in the world", another junior doctor, Jessica Hanlon, told us.
The suspension has been met with support from the medical community.
Others criticised the government for waiting until the final hour to agree to the BMA's ongoing plea for imposition of the contract to be removed before meaningful negotiations could ensue.