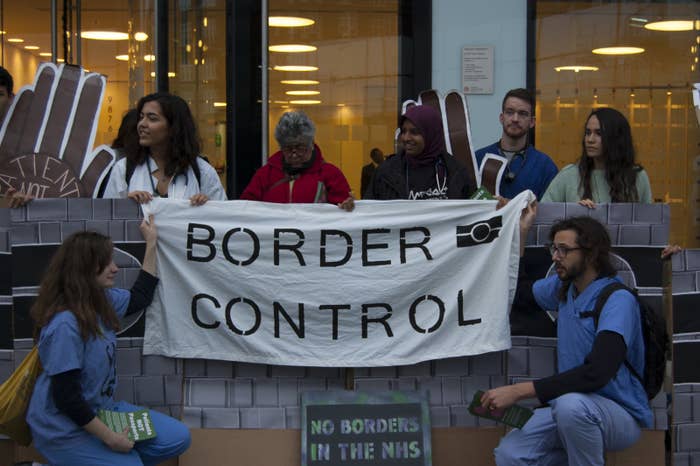 Doctors have said they could end up being ethically compromised by the new legal requirement to refuse non-urgent care in the NHS to overseas patients unless they can prove they have paid for it.
"It's putting doctors into a really, really difficult position," Rita, an NHS doctor who preferred not to give her last name, told BuzzFeed News at a demonstration against the policy outside the Department of Health this morning.

"It means you have to go against your moral code as a doctor, or you have to do something which is against the law."

While patients who are not from the UK are already required to pay for some treatment in the NHS, whether through reciprocal healthcare agreements with their home countries or as a condition of their visa, from today, hospitals will be legally required to recover any costs prior to a patient receiving treatment, rather than billing for care retrospectively.
Health secretary Jeremy Hunt said the measure will reduce the cost of "health tourism", although the government's own analysis suggests the changes will only save the NHS around £200,000 a year.

Dr Piyush Pushkar, an NHS doctor specialising in psychiatry who is also co-chair of the Manchester branch of the campaign group Medact, told BuzzFeed News he felt compromised by the new policy.

"There's the ethical worry," he said "Obviously you want to treat people who are in front of you who are presenting to you with some kind of health issue, but there is the legal worry as well, because the guidance says there could be disciplinary action taken against medical professionals if they don't follow these new regulations.

"That's going to have to be counterbalanced against the risk of being negligent towards those people. What do you do? Doctors and nurses will be trapped in this position where from an ethical point of view you just want to treat the patient, but from a legal point of view you won't know what to do."

Emergency care will still be available free of charge for all patients. "The NHS will never withhold urgent and immediately necessary treatment," a spokesperson for the Department of Health said.

But Pushkar believed inevitable ambiguity over what would and wouldn't require urgent treatment could pose serious problems.
"There's massive issues around the grey areas in this," he said. "There will be mistakes made – there's already been mistakes made in the pilots.

"There was a patient kept in an ambulance for two hours outside Manchester Royal Infirmary A&E, waiting for people to work out if he was eligible, and that was for urgent care."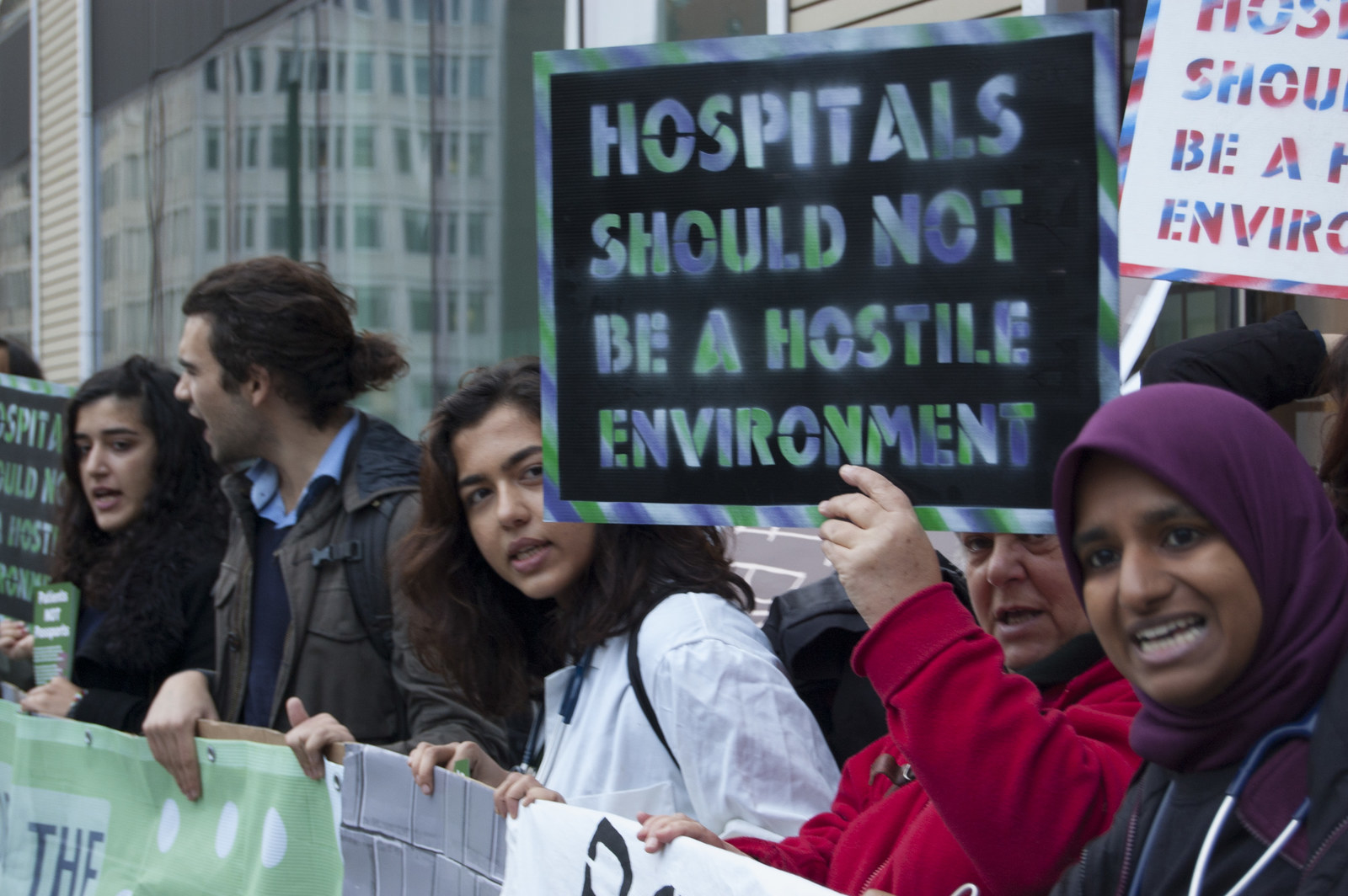 Dr Jess Potter, a respiratory specialist, also pointed to this problem when speaking to BuzzFeed News on the issue recently, noting that often seemingly non-urgent procedures are required in order to determine whether a case is urgent, or whether the patient is suffering from one of several infectious diseases that are also exempt from charges.
There is also concern among doctors that they may not be able to easily identify if patients are refugees or asylum seekers whose immigration status may mean they are still entitled to free NHS care.
Recent research by Medact, which surveyed 198 healthcare professionals working in the North West of England, found 79% could not confidently define refugees, asylum seekers, and failed asylum seekers, who would be all be exempt from upfront charges.

While GP and emergency services are free for all patients using the NHS, 62% of those polled thought failed asylum seekers were ineligible for free primary care, and 30% believed failed asylum seekers would not be entitled to free emergency NHS care.
"There's lots of confusion among healthcare professionals who will be involved in decisions about eligible for what," Pushkar said. "Staff are not prepared for this."

Mary Agnew, assistant director for standards and ethics at the General Medical Council, which regulates doctors, said the overriding duty of doctors is to their patient.
"This must always be their first concern," Agnew said. "If they think a patient needs urgent care they should treat them. Vulnerable people must not be deterred from seeking healthcare, and it is important that the relationship between patients and doctors is never damaged."
Agnew welcomed the Department of Health's decision to include exemptions for some types of care, including A&E, for some groups of vulnerable people and for children, but emphasised the importance of both staff and patients fully understanding these distinctions.
"These new rules are very complex, so it is important that doctors and their colleagues are given training and support on how to implement them," Agnew said. "It will be important to review the impact of these regulations, including how they impact on health professionals."