The number of doctors who could now leave the UK to work overseas has increased by more than one-third in the last year, new figures seen by BuzzFeed News reveal.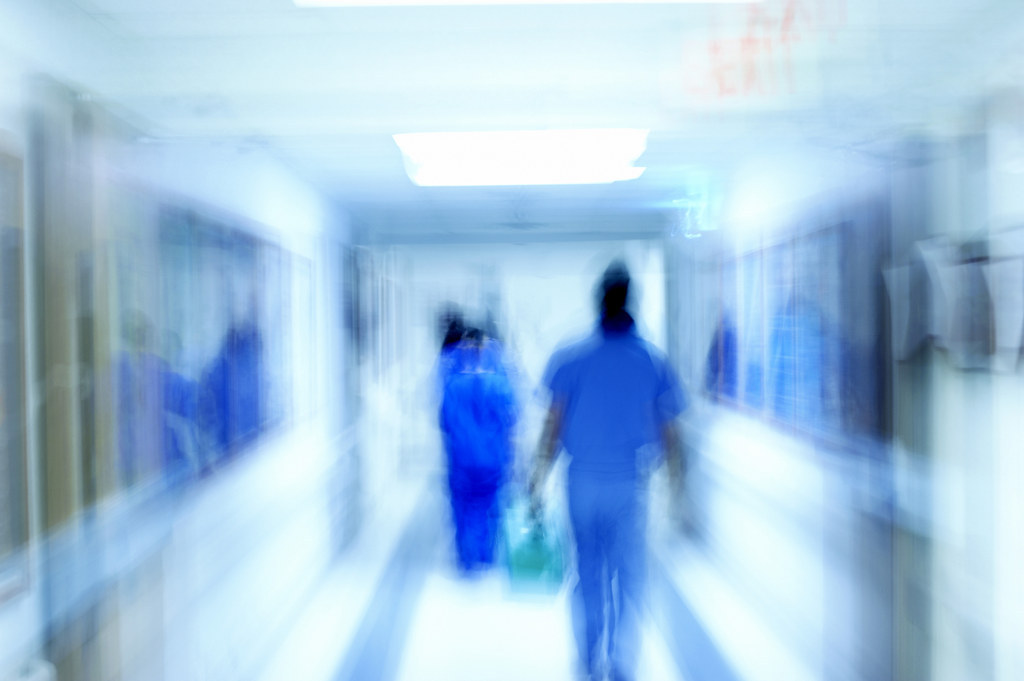 Amid warnings that new junior doctor contracts proposed by health secretary Jeremy Hunt could spark a recruitment and retention crisis, the General Medical Council has seen a 35% increase in the number of certificates of current professional status (CCPS) – the document a doctor would need to work abroad – issued this year.
In 2015 the GMC has issued 7,588 certificates compared with 4,925 last year. In 2013, doctors were issued with 5,142 certificates.
The new contract would see "sociable working hours", for which junior doctors are paid a standard rate, change from 7am–7pm Monday–Friday to 7am–10pm Monday–Saturday.
The proposed contract would also remove incremental pay rises, with increases instead based on moving through the stages of training and taking on more responsibility. Doctors have said the new contract also removes safeguards that mean hospitals can be penalised for overworking juniors.
The medical community has become increasingly vocal in its opposition to the new contract since Hunt proposed the changes in a call for a "seven-day NHS" back in July. Doctors say the everyday service is already leaving them dangerously overworked, and last month tens of thousands of doctors marched in multiple protests across the UK as the health secretary continued to push the changes.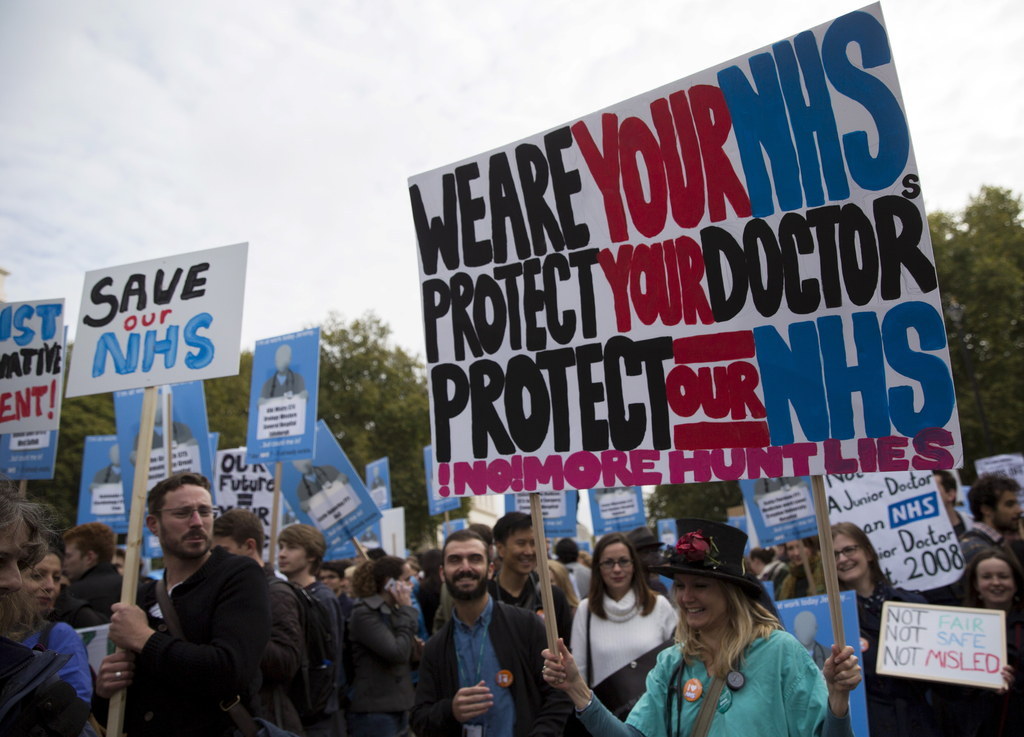 Doctors would need the CCPS to prove their professional status to a regulator or employer in the UK or if they wanted to register to practise in another country.
Of the doctors who have been issued with the CCPS in 2015, 7,456 are currently registered in the UK. Of those, 5,345 are connected with a designated body, which, according to the General Medical Council, "is a good indication that a doctor is still working in the UK".
The GMC said that there was an immediate spike in applications for the CCPS in mid-September this year, an increase of around 20% compared with the previous year. At that time doctors were encouraging one another on social media to apply for the certificate as a form of protest over the new contract.
As a result, the GMC has said the latest figures should be treated with some caution. But the medical royal colleges have warned that the changes pose "an immediate threat ... to the recruitment and retention of front line staff", and many young doctors have said that working outside the UK could be a better option if the new contract comes into force.
"I'm in my final year and I'm applying overseas for my first jobs. Protesting is the last resort we can take before we have to start thinking about going abroad," a medical student told BuzzFeed News during one protest in London.
"I've got a very specific skill set. I can't just go and work for another employer in the UK," Dr Osman Khalid, a junior doctor from London who has just returned from two years working in Sydney, told BuzzFeed News.
While a desire to be nearer friends and family encouraged him to come back to the UK, he said he had spent a significant amount of money to keep his Australian permanent residency visa to allow him to return if necessary. "I may only have one employer here, but I can go abroad," he said.
Australia appears to be emerging as the favoured alternative for UK doctors who say they could face a pay cut of up to 40% under the new contract.
"In general the feeling here is that medical staff are better looked after," said Alan Robertson, a British doctor currently working in Australia. He said that the difference between salaries in the UK and Australia was also significant. "Even before looking at private work the salary here is around double that earned in the UK," he said.
Comparing his experiences of medicine in two countries he's worked in, Khalid said that morale among doctors in London was "horrific", while in Sydney's hospitals "the general morale is a lot higher".
He said Australian hospitals were keen to recruit from the UK. "They love us. We speak English, we have similar training, a similar healthcare system," he said, adding that during his time working in Sydney, he was often asked if he had friends who would be interested in coming over there to work.
Khalid told us he didn't understand how newly qualified medical students were expected to get by in the UK without the financial backing of a rich family.
"Students are paying around £9,000 a year for six years of medical school and then starting on around £22,000 as a junior doctor," he said. "How can you live when out of that you also have to find £400 a year for General Medical Council membership, £20 per month to be in the British Medical Association, £100 per year for medical defence, and the £1,000 a pop for the exams we need to take in order to specialise?
While expenses in Australia were similar, Khalid said, higher wages made them easier to balance.
"A demoralised, overworked doctor is never going to be safe," he added.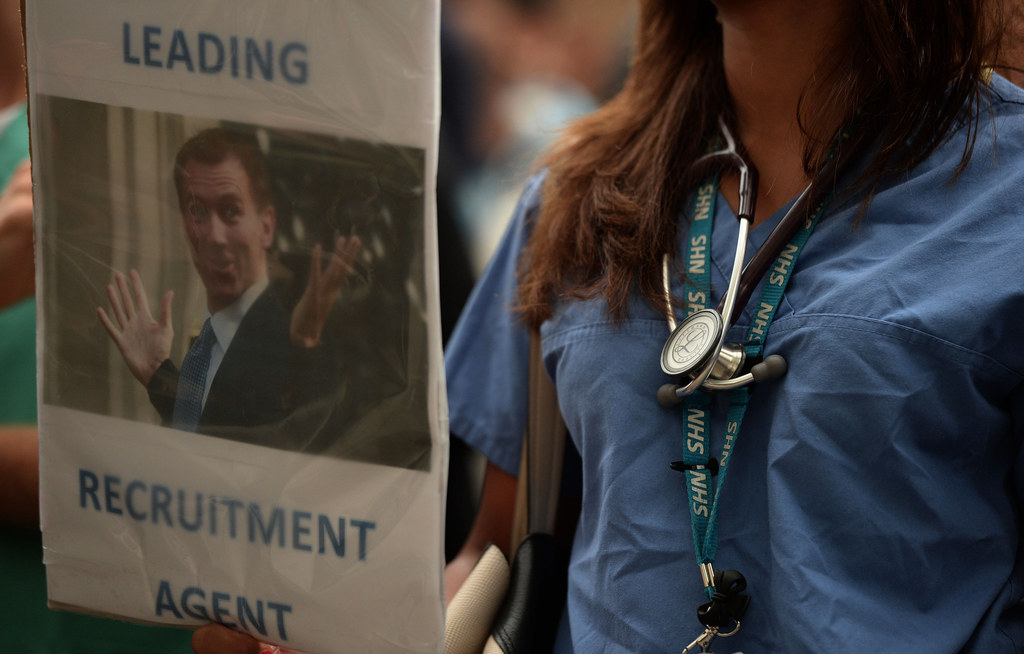 Dr Nina Beck, a junior doctor from Bristol who is preparing to return to the UK after a stint training in New Zealand, told BuzzFeed News she was "really struggling to see why I'm coming back".
She said that the "set-in-stone, iron-clad contract approved by the doctors' union" there, known as the MECA, is the kind of thing we need in the UK because, "primarily it protects patients, not doctors. The safeguards are just there to prevent abuse of working hours."
Beck told us that in the UK, the hospital she worked at would "easily make us do seven night shifts in a row, and I'd be broken by the fifth night."
Responding to the CCPS figures, a Department of Health spokesperson said on Tuesday:
NHS staff are our greatest asset and we want to make every effort to recruit and retain the very best. We want to reward junior doctors fairly whilst improving safety for both doctors and patients.

We have given absolute assurances that no junior doctor will receive a pay cut compared to their current contract, and we will reduce the number of hours doctors are asked to work — safeguards that aren't being introduced in other countries.

As many Royal Colleges have urged, the best way forward is for the BMA to come back to the negotiating table.