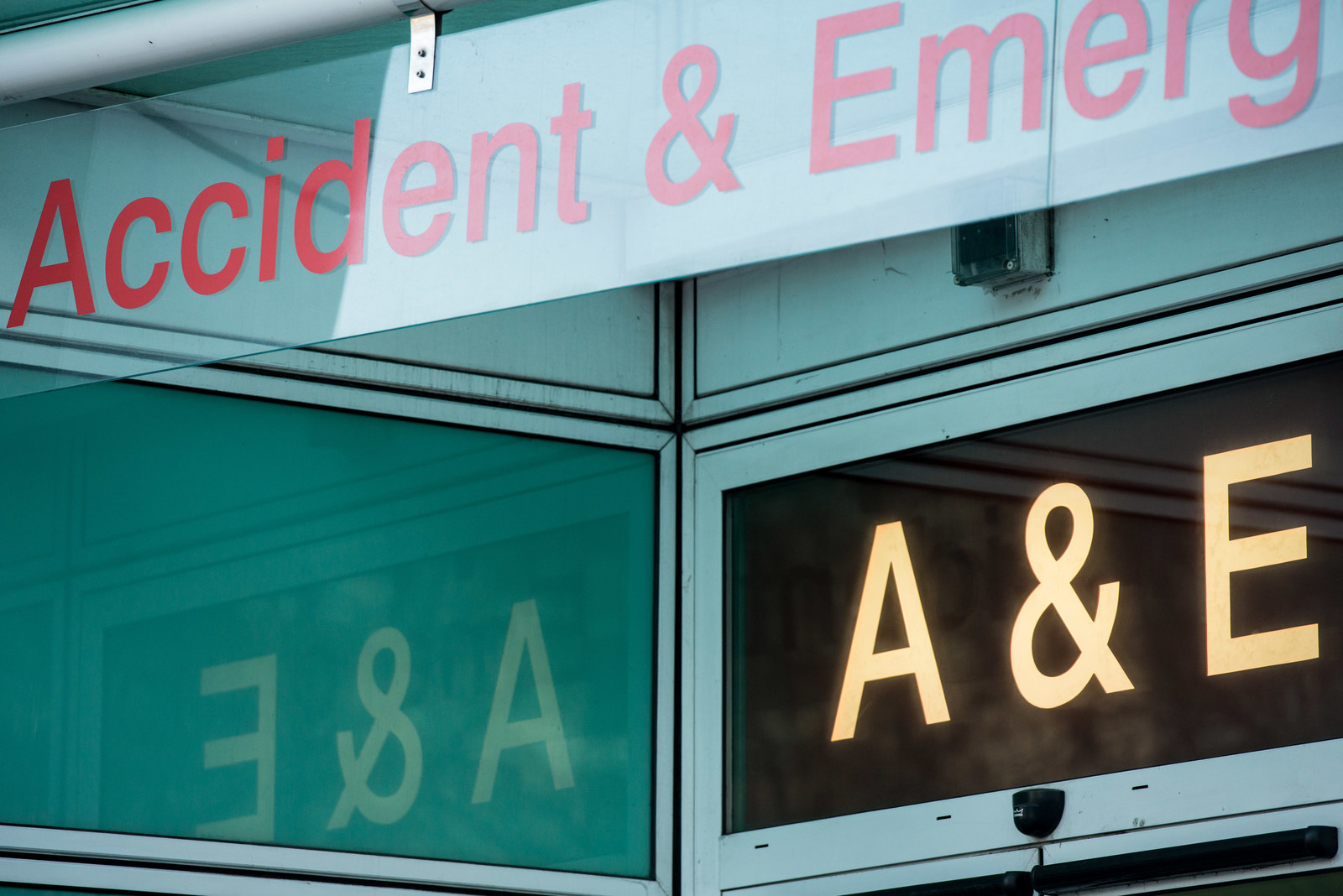 Doctors have warned of "catastrophe" in the health service if the government doesn't offer more funding for increased staffing in hospitals in addition to more money for improved social care and GP services in Wednesday's Autumn Statement.
"The NHS faces some of the most appalling funding and staffing shortages in its history while the government attempts to cut a further £22 billion worth of services by 2020," Amar Mashru, a junior doctor specialising in emergency medicine in London, told BuzzFeed News.

"I don't know a single frontline NHS doctor who isn't as scared as I am for my patients' safety," said Rachel Clarke, a junior doctor based in Oxford.
"We are seeing patients trapped in ambulances because there's no space in the emergency department, or lying on trollies in corridors for hours.

"Our rotas are riddled with gaps, whole emergency departments are being closed due to lack of doctors, and plans are being drawn up to close whole hospitals to save money. All this at a time of rising demand.
"We spend less on health than almost any country in Europe, and have fewer doctors and fewer hospital beds as well. If the government doesn't increase funding, patients' lives will be jeopardised as a consequence."

Prime minister Theresa May said in October that the NHS should not seek any more funding than the £10 billion that has already been pledged by the government, and that a £22 billion shortfall in its finances must still be closed by 2020.
Last week Chris Hopson, chief of NHS Providers, which is responsible for almost all NHS Trusts in England, repeated his assertion that the NHS simply can't deliver what is expected of it based on the funds currently available.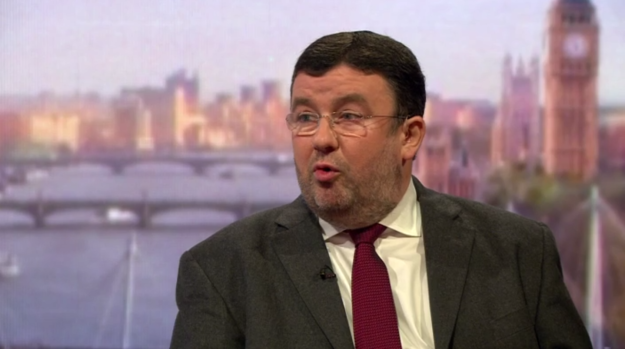 Ahead of Wednesday's Autumn Statement – the first since May took office – Hopson has outlined six areas that need to be urgently considered by the Treasury when allocating funds, particularly addressing a delay in the transfer of care between hospitals and social services, and increasing funding for GPs in order to take pressure away from A&E departments.
He also suggested a reconsideration of how savings are expected to be delivered by 2020, as well as highlighting the need for a better long-term plan to deal with an increasing, ageing population through subsequent parliaments.
Hopson told BuzzFeed News: "Increasing demand for services means the gap between what the NHS is being asked to provide and is able to deliver is growing. You only have to look at emergency department attendances [which are] up 5% in the past year, emergency admissions via major A&Es up nearly 4% over the same period, and delayed transfers of care at record levels to see the scale of the challenges we face."
Chris Ham, chief executive of independent health think tank The Kings Fund, agreed that increased funding for social care is essential. "The NHS needs to redouble efforts to manage demand and this will require investment in out-of-hospital services via the sustainability and transformation plans now being developed across England," Ham told BuzzFeed News.
But Hopson has discouraged doctors from claiming the NHS is in disarray, instead suggesting the focus should be on how patient care can be realistically delivered.
"This is a situation for cool heads. Talk of a potential 'catastrophe' is unhelpful," Hopson told us, referring to a tweet by Clarke in which she expressed concern about the potential impact of efficiency savings.
"We have been clear that without additional funding in this parliament the NHS will have to make some hard choices," Hopson continued.

"These could include services being scaled back or closed, some treatments being delayed or stopped, and more delays for patients. That is an outcome no one wants but we must be realistic about what we can expect from the NHS with the funding that is provided."
Clarke, however, insisted the scale of the crisis should not be underplayed, and that while increased funding for GPs and social care was both welcome and necessary, it was not enough to simply take the pressure off hospitals without also addressing staff shortages.
"When doctors and nurses on the NHS frontline are warning of impending catastrophe, that is precisely the time to take seriously their concerns, not dismiss them as somehow exaggerated," Clarke said.

She added that the consequences of inadequate funding for hospital staff could lead to a super-scale version of the Mid Staffordshire crisis, where between 400 and 1,200 patients died as a result of poor care from 2005 to 2009. An independent inquiry found management had drastically cut its workforce to make savings of £10 million.
"We have seen before what happens when medical leaders ignore the fears of ordinary frontline staff – it led to the horrific scandal of Mid Staffs, something this government vowed to prevent a repeat of," Clarke said.
"I cannot understand why Chris Hopson would call for more funding yet downplay the very real dangers of a government prioritising cost-cutting above patient safety.
"Many trusts are currently planning to cut staff numbers, downgrade their trained nurses to cheaper nursing associates, and their doctors to physicians associates – all because they are being forced to meet draconian, government-driven cost-cutting targets."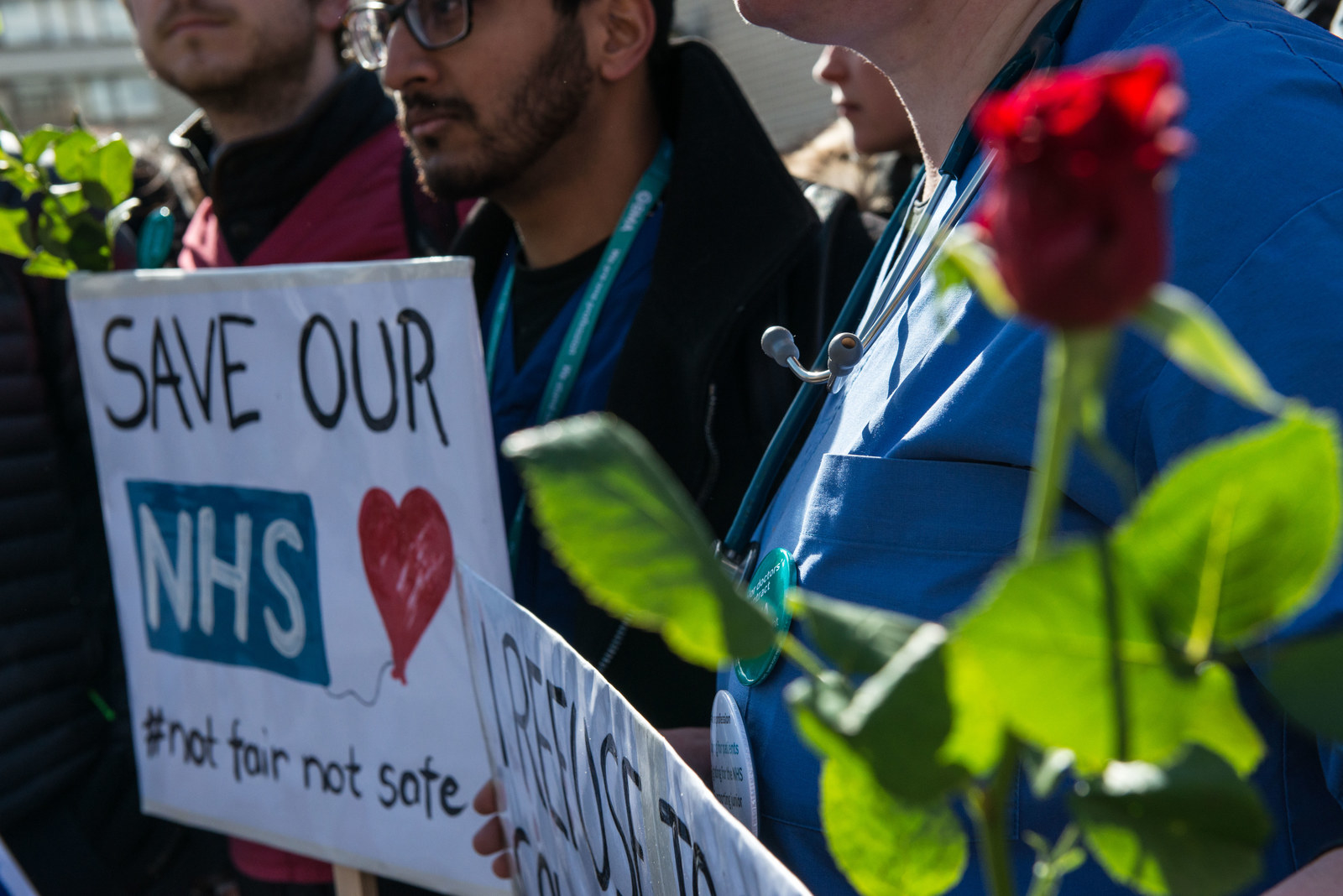 Mashru said that increasing funding for some areas while continuing to make savings in others was little more than a short-term solution that could have grave long-term consequences.
"These are choices of austerity at the expense of patient care and the safety of all of us," he said. "We are watching a Mid-Staffs scandal unfold on a national scale. Fundamentally there is no single plan to improve services to an ageing and increasingly complex population within a nationally funded health service, free at the point of use. Denying this is helping nobody."
Mashru said he welcomed "the bravery of Chris Hopson in trying to highlight the
funding choices being made by the government", but, he added, the responsibility for solving the problem ultimately lay with health secretary Jeremy Hunt.
If Hunt is to live up to being the "patient safety champion" he hopes to be celebrated as, Mashru said, then "he should be demanding better funding from the prime minister as he sees the quality of patient care declining every day".
In a statement, a Department of Health spokesperson said: "This government has taken tough economic decisions that have allowed us to invest in our NHS, which is meeting record patient demand whilst improving standards of care.
"We have prioritised funding for the NHS with £4 billion extra this year. We're also giving councils access to more money for social care – up to £3.5 billion by 2020 and are making sure GPs get the time they need to care for patients."