Doctors Are Worried That NHS Charges Will Stop Vulnerable Patients Getting The Treatment They Need
Overseas patients will soon be legally required to pay upfront for some NHS treatments, which many professionals say will get in the way of treating them safely.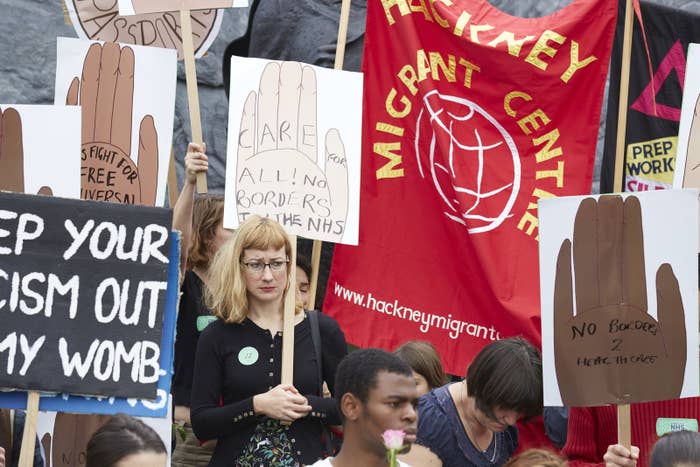 Doctors have expressed concern that changes to the way overseas patients are charged for NHS treatment will make it harder to provide necessary healthcare.
They've warned that some patients, such as those who fear being deported, will avoid going to hospital, while others simply won't be able to afford the treatment they need.
Currently, overseas patients who aren't entitled to free NHS care receive a bill for any non-urgent treatment they've received. From 23 October, however, they will be required to pay upfront for any care not considered life-saving – and will be turned away if they are unable to pay.
Health secretary Jeremy Hunt said the measure will reduce the cost of "health tourism", although the government's own analysis suggests the changes will only save the NHS around £200,000 a year.

The changes will affect overseas patients who are not from a country with a reciprocal healthcare agreement, don't pay an immigration health surcharge as part of their visa, and haven't been granted refugee status, or who are currently undocumented.
When the policy was announced in February, doctors described it as a "sledgehammer to the very vulnerable", and their fears have not been abated by the details in recently published guidelines.
"I think that charging people upfront for care will mean that lots of vulnerable people just don't get that care – because they can't afford it, or don't have the right paperwork to prove they are entitled to it," said Dr Andy Lephard, a GP at the Bevan Healthcare centre in Bradford, which provides primary care for asylum-seekers, refugees, homeless people, and other vulnerable groups.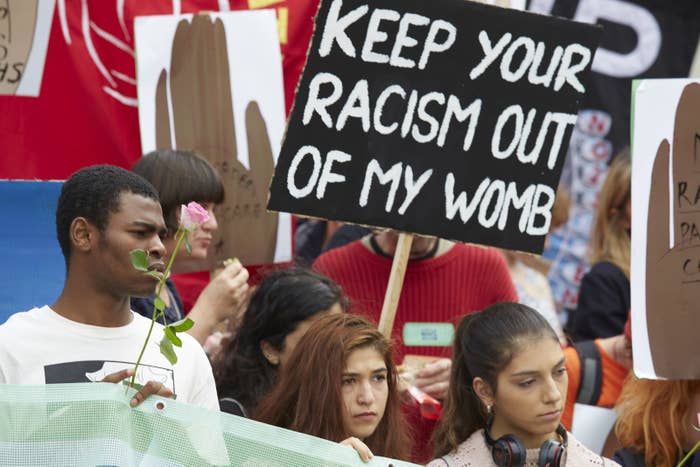 Lephard said the centre had previously been able to provide free care to people who were eventually given refugee status while their asylum claims were being processed, but that under the new policy, someone in the same situation would face charges they simply couldn't afford to pay.
"In the past those people would have been given a bill but they could at least get treatment in the meantime, and the costs were cancelled once they had been accepted as refugees," he said. "Now very vulnerable people could have to wait years for treatment they badly need. I worry about the consequences."

The greatest concern among doctors and campaigners BuzzFeed News spoke to was that the process of determining whether a patient is eligible for free NHS care would deter sick, vulnerable people from seeking treatment for fear of being deported.
"People won't know their rights and what they're entitled to, especially someone who doesn't have safe status in this country," a spokesperson from DocsNotCops, a campaign group that opposes upfront charging in the NHS, told us.
A pre-admittance form used by the Barts Health NHS Trust in east London states that information about a patient's residency will be shared with the Home Office, and could be used to enforce immigration controls. The form also states that failure to pay for treatment could lead to future restrictions on remaining in or entering the UK.
A spokesperson for the trust confirmed that this form is currently in use and is based on template forms provided by the Department of Health that are used by many hospital trusts.
A spokesperson for the Department of Health did not comment on the ways in which immigration information gathered when assessing a patient's eligibility for care under the new policy would be shared with the Home Office.

More than 1,000 people, including former NHS CEO Sir David Nicholson and over 430 individual medical professionals have signed an open letter to the Department of Health warning of the risks of checking patients' immigration status and charging upfront for treatment.

"We are concerned that these regulations have been laid without evaluation of their impact on health outcomes and health inequalities, without a full and robust assessment of the long-term costs to the NHS," said the letter, which is backed by the Royal College of Midwives, the Royal College of Paediatrics and Child Health, Unite, and Amnesty International.

"By denying healthcare to the most vulnerable in our society, these regulations will have negative consequences for us all," it continued.

In addition to emergency care being exempt from charges, the Department of Health's guidance also states that other vulnerable patients – such as those with infectious diseases such as tuberculosis (TB) and victims of human trafficking, domestic violence, or female genital mutilation – should receive free care.
But doctors believe there will be numerous barriers to identifying these exemptions prior to a patient being charged for their care, meaning patients will be turned away without treatment if they cannot pay.

"Patients don't come to the front door of any healthcare setting able to tell the doctor that have they have TB – they say they have a cough," Dr Jess Potter, who is currently researching healthcare access for immigrants with TB at Queen Mary University in east London, told BuzzFeed News.
In that scenario, she said, a doctor would be treating a cough, which would not be exempt from charges until it was determined that it was TB.
"If the patient presents to A&E with a cough, a doctor will not see that as an emergency and will send them to a GP, or they will say we will assess you, but you'll have to fill in a form about eligibility," she continued.

"At this point, we don't know what they have or the underlying causes. It might be TB, which is exempt, but the patient doesn't know that. Hospital clerical staff may know what's exempt from charges, but they're not there to come up with diagnoses."

Potter also noted that it was standard practice for a doctor to explore whether symptoms could be as a result of a variety of conditions, which may or may not be exempt from charges, before making a diagnosis.

"I'm worried that the regulations state that investigations to exempt conditions are free, but I might have several conditions in mind, and if it's not an exempt one, people will be charged," she said. "There's an infinite list of things that could be causing something, and we investigate the ones we think it's most likely to be, but we won't get there if the patient has to pay to get that far."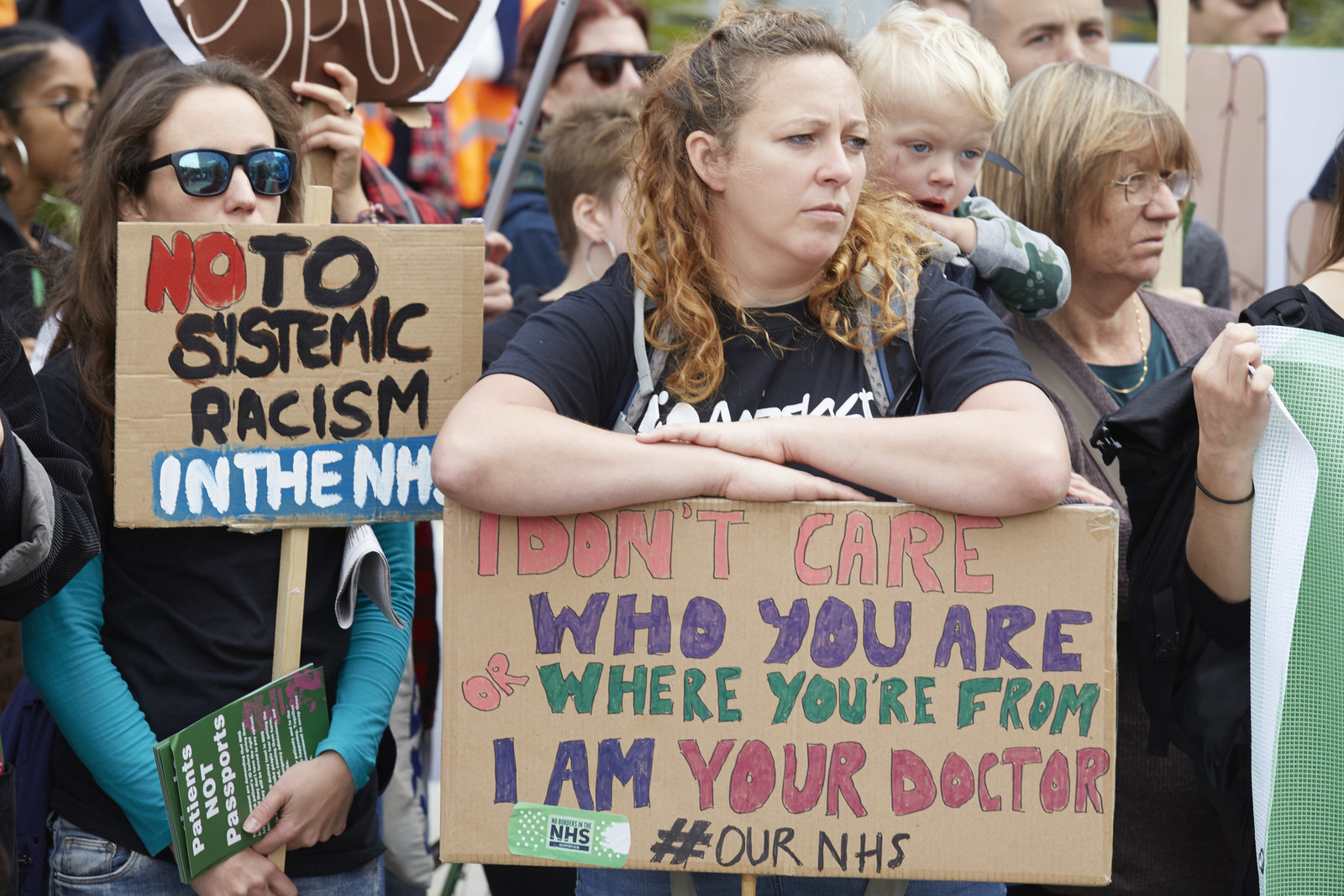 Working out whether a patient is exempt from charges because they're a victim of domestic violence or trafficking could be equally difficult.
"We're talking about women who aren't going to be able to come in and explicitly say what's happening to them because they are afraid," the DocsNotCops spokesperson said. "I feel like once again the guidance is lacking nuance in terms of how these things act out in real life."
On the ground, doctors are worried about how making these checks prior to treatment will impact on their workload, in what many have described as an already overstretched system.

NHS hospital doctors contacted by BuzzFeed News were not aware that upfront charges for overseas patients would be legally required from the end of this month, and no guidance on how to implement them had been shared by their trusts.
Several NHS trusts contacted by BuzzFeed News, including some of the largest in England, declined to share details of what had been communicated with staff around the implementation of the changes to overseas patients charges.
A spokesperson for the Department of Health said eligibility for charges would be determined by overseas visitors managers rather than doctors, but would not clarify whether more staff would be recruited in order to assess patients prior to treatment.
But doctors we spoke to believe it will be impossible to determine whether a patient needs urgent treatment or whether their condition is among those exempt from charges without clinical assessment, and are concerned by the lack of communication from their trusts on how it will work in practice.
"As clinicians, our priority is always to treat patients based on their immediate healthcare needs – this helps us to deliver the best care and give patients the best outcome," said Dr Nadia Masood, an anaesthetist from London.

"It's difficult enough dealing with the additional barriers to caring for patients, in the form of bed and staff shortages imposed by an underfunded NHS. If we can't commence care until payment received, that is likely to delay the care the patient needs. This will definitely impact on our ability to do our job."

Dr Mohsin Khan, a psychiatrist in London, worried the implementation of eligibility checks could lead to discrimination.
"You don't want vulnerable patients to feel as though they've been interrogated or treated with suspicion when they are seeking help," he said. "Clinical staff shouldn't be too closely involved in this – their job is not to act as a financial or an immigration gatekeeper."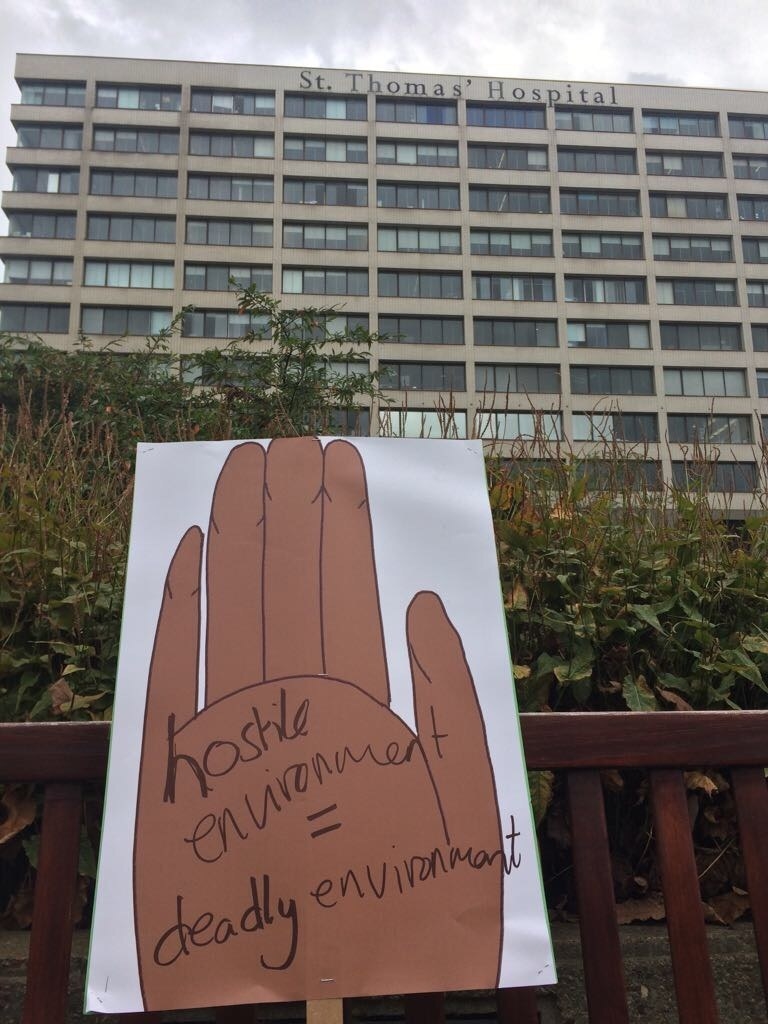 Dr Tom Oates, a nephrology specialist from London, also worried that immigration status checks would infringe on the primary duties of a doctor.
"While it's hard to think of a situation in which a person working in a hospital would impede clinicians from doing their jobs caring for patients, it's easy to see that this could be a potential endpoint of this legislation," he said.
"It's also easy to visualise a scenario in which a patient is denied or delayed treatment based on a misunderstanding of these categories.

"I have always seen my job as treating patients based on need. I would categorically not wish to be involved in assessing acutely unwell patients' need for upfront payment."

The Department of Health is expected to report on the outcomes of the new policy, which has been piloted in 20 NHS trusts, later this year. In the meantime, it will make upfront charging of overseas patients compulsory in all hospitals from 23 October.

"The NHS is a national not an international health service," the Department of Health spokesperson said. "We have no problem with overseas visitors using our NHS as long as they make a fair financial contribution, just as the British taxpayer does.

"The NHS will never withhold urgent and immediately necessary treatment and our guidance specifically says that some vulnerable groups such as asylum-seekers are exempt from charging for care.

"All the money raised goes back into funding care for NHS patients."