Defence Secretary Michael Fallon Refuses To Say London Will Be Safe Under Sadiq Khan
Michael Fallon repeatedly side-stepped questions about the capital's security in a radio interview following Sadiq Khan's election as mayor of London.
Defence secretary Michael Fallon has refused to say that London would be safe under its newly-elected mayor, Sadiq Khan.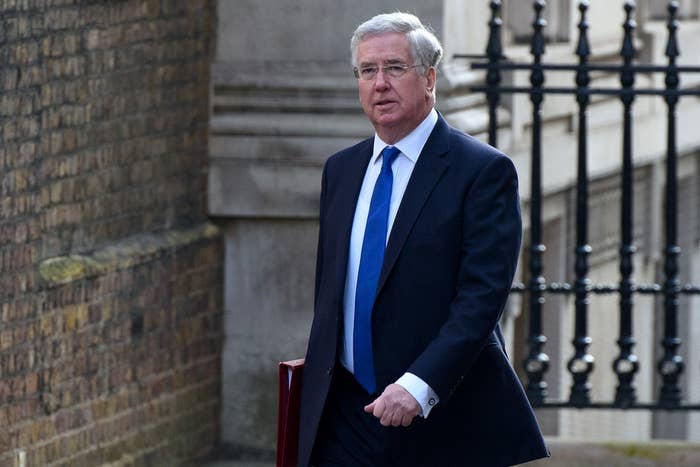 During an interview on BBC Radio 4's Today programme on Saturday morning, Fallon side-stepped presenter Sarah Montague's questioning over the capital's security several times, offering instead that the government hoped to work with Khan "to ensure London continues to grow successfully for all Londoners".
Khan beat his Conservative rival Zac Goldsmith to be elected as mayor of London by 65% to 35% on Friday night. The 1,310,143 votes he won in the final round are effectively the biggest personal mandate for a politician in British electoral history.
Goldsmith has been slammed for running a divisive election campaign, in which he repeatedly stated that Khan, a Muslim, had shared platforms with people who hold extremist views. In an op-ed for the Mail on Sunday last week, which was illustrated with an image of the wreckage of the bus that was bombed during the 7/7 attacks, Goldsmith asked, ""Are we really going to hand the world's greatest city to a Labour party that thinks terrorists are its friends?"
Fallon defended Goldsmith's assertions during Saturday's Today interview. "Stuff gets said during the election and questions get posed," Fallon said, adding it was important to scrutinise "people's records and the platforms they've shared," during an election campaign.
Pressed repeatedly about whether this meant London's safety was now compromised, Fallon said his party accepted the result and that the government would "work with [Khan] for a successful London by investing in housing and transport and to ensure London continues to grow successfully for all Londoners."
Asked for a sixth time whether London would be safe with Khan as its mayor, Fallon eventually conceded that "London is safe with a Conservative government working with the new mayor".
But elsewhere in the Conservative party, Khan received a warmer welcome into his new role.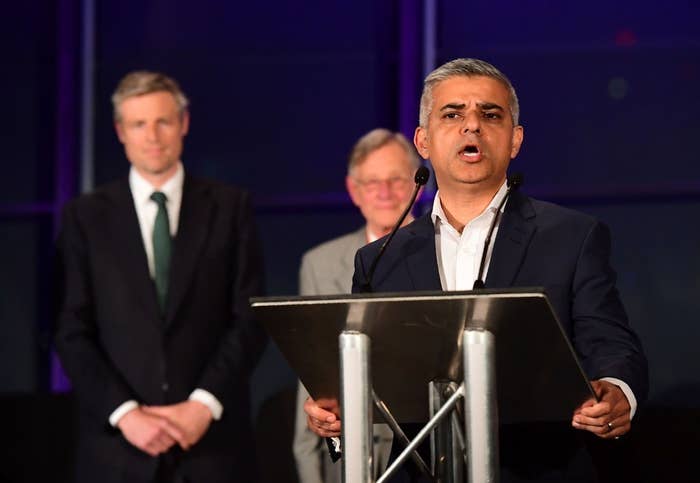 "Gutted for my friend @ZacGoldsmith but genuine congratulations to @SadiqKhan on making history," Nick Hurd, Tory MP for Ruislip, Northwood and Pinner tweeted.
Khan is the first muslim mayor of any major European capital city.
Conservative MP for Stratford-Upon-Avon, Nadhim Zahawi, also offered Khan his congratulations. "I hope you deliver for the whole of London. From Wandsworth to City Hall via Westminster," he said.
Business secretary Sajid Javid and former Conservative party chair and House of Lords member Sayeeda Warsi congratulated Kahn, the son of a Pakastani bus driver, with references to their shared backgrounds.
Chancellor George Osborne offered a frostier reaction to Khan's election. In a tweet saying he thought Goldsmith would have made a "fine mayor," he added that "we'll try to work together in the interests of London".
In a statement welcoming Khan "as the new mayor of our great capital," Metropolitan police commissioner, Sir Bernard Hogan-Howe, didn't seem to share Fallon's concerns about the city's future security.
"I look forward to working with [Khan] and all London's new and re-elected assembly members, to continue transforming the Met to keep London one of the safest capitals in the world," Hogan-Howe said.