Deaf Children Are Not Getting The Support They Need To Hit Targets At School, Report Says
A new report says only a third are achieving early-years learning goals, despite it being easier than ever to identify their disability and at a much earlier stage in their development than ever before.
Deaf children are not getting enough support in developing early years communication skills, despite their disability being identified at the earliest age possible, according to a new report.
The National Deaf Children's Society (NDCS) led the campaign for newborn screening, which the charity says has transformed thousands of lives since it was introduced 10 years ago.
Around 34 newborn babies per week are now identified as deaf, giving parents a head start in finding ways to develop their children's communication skills.
But despite this progress, in its Right From the Start report the NDCS found huge shortcomings in the support deaf children subsequently receive in developing their communication skills in early years.
Left undiagnosed, a deaf child will only know around 25 words by the age of 3, whereas a hearing child of the same age would be expected to know around 700 words.
Accessing age-appropriate language and communication support as early as birth is crucial, the charity said.
Data shows that parents of 31% of babies identified as deaf through newborn screening did not feel they had the correct support needed to ensure their children made good progress.
A quarter said they had struggled to access audiology services – either experiencing lengthy delays between screening and being fitted for hearing aids, or receiving inadequate equipment, such as not being provided with radio aids or batteries for hearing aids.
A total of 22% felt they could not access support from Teachers of the Deaf, an organisation that works with families, nurseries, and schools to provide the correct education support.
As a result, only a third of deaf children are achieving early-years learning goals, compared to around three-quarters of hearing children by the time they reach school age, NDCS found.
The long-term impact can be significant. The charity's chief executive, Susan Daniels, said deaf children were half as likely to achieve five good GCSEs, and are also much less likely to be employed in adult life.
"It's a vicious circle because it means children go into nursery settings with their language delayed and are faced with huge challenges," Daniels told BuzzFeed News. "If we provide the right support, right from the start, then everything else is much more likely to follow and schools aren't playing catch-up later on."
Rebecca Stubbs, the mum of 10-year-old Lucas, said it was a "huge shock" when he was identified as deaf at birth.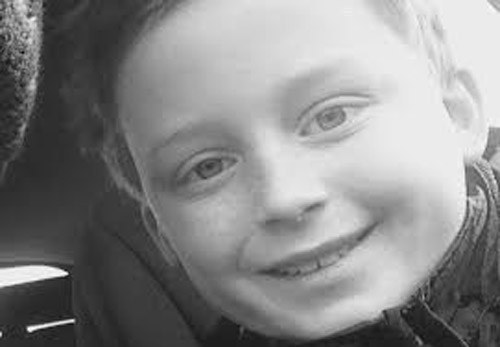 When Lucas failed the newborn screening it was initially thought his deafness was likely to be due to a build-up of vernix – the waxy coating babies have at birth – because he was born two weeks early. However, Stubbs pressed for further audiology tests and it was discovered Lucas didn't respond to even loud noise.
Lucas was given his first cochlear implant at 17 months old, but Stubbs said his family were provided with little more from the audiology team in the way of support than batteries, despite having said they were worried and scared, and that they had no previous experience of deafness.
They were happier with the support provided by the implant team, in particular the programme of speech and language therapy available following the implant, but Stubbs said they had struggled to access local special educational needs and disability (SEND) services due to budget and staffing cuts within local authorities.
However, she said, "despite pressures faced by the SEND team, I do feel that the staff have Lucas's best interests at heart and work as well as they can under pressure from above them".
Stubbs said Lucas did receive support from Teachers of the Deaf from the moment he started nursery and has been able to make progress in a mainstream school as a result.
"A good Teacher of the Deaf [ToD] is worth their weight in gold to a deaf child and when budget cuts and people with no first hand experience make such important decisions that threaten a deaf child's future it is simply not right or fair," Stubbs said.
She told BuzzFeed News her son's ToD had not only supported him, but also staff at his school, from dinner ladies to his classroom teacher, to ensure he was happy and made good progress.
"ToDs are an invaluable resource that can make a significant positive impact on a deaf child's academic achievement and general inclusion in school life," Stubbs said. As Lucas now prepares to enter secondary school, she said support from Teachers of the Deaf will make the "world of difference" in helping him cope with a new set of pressures.
"I am so proud of my son – he has amazed me with the progress he has made and all of his achievements,." she said. "He never lets his hearing loss hold him back – he works hard and wants to succeed [and] should be given every opportunity to do so."
In its report, the NDCS found that the number of ToDs is in decline because more are retiring than are entering the profession.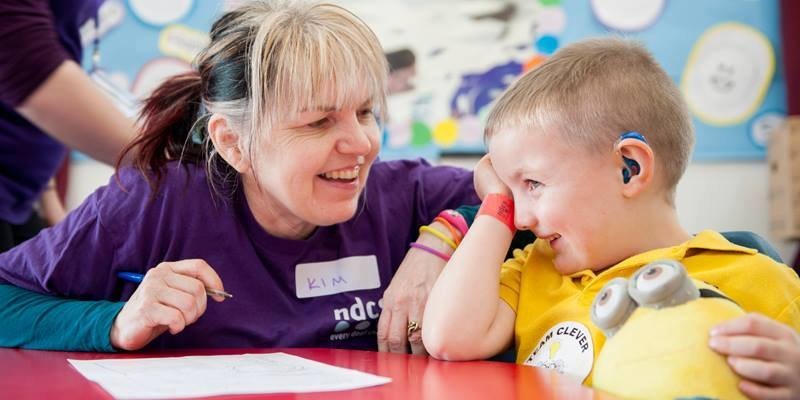 "We want funding for Teachers of the Deaf to be protected so they can support children in the right way," Daniels told us.
She said protecting and investing in audiology services and ensuring that radio aids were available to parents, that audio services in nurseries were supported and appropriate, and that people are trained for deaf toddlers when they enter those settings was vital.
"We're calling on government, NHS England, local authorities, and health bodies to work together and make a real commitment to putting high-quality early support in place as soon as a child is diagnosed as deaf," Daniels said.
The Department of Health told BuzzFeed News an action plan for hearing loss was put in place in 2015 to provide recommendations to commissioners and service providers to deliver better hearing outcomes and support for individuals, whatever their age.
The plan focuses on "reducing the developmental and educational gaps caused by childhood hearing loss, increasing the number of children, young people and adults with a personalised care plan and improving employment opportunities for young people and adults", the spokesperson said.
It also includes drafting a framework to support those commissioning hearing loss services, including specific guidance for children's hearing services, as well as improving early diagnosis and ways of preventing hearing loss in older children and adults.