Floral vest underneath, navy jumper tied on top: the only reference you need for bringing back this trend.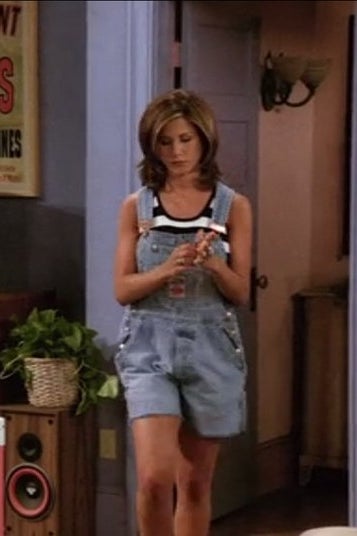 All hail Osh Kosh B'gosh! Especially worn with a sleeveless sweater.
3.
Belted fold-down dungarees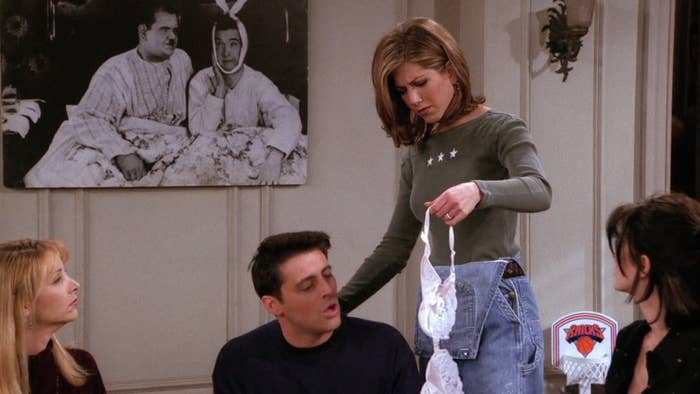 4.
A denim waistcoat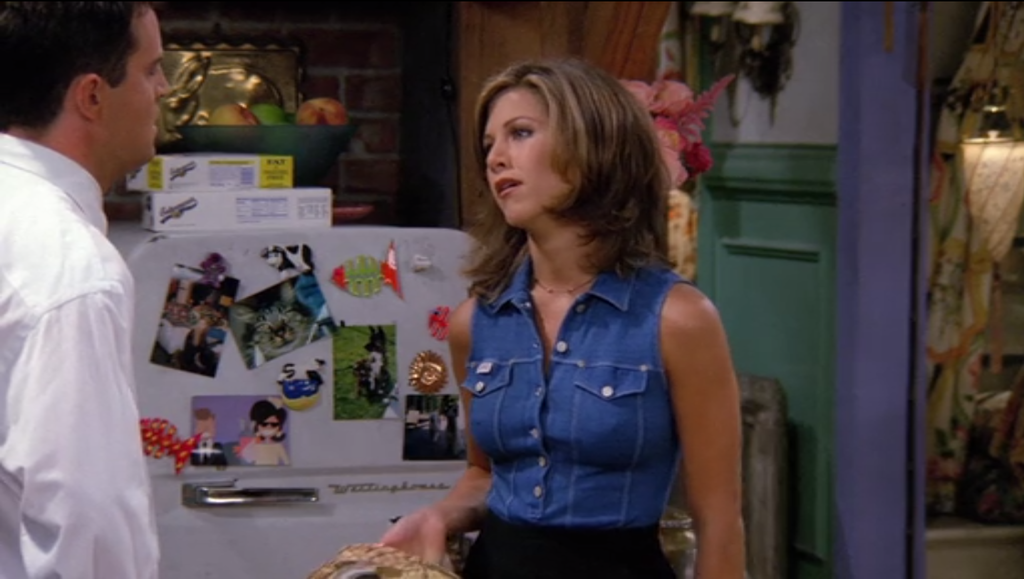 Worn open, layered, or fastened up as a little top. If there was an emoji for Rachel's wardrobe, the mini denim waistcoat would be it.
5.
A fitted denim shirt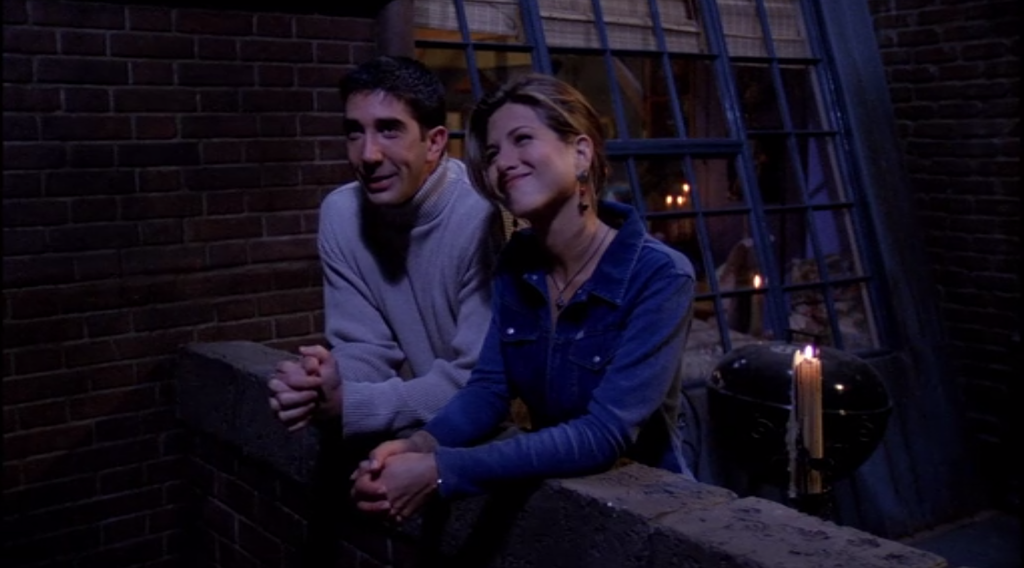 6.
A cheongsam dress or blouse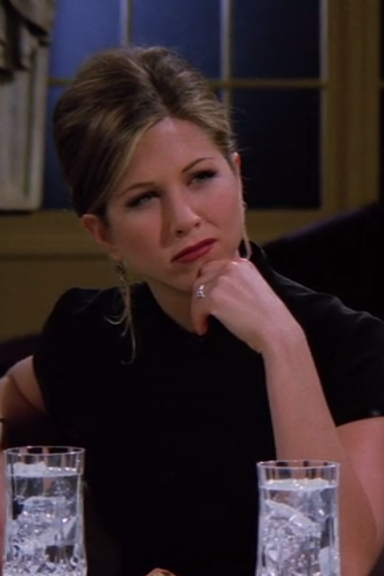 Yet to be resurrected along with the rest of the '90s, but totally worth a comeback – maybe even in crushed velvet.
7.
Rachel's pyjama game was strong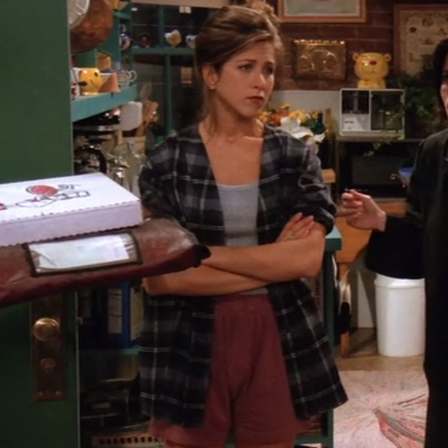 So much plaid and varsity, so little impression that she hasn't left the sofa for days. A lesson in loungewear.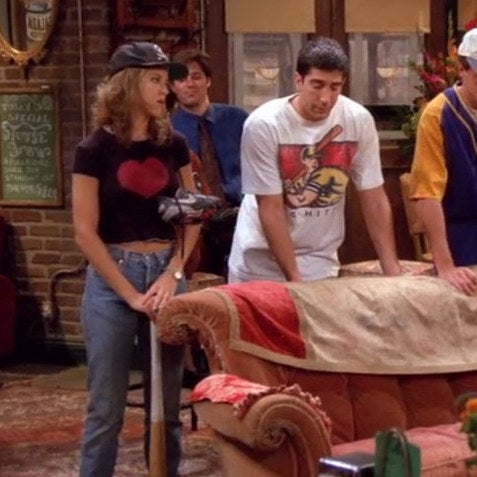 Always worn with a shrunken T-shirt for maximum midriff impact.
9.
The waist-tied shirt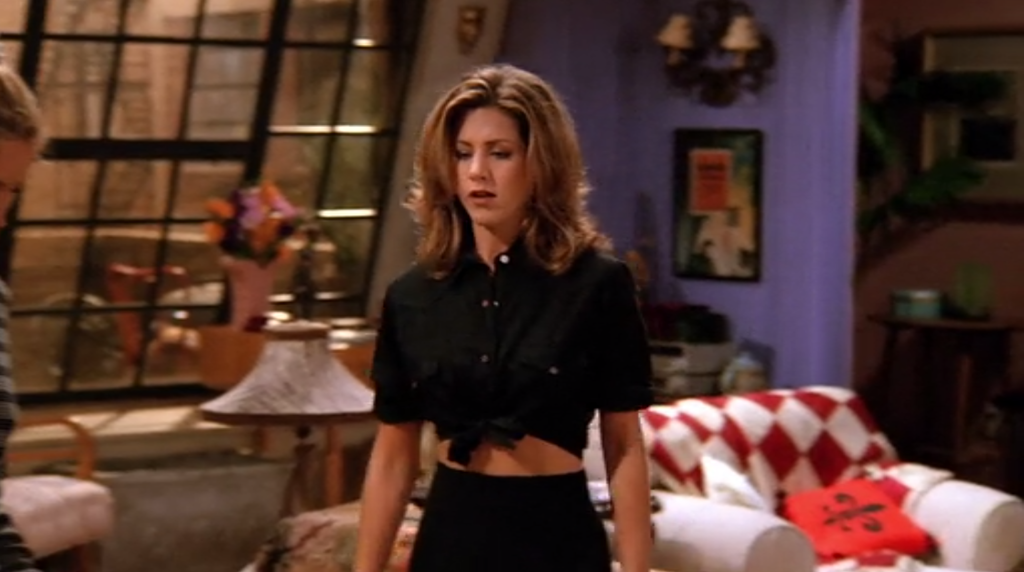 10.
Short shirt + high-waisted skirt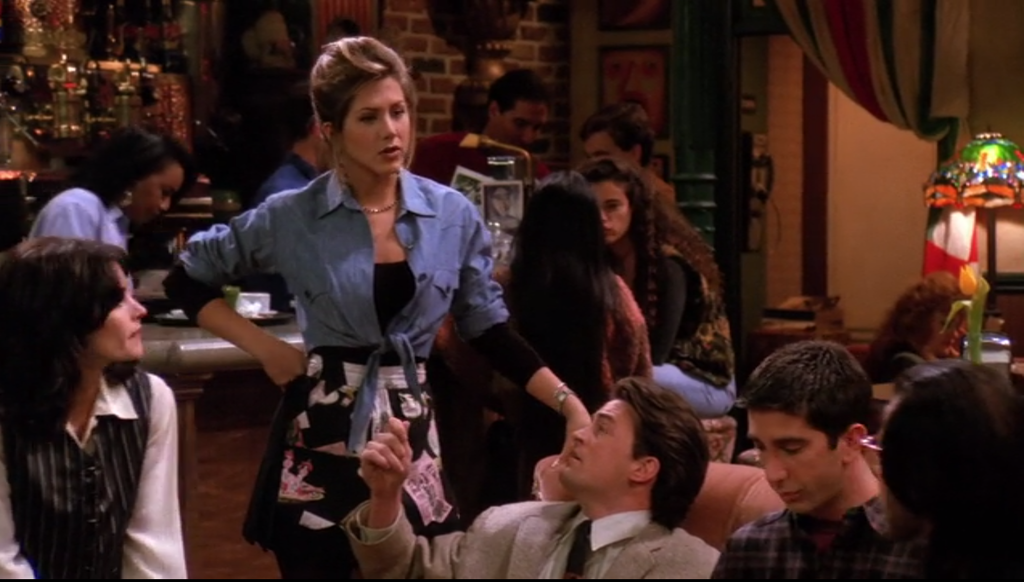 11.
Short shirt and high-waisted capri pants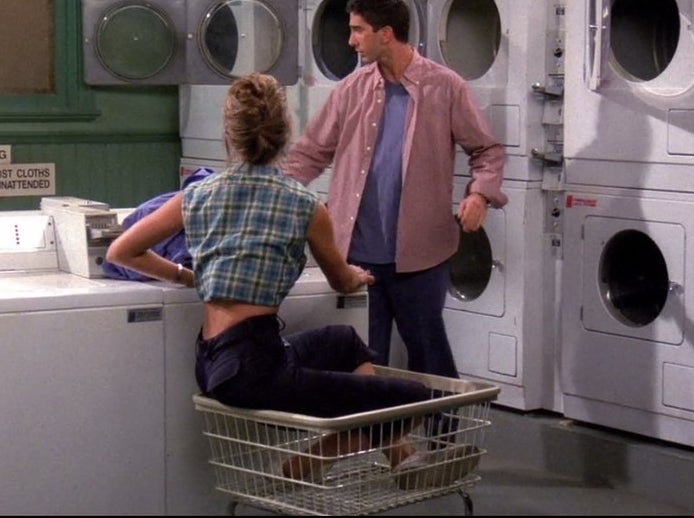 The episode where Ross and Rachel get into a sexually tense bust-up with a woman in the launderette ("The One With the East German Laundry Detergent", for pedantic types), features one of Rachel's best outfits ever. Would absolutely wear now.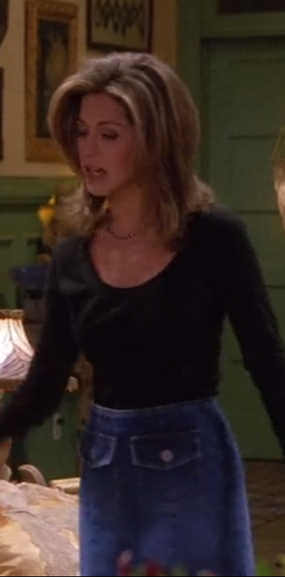 Mum jeans aside, Rachel tended to stick to cute skirts and dressed, but her wardrobe was still heavy on denim, and this top and mini skirt are fine examples of Rachel style to eBay-search now.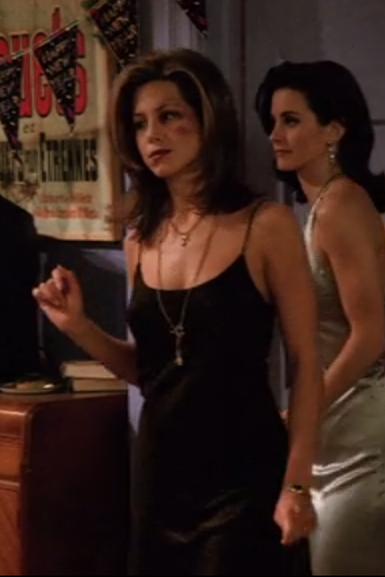 So strong, all these years later.
14.
A slip dress and jersey combo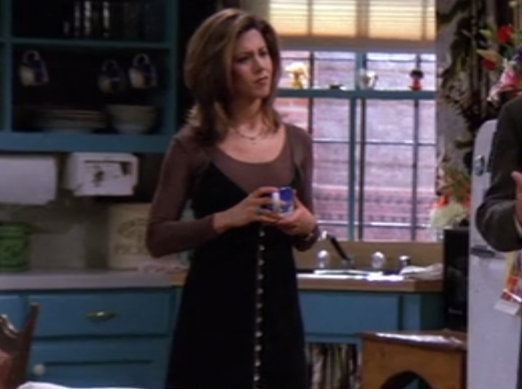 Because spaghetti straps alone are still not safe for work.
16.
Mini kilt and knee socks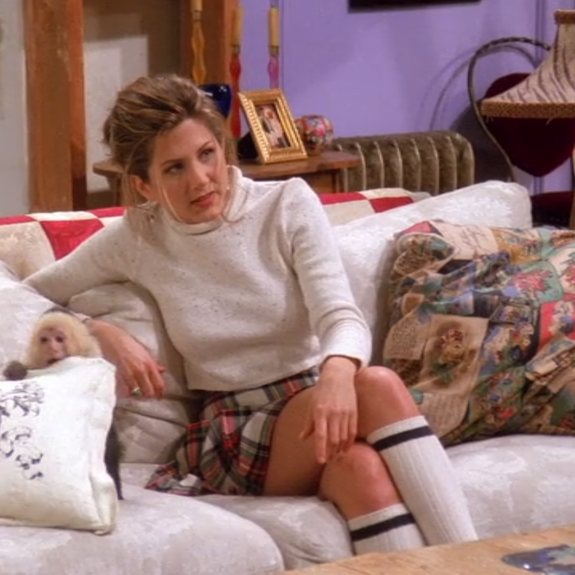 And to think Alicia Silverstone's look in Clueless has been getting all the retro credit for this look.
17.
A mens' work-shirt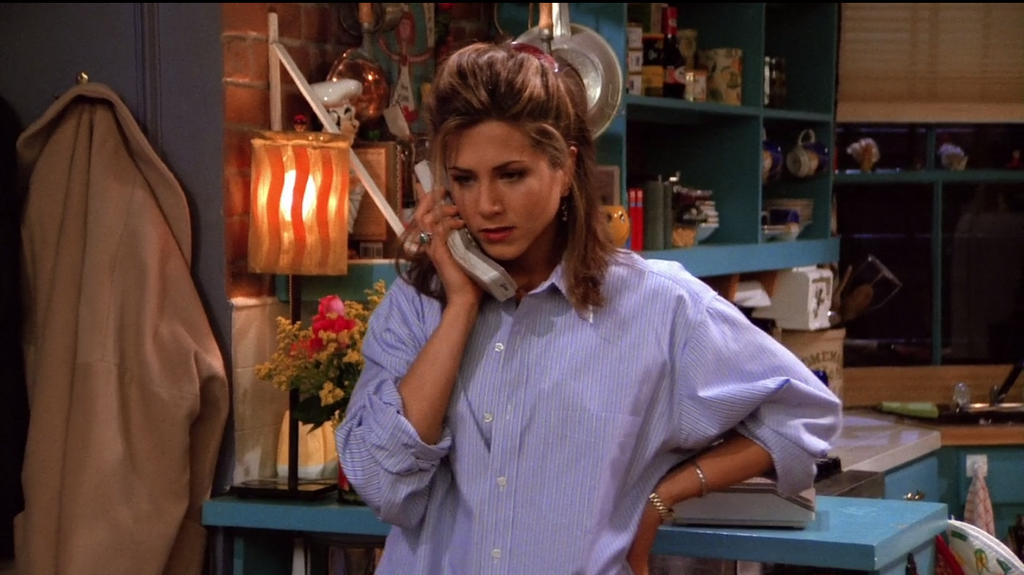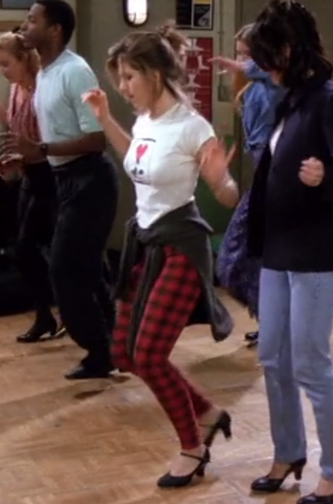 Why limit the plaid revival to shirts? These trousers are a fine accompaniment to a navy cashmere jumper.
19.
The olive-green "break-up" coat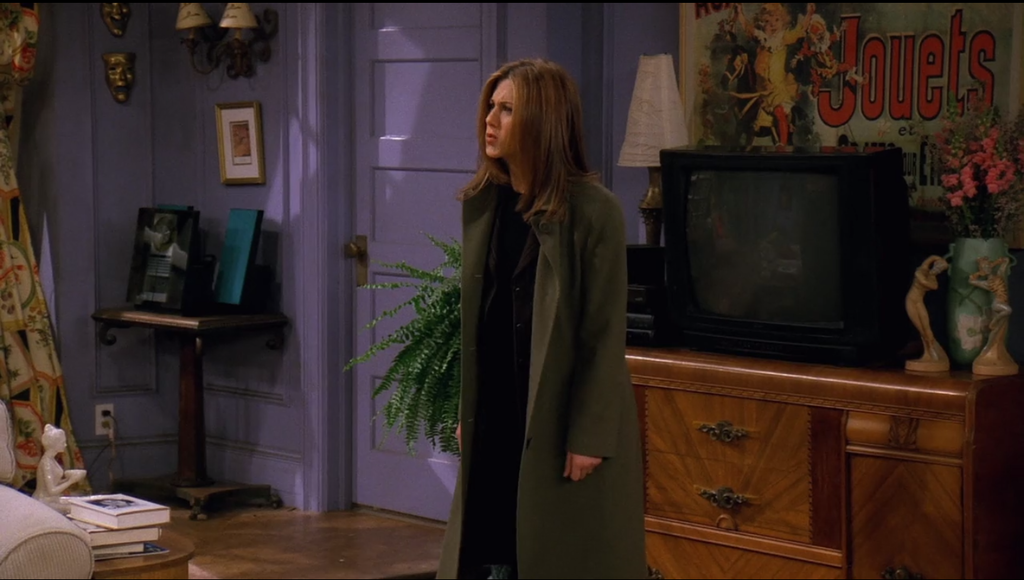 20.
A side-split mini skirt