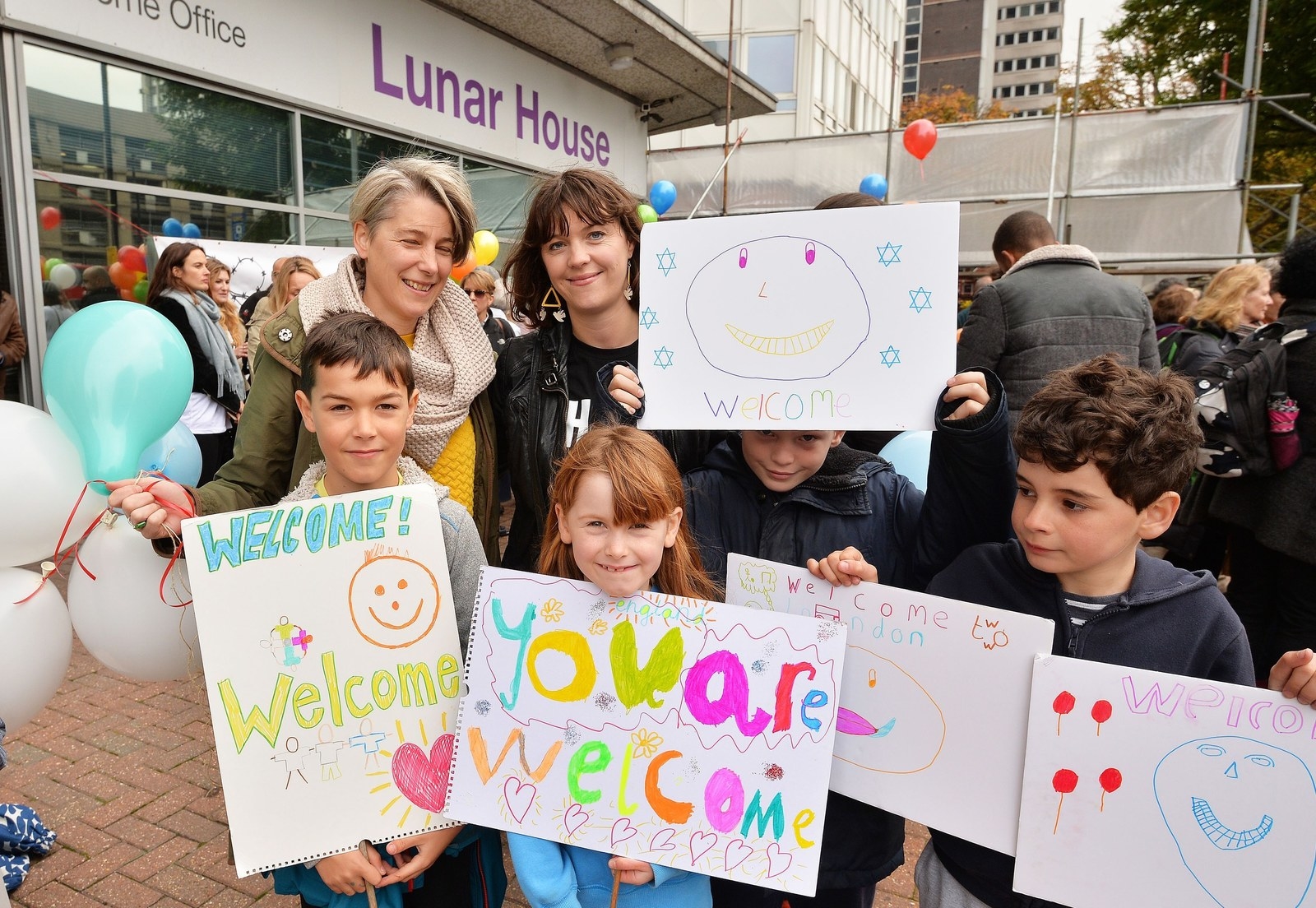 Child refugees arriving from Calais without family in the UK were greeted by a warm welcome from charity volunteers as well as community and faith leaders in Croydon on Sunday.
"We've seen a huge level of support to demonstrate to the children that they really are welcome here," Beth Gardiner-Smith, a spokesperson for refugee charity Citizens UK, which has been heavily involved in bringing over unaccompanied minors from the "Jungle" camp in Calais, told BuzzFeed News.
"There are so many people wishing them well, and showing them that communities across the country will support them as they grow up and become members of those communities themselves."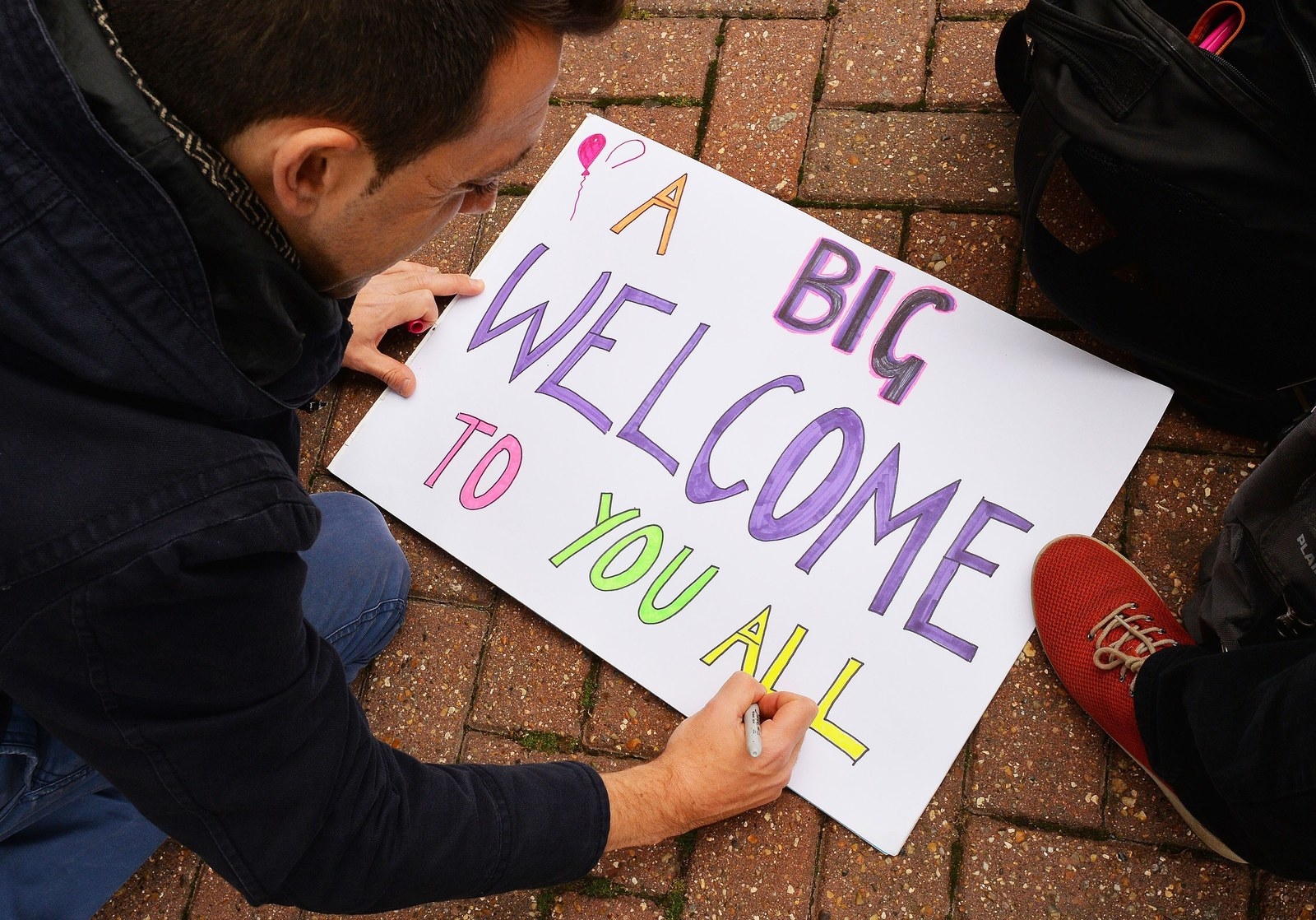 Child refugees have been arriving in the UK all week, and on Sunday, the first brought to the country under the so-called Dubs amendment, which allows refuge to the most vulnerable children, who are mostly under 13, entered Britain. Around 70 vulnerable girls and boys were expected in the UK today.
Gardiner-Smith said volunteers had been at the Home Office immigration centre in Croydon throughout the week, accompanying children in their entry interviews, as well as waving and cheering to coaches of refugees as they arrived to make them feel welcome.

"That has been an absolute demonstration of our country at its best, really welcoming these children who have fled absolutely horrific conditions," she said.

"These are children who are highly vulnerable, who were child refugees alone in Europe that didn't have any family member in Europe or in Britain."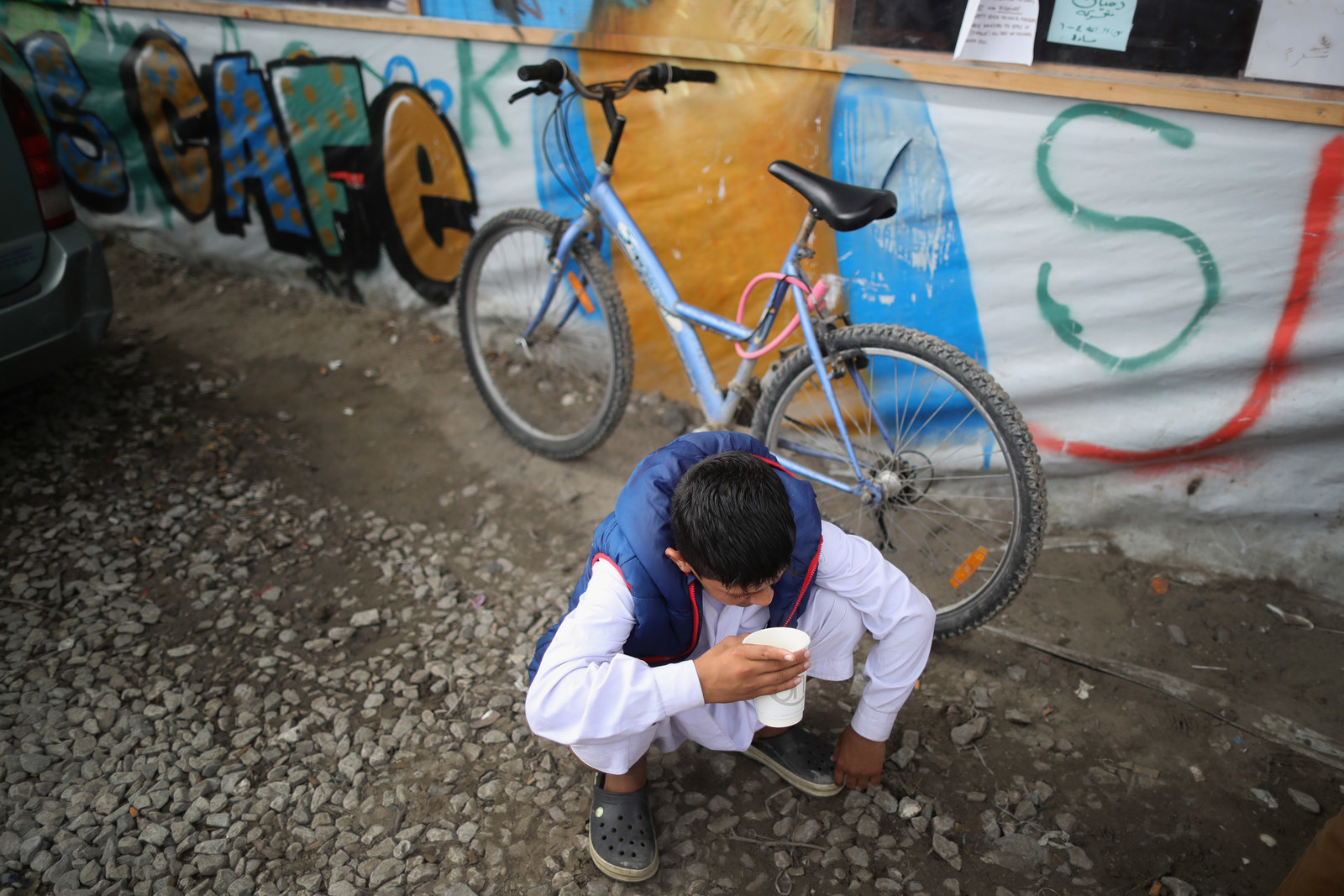 Some volunteers from Citizens UK had recognised children they met in the Calais camp as they arrived in the UK. "That was a particularly special moment for them to finally see them out of that terrible situation and brought over here to safety," Gardiner-Smith said.
Plastic screens have been erected at the Home Office building to protect children after a group of refugees, aged between 14 and 17, faced intense media scrutiny after it was suggested by some newspapers that some could have been much older.
The Daily Mail ran a headline saying "facial recognition analysis shows one may be as old as THIRTY-EIGHT", while Conservative MP David Davies called for the teenagers, described by the Home Office as "vulnerable", to face dental X-rays to corroborate their age.

The Home Office stressed that those arriving this week had already undergone a series of checks.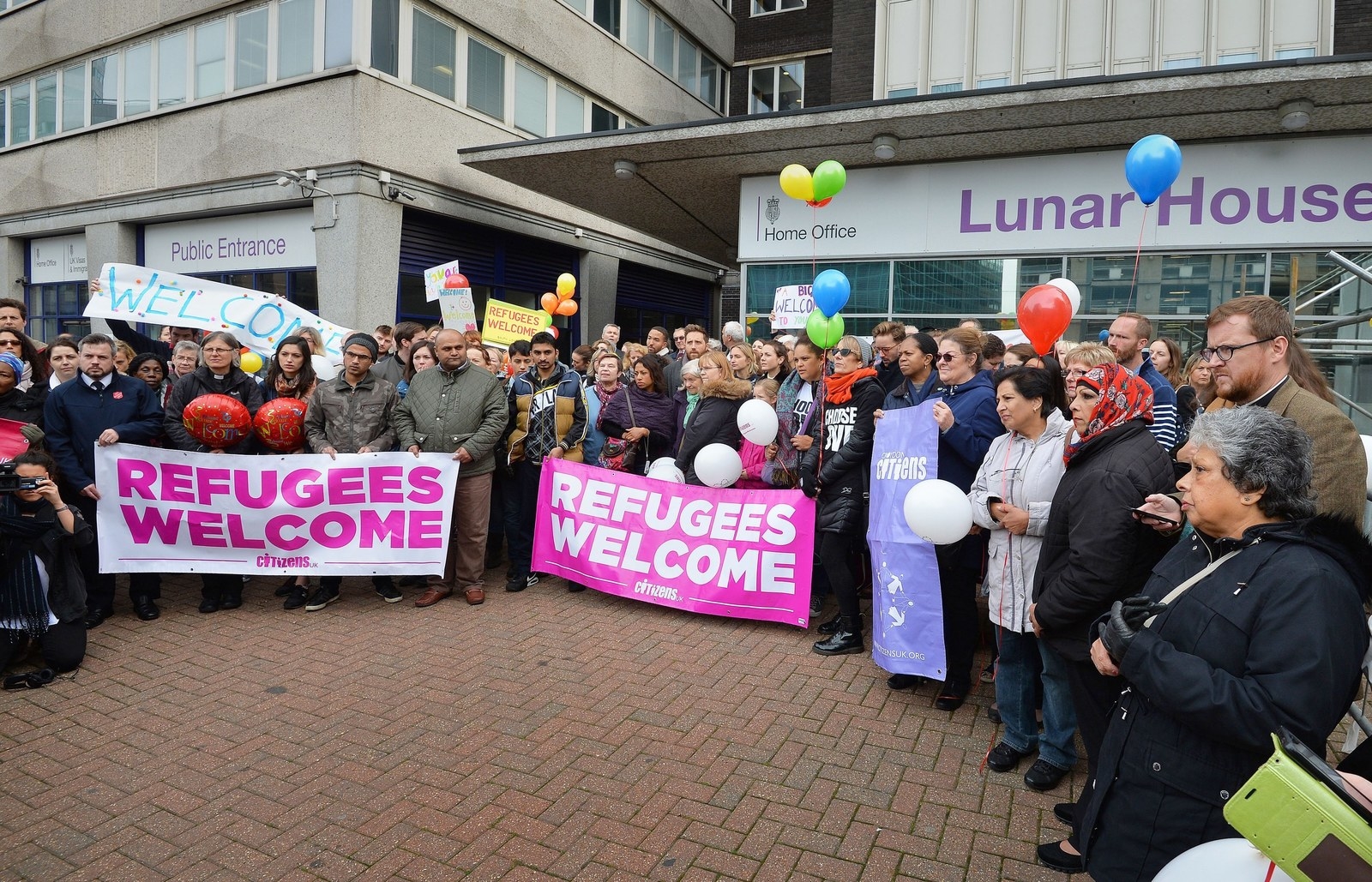 Gardiner-Smith told us that ideally, such measures wouldn't be necessary as the young refugees should never have been subjected to such scrutiny from the press and photographers. But, she added, "I think it's a good thing that their identities and their privacy isn't interfered with by having their pictures taken today."

On Monday, French police are due to demolish the "Jungle" refugee camp, where around 10,000 people, mainly from the Middle East and Africa, are believed to be living.