This is Tigger, a renegade kitten from Birmingham who clung to a car as it drove 300 miles to a naval base in Cornwall.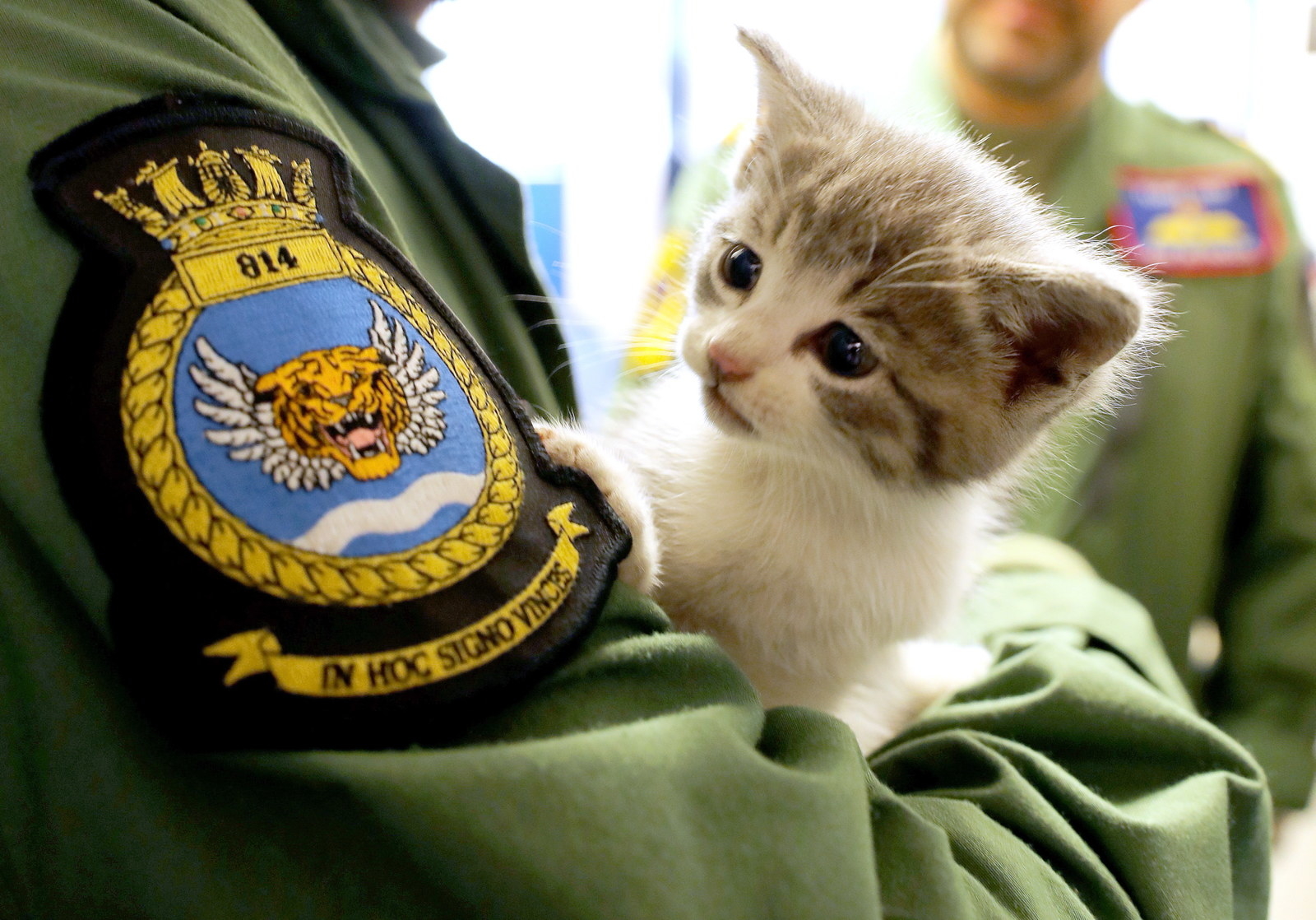 The car belonged to 32-year-old Royal Navy helicopter pilot Nick Grimmer, who said he heard a "quiet meowing" while driving from Birmingham airport to Royal Naval Air Station Culdrose near Helston, Cornwall.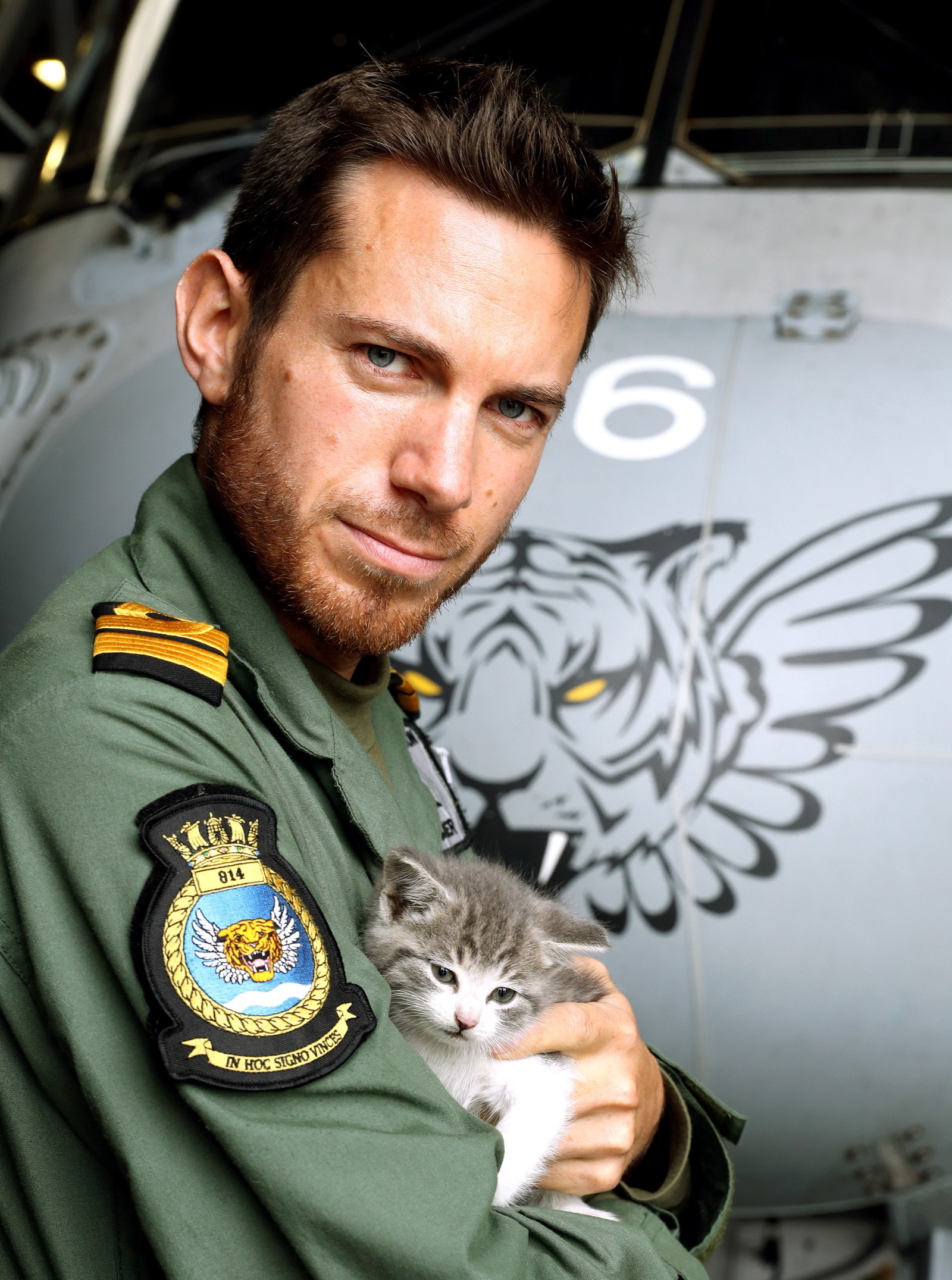 "I'd landed at Birmingham after a holiday and travelled via Bristol and Bath before arriving in Cornwall quite late," Grimmer, a member of the Naval Air Squadron known as the "Flying Tigers", said
After he heard what sounded like a cat, Grimmer searched the car, looking in the boot, and under the bonnet, but could not find the source of the meow.
On arriving at the airbase in Cornwall, Grimmer enlisted help. "I called up some of our air engineers who came and helped me to start dismantling my pride and joy," he said.
Eventually searching the outside of the car, the pilot and engineers got quite the surprise. "On taking off the rear bumper we were greeted by a tiny tiger-striped kitten," Grimmer said.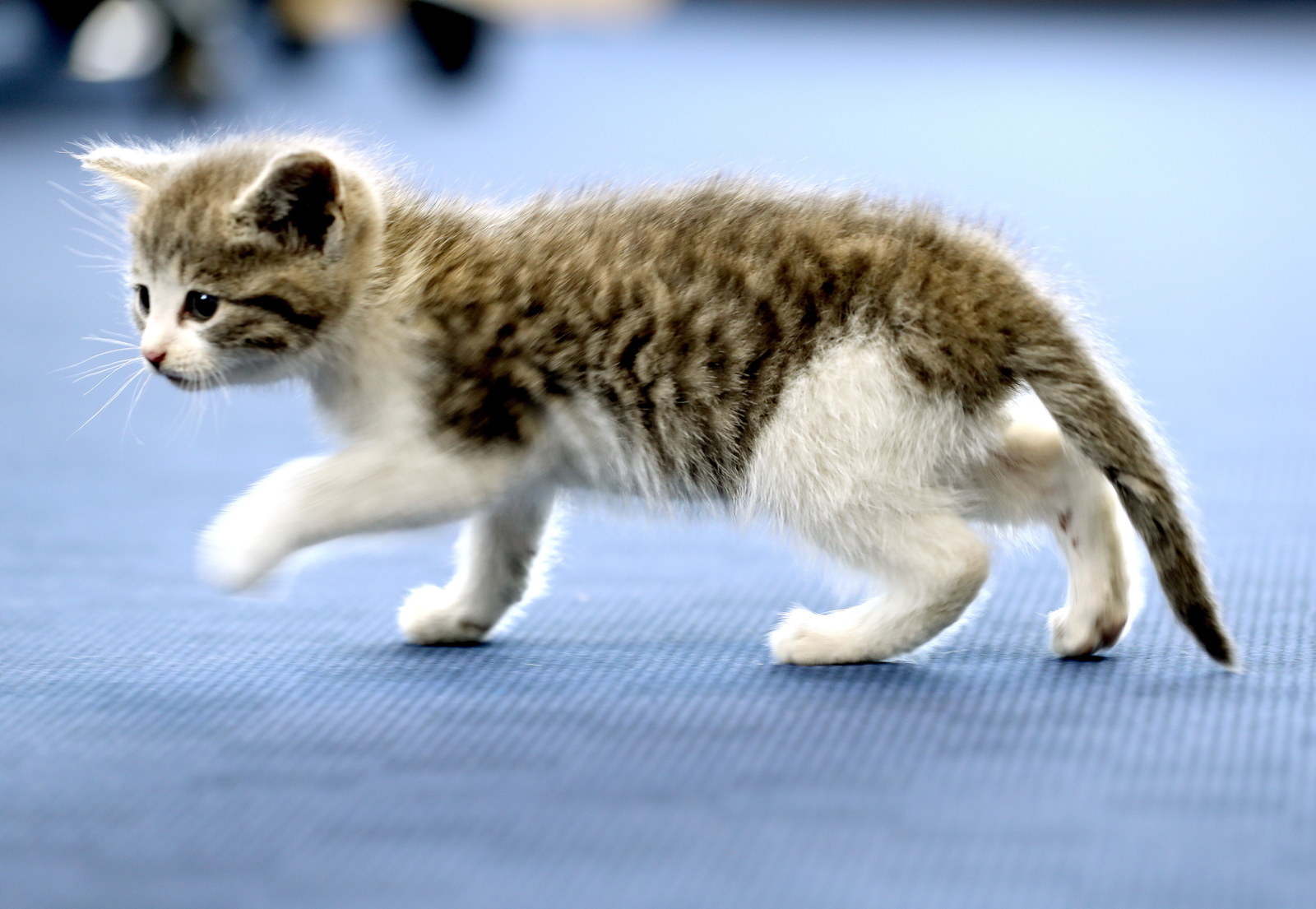 Despite having travelled around 300 miles by road, the tiny kitten had survived by clinging to the back of Grimmer's car.
"He must have had a long journey but remarkably is unharmed," Grimmers said in a statement.
"I am never late for work and was left with no option but to take my new friend in with me."
"The place he has felt most comfortable is in my flying helmet, which is the only place he is able to sleep," the pilot said.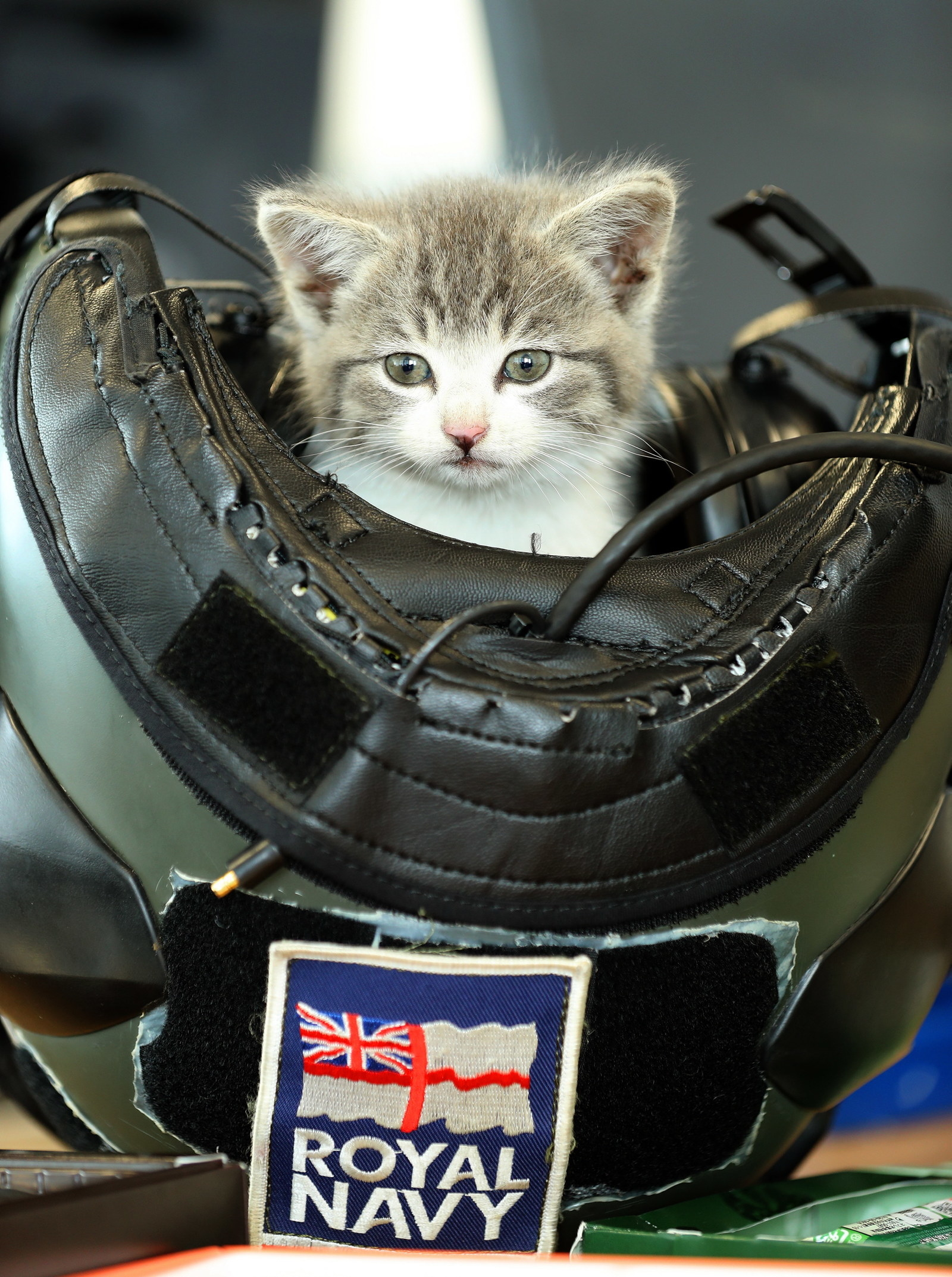 The Royal Navy is now working to find the kitten's owners, but said it would be "more than happy to adopt" Tigger if they cannot be traced.
"After all it's a tradition for Royal Naval units to have a ship's cat!" Brendan Spoors, commanding officer of the Flying Tigers, said.