A Man Who Was Trapped Under Thousands Of Tonnes Of Cheese For Eight Hours Walked Away Unharmed
Rescue workers said they were astonished.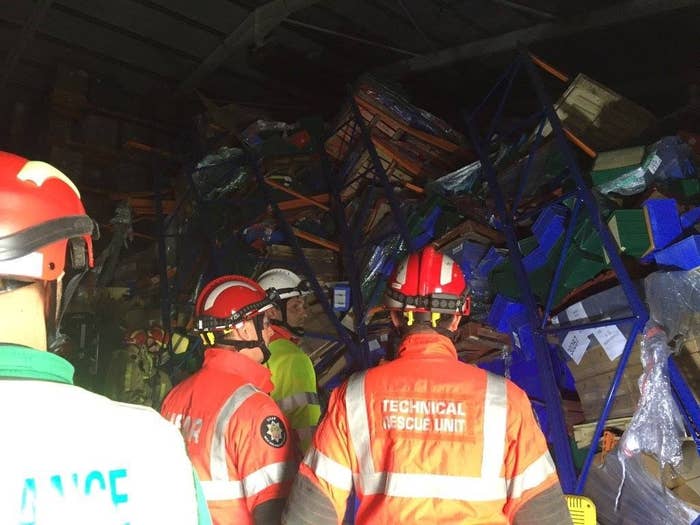 Forklift truck driver Tomasz Wiszniewski became trapped when storage units holding boxes of the cheese at a warehouse in Shropshire collapsed on him on Friday morning.
A team including ambulance workers, an emergency doctor, the Midlands Air Ambulance and two paramedic officers and the Hazardous Area Response Team used drones to locate Wiszniewski among the wreckage.
Debbie Belcher, a colleague of Wiszniewski at Edwards Transport, which owns the warehouse told BBC Shropshire there was a sense of "complete fear and dread" when staff learned he was trapped.
But following a rescue operation that lasted eight hours, Wiszniewski emerged from under the cheese unharmed, and was "astonishingly" able to walk away from the scene.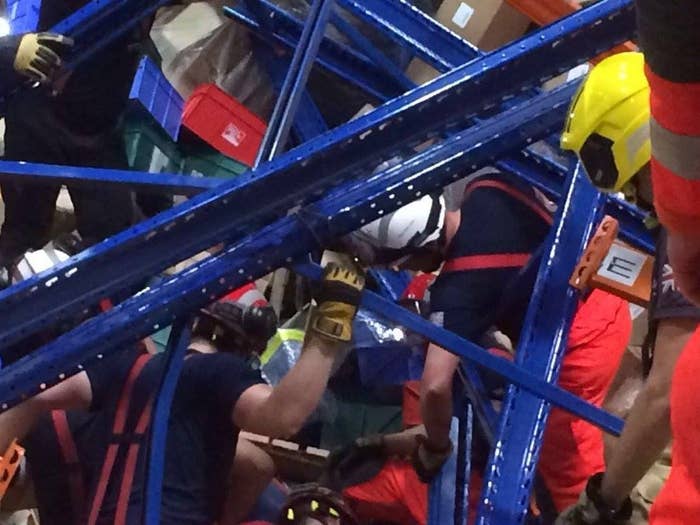 "Astonishingly, after so long trapped under the contents of the warehouse, the worker was able to walk out of the warehouse," a spokesperson for West Midlands Ambulance Service said.
Wiszniewski was taken to nearby Princess Royal Hospital for assessment but did not appear to have any injuries, and his family were informed that he was doing well.
Belcher said "the sense of relief is just immense," when it appeared Wiszniewski had come to no harm.
Another member of Edwards Transport staff was treated for shock when paramedics arrived at the scene.
"This is an excellent example of interagency cooperation that demonstrates the value of close cooperation and joint working," the spokesperson for West Midlands Ambulance Service said of the coordinated rescue operation.
An investigation into how the shelves collapsed is now underway, according to Shropshire Fire and Rescue Service.