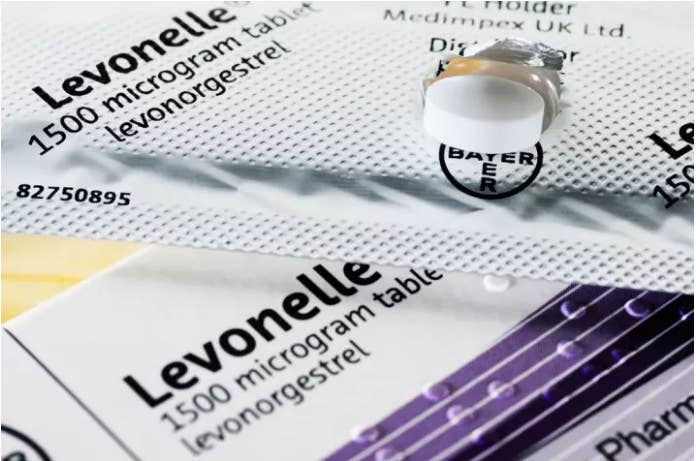 High street chemist Boots is refusing to lower the price of the morning-after pill and charges almost double the price for the drug as stores like Superdrug and Tesco.
In a letter to the British Pregnancy Advisory Service (BPAS), Marc Donovan, chief pharmacist for Boots said that lowering the price of emergency contraception could lead the pharmacy chain "to be accused of incentivising inappropriate use" of the drug.
Emergency contraception can be bought over the counter at pharmacies in England following a consultation with a pharmacist. Since 2003, it has been priced from around £24 to £30. In pharmacies in Scotland and Wales, emergency contraception can be obtained free of charge following a consultation.

Supermarket Tesco recently lowered its price for the branded version of the drug, Levonelle, to £13.50 while popular pharmacy retailer Superdrug dropped the price of its generic form of the drug to £13.49 following lobbying by BPAS. The group has long campaigned for low-cost emergency contraception to be made more accessible.

At some online pharmacies, the morning-after pill can be bought for as little as £5 with an online version of the consultation. BuzzFeed News understands the wholesale price of generic versions of the emergency contraceptive drug can be as low as £2.
But Boots says it plans to continue to price the drug at £28.25 for Levonelle and £26.25 for the generic version.

When approached by BuzzFeed News, a spokesperson for Boots refused to comment on its pricing of the drug.

The pharmacy was instead keen to emphasise the importance of the consultation process when medical history and future contraception options can be discussed, which BPAS has previously argued can also be a barrier to women accessing the drug.

"The consultation helps the pharmacist offer important sexual healthcare advice to women and helps us prevent emergency contraception from being misused or overused," Donovan said in a statement.
When BuzzFeed News pointed out that retailers selling the drug at lower prices are still carrying out the consultation process, and therefore offering the same level of customer care, Boots's spokesperson again refused to make any comment on its higher pricing of emergency contraception.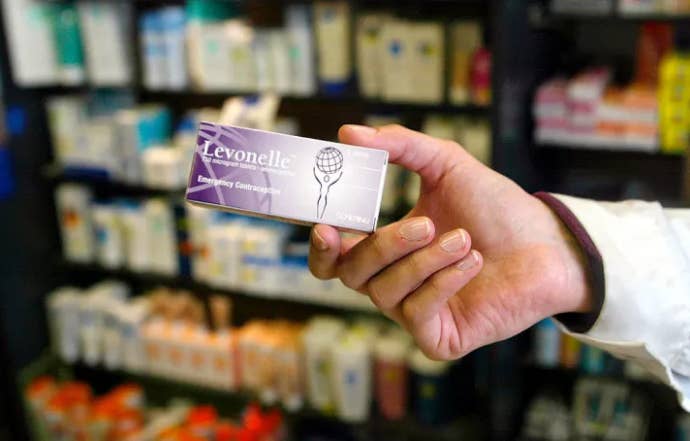 While emergency contraception, which must be taken within 72 hours of unprotected sex, can be obtained for free via a GP or family-planning clinic, BPAS argues that women can struggle to get appointments in time, and that women on low incomes or teenagers can find the retail price prohibitive.

Clare Murphy, director of external affairs at BPAS, said Boots was adding a "hugely sexist surcharge" to emergency contraception and urged it to rethink its pricing of the morning-after pill.

"Improving women's access to emergency contraception – including by reducing the price – improves women's physical and mental wellbeing, enabling them to avoid an unwanted pregnancy, which can pose a serious risk to their health," Murphy said. "We urge Boots to listen to them, reconsider their stance, and do the right thing by the women who shop in their stores every day."

Natika Hall, chief executive of sexual health charity the Family Planning Association, agreed that cost often proved a barrier to women who wished to buy emergency contraception, particularly low-income women.

"Emergency contraception is an essential part of reproductive healthcare and cost should never be a barrier to accessing it," Hall said.
"There will always be a need for emergency contraception, as no method of contraception is 100% effective. Pharmacies are often one of the most convenient places to get this type of contraception.
"We hope that other pharmacies, including Boots, can look at how they can help reduce costs following Superdrug introducing a more affordable emergency pill."
Sophie Walker, leader of the Women's Equality party, said lowering prices of emergency contraception was especially important in light of difficulties many women may face accessing NHS sexual health services.

"Many women will need to buy these pills over the counter," she said, "and it is irresponsible and exploitative for retailers to charge over the odds for them."