Black-Cab Drivers In London Say They're "Over The Moon" About Uber Being Banned
The drivers of London's licensed taxis say the app firm has been undercutting their business for years.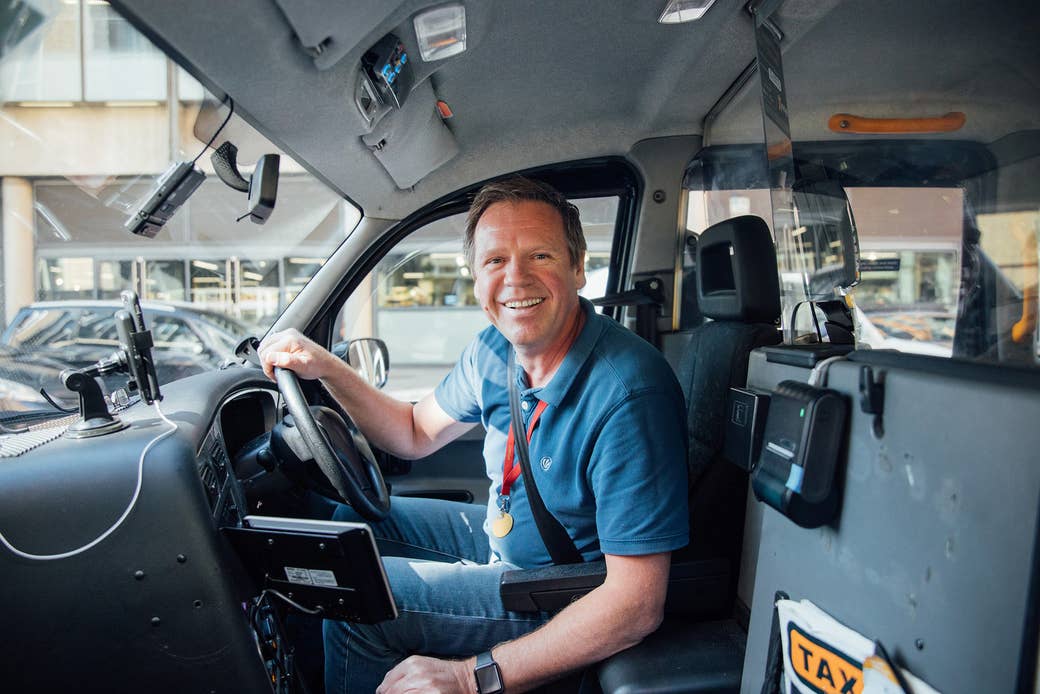 Drivers of London's ubiquitous black cabs are celebrating the news that Uber will be barred from operating in the capital from the end of the month.
"My initial reaction was hooray, hoorah, I couldn't be happier," Chris, who was touting for fares outside St Pancras station on Friday afternoon and who didn't give his last name, told BuzzFeed News.
Black-cab drivers are required to train for up to four years, completing a process known as "The Knowledge", in order to obtain a taxi licence. Since the arrival of Uber, whose drivers are not subject to the same level of scrutiny and are able to charge substantially lower fares, black-cab drivers have complained that their business has been seriously undercut.
Chris estimated that he'd seen his business drop by as much as 40% since Uber launched in London in 2012.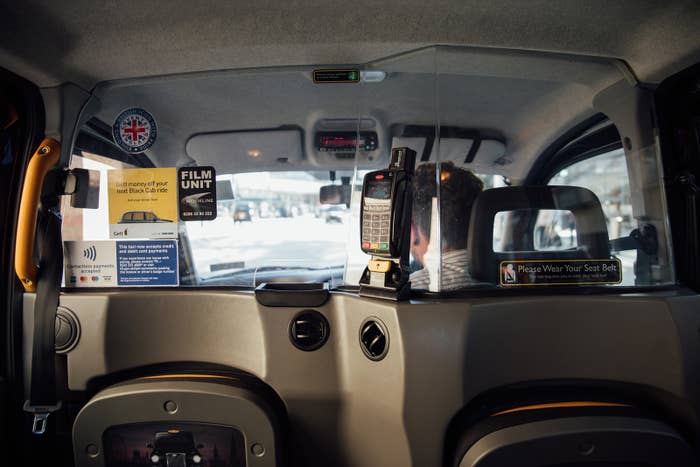 "Where we used to get the street hails, they all dried up, apart from the tourists," he said. "People of London should realise they've got the best they could possibly have in the black-cab trade."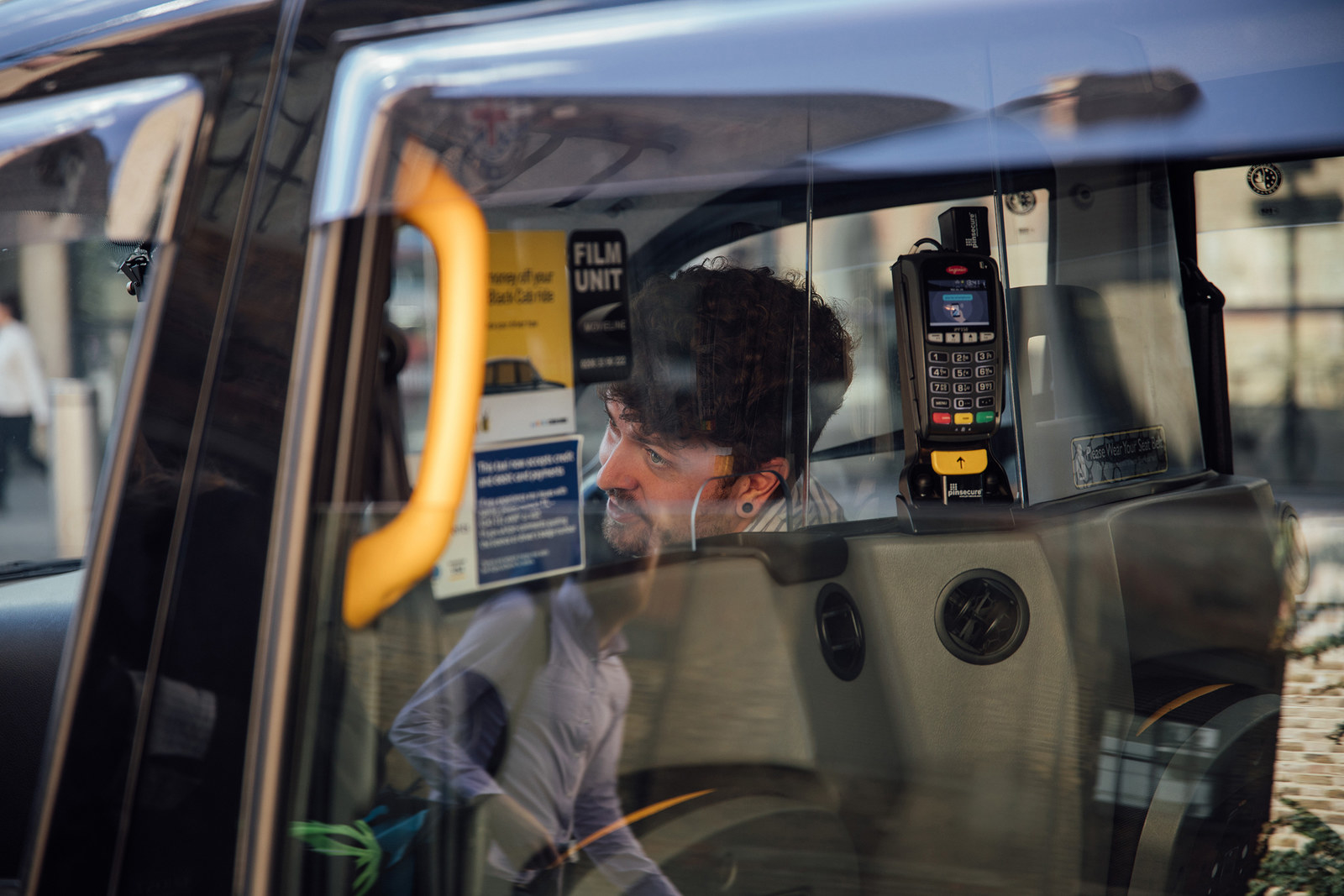 Among more than a dozen black-cab drivers BuzzFeed News spoke to in King's Cross on Friday afternoon, the belief that Uber had not been operating fairly when it came to pricing was widespread.

"We're used to competition but we like fair competition," said Steve, who also declined to give his last name.
"I'm still happy with what I earn but I feel like it needs to be a level playing field," Alex Collins, who said he was a newly licensed black-cabbie, told us.
"What's not fair is that [Uber drivers] can drive a Toyota Prius which costs, like, £20,000, and us black-cabbies are forced to pay £60,000 for our car."


Collins said his necessary running costs as a cab driver had amounted to £23,000 last year, and that people needed to consider higher black-cab costs in that context.

"In the end there's still work out there for the black-cab trade but I think some of the older ones feel pretty hard done by," he added.
"The fact is, we're not stopping them from operating, but you have to have a level playing field. Simple. They don't play by the rules," said a driver of 26 years who did not want to give his name.

"I'm over the moon," he added. "I can make a bit more money for my family."
Several black-cab drivers also cited repeated sexual assault allegations against Uber drivers as a reason they believed Transport for London (TfL), which regulates all taxis in the capital, was right to revoke the company's licence.

"We provide a service that offers safety to Londoners, and I'm proud of that," Danielle Handbridge, a black-cab driver who said she cried "tears of joy" at Uber's barring, told us. "It's hard times for everybody, and I know black cabs are expensive, but we're safe. You get what you pay for in a black cab."

There have been reports of incidents of sexual assaults by licensed taxi drivers, most notably John Worboys, a driver who was convicted in 2009 for drugging and sexually assaulting 12 women, but black-cabbies we spoke to believed heavy regulation of their work meant sexual assault was less likely in a black cab.

A Freedom of Information request obtained by The Sun last year showed that the Metropolitan police dealt with 154 allegations of sexual assault involving taxi drivers, including minicab drivers and private chauffeurs, over the course of the previous year. Thirty-two of those involved Uber drivers.
A driver named Elio told us he felt that black cabs and other licensed taxi and minicab firms, including Addison Lee, were safer due to stricter regulations meaning their drivers were at a greater risk of losing their licences. "They answer to someone," he said. "Uber drivers don't – they can just turn off their phone and disappear into the unknown. That's wrong."

"We are very heavily controlled, which is correct, that's the way to do it," he continued. "You can't just have people doing as they please."

Driver Geoffrey Rose agreed. "Black cabs overall are fair, licensed, regulated, and everyone's safe, end of story," he said.

There are currently around 40,000 Uber drivers employed in London, meaning the job losses will be significant if the company is not successful in appealing the ban imposed by TfL today.
Sympathies for those who might find themselves out of work were mixed among the drivers we met shortly after the announcement.

"They didn't care if we lost our jobs," Chris said. "The option to be a black-cab driver has always been open to anyone who wants it – providing they're fit and proper, they can do The Knowledge."

"I think they'll just go to minicabs and do it like it was before Uber," another driver, Rod, said.
Handbridge was more sympathetic. "I do feel for the [Uber] drivers," she said, but added that she still felt TfL has made the right decision. "It has been a long time coming for us."

Some black-cabbies felt sorry for Uber drivers, who they believed had been taken advantage of by the wider company.

"You can't blame the drivers," Steve told us. "The drivers just want to make a bit of money."
Tommy Lane agreed that the drivers themselves weren't as much to blame as Uber overall for the impact it had had on the market.

"I had a problem more with the company than the drivers. The way they've operated is unfair," he said.

But he didn't seem too concerned about their future employment prospects. "It wasn't a difficult job to get," he said. "You just turned up and it wasn't difficult for them to get those licences. As easy as you can become an Uber driver, you can get another job."

Uber's licence will be officially revoked when it expires on 30 September. If it chooses to appeal, as the company's bosses have indicated it will, Uber can continue to operate until the appeals process has been exhausted.


Several of the taxi drivers BuzzFeed News spoke to did not expect Uber to be disappearing soon.
"It ain't over yet, and it'll drag on," a driver named Paul said.
"I'm delighted, but they've still got the appeal process," Collins said. "They've got great lawyers and money behind them so you never know."

But whether or not Uber is able to continue operating in London, Handbridge remained positive about the future of black cabs.
"Uber has pushed black cabs into a new era," she said.
"We take cards now, we have apps. It's given us a bit of a kick to make it more convenient for people, which is what it's about.

"Hopefully we'll be around for a long time now."