British rapper Big Narstie was a guest on ITV's Good Morning Britain on Tuesday, and he really made the most of his appearance.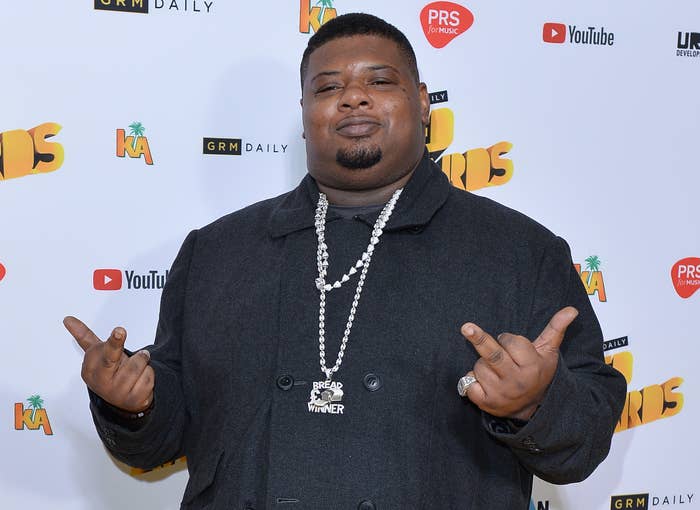 As well as chatting with presenters and showing some love for Lorraine Kelly's follow-up show, Narstie tried his hand at presenting the weather, and he nailed it tbh.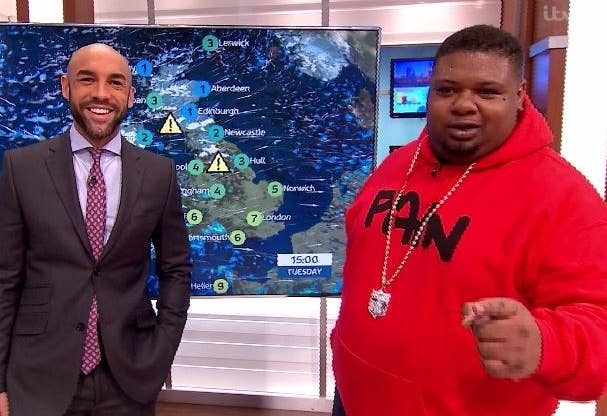 Regular presenter Alex Beresford said it was Narstie's "big dream" to do the weather and stepped aside. "This is your moment. Take it away, sir," Beresford said.
Narstie told viewers that the weather was "no one-T-shirt business – it's cold down there".
He recommended wellies and doubling up on clothes, and for anyone who has pets to keep them warm.
In the Scottish Highlands he warned that people might expect "a bag o' snow".
Viewers were into his weatherman cameo.
In fact, you might say they even preferred him to the usual presenters...
Big Narstie for weatherman.