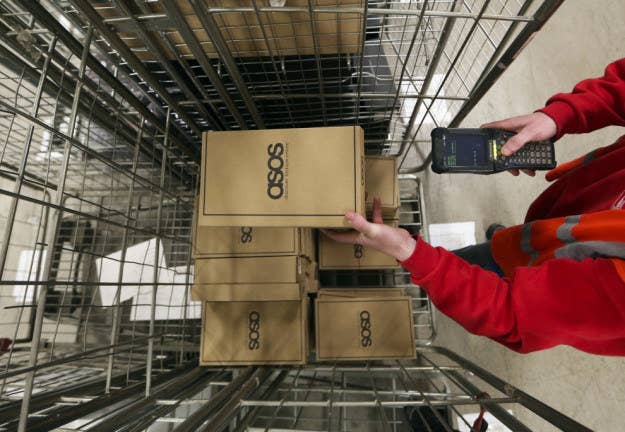 Asos has dropped plans to introduce individual CCTV cameras on workstations where orders are packed at its "global distribution centre" in the north of England.
The announcement comes less than a week after an investigation by BuzzFeed News uncovered allegations of exploitative contracts, an overbearing security regime, and stressed workers at the warehouse.
"Following consultation with staff, we have decided not to move forward with the proposal of installing security cameras at each packing station," Asos wrote in a six-page open letter in Wednesday that was also distributed to staff. The plan met with huge opposition from the union GMB when it was proposed in the summer.
The company also said in the letter that it doesn't "pretend to be perfect" and sought to "set the record straight" on recent allegations, which it has called "inaccurate and misleading".
"We are learning all the time," CEO Nick Beighton said. "We learn, re-set and go again. That's the way we do things at ASOS." He added: "I take huge exception to the idea that we are secretive and exploit our people. We have nothing to hide and much to be proud of."
But other security measures at the warehouse, which staff told BuzzFeed News include airport style security-scanners and spot checks that make them feel like "thieves", will remain in place. Asos said that every day its security personnel conduct searches of around 80 out of 4,000 staff – some of whom are asked to remove their shoes for the search – and two staff members' cars.
"We recognise this [security] is a highly emotive issue and if handled insensitively, is invasive and offensive," Asos's statement said. "Nonetheless, in a warehouse with more than £150 million worth of stock, including many high value items, we also have to take precautions."
Workers BuzzFeed News spoke to during the three-month investigation felt they were discouraged from taking toilet breaks during shifts, in order to be able to keep up with high performance targets.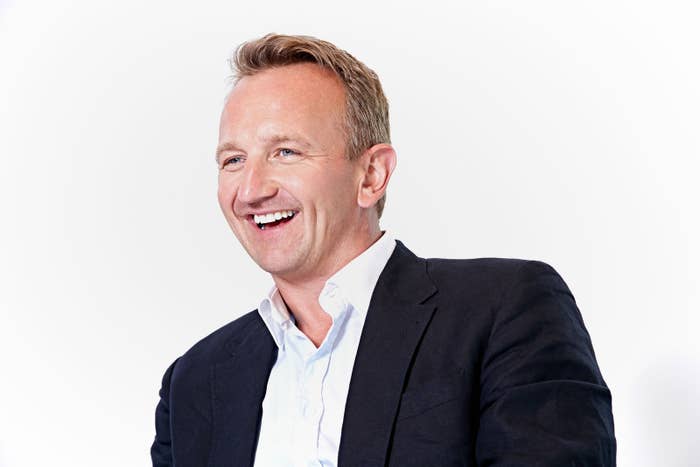 Asos denies this allegation, stating in the letter that there are water fountains and toilets "within a 4-minute walk of any point in the warehouse" and saying the firm "actively encourage[s] employees to take water and toilet breaks whenever they want".
The company reiterated its position that time taken for water and toilet breaks "is not counted as 'productive' and therefore does not impact productivity targets or pay".
The company also said for the first time that its performance targets, which have been devised with the help of industry experts, are simply "a target to try to meet, but we recognise this won't happen all the time".

Previously, a continued failure to meet targets could result in disciplinary action and even dismissal, internal documents seen by BuzzFeed News show – although XPO, which runs the distribution centre on behalf of Asos, has insisted this would only happen in "extreme circumstances" where training and support had failed.
On Friday last week, less than 24 hours after the publication of BuzzFeed News' investigation, significant changes to probationary periods and the annualised hours contracts used at the warehouse were announced to staff. These included reducing the probation period for staff from six months to three months, and increasing the notice given to colleagues required to work extra hours in a shift ("flex up") or work fewer hours in a shift ("flex down") from five hours to 24 hours.

Asos said at the time in a letter to staff, seen by BuzzFeed News, that the changes were a response to "continued work with our employee forum". Wednesday's statement seems to have taken the improvements even further. Asos has now said it will pay staff "time-and-half" for any "flex up" time owed when the hours are reconciled annually, and that "colleagues can select when they draw down hours owed to them".
Previously Asos has said it will allow employees to submit a "request" to take back any hours owed to them, but an employee handbook stated that while the company "aims to give these extra hours back throughout the year [it can't] guarantee when these days will be".
Wednesday's statement also addressed allegations about the number of reportable accidents at the Asos warehouse and overheating of the warehouse during summer months that were not included in BuzzFeed News' investigation.
"There have been three instances of reportable accidents so far in 2016 and one in 2015," the statement read. "However, we always call an ambulance for employees when needed – whether the issue is work related or not".
Since the warehouse opened in 2011, the company has invested £81 million in the site, including a £3 million cooling system, automation to decrease the physical nature of work at the site, and £750,000 of environmentally friendly LED lighting. It has previously pledged to invest a further £23 million this year that will go towards upgrades to the restaurant, locker room, and relaxation spaces, and the creation of a wellbeing centre on site.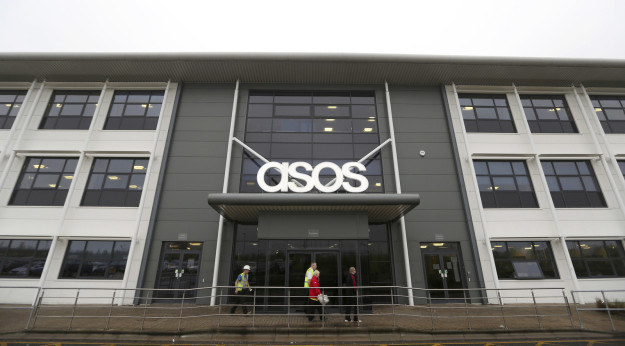 Asos is keen to emphasise that all recent changes have been made as a result of consultations with its internally elected Employee Forum and not as a result of media scrutiny.
Following the circulation of Wednesday's statement, a member of warehouse staff speaking to BuzzFeed News on the condition of anonymity said they believed changes had been made "very, very recently".

In an email to BuzzFeed News, a spokesperson for Asos said: "It is worth knowing that recent changes to probation period and flex notice periods were done as a result of consultation with the Employee Forum and have been under discussion for several weeks.
"To claim or suggest in any way that they were a reaction to a particular piece of media coverage would be inaccurate and, frankly, show a lack of understanding of how businesses work and how policy changes are made," they continued. "Things that have a significant financial impact like these are not decided overnight in a knee–jerk, reactionary way."
Asos said in its statement on Wednesday that the company takes comments from politicians about low-paid workers, and the whole subject of employment in working environments, very seriously.
"We welcome that dialogue and want to be part of it," the company said. "We look forward to engaging with Government in general and engage in a public policy dialogue.
"We have nothing to hide and we believe our experience can make a positive contribution to the debate."
Following BuzzFeed News' investigation, Iain Wright MP, chair of parliament's business select committee, said Asos will be included in a broader inquiry into working practices in January.