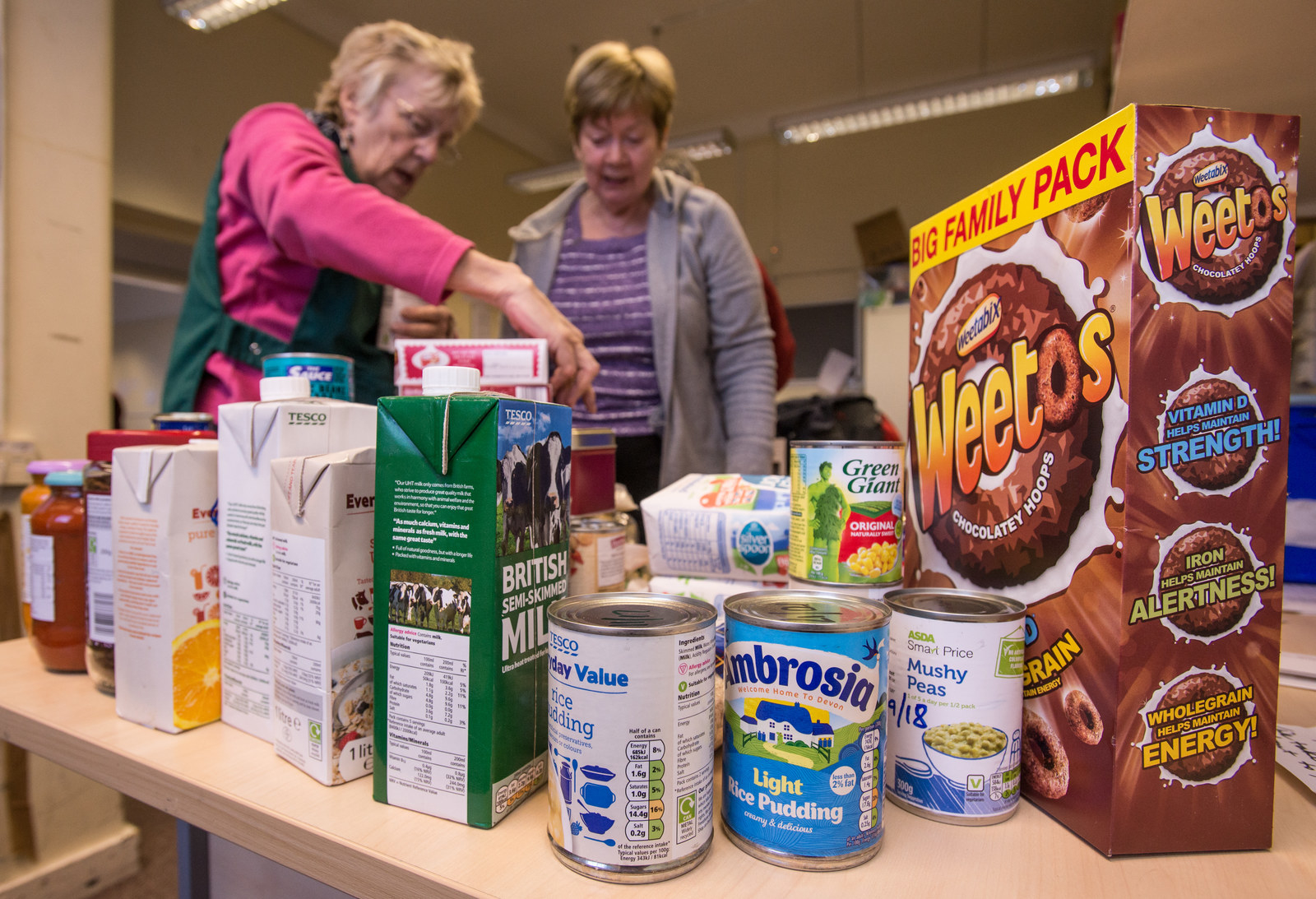 There were over a million more people using food banks when David Cameron left office than when he entered it, and if new prime minister Theresa May is to reduce the number of people needing emergency food provision, she must tackle inefficiencies in the benefits system, poverty charity the Trussell Trust has said.

According to figures from the charity, there were 61,468 people using its food banks in 2010–11, the period when the Conservatives returned to power in coalition after more than a decade in opposition.
That number rose to 1,109,309 people using their 424 food banks for 2015-2016, and the actual figures are likely to be even greater when other food banks are taken into account.

Eight out of ten of the trust's food bank managers said "administrative delays in benefit payments" were a leading reason people in crisis were being referred to food banks when surveyed in April. Two in three said that accessing employment and support allowance (ESA) was an issue for people they saw and half reported dealing with people who'd struggled to access personal independence payments.
Among working people visiting food banks, 75% of managers believed low and unreliable wages were the cause of their referral. Difficulties accessing welfare if people's circumstances changed as a result of unpredictable employment were also thought to be an issue.
May, who has replaced Cameron as prime minster after he quit following Britain's vote to leave the European Union, has put tackling the "burning injustice" of poverty at the forefront of her agenda as leader.
Speaking as she entered Downing Street for the first time on Wednesday, May vowed to protect "ordinary working-class families". May said she did not want her government to be for the "privileged few" and that she wanted to help give people more control of their lives.

"We believe in a union not just between the nations of the United Kingdom, but between all of our citizens, every one of us, whoever we are and wherever we are from," she said.
"That means fighting against the burning injustice that if you're born poor you will die on average nine years earlier than others."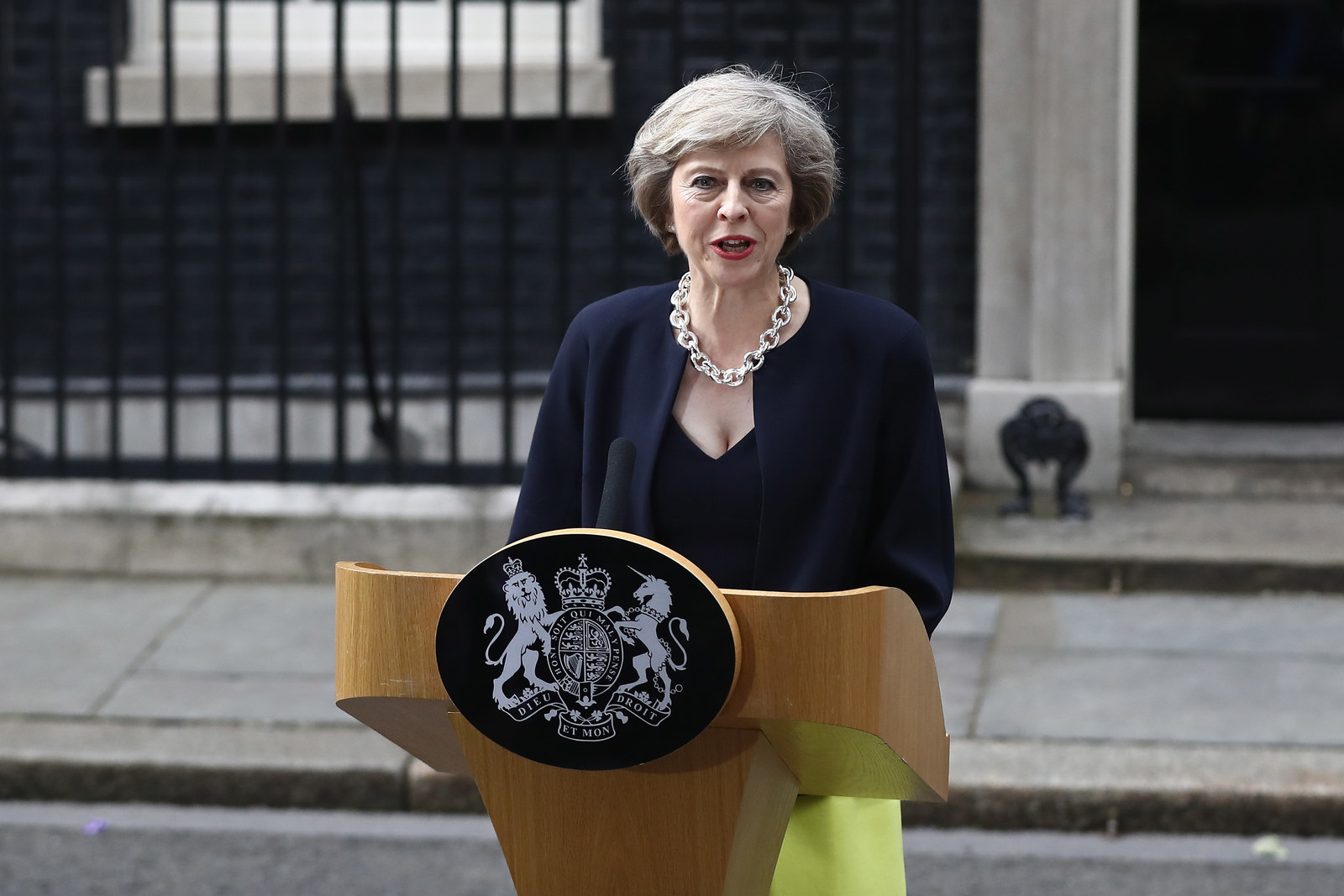 Adrian Curtis, head of policy at the Trussell Trust, told BuzzFeed News it was vital that May set about tackling inefficiencies in the welfare system while also making benefits more easily accessible to those whose circumstances change as a result of insecure employment.
"If we want to see the number of people being referred to food banks reduced, those two issues clearly need to be tackled," he said.
Curtis also felt it was important for May to work closely with charities and the people actually using food banks if she were to truly understand the causes of their crisis.
"If she is genuinely interested in fighting injustice and helping people who are struggling to control their livelihoods, then a really easy way to start is to talk to organisations who can highlight the real stories behind the statistics," he said.
"Just over 1 million three-day food parcels were given to people in short-term crisis last year, and each person who receives one of those is an individual with a story," Curtis added.
"Sometimes there are really difficult circumstances that they've been through that have led them to a point where they're unable to buy food to support their families.

"Being able to understand those real stories will help policy makers to make changes to reduce the likelihood of more people ending up in crisis and needing to be referred to a food bank."
Billions of pounds were cut from the welfare budget in the government's most recent spending review, with ESA, working-age benefits, housing benefits, tax credits and universal credit taking the biggest hits.

While newly appointed chancellor Philip Hammond has ruled out the need for a post-Brexit emergency Budget, there is growing fear that an economic downturn as a result of Britain leaving the EU will lead to even bigger cuts to benefits.
Based on current food bank usage, that in turn could lead to an even bigger rise in people seeking out emergency food parcels.
Curtis felt it was too early to tell exactly how the referendum result would affect people's livelihoods, but he was worried the steady increase in food bank referral he's seen over the past two years was not about to stop.
"There are no signs from our end at the moment that there will be any particular slowdown in people finding themselves in this difficult situation," he said.